Are you wondering again "what's for dinner today"? This page has you covered! Cooking a healthful meal with seasonal produce can be so fun with the following quick inspirations at hand.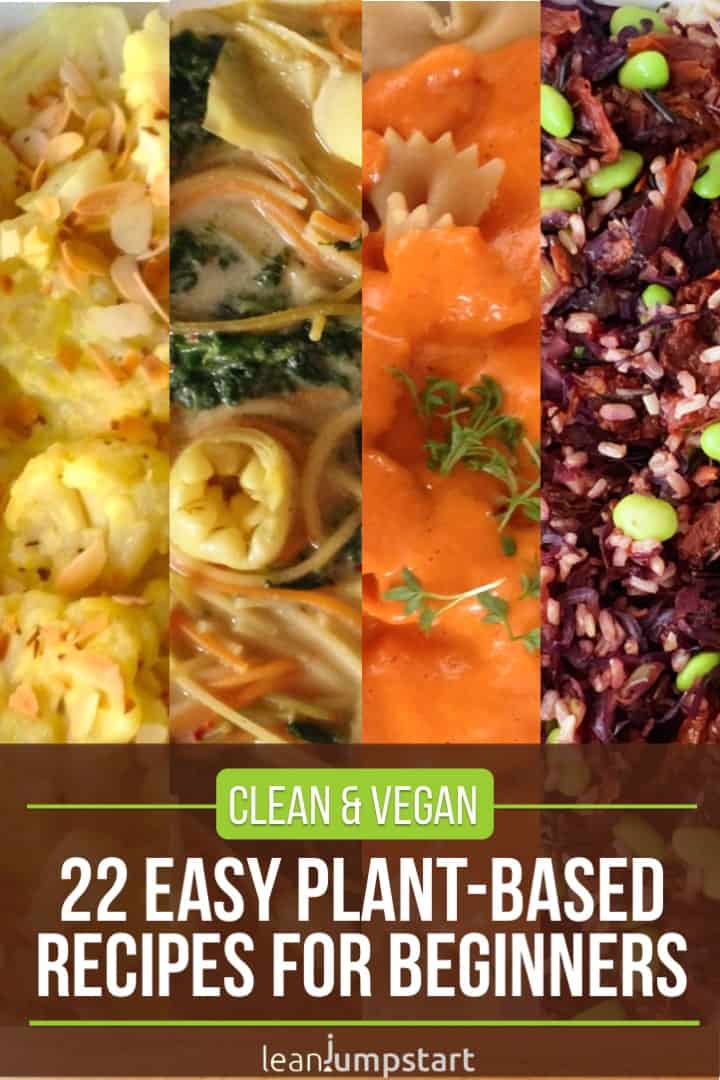 Here are some of our favorite meat-eater approved, whole-food, plant-based recipes that we often enjoy. The best: All of which can be cooked in 30 minutes or even less.
1. Easy chickpea curry (Chana Masala)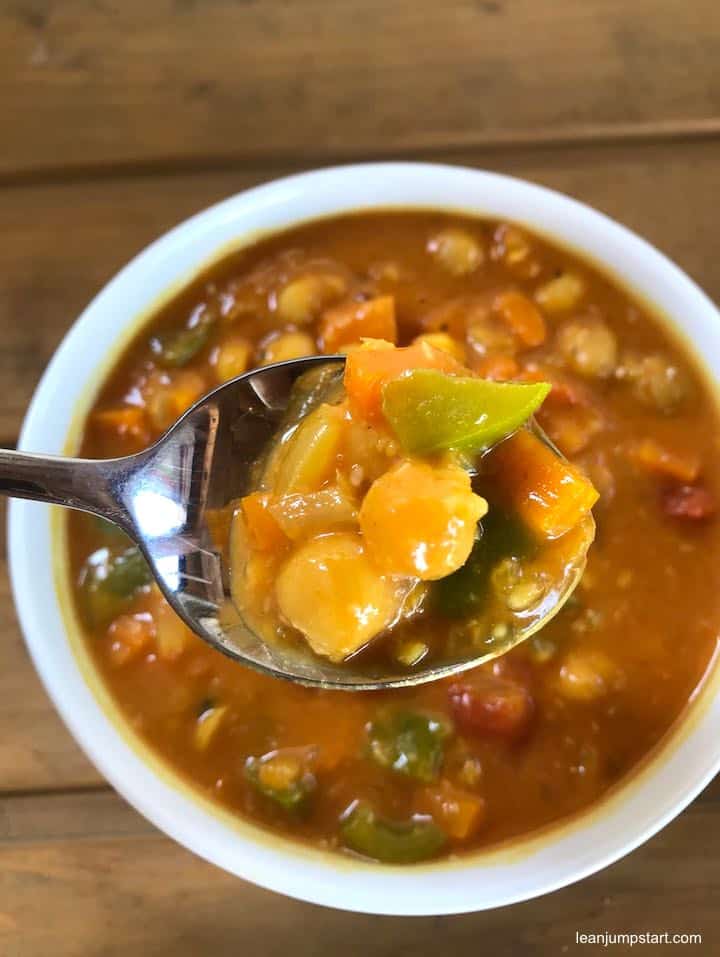 For this flexible and simple curry you just need 30 minutes and a saucepan. We eat this "lazy dinner dish" regularly and each time it comes out a bit different dependent on the vegetables in my pantry.
Love everything chickpeas. This recipe sounds so comforting. Curry is such a versatile meal especially for busy weeknights. Thank you for sharing such a yummy creation. Prajakta Sukhatme
2. Roasted red pepper pasta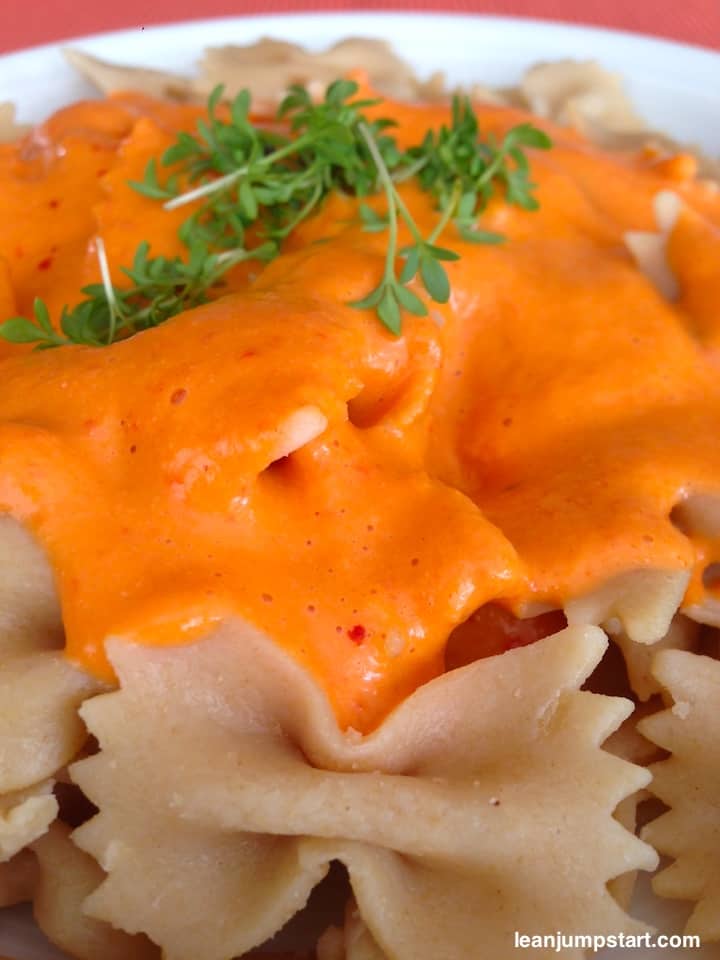 It doesn't always have to be tomatoes! This eye-catching pepper sauce is an epic. The paprika is roasted in the oven and then processed into a creamy whole food plant-based (WFPB) pasta sauce – without the use of any oil.
Yay, if I could give you 10 stars for this being vegan I would. It looks super delicious and will add it to my favorite pasta recipes. Thanks for sharing.
Deborah
View roasted red pepper recipe
3. Quinotto with celery and carrots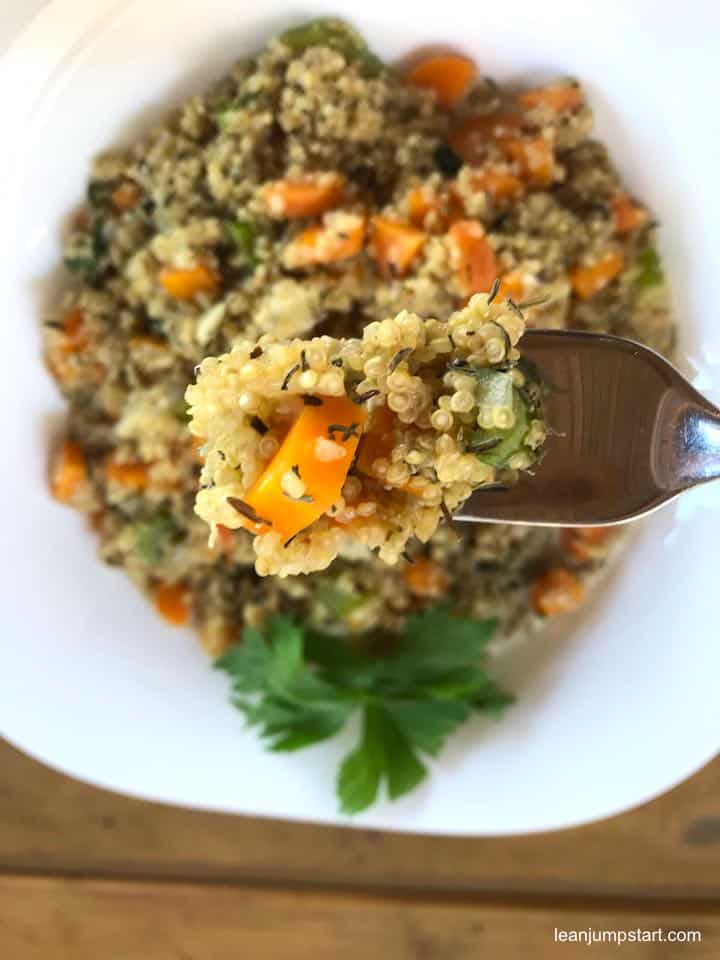 If you are watching your weight, you just can't have enough light dinner recipes or healthful lunch options. As always I've kept it simple – this exquisite quinotto (quinoa with celery and carrots) can be ready within 30 minutes. It is a one-pot meal and I also omitted any exotic ingredients.
4. Spicy Thai salad with millet and peanut dressing (crunchy)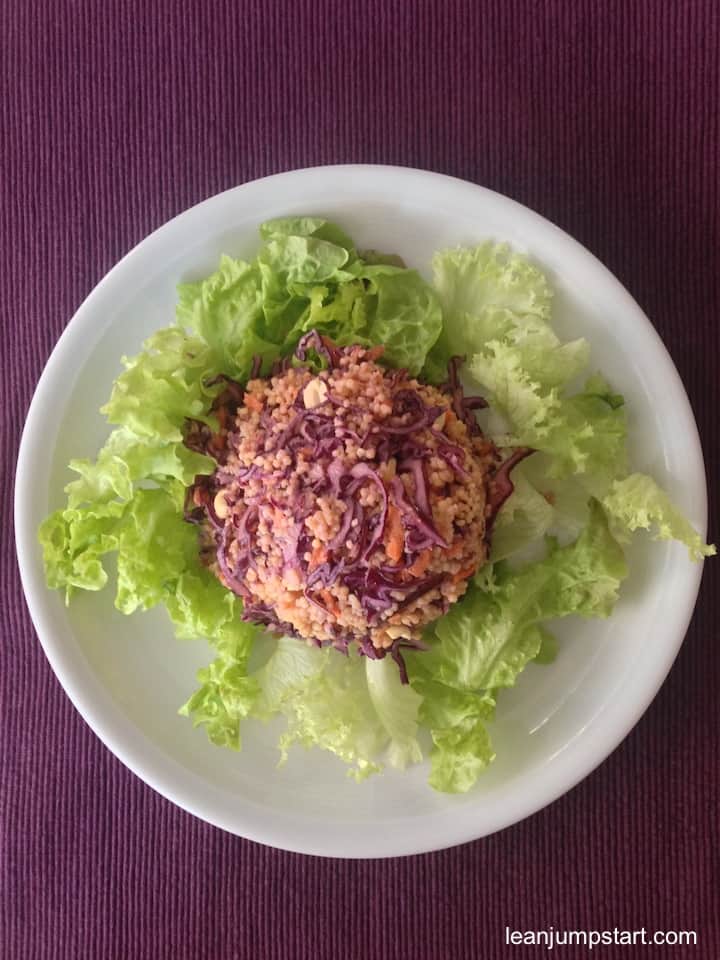 It is probably the piquant peanut dressing that is turning this simple, nutrient-dense salad into a culinary delight. On top of that, it is a gluten-free, fiber-rich due to foods like red cabbage, millet and peanut butter as a good source of both soluble and insoluble fiber.
5. Classic red lentil soup with potatoes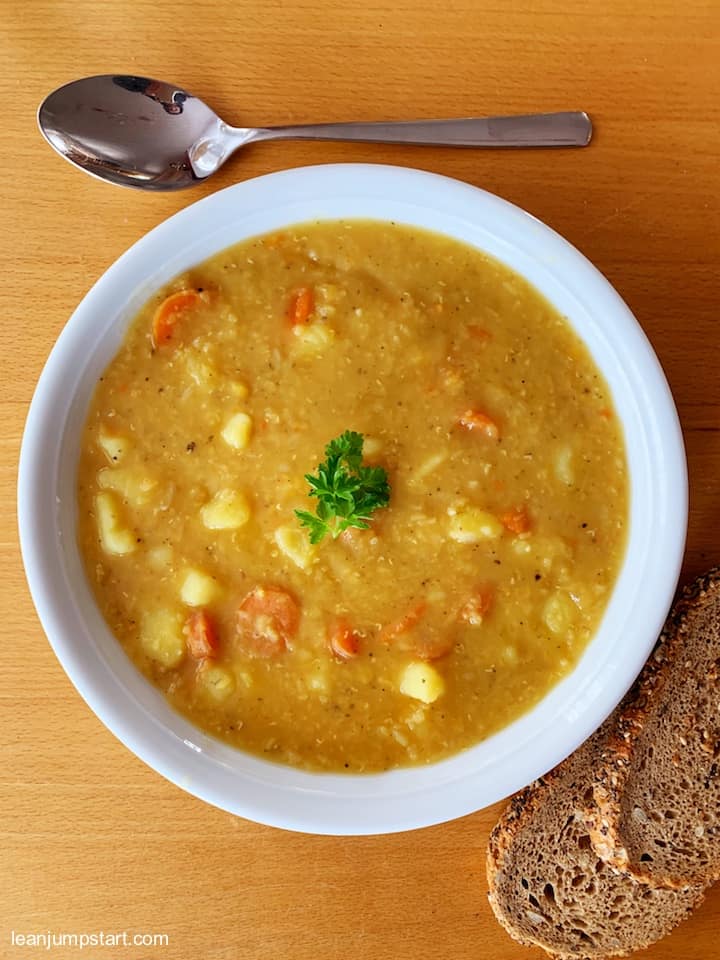 This flavorful soup is ready in under 30 minutes, budget-friendly and most of the ingredients are staples that you probably have in your pantry anyway. You just need some potatoes, carrots, onions, vegetable broth and of course red lentils. You can of course also use sweet potatoes for this weeknight meal.
This is seriously my fave soup! Lentil is the best, and this is so highly seasoned. Jocelyn
6. Creamy white bean pasta with broccoli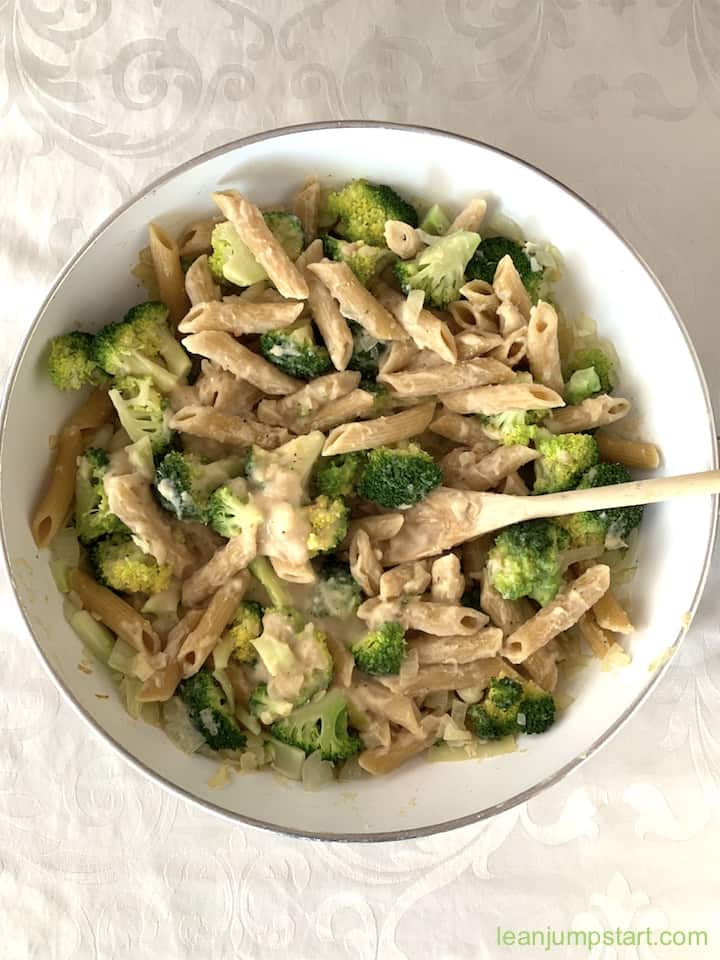 This is a perfect wholesome dish for all weight loss aspirants. So you can eat a huge bowl without guilt. On top of that this white beans meal is super homey, and tasteful in its own way.
7. Red cabbage stir-fry with rice & sun-dried tomatoes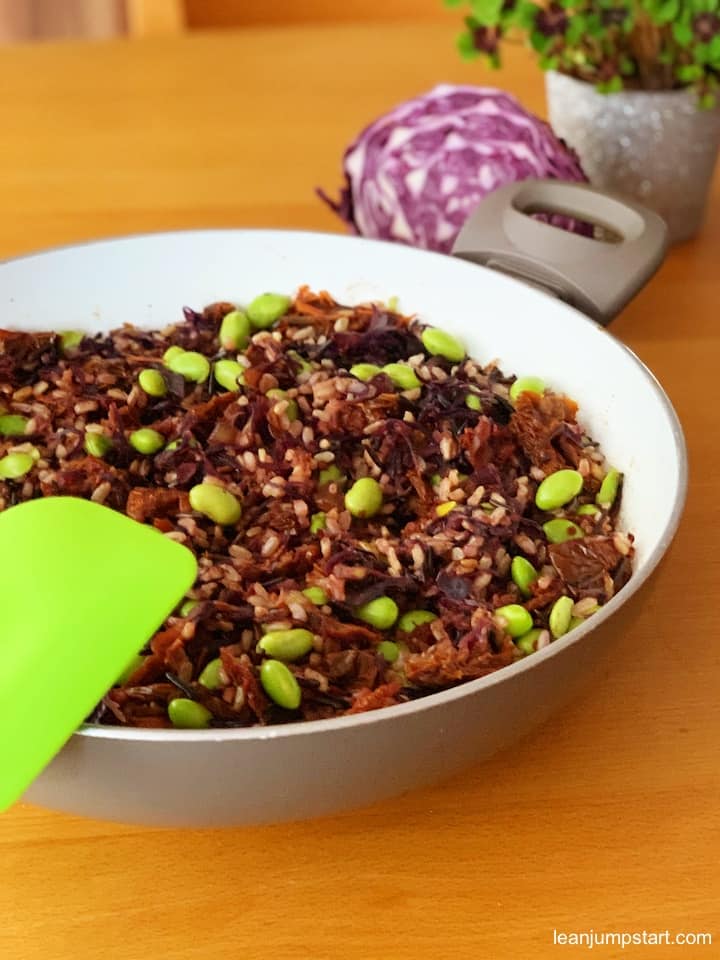 Since I learned from Dr. Michael Greger that red cabbage is the number 1 bargain antioxidant vegetable, a red cabbage stir fry was overdue. So here comes my first dinner idea with this purple cruciferous vegetable playing the main role.
Vegan & clean — a good way to start the new year. This looks great and yes, I bet those sun-dried tomatoes add to it perfectly. Sounds delicious.
Valentina
8. Simple kitchari (spiced mung beans with buckwheat)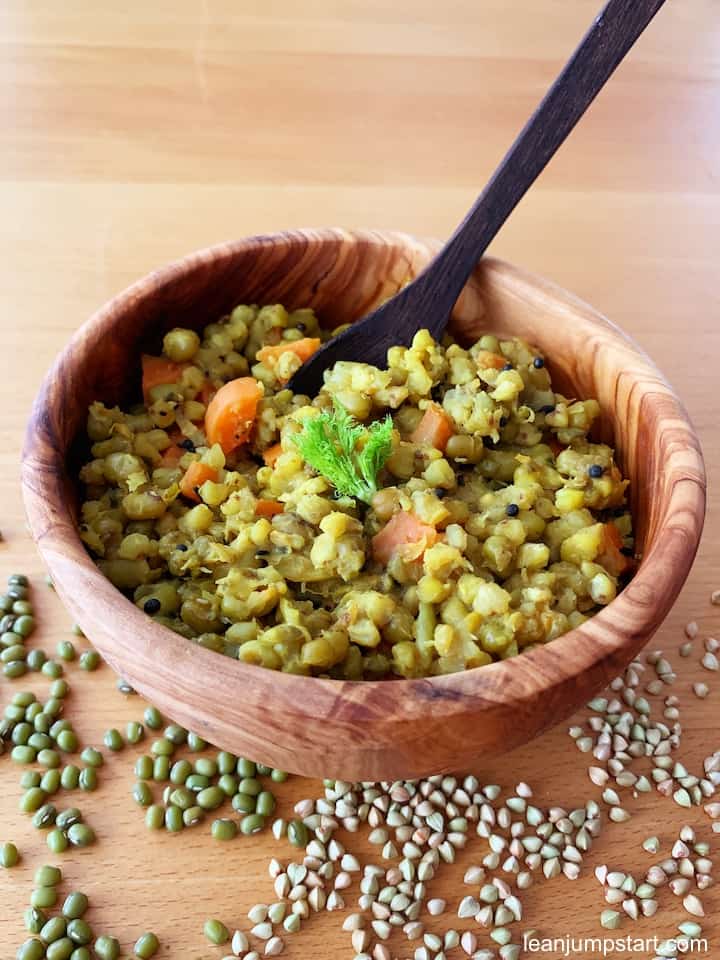 A great meal to treat yourself when you are hungry but your body needs to rest after holiday season or after an opulent birthday party.
All you need to do is combine spiced mung beans with buckwheat or rice to create this simple kitchari meal.
9. Easy spinach artichoke pasta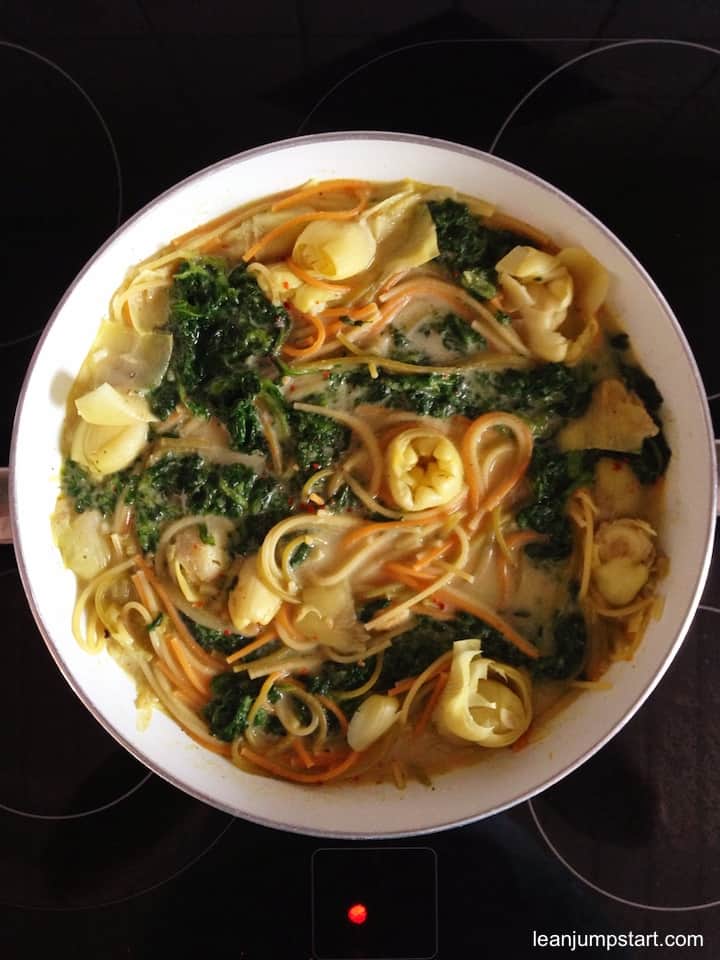 Are you also a pasta lover like me? Then you can't have enough spaghetti inspirations! This mouth-watering spinach artichoke pasta has brought a totally new dimension into my "pasta world".
Spinach and artichoke is one of my favorite combos ever! Really intrigued by your addition of almond or cashew butter… sounds divine! Sarah Newman
10. Cilantro lime rice with avocado
This quick recipe was and is a real game changer for people like us, who think they can't eat cilantro. It's also a perfect for times when you feel you urgently need to use up your avocados which otherwise would turn overripe soon.
11. Mango curry with broccoli & coconut milk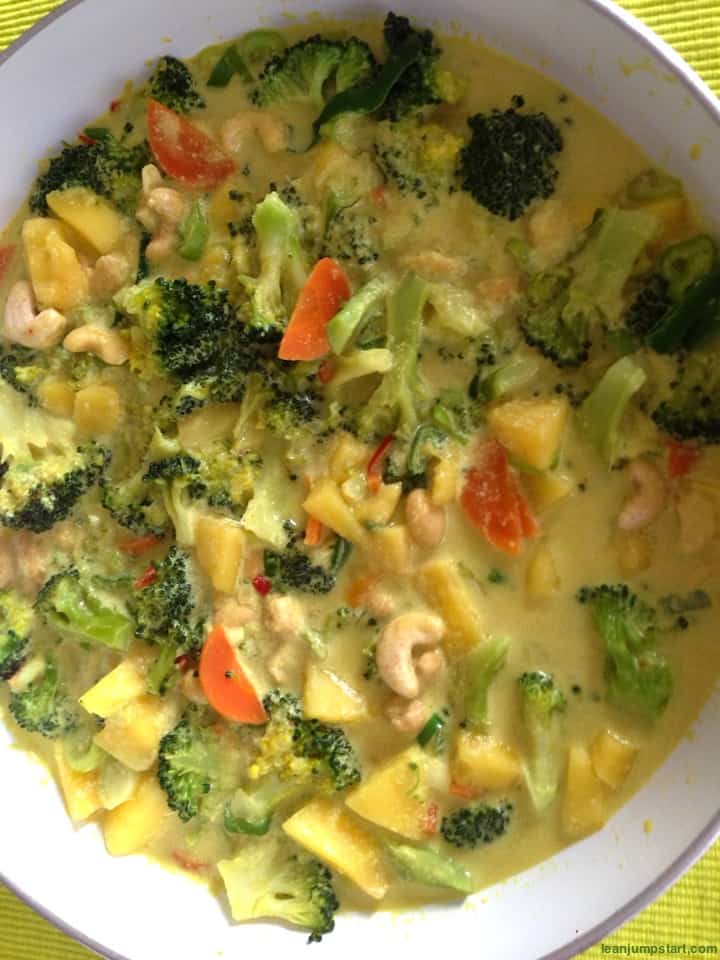 Since I experimented with this delightful, spicy mango curry, mangoes have had a hard time to survive in our fruit basket for more than one day. Not only that for me mango is plain just a wonderful snack, in the meantime I just know too many plant-inspired dinner options where mango is also the perfect ingredient.
View mango curry with broccoli
12. Easy red lentil pasta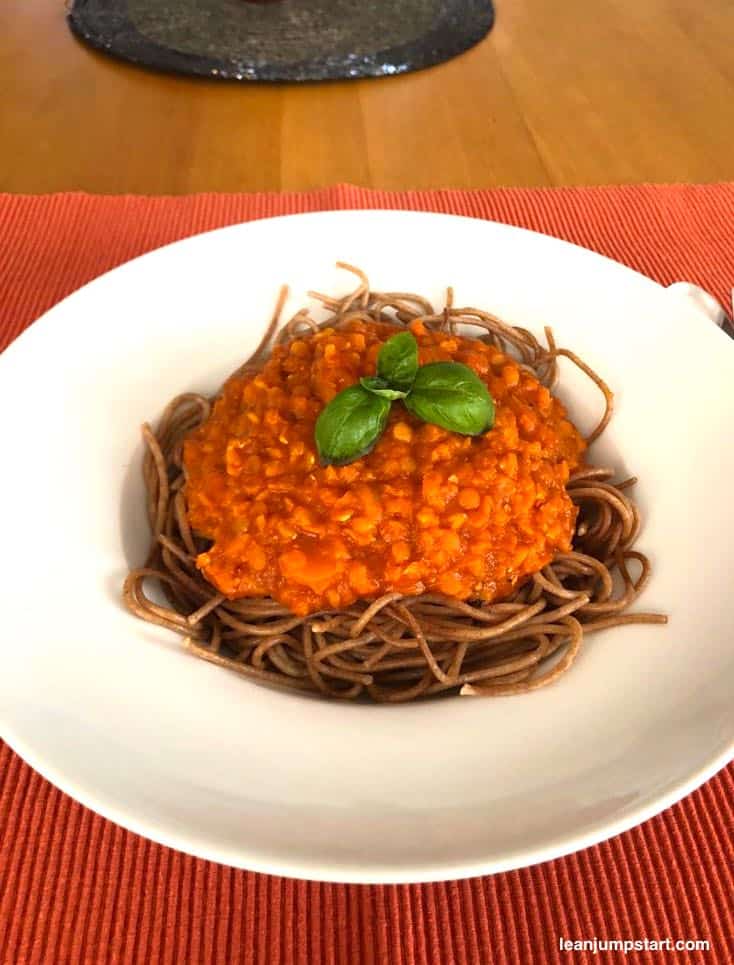 This is a very simple but super yummy whole grain pasta with a flavorful legume sauce. Although I love to experiment and vary my plant- based meals regularly, this pasta is one I cook again and again. Most of its ingredients are sitting in my pantry anyway.
I've been meaning to eat more lentils, and you just inspired me. This is a perfect recipe to start with! Lisa Huff
13. Red bean soup with chickpeas and spinach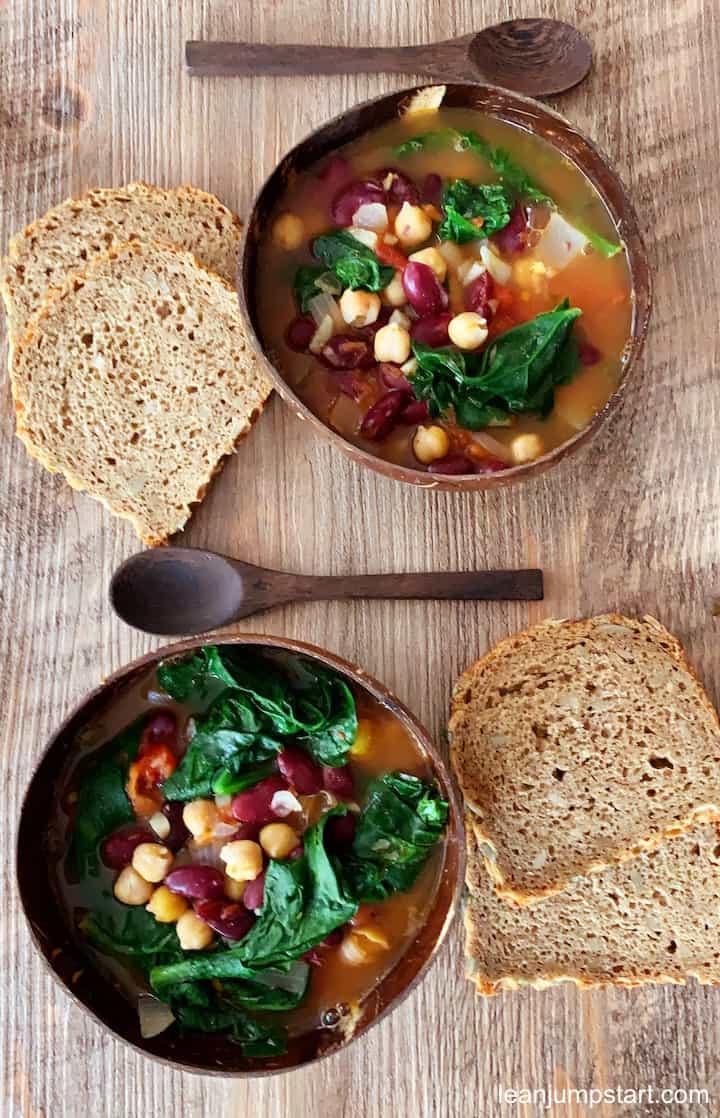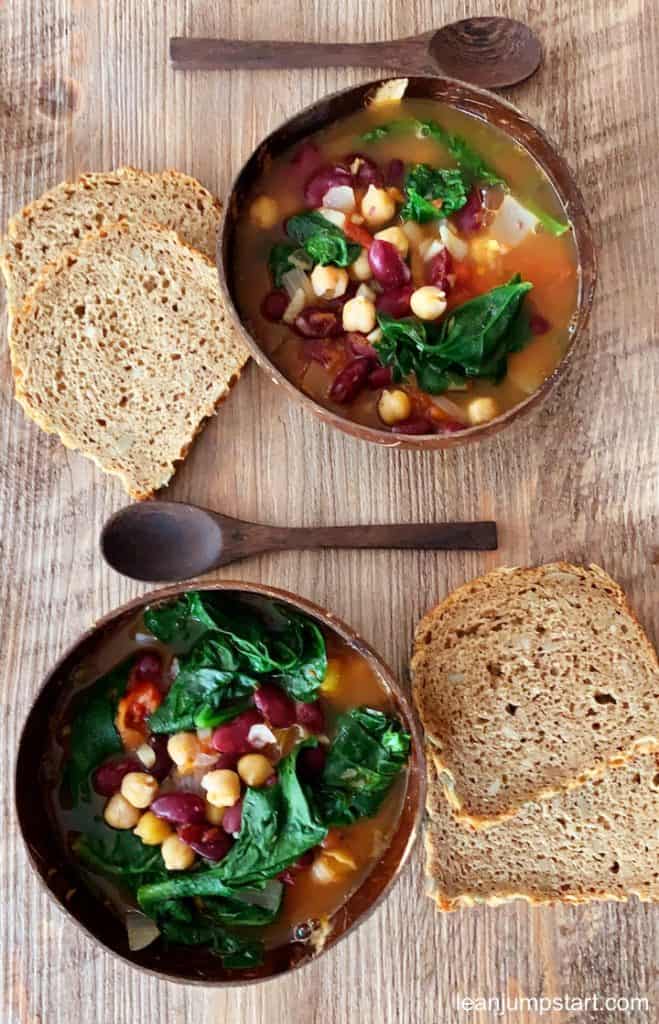 One of life's great comforts is the aroma of homemade soup warming on the hob. This bean soup enriched with chickpeas, spinach and nutritional yeast flakes gives you the confidence to create vegan bowls of delicious goodness in your own kitchen.
I have been eating a lot of soups lately with the weather turning colder and love this idea using healthy ingredients to feel fuller longer. Love the addition of spinach for flavor. This is perfect winter comfort food. Ali Randall
14. Creamy cauliflower coconut curry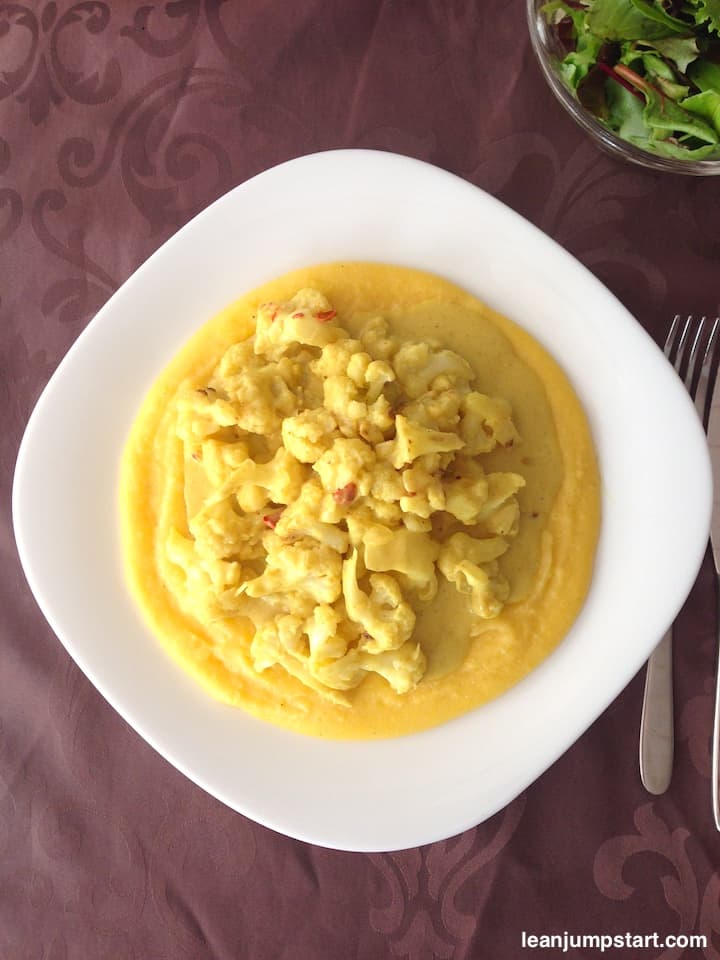 You can cook this dairy-free lunch or dinner in a snap. Just combine the roasted cauliflower stir-fry with the coconut curry sauce and you'll get a fiber-rich, irresistible  meal within 20 minutes. Besides of grains I love to serve it with polenta. It is also a perfect make-ahead to take with you  in a lunch box. 
Oh wow, I love a cauliflower curry and your version looks scrummy!
Thanks for sharing. Chris Collins
View cauliflower coconut curry
15. Vegan jambalaya with quinoa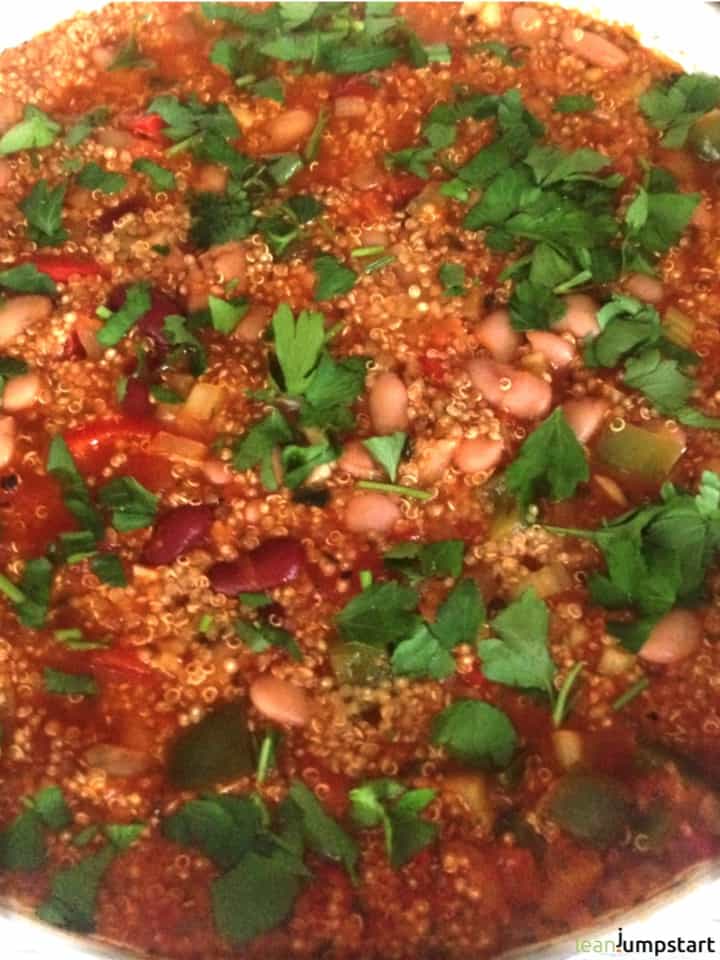 You probably won't find any meal richer in protein on this page than this spicy vegan jambalaya with quinoa. So just in case you need an extra boost in protein, don't look any further: Different legumes combined with quinoa and fresh herbs that result in a yummy protein powerhouse full of fiber.
16. Peanut Butter Zoodles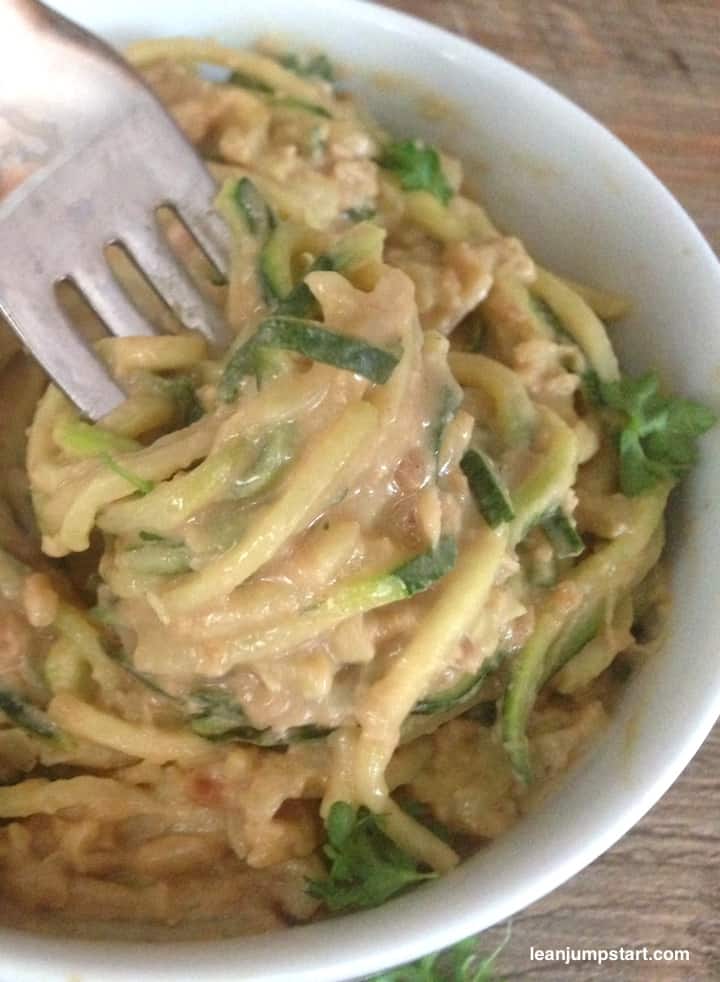 Who could resist these luscious peanut butter zoodles. Luckily they are nutrient-dense and you are doing your body and soul a big favor. For an energy-richer meal you can use of course also whole-grain noodles instead of spiralized zucchinis.
I make so much use out of my spiralizer―has to be one of the best kitchen gadgets I've ever purchased! This recipe looks delicious. Kaci Cheeseman
17. Garam masala dal with red beets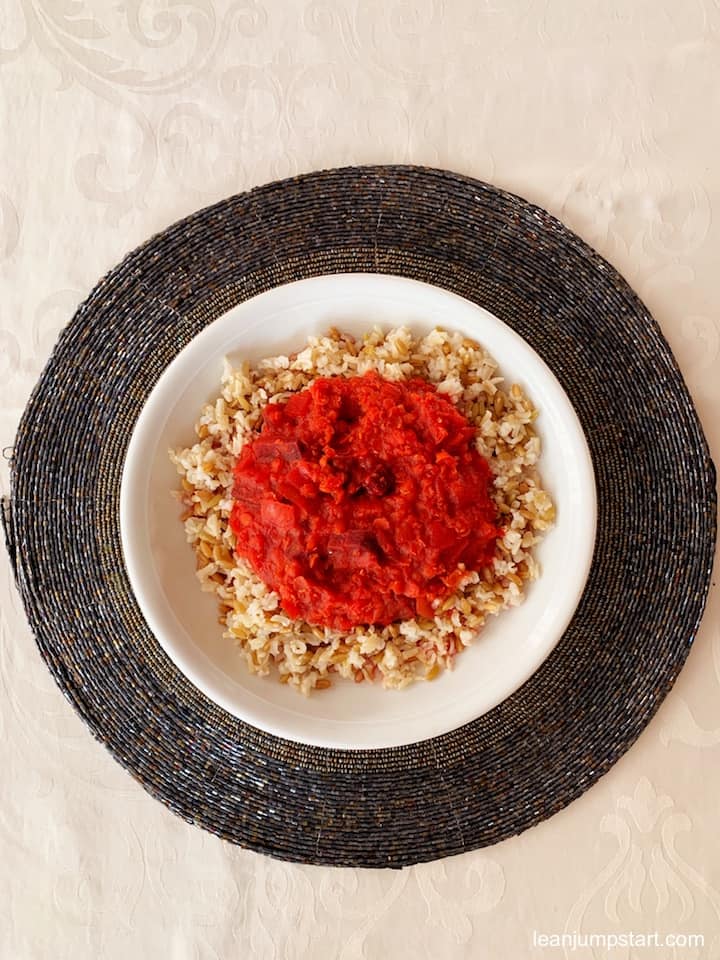 If you are already following a plant-based diet for a while, then learning about "garam masala" and "dal" will inspire you to new culinary heights.
Try to combine red lentils and beets with Indian spices. What a taste revelation!
You could serve it with flat bread or whole grains like brown rice, millet or buckwheat.
18. Vegetable stir-fry with bean threads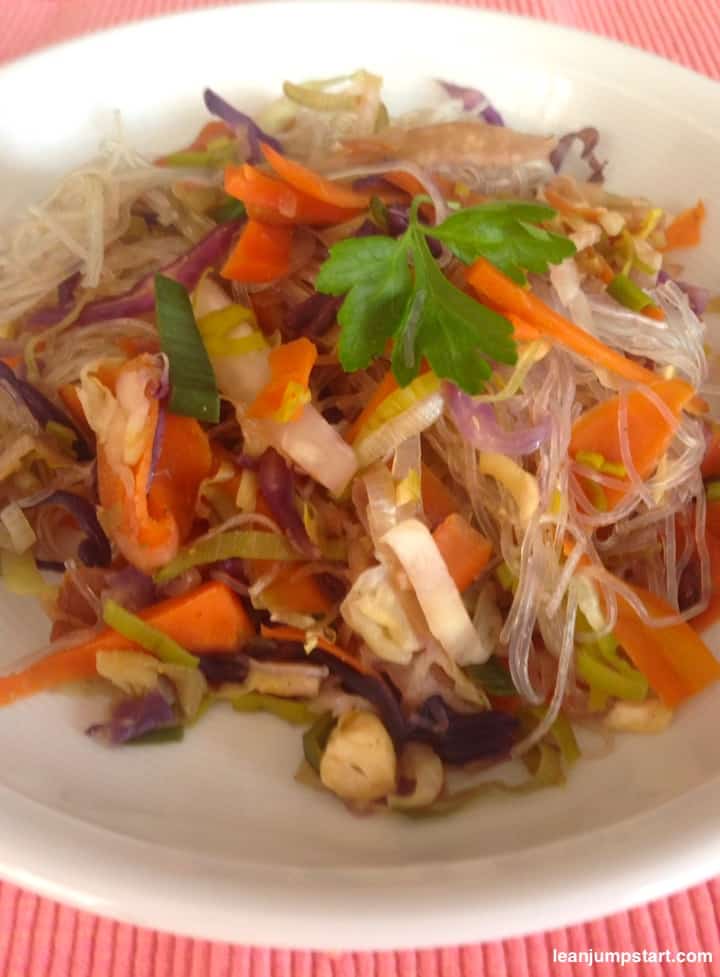 This is the quickest lunch or dinner you can cook if you have only a little time and a few veggie leftovers sitting in your pantry. It is ready in a few minutes and can be varied again and again.
I love bean noodles in salads!!! Never tried stir-fries though! I'm so glad I have another way to make it now! Tina Dawson
19. Coconut rice and beans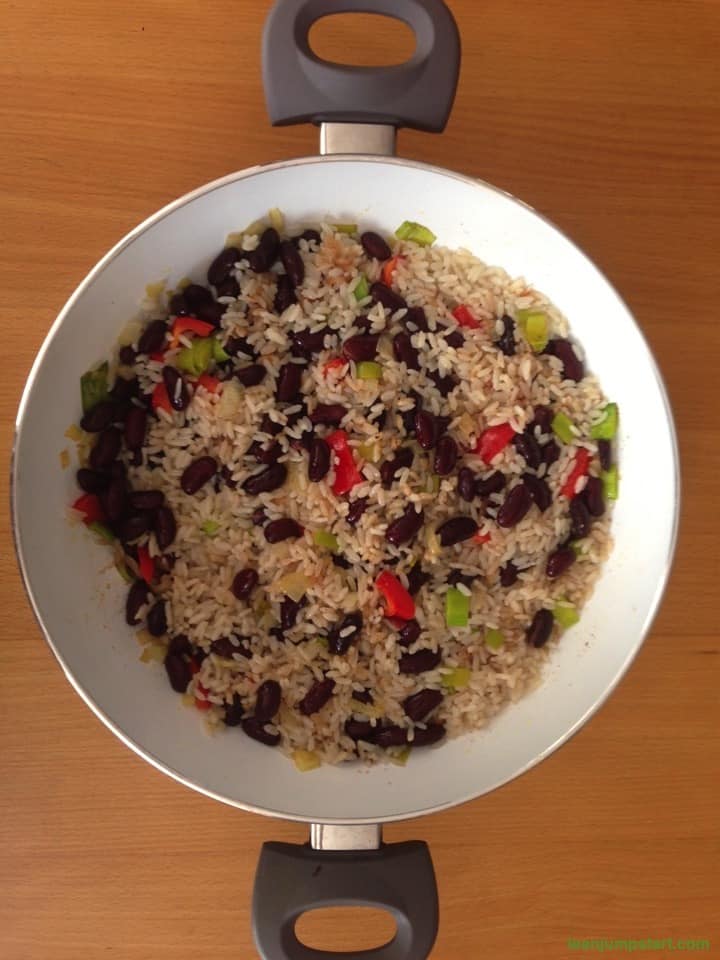 Here comes another filling clean dinner idea I really love. This rice and black beans with coconut milk combines everything I feel is important in a simplified plant-based recipe. It is easy, ready within 30 minutes, flavorful, provides a high satiation effect and still keeps you in shape.
20. Bok choy noodles & mushrooms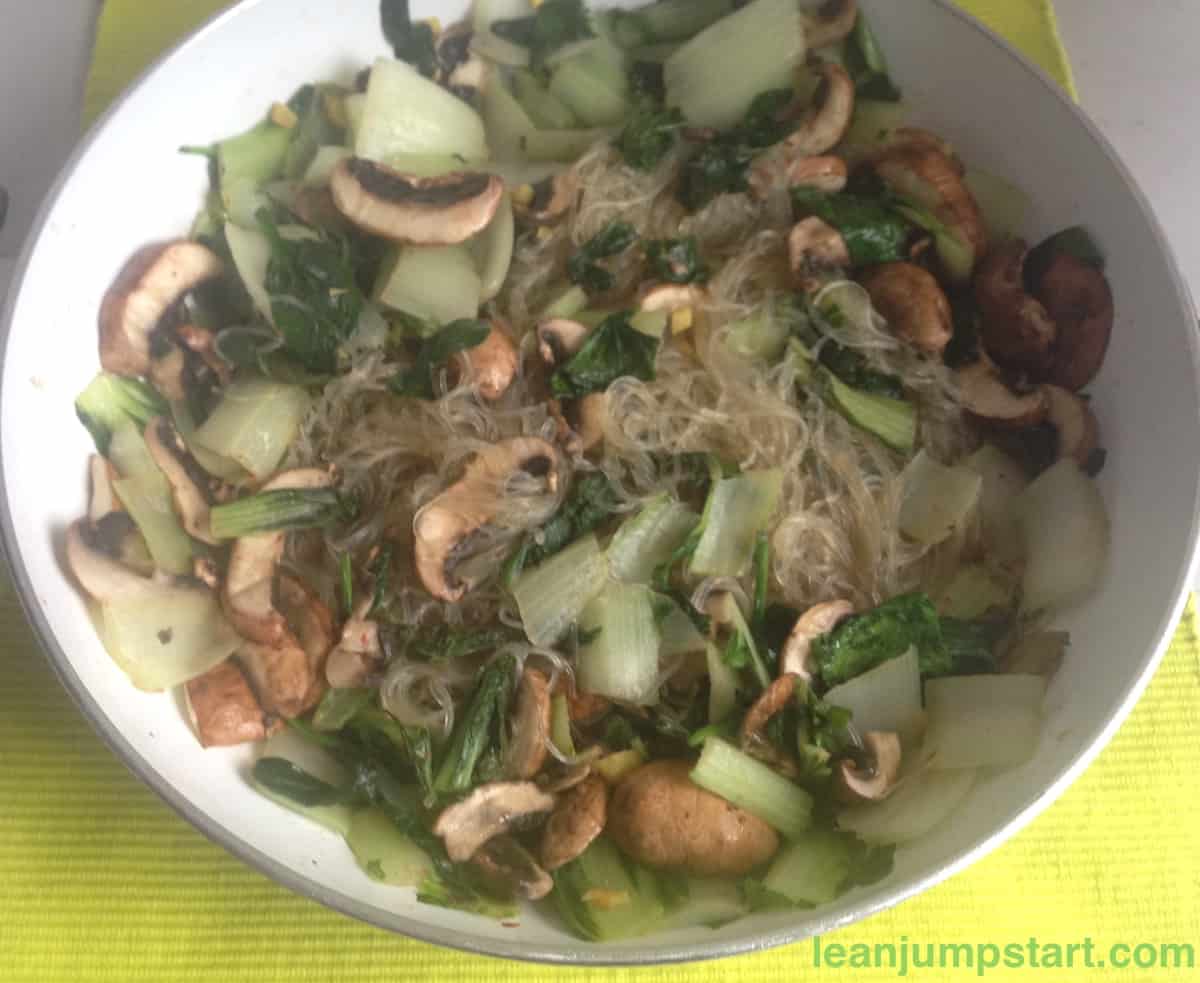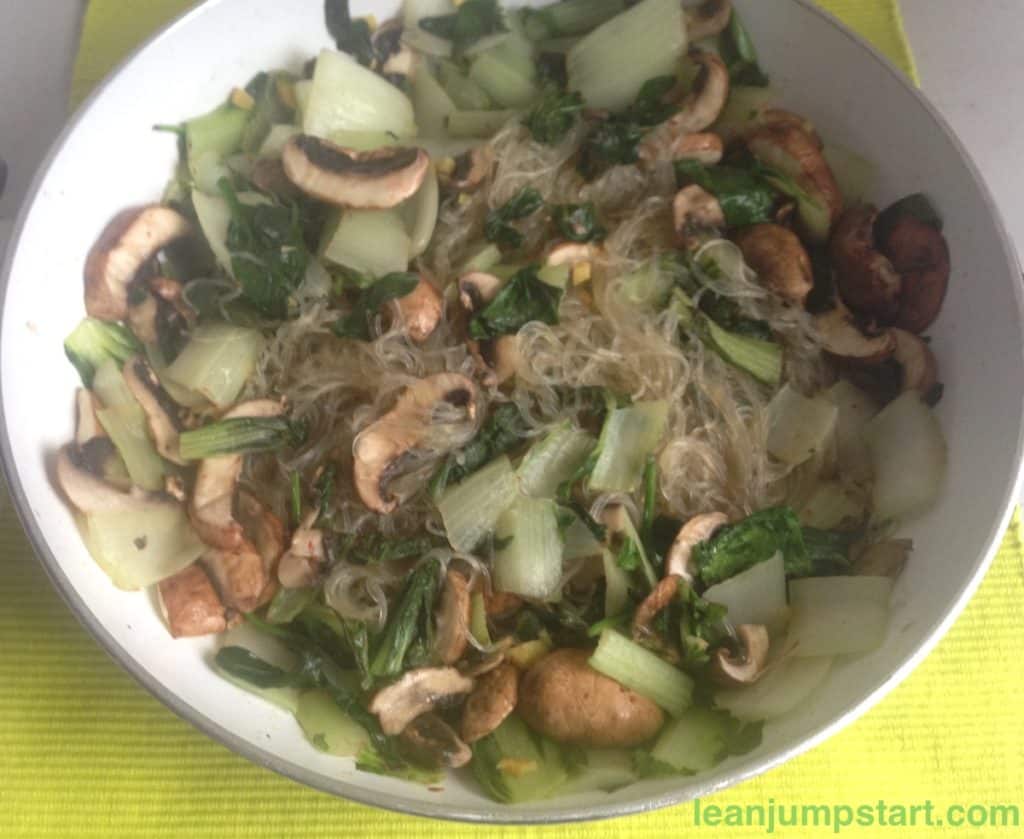 This is such a welcome last minute dish. It's nutrient-dense, as among other healthy ingredients, you use another member of the cruciferous vegetable family: Bok choy also known as Pak choi. Also, if you or your family can't get used to whole grain pasta, then these bean thread noodles offer a healthy alternative.
21. Buckwheat noodles with creamy savoy cabbage mustard sauce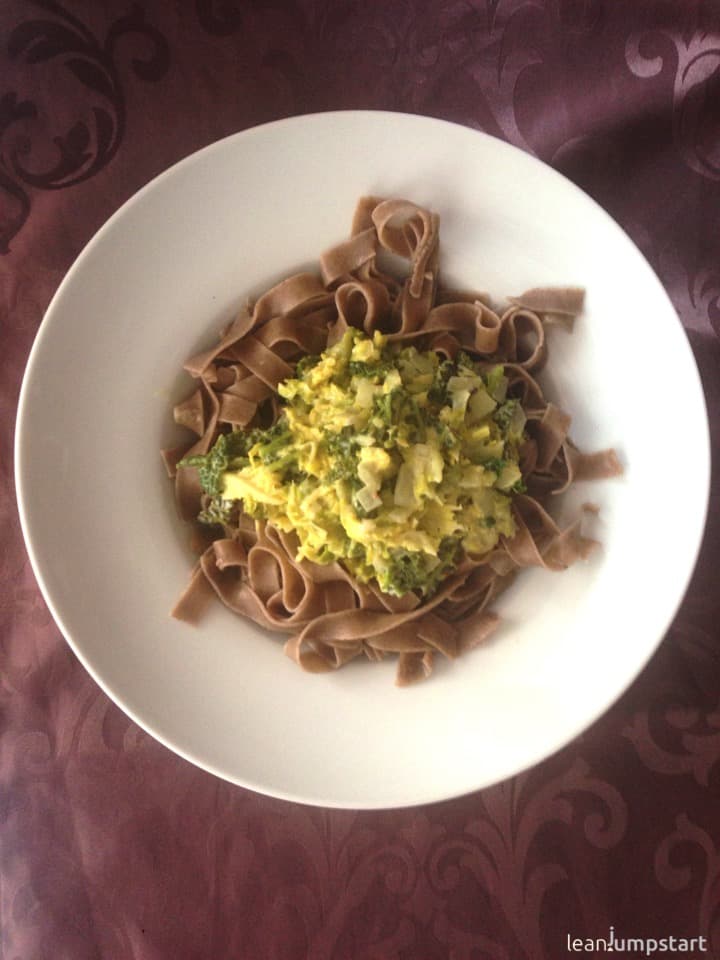 If buckwheat noodles – as an unparalleled soul food – meet a creamy, mustard sauce with vitamin C loaded savoy cabbage, then nothing can really go wrong. And best of all, it's all there in no time and you don't have to stand by the stove for long.
22. Sauerkraut soup with beets and potatoes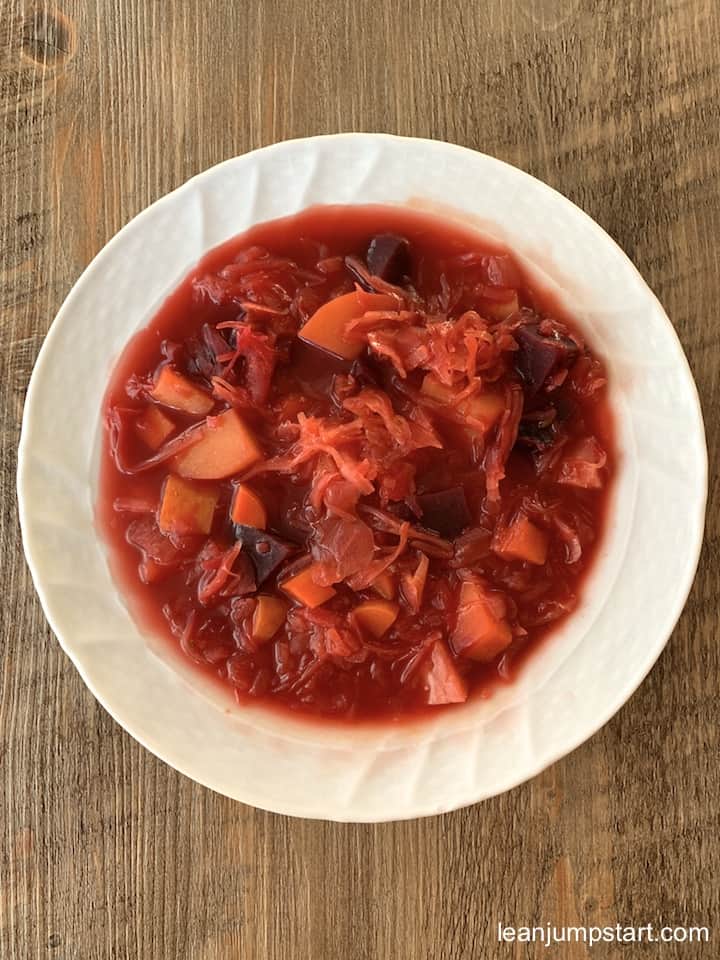 For some people sauerkraut is "heaven on earth" and others will find it just awful. For those on the fence, maybe you'll click through when you learn that this one pot meal is also perfectly suitable for weight loss?
I love sauerkraut so much and am always looking for new things to make with it!! This is perfect. Thank you so much for sharing! Tristin Rieken
Top 6 vegan side dishes you might enjoy
When you have leftovers from the last day then sometimes all you need a complementing side dish. Click through to find your best side.