When I first tried this cilantro lime rice with avocado I was a bit sceptical, knowing that we don't like the intense taste of cilantro too much. I get cilantro from time to time in my vegetable subscription box and freeze it immediately for later use in e.g. Asian or Mexican dishes.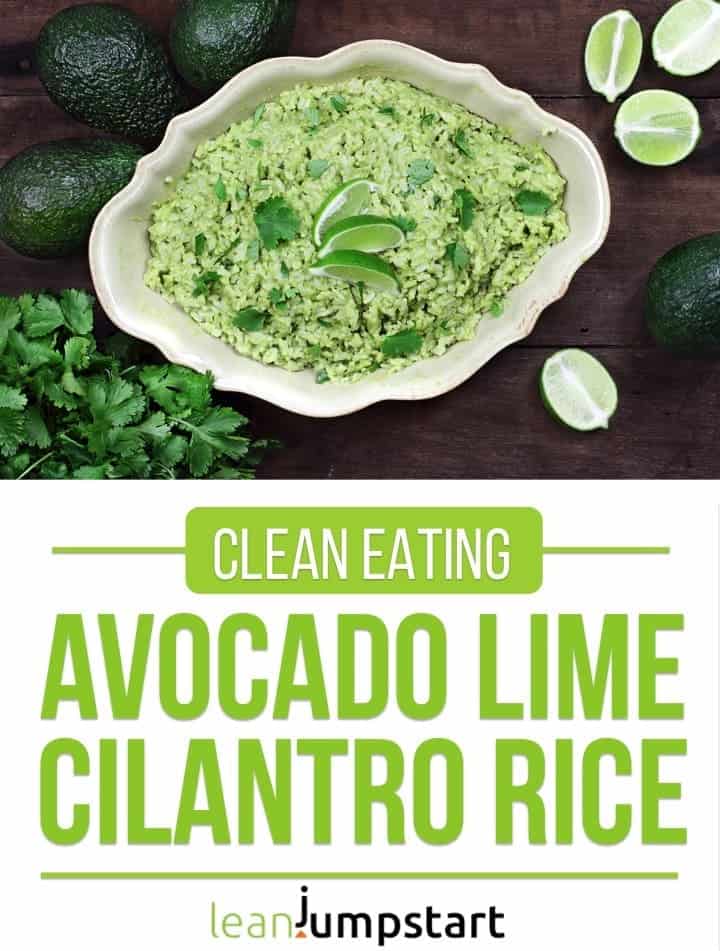 But of course until now this herb for me never played a main role in any recipe. In consequence I had always more cilantro in my freezer than I actually needed. Still I always felt that this fresh, natural whole food is worth rediscovering in a stand-alone recipe. (Don't miss cilantro's health benefits at the end of this blog post.)
This simple and light avocado cilantro lime rice recipe by cookingclassy has saved me. Finally I have an easy clean eating recipe at hand that inspires me to use up most of the cilantro immediately when I get it. If you hope that cilantro loses its intense taste with this recipe I'll have to disappoint you.
Cilantro Lime Rice with Avocado: A perfect combination
But sometimes when you eat something often enough you start to appreciate its taste. It is similar like you can train children to love vegetables when you serve them often enough. Just keep trying the rejected food until you find it prepared in a way you really enjoy.
That's exactly what we experienced with this avocado cilantro lime rice dish. For us cilantro combined with avocado, lime and brown rice is nowadays a perfect combination resulting in a yummy clean eating meal.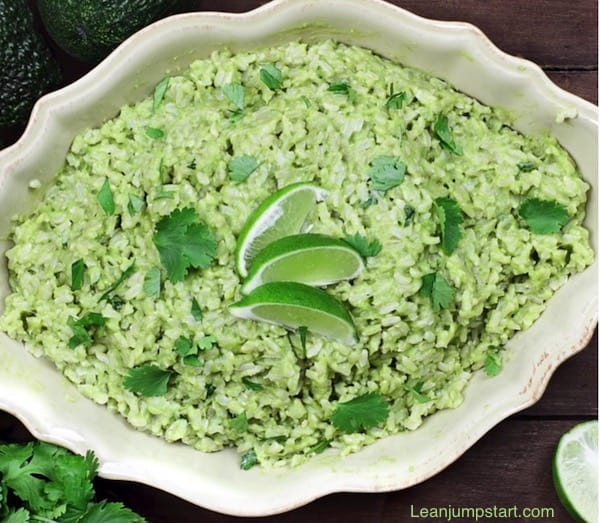 Cilantro Lime Rice with Avocado
2017-06-01 03:26:41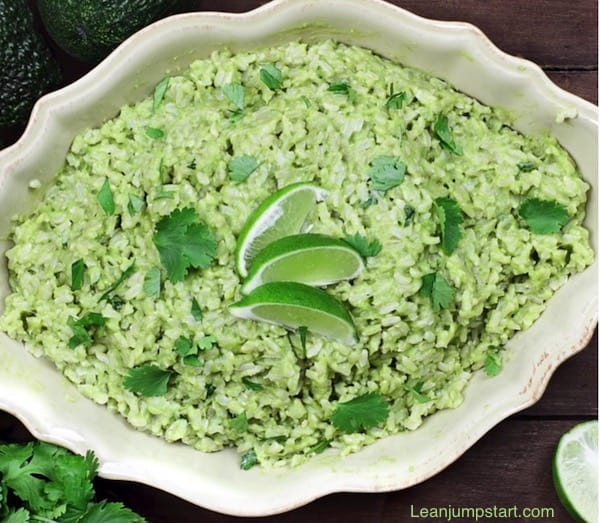 Serves 2
A delicious whole foods dish
Ingredients
4 cups cooked brown rice (2 cups uncooked, ca. 400 gr./14 oz. )
2 medium ripe avocados, peeled and cored
1 cup cilantro, chopped
2 tbsp fresh lime juice
1/4 tsp ground cumin
1 clove garlic, minced
3/4 tsp salt or 6 tsp of dark miso
pepper to taste
Instructions
In a blender, combine avocados, cilantro, lime juice, garlic, cumin, salt/miso and pepper.
Blend until smooth.
Add avocado mixture to rice and stir well with a fork
Notes
Use it as main dish or combine it with tomato salsa.
Adapted from Cooking Classy
Leanjumpstart Clean Eating Habits https://leanjumpstart.com/
Health Benefits of Cilantro
In case you are not sure if you should try this recipe maybe cilantro's health benefits might convince you.
It probably won't surprise you that cilantro has many known healing properties. Dr. Axe has put together 12 cilantro benefits and I'll cite just a few.
Cilantro is especially known for its strong antioxidant properties that can guard you against the damage caused by free radicals in the body.
This superfood is also able to rid the body of the heavy metal toxins, and keep the infections from arising again.
And last but not least cilantro also helps to settle nauseous tummies, prevent bloating, and relieve indigestion. We all know the importance of proper digestion for weight management. Together with the fiber-rich brown rice this avocado cilantro lime rice will keep your bowels moving so you are less likely to become constipated.
So… what are you waiting for? Give this lean, vegetarian recipe a try!
Healthy Herbs: Integral part of 52 Chef Habits
Did you know that cooking with healthy herbs are an integral part of my 52 Chef Habits Ecourse, including more yummy and easy clean eating recipes. Click here to learn more!