Last Updated on April 13, 2021
You can find inspirational words of wisdom on almost every topic and for every occasion. They are supposed to make life easier and more explainable, especially in tough times. A well-meant piece of advice to convey positive energy can be used at any age and thus also given. I have arranged for you over 150 life quotes according to topics and occasions.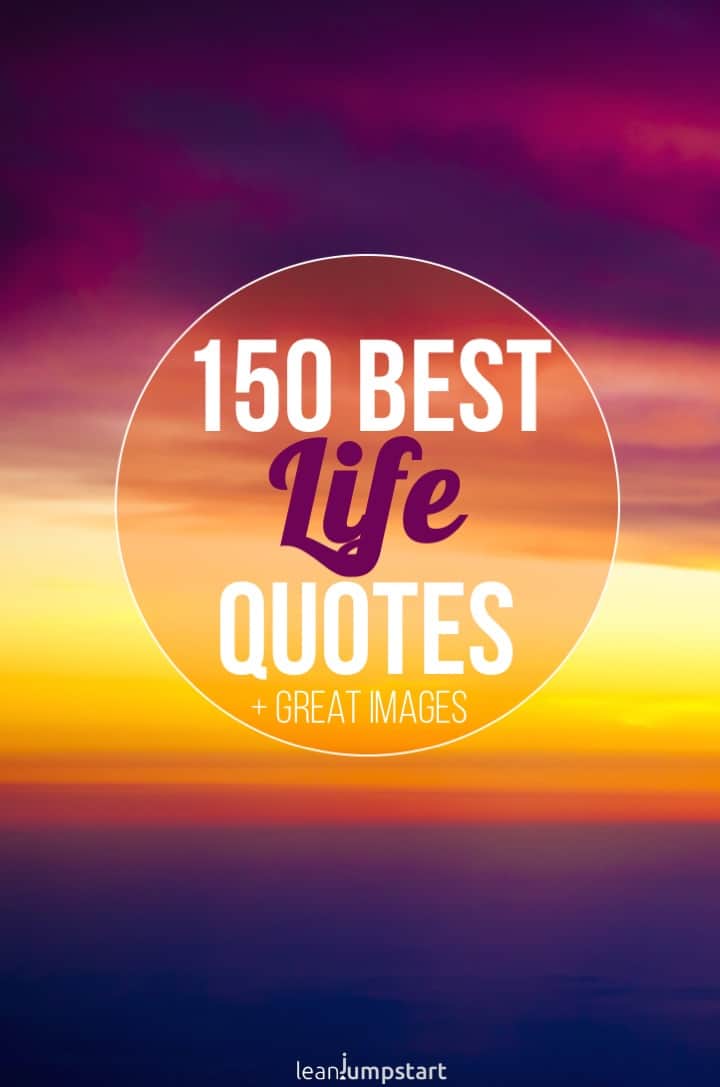 You can give them to different people on various occasions to replace negative thoughts and support a positive mindset. Share these motivational quotes or write them on a card.
A great gift idea
If you want to do something special, just write down or print your favorite quote or saying and frame it. The sky is the limit for your imagination:
Write by hand or print the text.
Decorate the quote or leave it plain.
Combine it with a photo or let it speak for itself.
Print out one of the following picture quotes below
Download one of the typographic posters below
Any of the words of wisdom found in this article can be gifted in this way. Just look around and find the right words for you.
If you want to take it to the next level you should consider my book featuring inspirational picture quotes about life. This gift book is the largest book in my series of quote books I've ever published. More about it at the end of this blog post.
Purpose
A fulfilling, meaningful task is an important cornerstone for success and a happy life. Powerful quotations and sayings can help us to find our own calling. In an activity that is in harmony with our innate abilities, strengths, and true aspirations, we can unfold our potential and find fulfillment.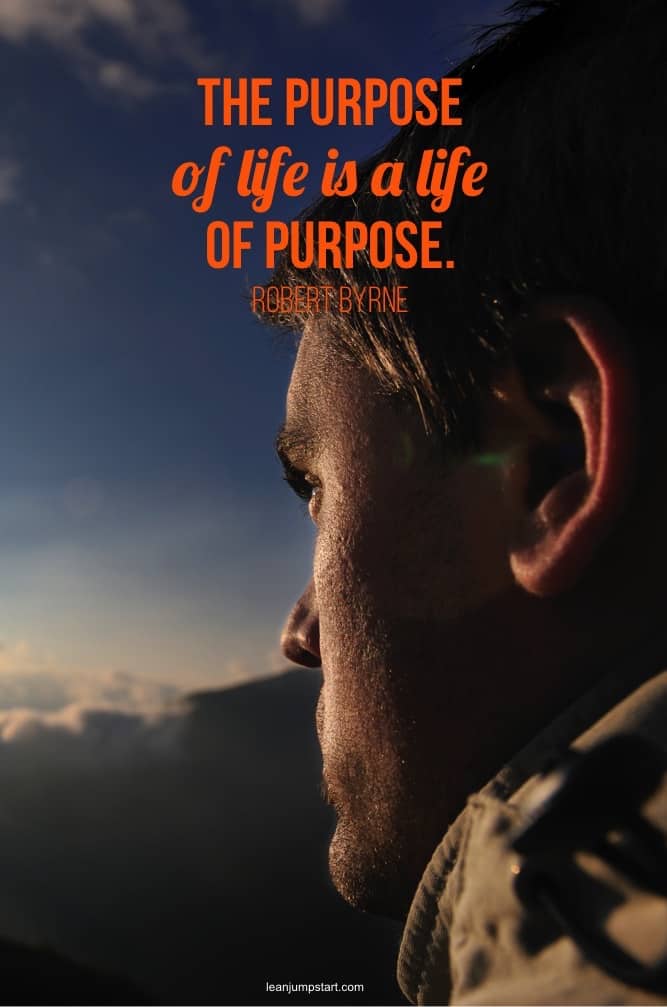 "True happiness… is not attained through self-gratification, but through fidelity to a worthy purpose."
Helen Keller
"Do not be too moral. You may cheat yourself out of much life so. Aim above morality. Be not simply good; be good for something."
Henry David Thoreau
'Live your life as though your every act were to become a universal law.' Immanuel Kant
Click To Tweet
"When you're surrounded by people who share a passionate commitment around a common purpose, anything is possible."
Howard Schultz

"There are two great days in a person's life – the day we are born and the day we discover why."
William Barclay
---
Discover, learning and education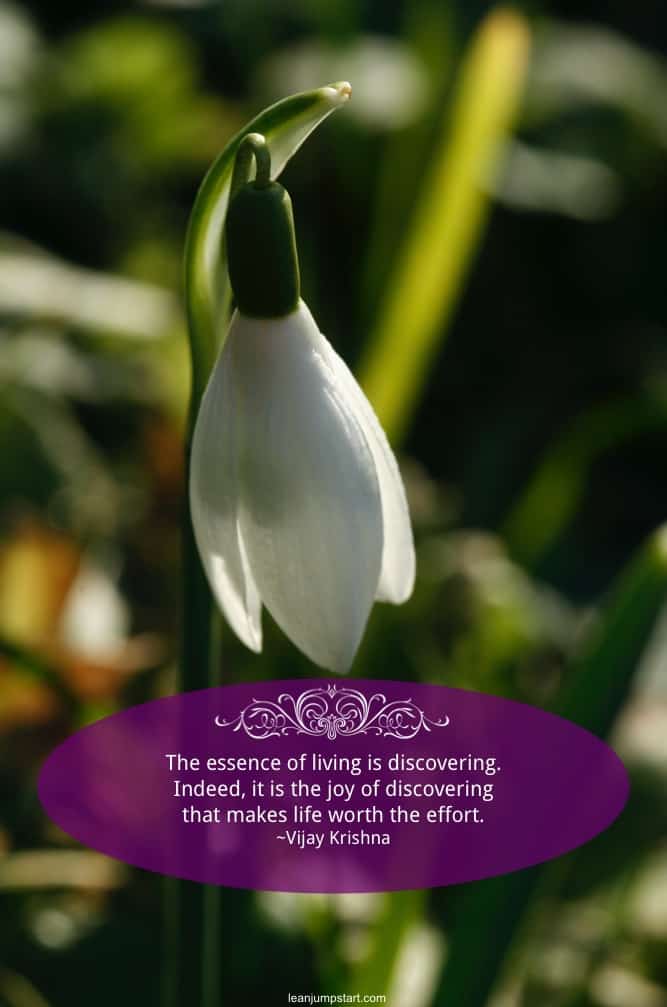 "A different language is a different vision of life."
Federico Fellini
"A student of life considers the world a classroom."
Harvey Mackay
"Stay positive and happy. Work hard and don't give up hope. Be open to criticism and keep learning. Surround yourself with happy, warm and genuine people."
Tena Desae
'Life is a tragedy for those who feel, but a comedy to those who think.' Horace Walpole
Click To Tweet
"Develop a passion for learning. If you do, you will never cease to grow."
Anthony J. D'Angelo
"Tell me and I forget. Teach me and I remember. Involve me and I learn."
Benjamin Franklin
"Education is the most powerful weapon which you can use to change the world."
Nelson Mandela
Further Reading: 77 powerful education quotes that will make you love learning again
---
Humor
Funny quotes about life can address an unpleasant topic that is picked up with humor. Some sayings can also be used ironically because of their banal statements.
You should share funny sayings only with people you know well and who understand your humor and the context. Maybe you even have an "insider joke" that you can write down as wisdom.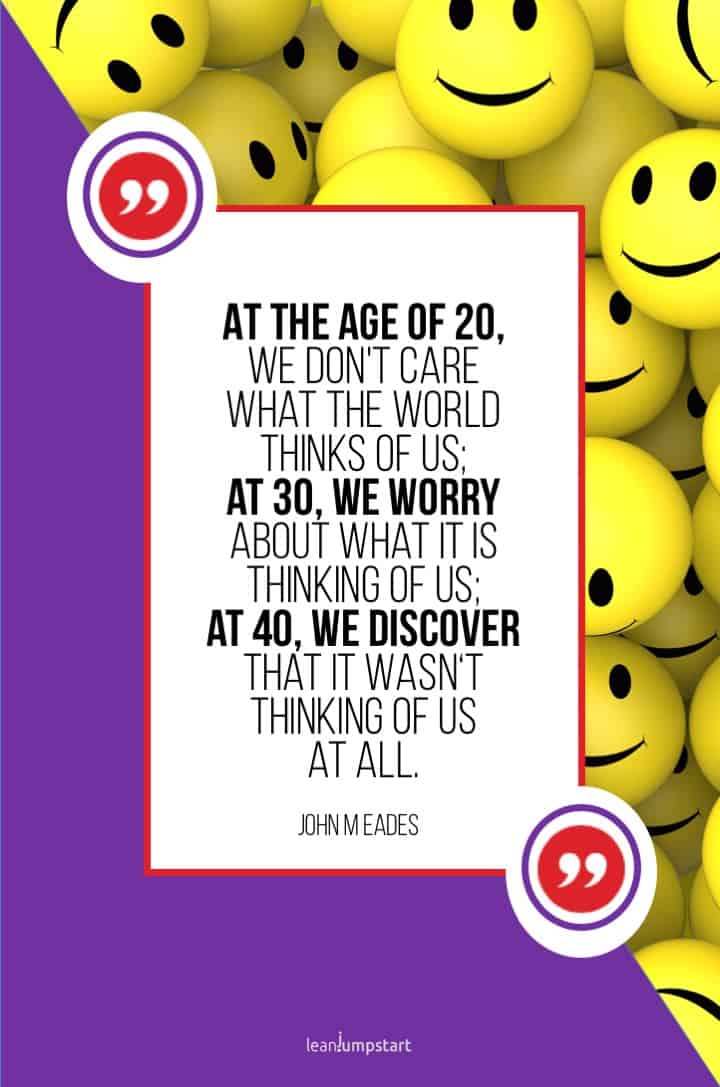 "At the age of 20, we don't care what the world thinks of us; at 30, we worry about what it is thinking of us; at 40, we discover that it wasn't thinking of us at all."
John M Eades
"As you get older, three things happen: The first is your memory goes, and I can't remember the other two."
Norman Wisdom
"A diplomat is a man who always remembers a woman's birthday but never remembers her age."
Robert Frost
'The difference between stupidity and genius is that genius has its limits.' Albert Einstein
Click To Tweet
"The capacity for friendship is God's way of apologizing for our families."
Jay McInerney
"Marrying a man is like buying something you've been admiring for a long time in a shop window. You may love it when you get it home, but it doesn't always go with everything else."
Jean Kerr
Further Reading: 88 brilliantly funny quotes to make you laugh out loud
---
Nature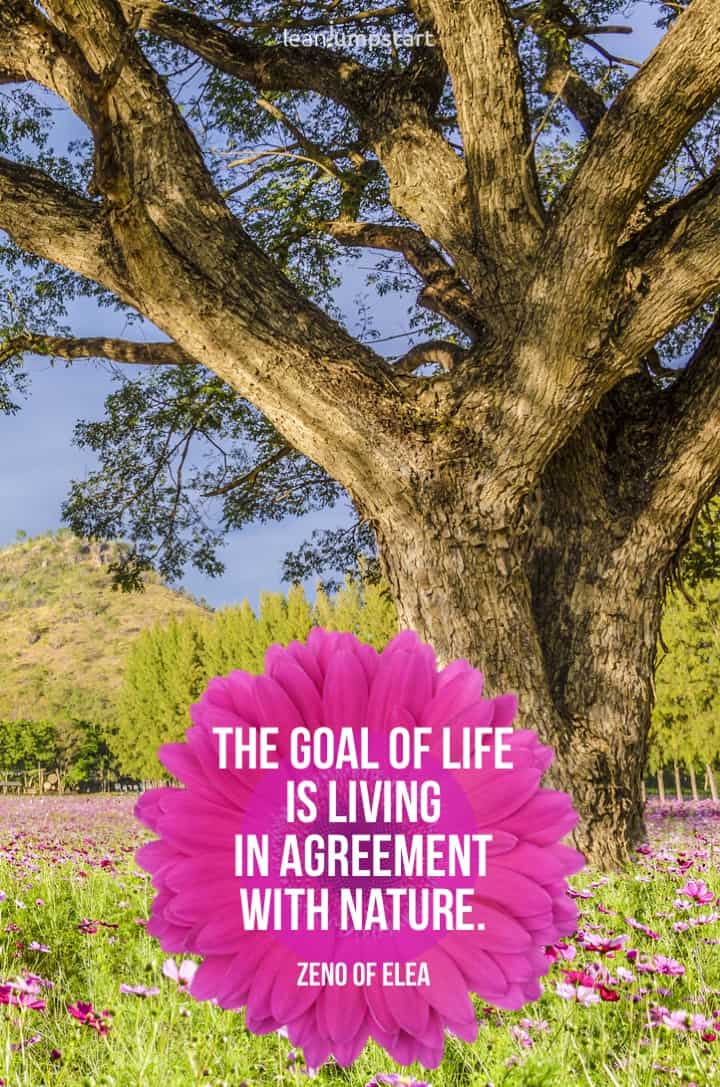 "The goal of life is living in agreement with nature."
Zeno, from Diogenes Laertius
"If you want to be happy for a year, plant a garden; if you want to be happy for life, plant a tree."
English proverb
'In every walk with nature one receives far more than he seeks.' John Muir
Click To Tweet
"A man sooner or later discovers that he is the master-gardener of his soul, the director of his life."
James Allen
"The glory of gardening: hands in the dirt, head in the sun, heart with nature. To nurture a garden is to feed not just on the body, but the soul."
Alfred Austin
"Water is the driving force of all nature."
Leonardo da Vinci
Further Reading: 43 water quotes and inspiration images.
---
Dream and sleep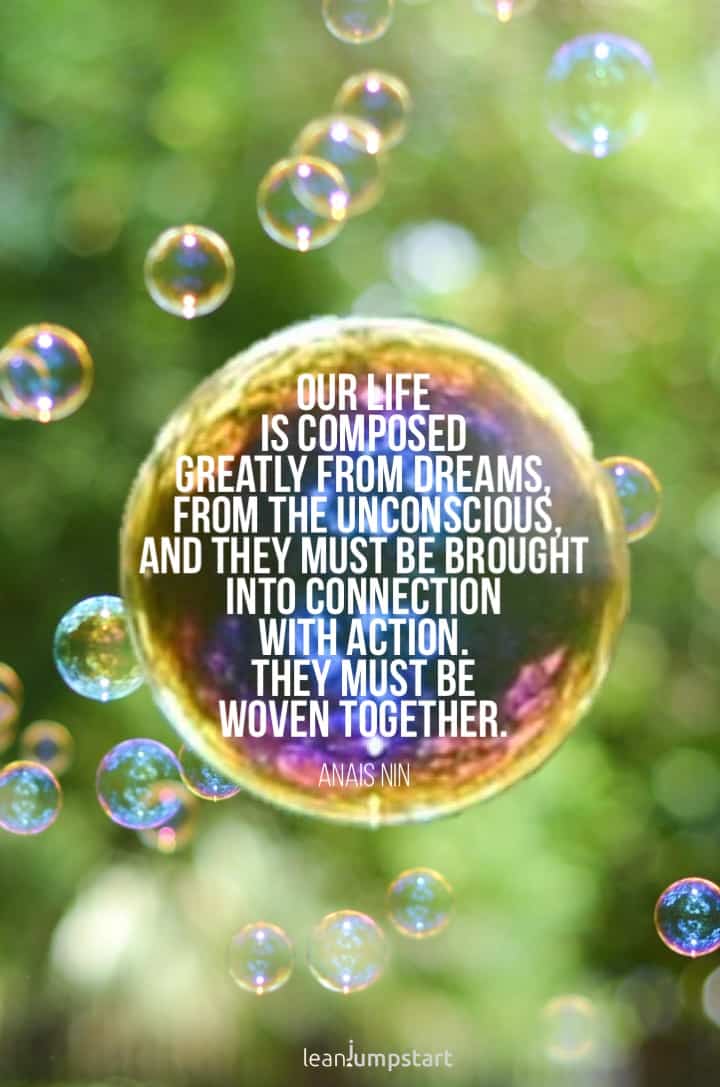 "Our life is composed greatly from dreams, from the unconscious, and they must be brought into connection with action. They must be woven together."
Anais Nin
"Sleep is the Swiss army knife of health. When sleep is deficient, there is sickness and disease. And when sleep is abundant, there is vitality and health."
Matthew Walker
'I like to embrace natural beauty. I try to get at least 8 hours of sleep, drinking a lot of water and exercising.' Tia Mowry
Click To Tweet
"True silence is the rest of the mind, and is to the spirit what sleep is to the body, nourishment, and refreshment."
William Penn
"Dreaming permits each and every one of us to be quietly and safely insane every night of our lives."
William Dement
"One can write, think and pray exclusively of others; dreams are all egocentric."
Evelyn Waugh
Further Reading: 72 best sleep quotes honoring powerful rest and relaxation
---
Self-Confidence and self-love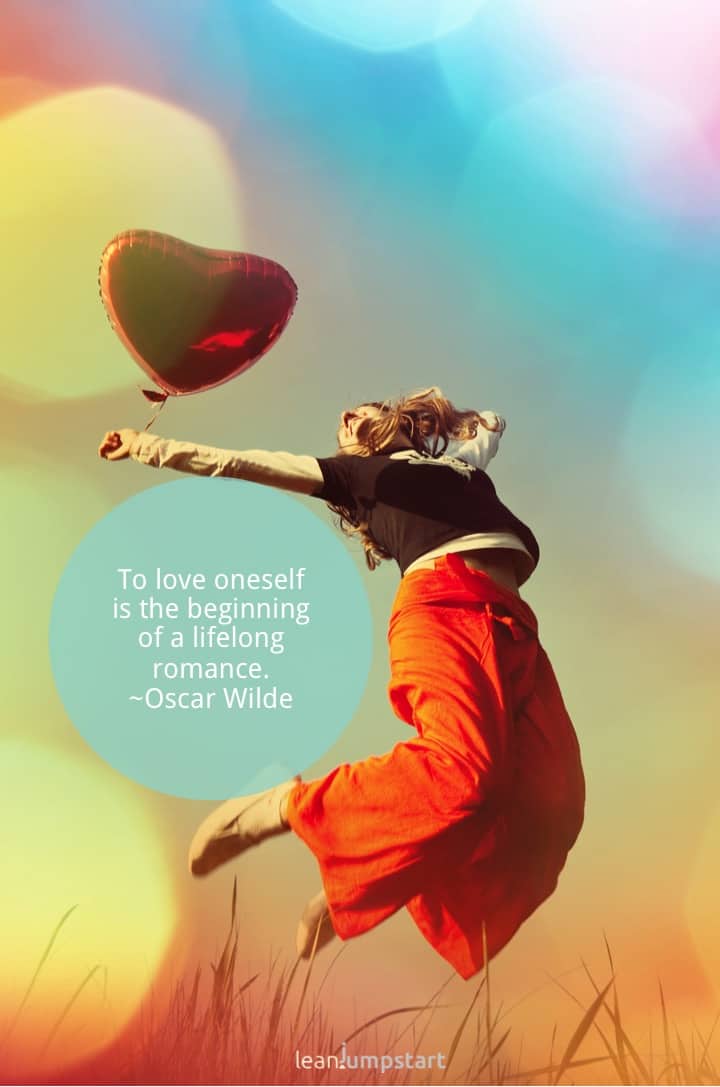 "To love oneself is the beginning of a lifelong romance"
Oscar Wilde
"Self-love is the source of all our other loves."
Pierre Corneille
'Well-ordered self-love is right and natural.' Thomas Aquinas
Click To Tweet
"Until you value yourself, you won't value your time. Until you value your time, you will not do anything with it."
M. Scott Peck
"God loves you and everything about you, so why beat up on your precious self?"
Nicole Ari Parker
"If you have no confidence in [yourself] you are twice defeated in the race of life. With confidence, you have won before you have started."
Marcus Garvey
Further Reading: 57 best self-love and self-esteem quotes to inspire and uplift you
---
Action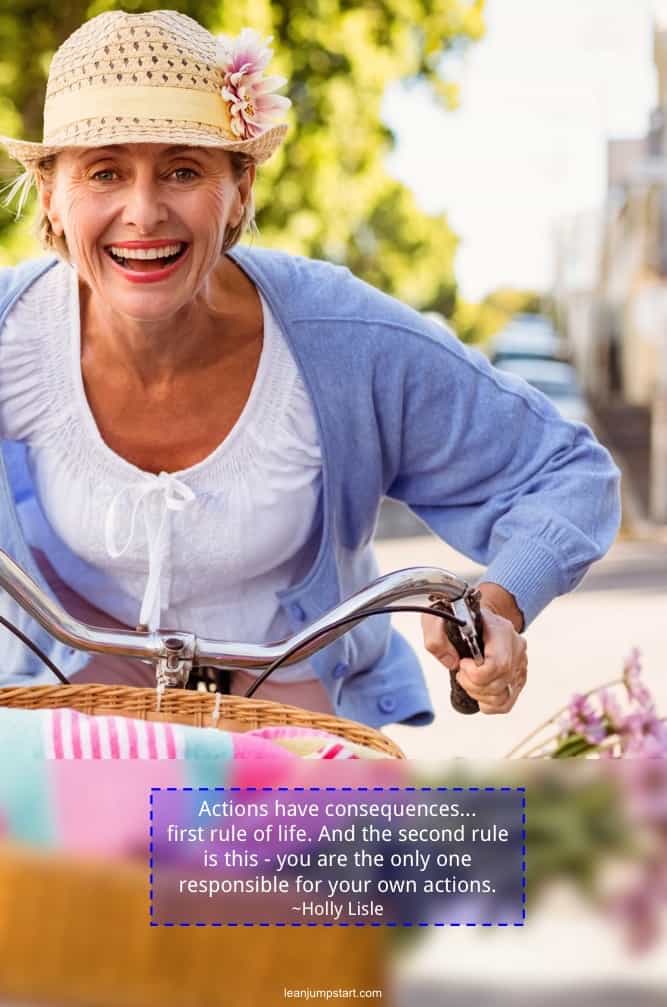 "Actions have consequences…first rule of life. And the second rule is this – you are the only one responsible for your own actions."
Holly Lisle
"You don't have to be great to start, but you have to start to be great."
Joe Sabah
"Instead of worrying about what you cannot control, shift your energy to what you can create."
Roy T. Bennett
'You cannot score a goal when you are sitting on the bench. To do so, you have to dress up and enter the game.' Israelmore Ayivor
Click To Tweet
"God provides the wind, but man must raise the sails."
St. Augustine
"I never 'worry' about action, but only about inaction."
Winston Churchill
"You will either step forward into growth or you will step back into safety."
Abraham Maslow
---
Personal Development
"They must often change who would be constant in happiness or wisdom."
Confucius
"Personal development is a major time-saver. The better you become, the less time it takes you to achieve your goals."
Brian Tracy
'Income seldom exceeds personal development.' Jim Rohn
Click To Tweet
"Self-development is a higher duty than self-sacrifice."
Elizabeth Cady Stanton
"Growth is the great separator between those who succeed and those who do not. When I see a person beginning to separate themselves from the pack, it's almost always due to personal growth."
John C. Maxwell
Further Reading: 101+ positive thoughts with pictures, images and photos
---
Work life balance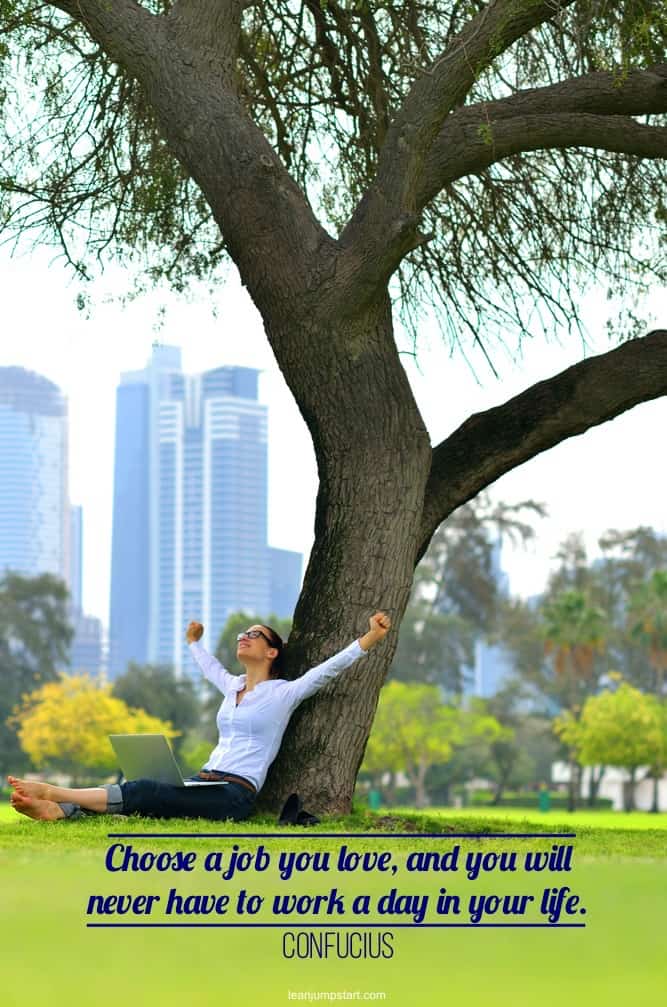 "Choose a job you love, and you will never have to work in your life."
Confucius
"Have the courage to follow your heart and intuition."
Steve Jobs
"Burnout is about resentment. Preventing it is about knowing yourself well enough to know what it is you're giving up that makes you resentful."
Marissa Mayer
'Balance is not better time management, but better boundary management. Balance means making choices and enjoying those choices.' Betsy Jacobson
Click To Tweet
"When you're gone would you rather have your gravestone say, 'He never missed a meeting.' Or one that said, 'He was a great father.'"
Steve Blank
"A lot of me is very up, and you have to have light and shade. They are both important and you have to be able to balance them. You have to admit that sadness is part of you and that it enriches you. I use it in my work."
Imelda Staunton
"Work is a rubber ball. If you drop it, it will bounce back. The other four balls—family, health, friends, integrity—are made of glass. If you drop one of these, it will be irrevocably scuffed, nicked, perhaps even shattered."
Gary Keller
---
Health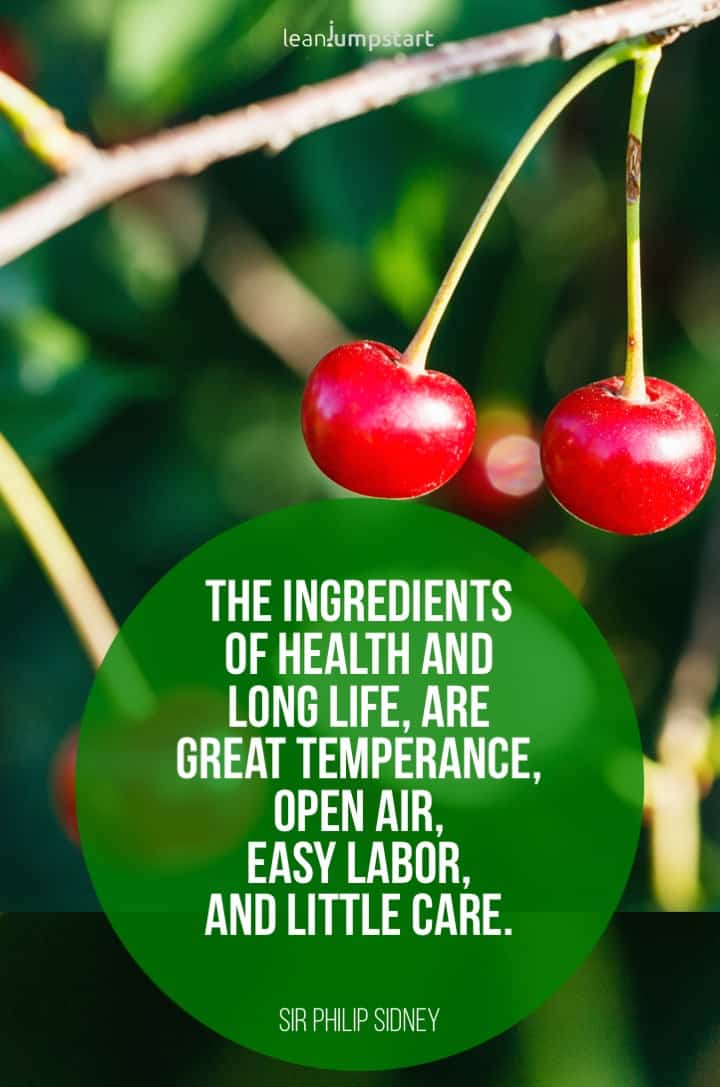 "The ingredients of health and long life, are great temperance, open air, easy labor, and little care."
Sir Philip Sidney
"Fortunately, psychoanalysis is not the only way to resolve inner conflicts. Life itself remains a very effective therapist."
Karen Horney
"Manufacturers of food try to get the optimal ratio to tap into your impulsivity. They don't care about your health."
Robert J. Shiller
'We know that food is a medicine, perhaps the most powerful drug on the planet with the power to cause or cure most disease.' Dr. Mark Hyman
Click To Tweet
"Meat consumption is just as dangerous to public health as tobacco use… It's time we looked into holding the meat producers and fast-food outlets legally accountable."
Neal Barnard
"You learn good health and family is it, and nothing else matters."
Mike Adametz
---
Confidence, hope, and trust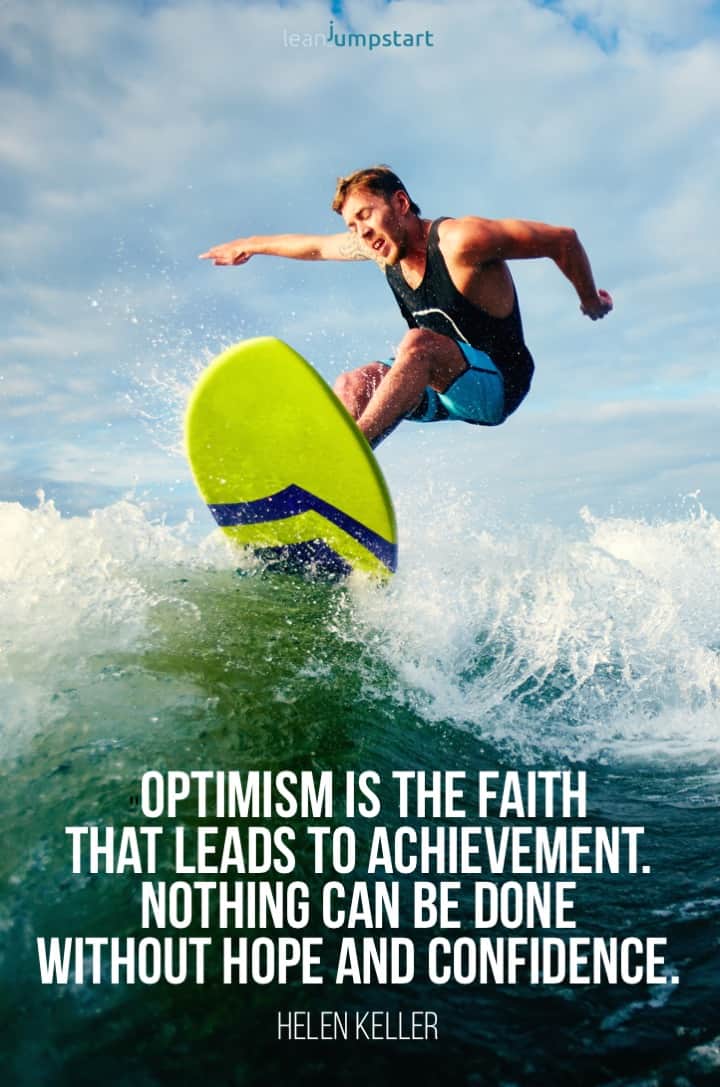 "Optimism is the faith that leads to achievement. Nothing can be done without hope and confidence."
Helen Keller
"Nothing in life is to be feared, it is only to be understood."
Marie Curie
"We can easily forgive a child who is afraid of the dark; the real tragedy of life is when men are afraid of the light."
Plato
'No matter how dark the moment, love and hope are always possible.' George Chakiris
Click To Tweet
"I have rules about eating, exercising and rules about staying positive. And these rules are sacred to me."
Richard Simmons
"Hope is like the sun, which, as we journey toward it, casts the shadow of our burden behind us."
Samuel Smiles
---
Happiness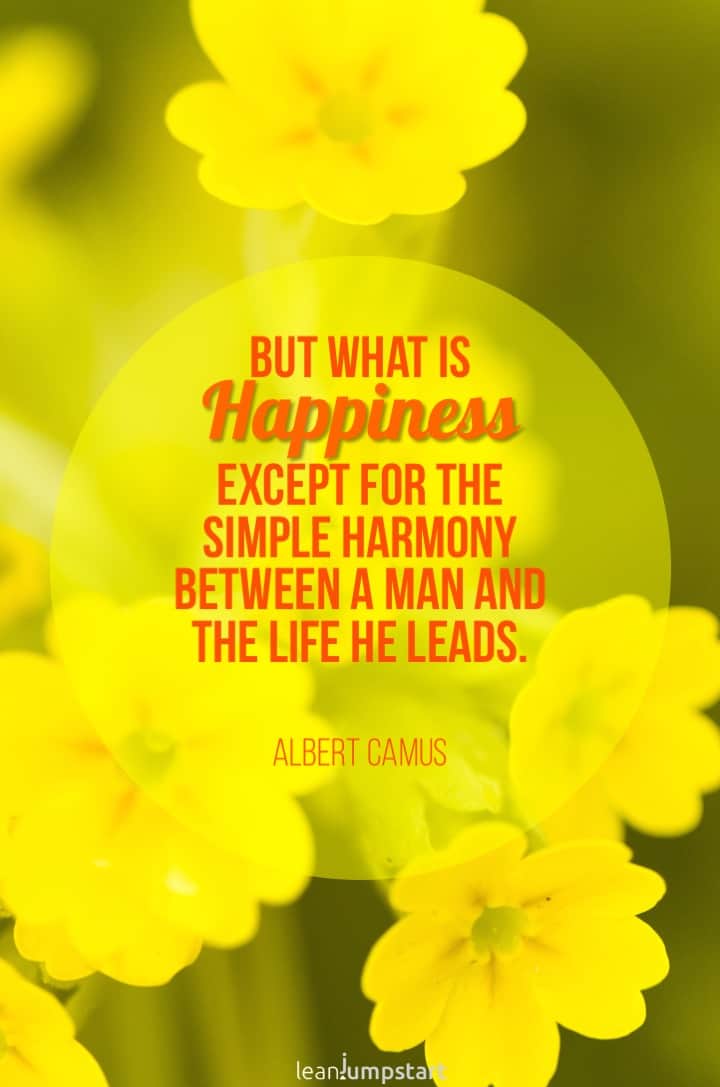 "But what is happiness except for the simple harmony between a man and the life he leads."
Albert Camus
"The happiness of a man in this life does not consist in the absence but in the mastery of his passions."
Alfred Lord Tennyson
"If you want others to be happy, practice compassion. If you want to be happy, practice compassion."
Dalai Lama
'Family and friendships are two of the greatest facilitators of happiness.' John C. Maxwell
Click To Tweet
"The word 'happy' would lose its meaning if it were not balanced by sadness."
Carl Jung
"Happiness radiates like the fragrance from a flower and draws all good things towards you."
Maharishi Mahesh Yogi
Further Reading: 100 inspiring happiness quotes that will make you smile
---
Success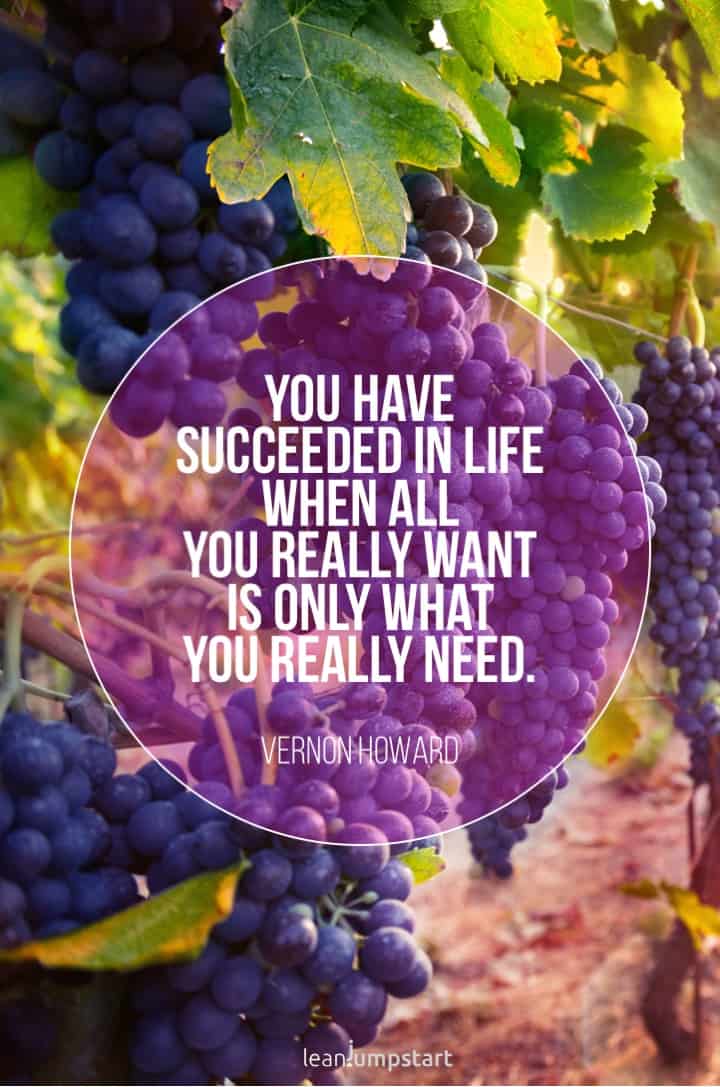 "You have succeeded in life when all you really want is only what you really need."
Vernon Howard
"There is only one success – to be able to spend your life in your own way."
Christopher Morley
'Your positive action combined with positive thinking results in success.' Shiv Khera
Click To Tweet
"Some people dream of success, while other people get up every morning and make it happen."
Wayne Huizenga
"One man has enthusiasm for 30 minutes, another for 30 days, but it is the man who has it for 30 years who makes a success of his life."
Edward B. Butler
"Success is no accident. It is hard work, perseverance, learning, studying, sacrifice and most of all, love of what you are doing or learning to do."
Pele
---
Change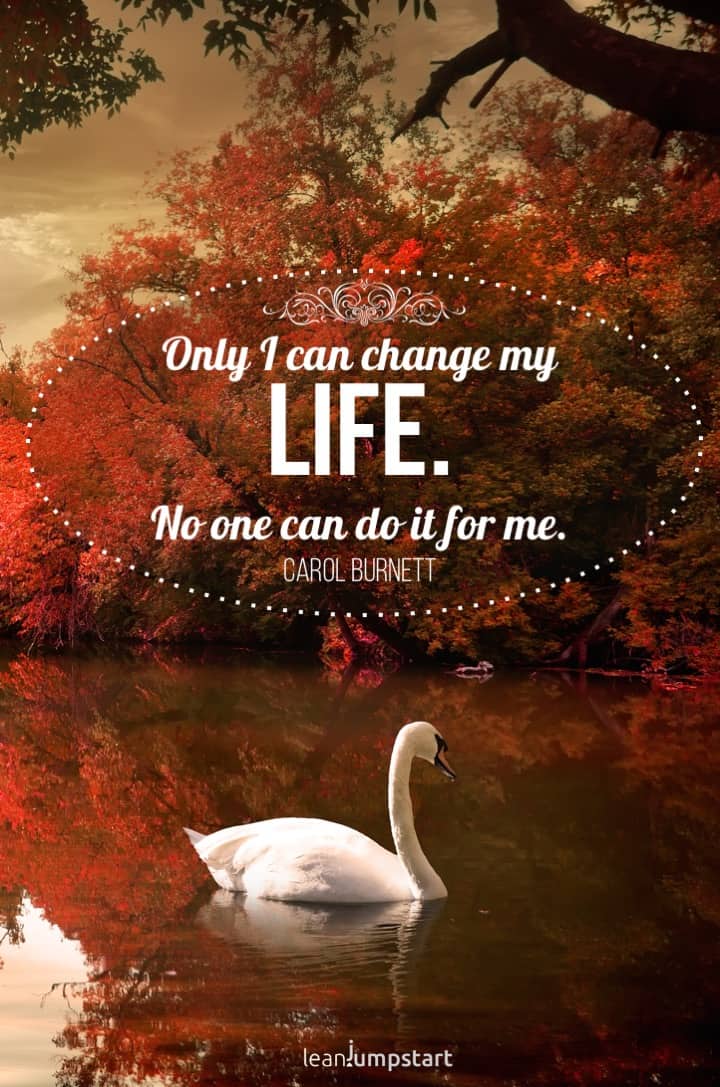 "Only I can change my life. No one can do it for me."
Carol Burnett
"The greatest discovery of my generation is that a human being can alter his life by altering his attitudes of mind."
William James
"If life were predictable it would cease to be life, and be without flavor."
Eleanor Roosevelt
"The universe is change; our life is what our thoughts make it."
Marcus Aurelius Antonius, Meditations
"Every great dream begins with a dreamer. Always remember, you have within you the strength, the patience, and the passion to reach for the stars to change the world."
Harriet Tubman
"Life is like an ever-shifting kaleidoscope – a slight change and all patterns alter."
Sharon Salzberg
Further Reading: 91 habit quotes to inspire successful change
---
Love
Cute quotes about love are not only suitable for weddings, valentine's day or when you are in love. They can also help with heartache.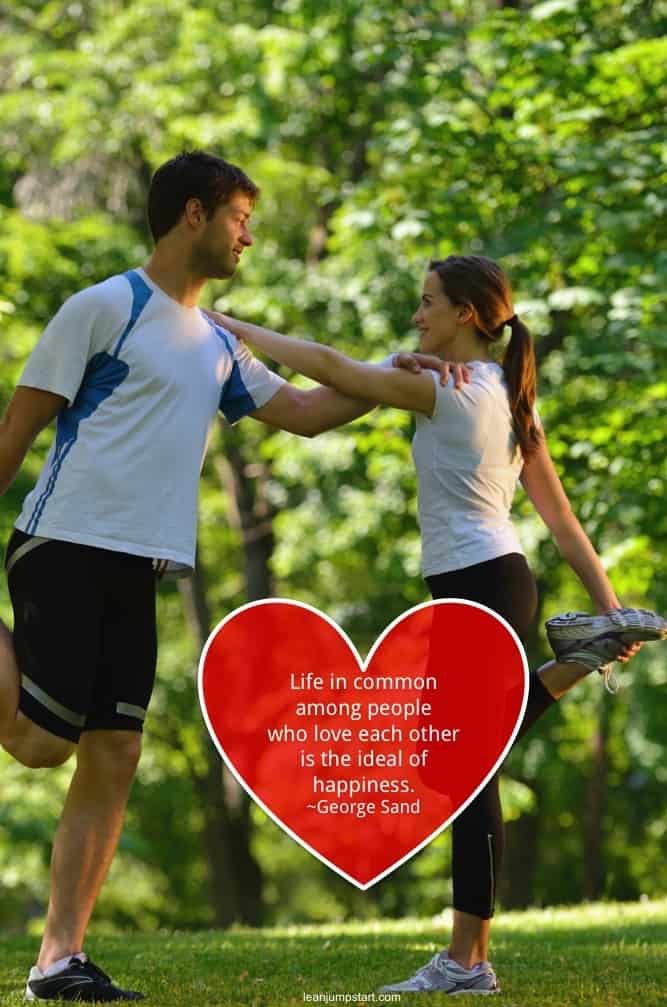 "Life in common among people who love each other is the ideal of happiness."
George Sand
"If you have only one smile in you give it to the people you love."
Maya Angelou
'Life in abundance comes only through great love.' Elbert Hubbard
Click To Tweet
"We never know the love of a parent till we become parents ourselves."
Henry Ward Beecher
"The most important thing in life is to learn how to give out love, and to let it come in."
Morrie Schwartz
"I believe forgiveness is the best form of love in any relationship. It takes a strong person to say they're sorry and an even stronger person to forgive."
Yolanda Hadid
Further Reading: Really cute love quotes and sayings straight from the heart
---
Pleasure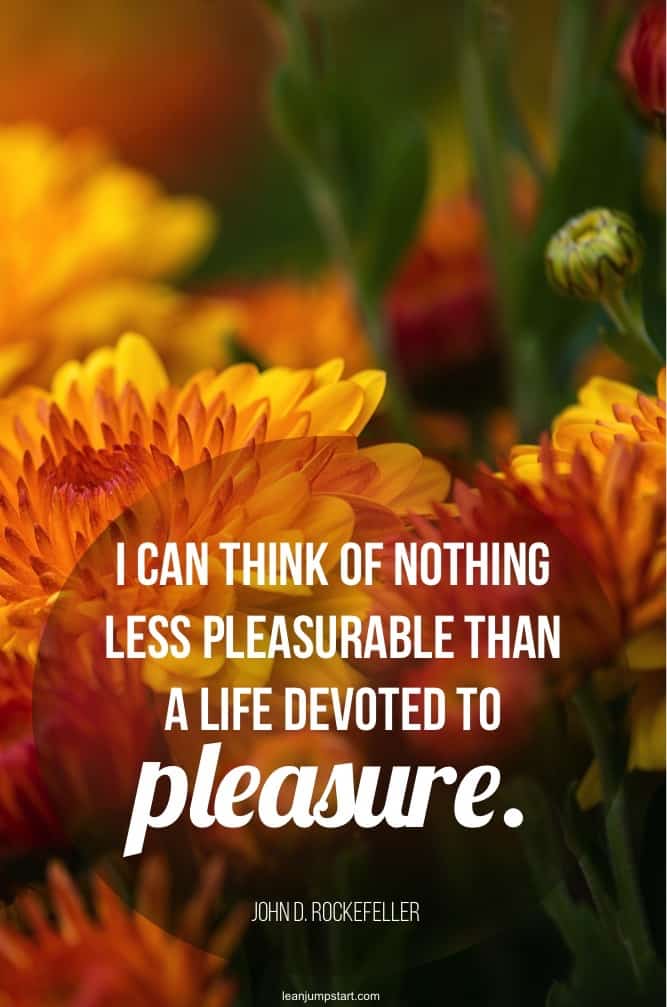 "I can think of nothing less pleasurable than a life devoted to pleasure."
John D. Rockefeller
"The noblest pleasure is the joy of understanding."
Leonardo da Vinci
'I believe that every human mind feels pleasure in doing good to another.' Thomas Jefferson
Click To Tweet
"Pleasure and action make the hours seem short."
William Shakespeare

"When you eat mindfully, by paying attention to what you eat, you get more pleasure with fewer calories."
Dean Ornish
"The truth is that we can learn to condition our minds, bodies, and emotions to link pain or pleasure to whatever we choose. By changing what we link pain and pleasure to, we will instantly change our behaviors."
Tony Robbins
---
Music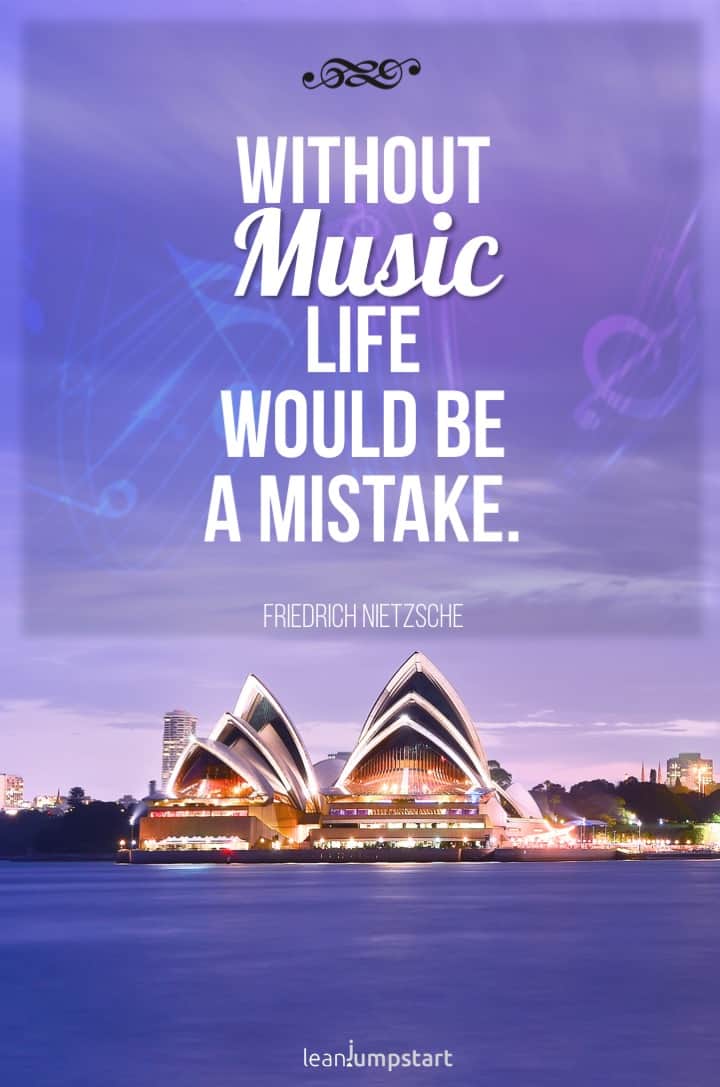 "Without music, life would be a mistake."
Friedrich Nietzsche
"Life is like playing the violin in public and learning the instrument as one goes on."
Samuel Butler
"Words make you think a thought. Music makes you feel a feeling. A song makes you feel a thought."
E. Y. Harburg
'I wish you music to help with the burdens of life, and to help you release your happiness to others.' Ludwig van Beethoven
Click To Tweet
"I have learned throughout my life as a composer chiefly through my mistakes and pursuits of false assumptions, not by my exposure to founts of wisdom and knowledge."
Igor Stravinsky
"Music is the greatest communication in the world. Even if people don't understand the language that you're singing in, they still know good music when they hear it."
Lou Rawls
---
Art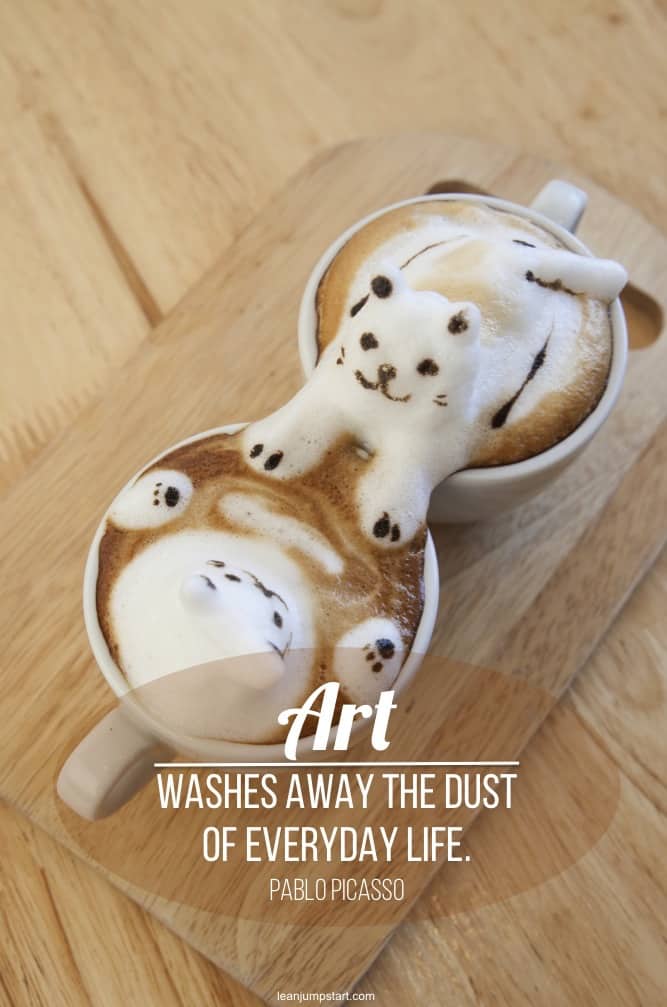 "Art washes away the dust of everyday life"
Pablo Picasso
"Youth is the gift of nature, but age is a work of art."
Stanislaw Jerzy Lec
'Creative without strategy is called 'art.' Creative with strategy is called 'advertising.'' Jef I. Richards
Click To Tweet
"Art is not a handicraft, it is the transmission of feeling the artist has experienced."
Leo Tolstoy
"The essence of all beautiful art, all great art, is gratitude."
Friedrich Nietzsche
Further reading: 85 best gratitude quotes and thankful sayings
---
Spirit and mind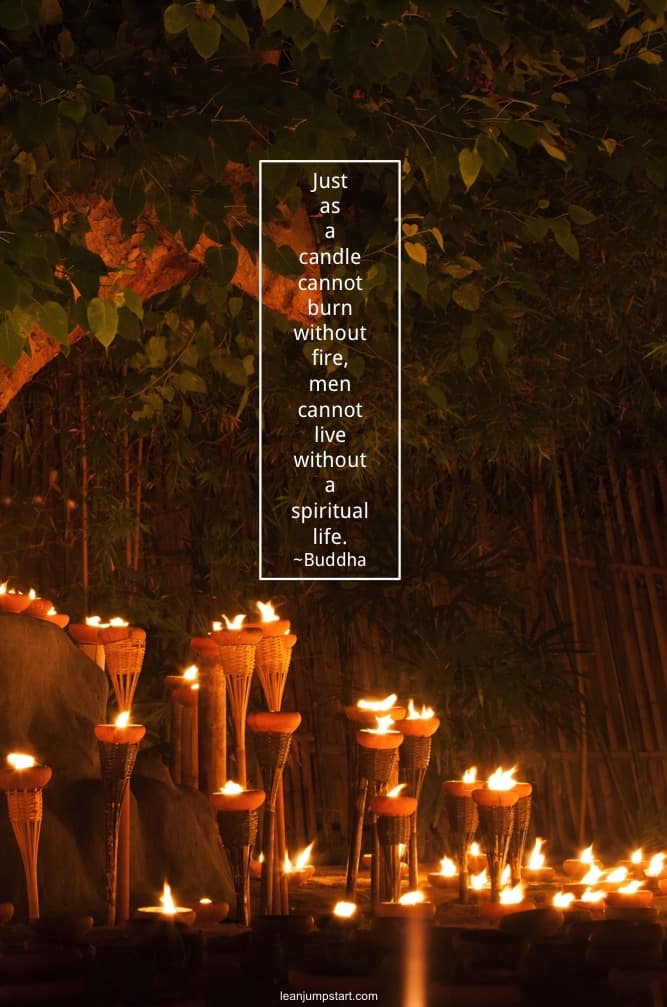 "Just as a candle cannot burn without fire, men cannot live without a spiritual life."
Buddha
The secret of genius is to carry the spirit of the child into old age, which means never losing your enthusiasm.
Aldous Huxley
"Focus on you – your soul, spirit, blessing people with who you are, and following your heart's passions."
Ally Brooke
'Take care of your inner, spiritual beauty. That will reflect in your face.' Dolores del Rio
Click To Tweet
"The person who can bring the spirit of laughter into a room is indeed blessed."
Bennett Cerf
"Keep close to Nature's heart… and break clear away, once in a while, and climb a mountain or spend a week in the woods. Wash your spirit clean."
John Muir
---
Goals and plans
You can use words of wisdom, which address plans and goal setting on various occasions. It doesn't have to be an official occasion. For example, if you know that someone in your circle of friends has failed in something – be it at work or at school – you can encourage them with an inspirational quote.
The advice should always include a positive perspective. So make sure that you convey motivation and optimism.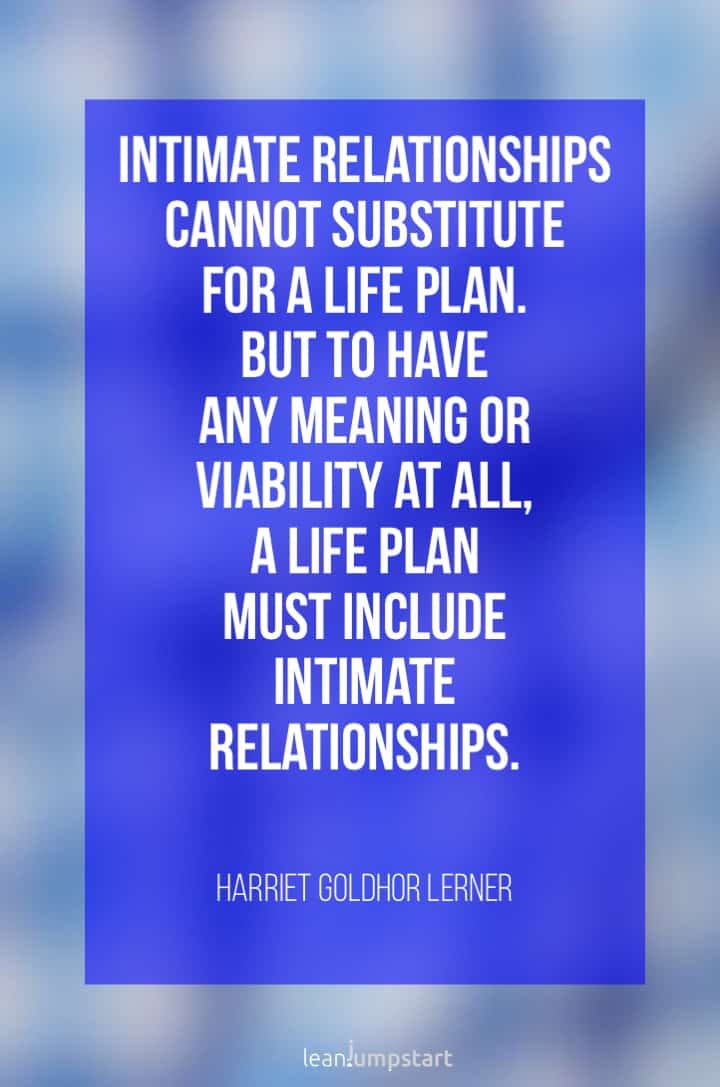 "Lack of direction, not lack of time, is the problem. We all have twenty-four hour days."
Zig Ziglar
"When it is obvious that the goals cannot be reached, don't adjust the goals, adjust the action steps."
Confucius
'I think goals should never be easy, they should force you to work, even if they are uncomfortable at the time.' Michael Phelps
Click To Tweet
"When a thing is done, it's done. Don't look back. Look forward to your next objective."
George C. Marshall
"If you want to be happy, set a goal that commands your thoughts, liberates your energy and inspires your hopes."
Andrew Carnegie
"Sticking to good habits can be hard work, and mistakes are part of the process. Don't declare failure simply because you messed up or because you're having trouble reaching your goals. Instead, use your mistakes as opportunities to grow stronger and become better."
Amy Morin
Further Reading: 87 motivational quotes about setting and achieving goals
---
Giving back/ friendships
There are many quotes and sayings about friendship and how positive people can support your wellbeing. These often illustrate the meaning of true friendship between people and their advantages for life. If you give away quotes about friendship, you should make sure that they relate to your relationship.
It is always nice when you explain the quote a little bit or refer to it. So it doesn't sound like that but shows that you really thought about it.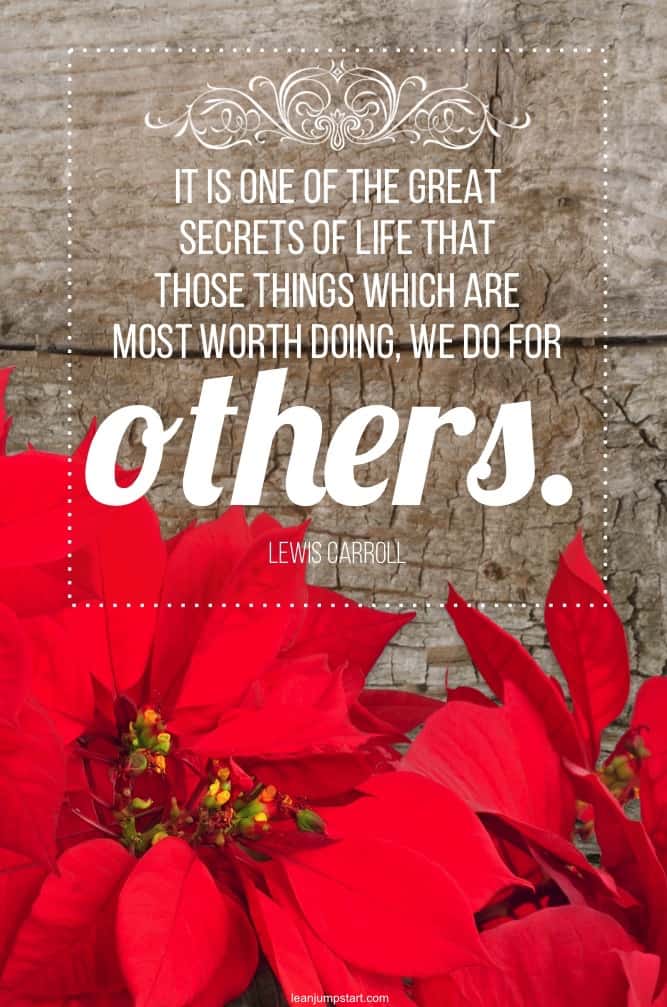 "It is one of the great secrets of life that those things which are most worth doing, we do for others."
Lewis Carroll
"A man's friendships are one of the best measures of his worth."
Charles Darwin
"You can't have friendships that aren't based on realness."
Chelsea Handler
'I believe the best friendships are forged with those you can be yourself with.' Harshvardhan Rane
Click To Tweet
"Dedicate some of your life to others. Your dedication will not be a sacrifice. It will be an exhilarating experience because it is an intense effort applied toward a meaningful end."
Dr. Thomas Dooley
"I believe that we all have a responsibility to give back. No one becomes successful without lots of hard work, support from others, and a little luck. Giving back creates a virtuous cycle that makes everyone more successful."
Ron Conway
Further Reading: 130 true friendship quotes to warm your best friend's heart
---
Wisdom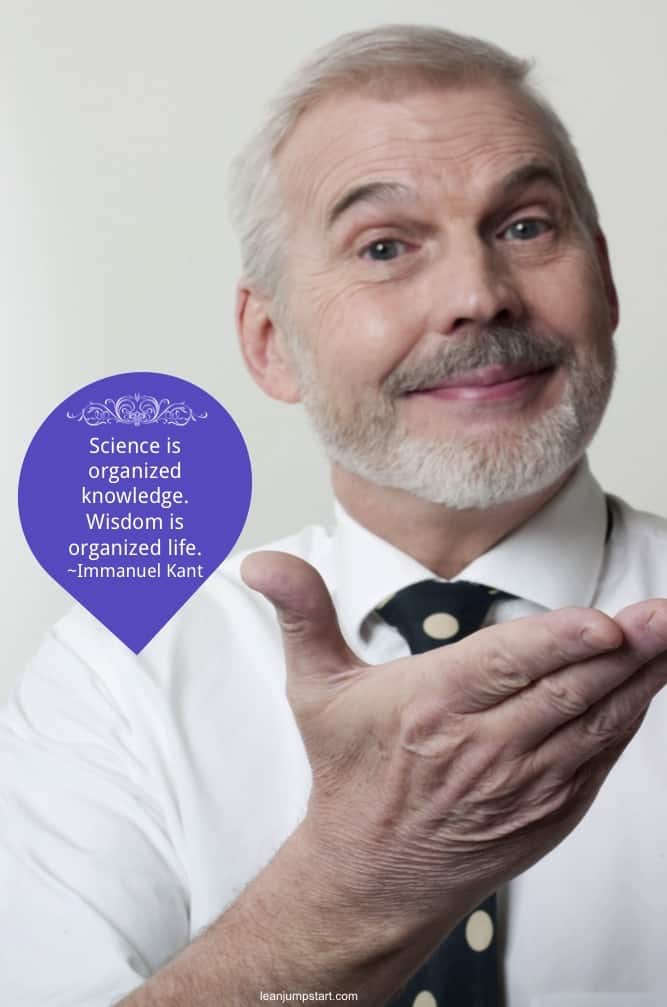 "Science is organized knowledge. Wisdom is organized life."
Immanuel Kant
"Never mistake knowledge for wisdom. One helps you make a living; the other helps you make a life."
Sandra Carey
"The man who views the world at 50 the same as he did at 20 has wasted 30 years of his life."
Muhammad Ali
'A smart man only believes half of what he hears, a wise man knows which half.' Jeff Cooper
Click To Tweet
"Wisdom, compassion, and courage are the three universally recognized moral qualities of men."
Confucius
"We are made wise not by the recollection of our past, but by the responsibility for our future."
George Bernard Shaw
---
God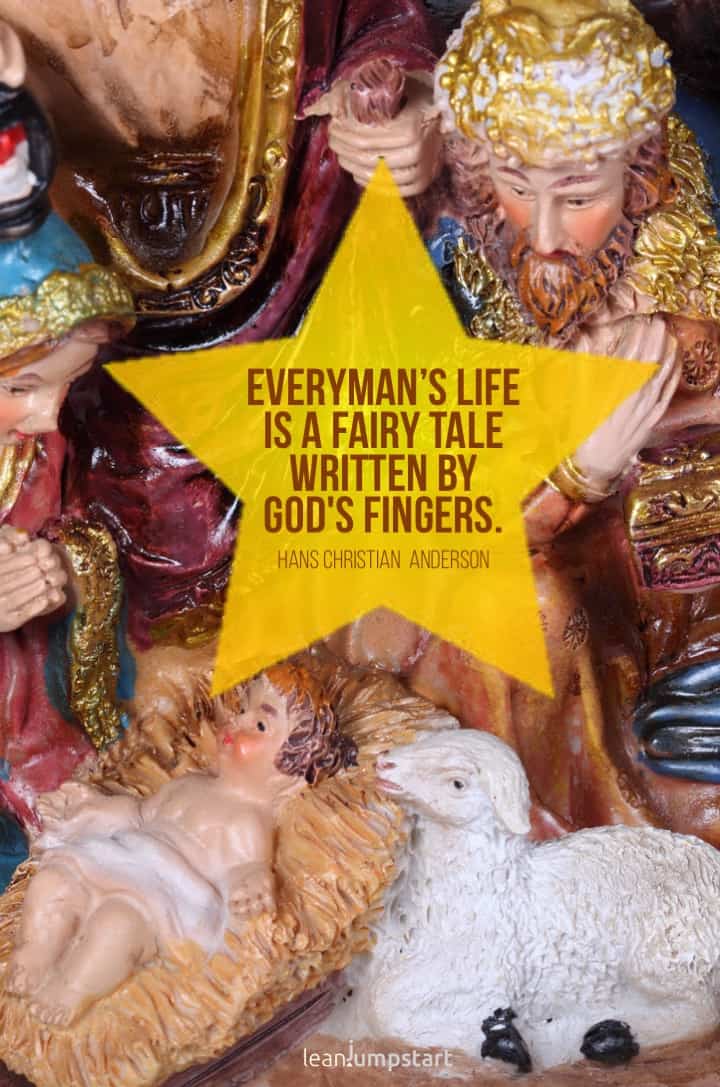 "Everyman's life is a fairy tale written by God's fingers."
Hans Christian Anderson
"Your talent is God's gift to you. What you do with it is your gift back to God."
Leo Buscaglia
"God will never give you anything you can't handle, so don't stress."
Kelly Clarkson
'I can find God in nature, in animals, in birds and the environment.' Pat Buckley
Click To Tweet
"I may not be where I want to be, but thank God I am not where I used to be."
Joyce Meyer
"I just find myself happy with the simple things. Appreciating the blessings God gave me."
DMX
Further Reading: 39 positive attitude quotes to lift your thinking.
---
Time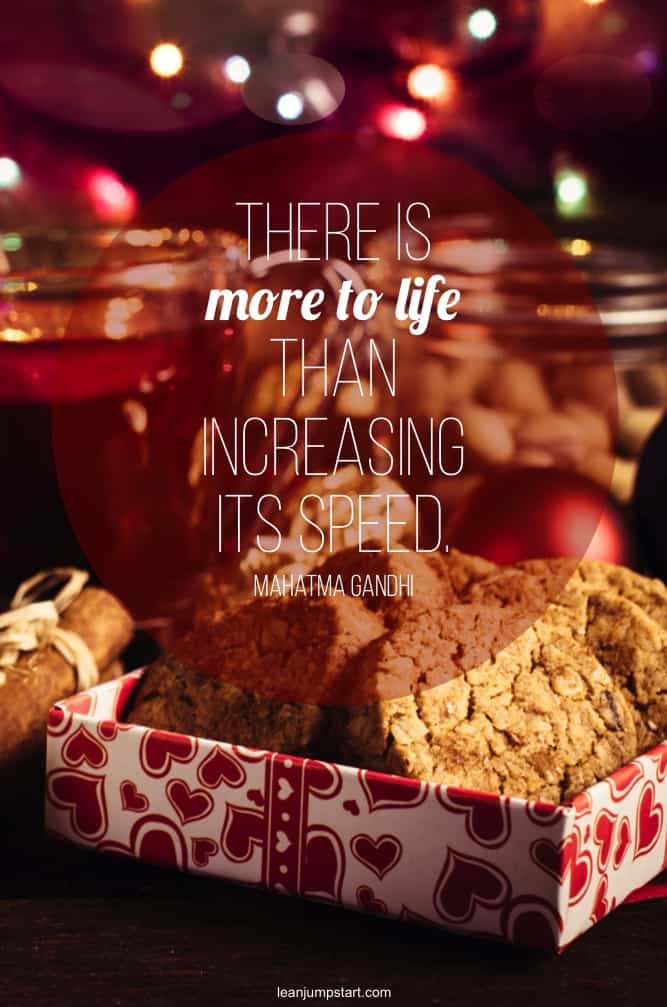 "There is more to life than increasing its speed."
Mahatma Gandhi
"Slow down and enjoy life. It's not only the scenery you miss by going to fast – you also miss the sense of where you are going and why." Eddie Cantor
'Half our life is spent trying to find something to do with the time we have rushed through life trying to save.' Will Rogers
Click To Tweet
"We waste time looking for the perfect lover, instead of creating the perfect love."
Tom Robbins
"Every time there's a new tool, whether it's Internet or cell phones or anything else, all these things can be used for good or evil. Technology is neutral; it depends on how it's used."
Rick Smolan
Further Reading: 45 procrastination quotes that will shift you into action-mode
---
The End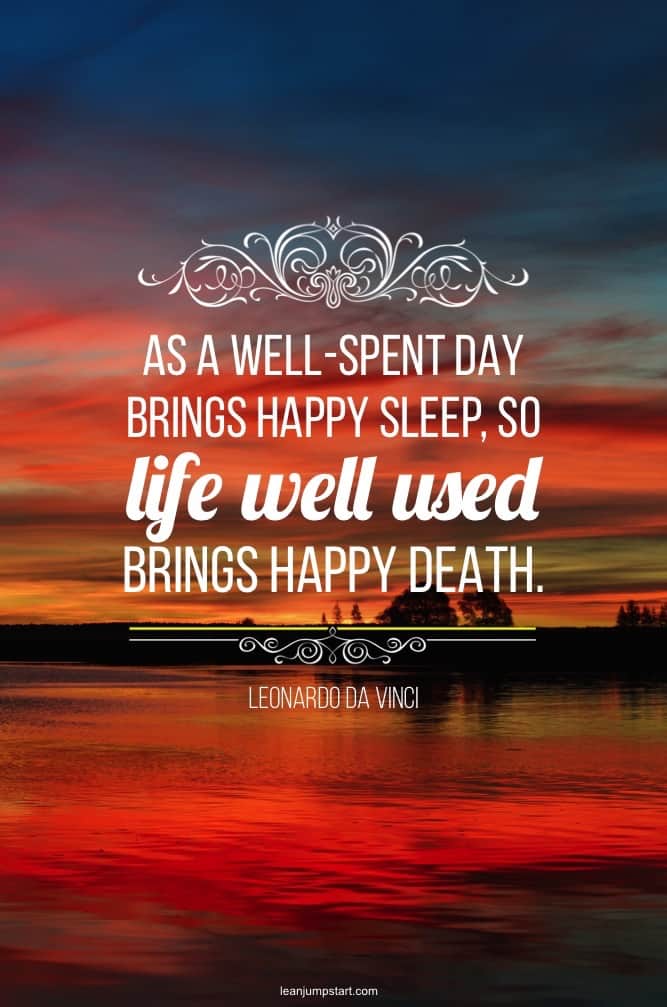 "As a well-spent day brings happy sleep, so life well used brings happy death."
Leonardo da Vinci
"From the end spring new beginnings."
Pliny the Elder
"The closing years of life are like the end of a masquerade party when the masks are dropped."
Arthur Schopenhauer
'Death is more universal than life; everyone dies but not everyone lives.' A. Sachs
Click To Tweet
"Do not fear death so much but rather, the inadequate life."
Bertolt Brecht
"Fear not that thy life shall come to an end, but rather fear that it shall never have a beginning."
John Henry Cardinal Newman
---
My gift book
This book is number 8 in my inspirational picture quote series and at the same time the biggest edition with over 100 pages.
It is available as print or Kindle edition on Amazon. It can further help you stay focused on the positive. Click the picture above to learn more! Check also my video to take a quick glimpse into the book.