I'd like to share with you 16 of the most inspiring, uplifting and thought-provoking self love quotes and affirmations. Contrary to what many believe self-love is neither selfish nor self-indulgent but healthy and important for a happy life.
It influences your eating habits, how you cope with problems in your life, who you pick for a mate, and how you behave at work. Following the quotes on self-love and worthiness is an exercise to help you better know and accept yourself. Make sure to read and scroll until the end of this blog post to learn 7 additional tips for more self love and compassion. I'll give you also a hint where to find more of theses quotes.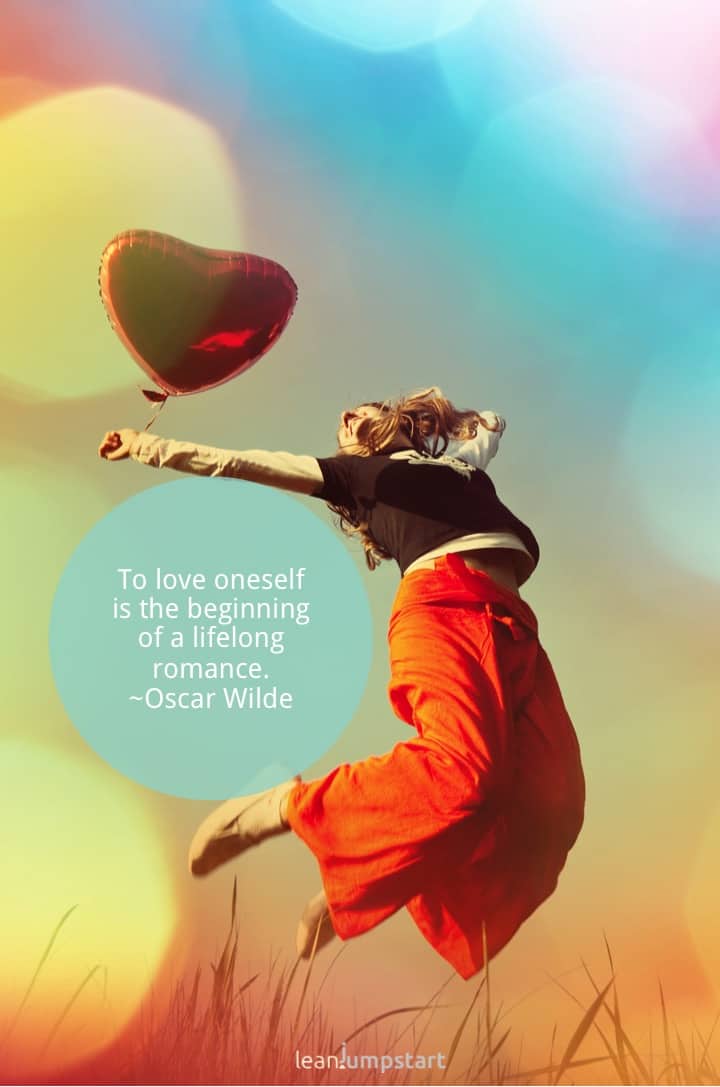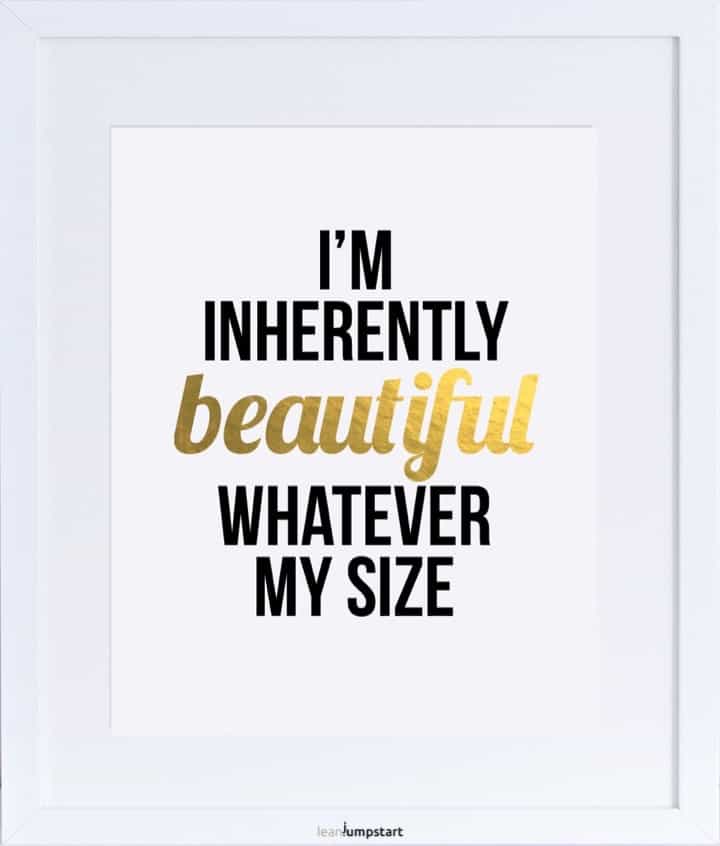 Self love quotes and tips for emotional eaters
Many emotional eaters are at a risk of overeating to curb hunger caused by a low self-esteem. These emotional eaters are also called "harmony eaters". They have often a hidden craving for compassion and recognition. A powerful step to breaking cycles with overeating and eating on autopilot is to work on their self-love. Loving yourself is a required condition for transforming low self- esteem and boosting self-confidence.
7 Tips and Inspirations for more self love
Tip 1: Ban all harsh self-criticism and practice self-compassion
Refuse to criticize and belittle yourself. Learn to accept who you are with all your flaws. If a critic within yourself talks to you then reply: "Thank you for your opinion, I see it different". Sympathize with your flaws and weaknesses. Self-compassion is important.
Tip 2: Don't scare yourself with negative thoughts
Strengthen yourself and encourage you, when you are in doubt or desperate.
Tip 3: Be patient when you learn something new
Give yourself time when you learn something new and you don't understand it or it doesn't work immediately.
Tip 4: Praise yourself
Give yourself a compliment even for the smallest progression on your way to more self-love. Criticism drags you down while praise is uplifting.
Tip 5: Be patient with your weaknesses
Be aware that we all have our weaknesses and flaws. They won't get better or go away if we criticize ourselves. Be more tolerant with you, your flaws and weaknesses
Tip 6: gift yourself a smile more often
Whenever you look in the mirror, smile at you with love and say "Hello"
Tip 7: Be a good friend for you
Good friends help and support each other, good friends encourage and motivate, they have an open ear for your worries and troubles. Be a good friend who supports you. When you appreciate yourself, then you free yourself from everything that doesn't make you feel good or drags you down emotionally. Stay away from toxic people, bad habits and situations.
You can call this attitude healthy egoism or self love and self respect. Self love doesn't mean to be egoistic and a narcissus, who looks full of yourself in the mirror without interest in others. To love yourself means to treat yourself as you would treat a friend.
I hope that these self love quotes including the 7 tips will help you blossom into your highest self.
Do you need more self love quotes?
Some of these colorful quotes on self love and other cute love quotes you'll find in my book "inspirational picture quotes about love". This book which is also an amazing gift, offers you a great way for self reflection and includes blank pages for your favorite self love quotes.
Did you know that the quotes and affirmations above with white background can be found in my Etsy shop and downloaded immediately as digital print? Pick your favorite motivational quote, print it out and hang it as poster visible on your wall. Click here to enter the Leanjumpstart Etsy Shop!