Last Updated on December 21, 2020
Happiness is a life skill you can develop and in this blog post, I'll show you some simple strategies on how to do it. You will also learn the 6 things happy people do every day (backed by science). I promise you, reading these findings alone will raise your inner bliss.
In that context, I've selected 100 profound being happy quotes to further amplify these findings and help you find joy and bliss in your life.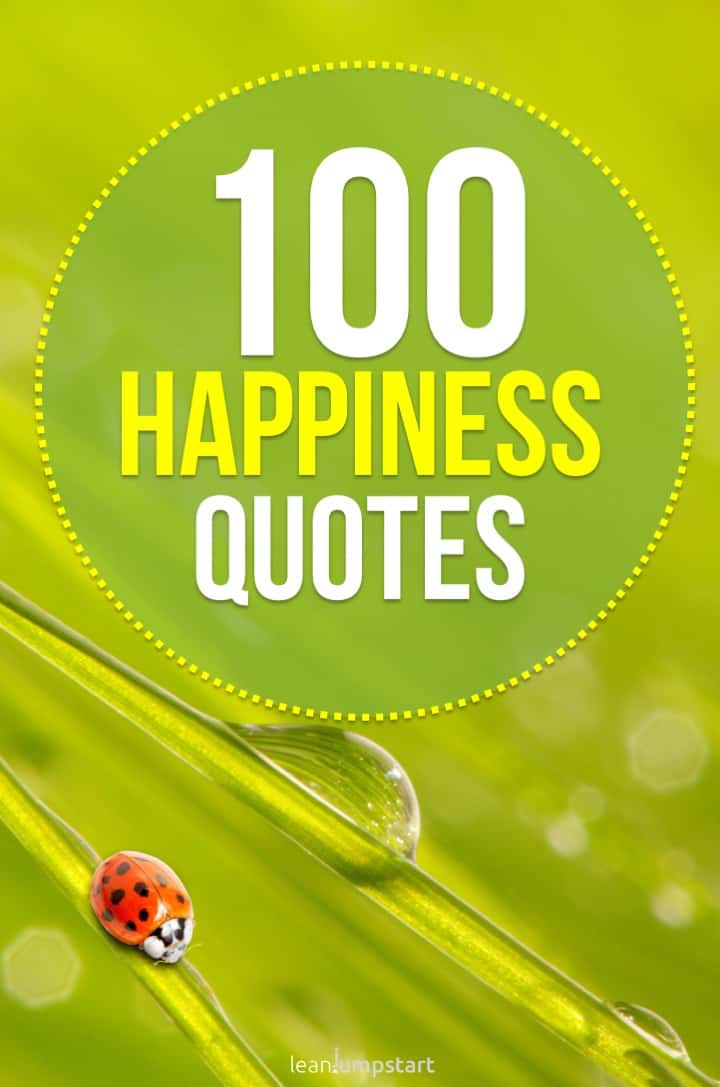 Let these words from the wise inspire you to believe that it is within you to unlock positive emotions.
Happiness vs. health (which comes first?)
For many people, authentic happiness is a valuable life goal and a huge catalyst to pursue and achieve other goals in life. In fact, positive people tend to function better, they are more productive, they are healthier and research suggests they even live longer. (1)
Happiness is both the precursor to health and the result of it. We need a lot of it to stay healthy. But health is also the foundation to experience positive emotions in life.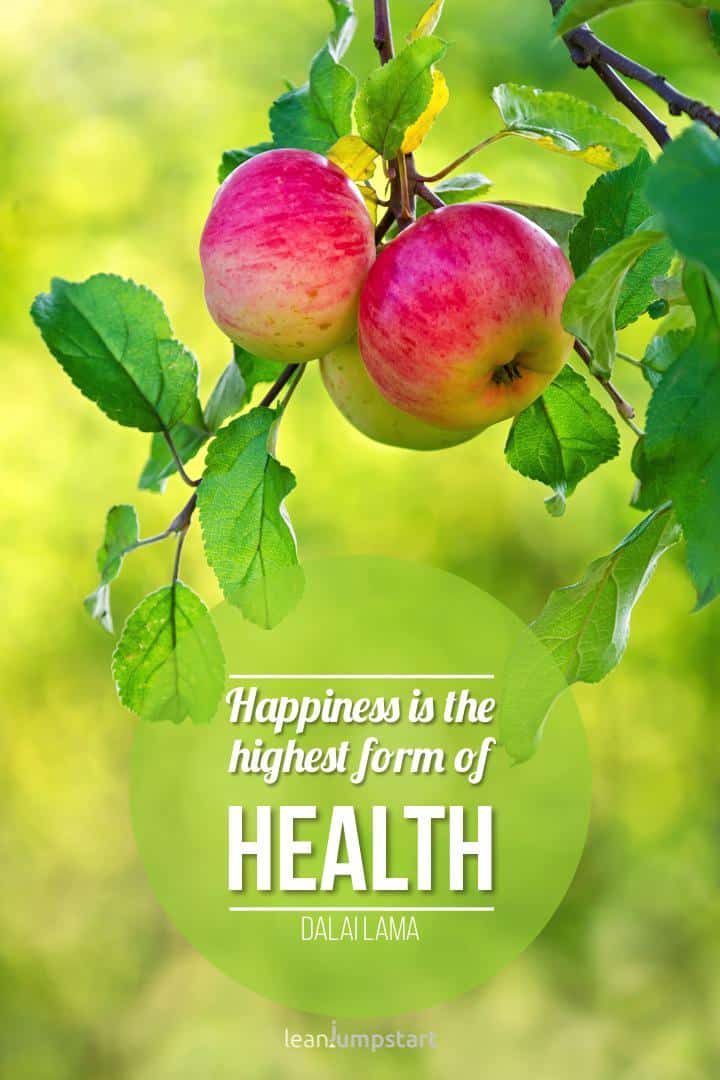 "The first wealth is health."
Ralph Waldo Emerson
"A healthy mind in a healthy body."
Juvenal
"Sanity is a small price to pay for happiness."
Marabeth Madsen
"The ingredients of health and long life, are great temperance, open air, easy labor, and little care."
Sir Philip Sidney

'Happiness gives us the energy which is the basis of health.' Henri Fredric Amiel
Click To Tweet
"I think it's more important to be fit so that you can be healthy and enjoy activities than it is to have a good body."
Rachel Blanchard
"One of the most sublime experiences we can ever have is to wake up feeling healthy after we have been sick."
Rabbi Harold Kushner
"There's no joy even in beautiful wisdom unless one has holy health."
Simonides of Ceos
"The secret of health for both mind and body is not to mourn for the past, nor to worry about the future, but to live the present moment wisely and earnestly."
Buddha
Further Reading: 150 inspirational quotes about life that will move you
---
You can work on it every day
Although being happy isn't something you can achieve indefinitely, you can still work on a happy lifestyle every day, or as Eleanor Roosevelt says:
"One of the most tragic things I know about human nature is that all of us tend to put off living. We are all dreaming of some magical rose garden over the horizon instead of enjoying the roses that are blooming outside our windows today."
Dale Carnegie
"Remember that happiness is a way of travel – not a destination."
Roy M. Goodman
"Man, unlike the animals, has never learned that the sole purpose of life is to enjoy it."
Samuel Butler
"Happiness is not a station you arrive at but a manner of traveling."
Margaret Lee Runbeck
40% is determined by your own activities
Research psychologist Dr. Sonja Lyubomirsky found that:
50% of our happiness is determined by our genes,
10% by circumstances, and
a whopping 40% by our intentional activity.
In her famous book "The How of Happiness" she argues:
"Thus, the key to happiness lies not in changing our genetics and not in changing our circumstances, but in our daily intentional activities."
Isn't it relieving to know that you can actively shape 40% of your well-being by your actions and effort? To cite Dalai Lama again: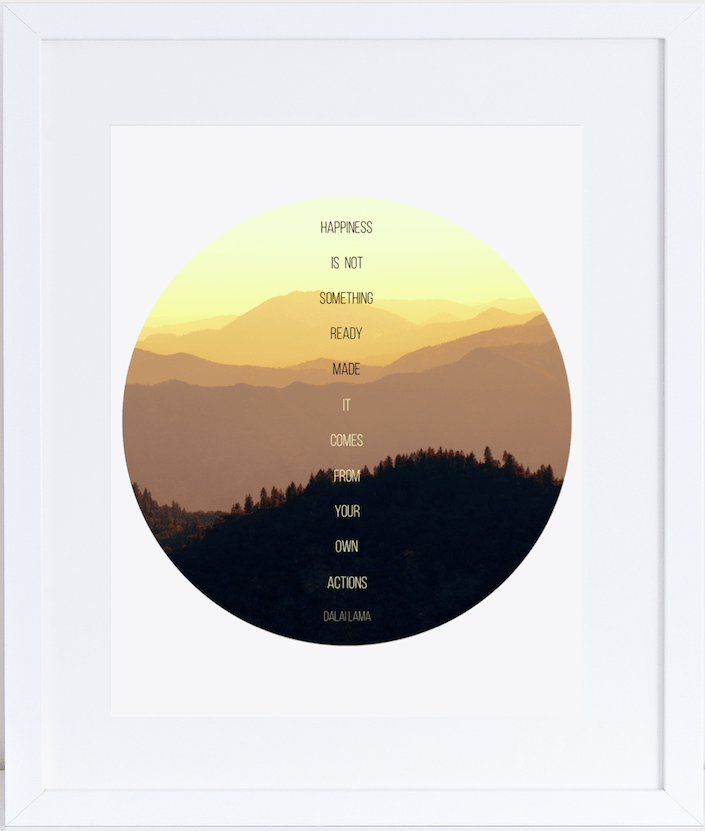 "Action may not always bring happiness, but there is no happiness without action."
Benjamin Disraeli

"Laziness may appear attractive, but work gives satisfaction."
Anne Frank
"The enjoyment of life would be instantly gone if you removed the possibility of doing something."
Chauncey Depew
"Enjoyment is not a goal, it is a feeling that accompanies the important ongoing activity."
Paul Goodman

'Happiness consists in activity. It is running steam, not a stagnant pool.' John Mason Good
Click To Tweet
"All the beautiful sentiments in the world weigh less than a single lovely action."
James Russell Lowell
"All growth depends upon activity. There is no development physically or intellectually without effort, and effort means work."
Calvin Coolidge
"Iron rusts from disuse; stagnant water loses its purity and in cold weather becomes frozen; even so, does inaction sap the vigor of the mind."
Leonardo da Vinci, The Notebooks
"Happiness is different from pleasure. Happiness has something to do with struggling and enduring and accomplishing."
George Sheehan
---
How to find it?
A promising approach is to start by focusing on things science knows happy people do every day and create your personal blueprint. In this article, I'll dig deep into the attitudes, habits and thought patterns of happy people backed by science.
Even if you think that you can't do all those things, here is the great news… Happiness and learning are very closely linked in our minds. The simple learning about everyday behaviors, life attitudes and the scientific principles that predict happiness can increase your positive emotions.
How cool is that?
Further Reading: 77 learning quotes and educational sayings
Of course, there is no recipe with a 100% success guarantee. Yet we can change certain things in our daily life and learn the most effective habits for more satisfaction, serenity and happy moments.
Let's put Benjamin Franklin's comment on the American Constitution into practice: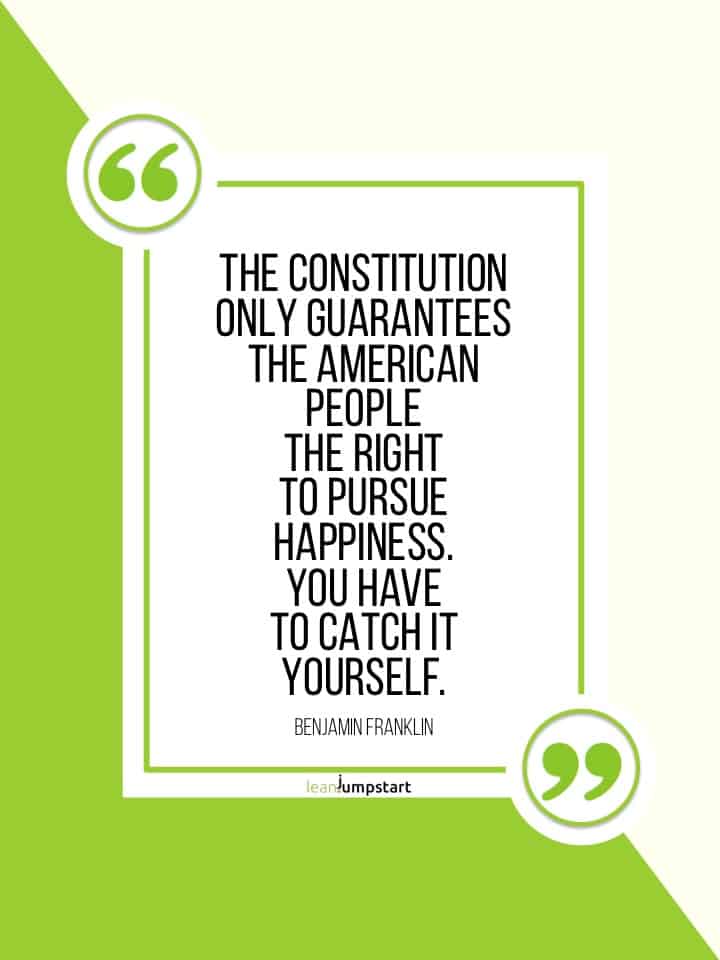 "Happiness is a choice that requires effort at times."
Aeschylus
"If you want to be happy, Be."
Leo Tolstoy

'Man is the artificer of his own happiness.' Henry David Thoreau
Click To Tweet
"Happiness depends upon ourselves."
Aristotle
"When one door of happiness closes, another one opens, but often we look so long at the closed door that we do not see the one that has been opened to us."
Helen Keller
Happiness Video
Before we look in detail what happy people do and have in common you might want to watch my inspirational video. It features a collection of happiness quotes by famous authors that will brighten up your day. As background music, I've chosen one of my favorite Edvard Grieg's works – his "Morning Mood".
6 things happy people do every day (backed by science)
Dependent on the group of interest, many theories are discussed controversially. As a result, I've concentrated my findings on only 6 aspects. I've chosen those actions where research into the nature of human happiness agrees on every level.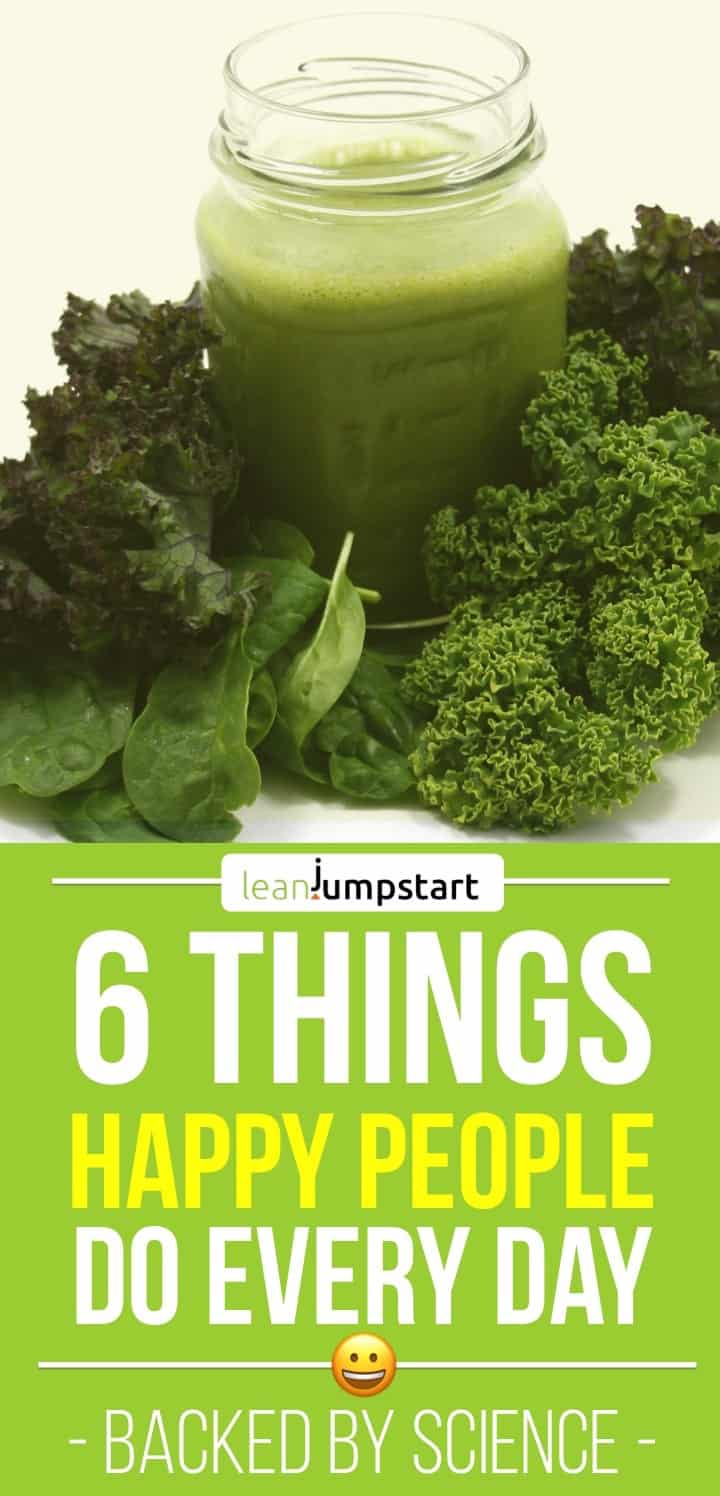 1. Nurture exceptional relationships
Happy people cultivate friendships and relationships and there is a good reason for doing so.
Known as "Dr. Happiness", Ed Diener studied some of the happiest people and found without exception, that all of them have close, supportive families or friends. Some studies go so far as to call good social relationships a "necessary condition for a happy life!".
A strong network of family, friends and other persons that are really important to you are the keys to authentic happiness and satisfaction in your daily life. Close social boundaries like a good talk to your best friend (especially if it's a happy friend) are natural mood boosters.
Most noteworthy, it's not important to have many friends on Facebook or on other social networks. Much more crucial is the quality of the few close relationships you have with the 3-4 most important people in your life.
What is a quality relationship?
A supportive relationship, like e.g. a marriage, is among life's greatest joys. According to A.M. Greeley in his book "Faithful attraction" 3 out of 4 people say that their spouse is their best friend.
A quality relationship is characterized by:
mutual support and understanding,
precious moments or fun shared together,
giving and taking,
trust and backing up.
Chatter, meaningless conversations and small talk on the other hand breed unfulfilling relationships. Try asking real questions and give real, unscripted answers.
Therefore, nurturing the relationships you have with the most important people in your life is the most fundamental of all love and happiness principles.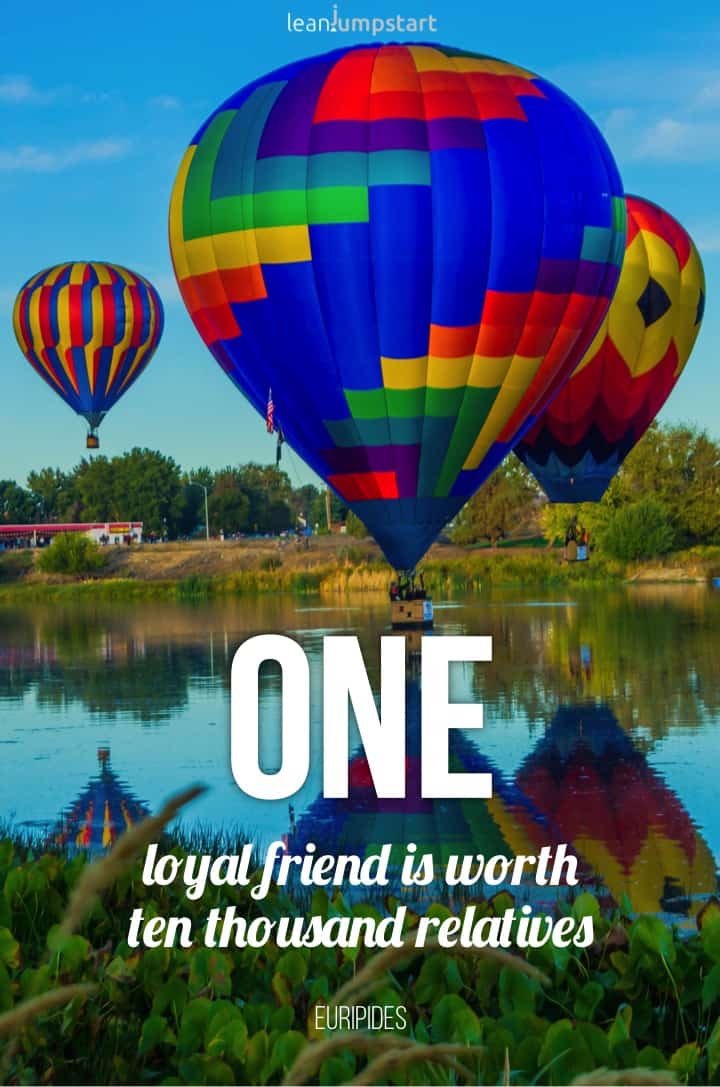 "Friendship improves happiness and reduces misery, by doubling our joys and dividing our grief."
Joseph Addison
"A good life is a series of joyful meetings and joyful moments."
Francis Bacon
"Friendship is one of the sweetest joys of life. Many might have failed beneath the bitterness of their trial had they not found a friend."
Charles Spurgeon
"And in the sweetness of friendship let there be laughter and the sharing of pleasures. For in the dew of little things the heart finds its morning and is refreshed."
Kahlil Gibran, The Prophet
Further Reading: 130 true friendship quotes and sayings not only for best friends
"This is the miracle that happens every time to those who really love; the more they give, the more they possess.
Rainer Marie Rilke
"Only solitary men know the full joys of friendship. Others have their family; but to a solitary and an exile his friends are everything."
Warren Gamaliel Harding

'Thousands of candles can be lighted from a single candle, and the life of the candle will not be shortened. Happiness never decreases by being shared. ' Buddha
Click To Tweet
"Without relationships, no matter how much wealth, fame, power, prestige and seeming success by the standards and opinions of the world one has, happiness will constantly elude him."
Sidney Madwed
"Caring about others, running the risk of feeling, and leaving an impact on people, brings happiness."
Rabbi Harold Kushner
"Love doesn't make the world go round. Love is what makes the ride worthwhile."
Franklin P. Jones
Further Reading: 78 cute love quotes for her and him
---
2. Express gratitude
Happy people work on a positive mindset. They stay grateful for those little things that happen each and every day and don't take them for granted.
When was the last time that you were really grateful for something? Family, friends, love, health, job or a hobby that enriches your life might come easily into your mind.
Don't forget about routine things. Most of us experience so many little things daily we can be grateful for. Examples are a good night's sleep, a healthy meal spent with your loved ones, a roof over your head, sunset through the clouds, etc.
If you are mindful and sharpen your awareness for your blessings, you will automatically recognize more of it over time, and the magic happens…Naomi Williams puts it in a nutshell with her inspirational quote: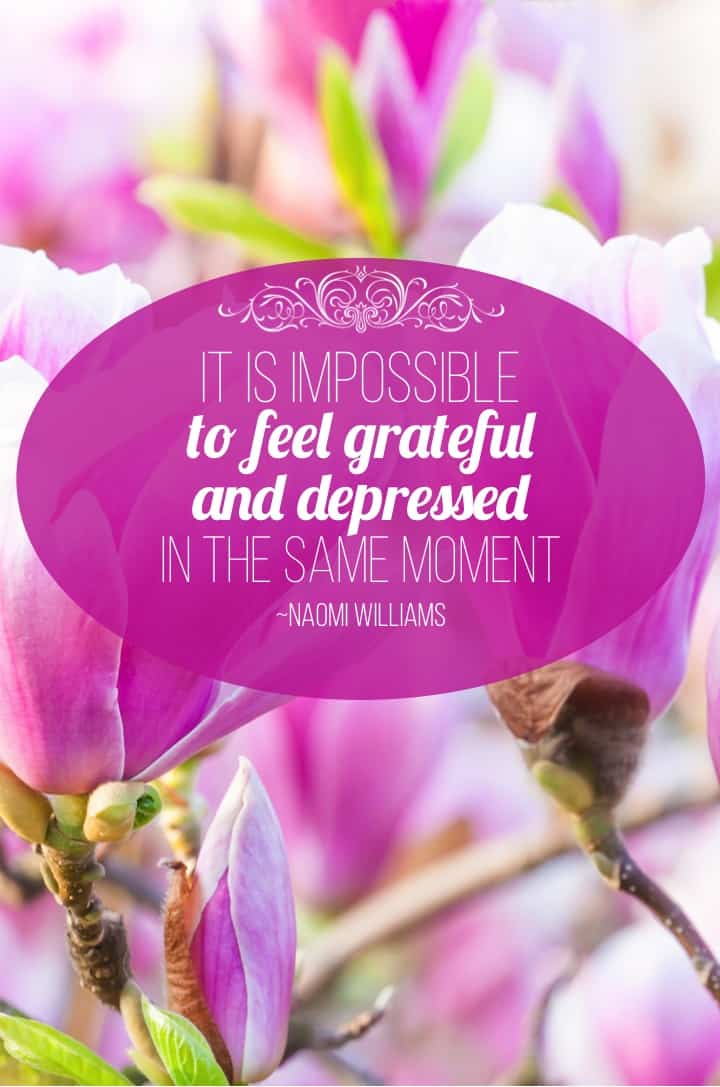 "Gratitude is not only the greatest of virtues but the parent of all the others."
Marcus Tullius Cicero
"Let us be grateful to people who make us happy, they are the charming gardeners who make our souls blossom."
Marcel Proust
"I don't have to chase extraordinary moments to find happiness –it's right in front of me if I'm paying attention and practicing gratitude."
Brene Brown
"Sometimes we should express our gratitude for the small and simple things like the scent of the rain, the taste of your favorite food, or the sound of a loved one's voice."
Joseph B. Wirthlin
"Often people ask how I manage to be happy despite having no arms and no legs. The quick answer is that I have a choice. I can be angry about not having limbs, or I can be thankful that I have a purpose. I chose gratitude."
Nick Vujicic
'Social scientists have found that the fastest way to feel happiness is to practice gratitude.' Chip Conley
Click To Tweet
"We enjoy warmth because we have been cold. We appreciate light because we have been in darkness. By the same token, we can experience joy because we have known sadness."
David Weatherford
"The happiness of your life depends upon the quality of your thoughts, therefore guard accordingly and take care that you entertain no notions unsuitable to virtue and reasonable nature."
Marcus Aurelius
"Happiness cannot be traveled to, owned, earned, worn or consumed. Happiness is the spiritual experience of living every minute with love, grace, and gratitude."
Denis Waitley
"Gratitude unlocks the fullness of life. It turns what we have into enough, and more. It turns denial into acceptance, chaos to order, confusion to clarity. It can turn a meal into a feast, a house into a home, a stranger into a friend. Gratitude makes sense of our past, brings peace for today, and creates a vision for tomorrow."
Melody Beattie
Further Reading: 85 best gratitude quotes and thankful sayings!
Numerous studies show that it is beneficial to focus on positive things in life and to consciously generate gratitude thoughts and feelings. In other words, our thoughts influence our emotions. (2)
Robert Emmons (2003) from the University of California and Michael McCullough from the University of Miami showed in a study, the major benefits of counting blessings. This effective habit increases not only your well-being and optimism but also facilitates coping with stress and adversity. For that matter, it's already enough to write down 5 things you are grateful for each week. (3)
---
3. Make physical exercise a weekly or daily habit
Another thing most happy people have in common is that they believe and reap the health benefits of physical exercise.
Any discussion about happiness and unhappiness revolves a lot around the brain chemicals Serotonin, Dopamine, Norepinephrin, and Endorphin. All those chemicals are necessary for feelings of pleasure. The things that are best in improving your brain chemistry involve physical activity, which is backed by a multitude of studies (4).
One of the most influential medical reviews of its kind in the world is the Cochrane Review. A meta-analysis of 39 studies found that exercise led to large positive effects in mood elevation when compared to either controls or no treatment. (5)
Moderate intensity activity and aerobic training are probably one of the best releases of dopamine, especially if you do it in novel ways. In addition, regular exercise can help to level out your body's stress hormones, such as adrenaline.
Are you exercising regularly?
If yes, then you know the mood-boosting effect and I don't need to convince you. Keep on moving!
However, if you are athletically challenged, I recommend taking this strategy to heart. In case you are a "couch potato", I have good news for you.
A short session of a maximum of 20 minutes is enough to reap positive health benefits. Gretchen Reynolds has described this effect in her book "First 20 Minutes".
And the best thing about it is that even short, intense training sessions of 1-2 times per week can enormously increase your contentment and well-being.
One week has 168 hours, now it's up to you. Do you think you could invest 1 hour per week to improve the quality of the remaining 167 hours of the week? Why not start right now with a brisk 20-minute walk around the neighborhood?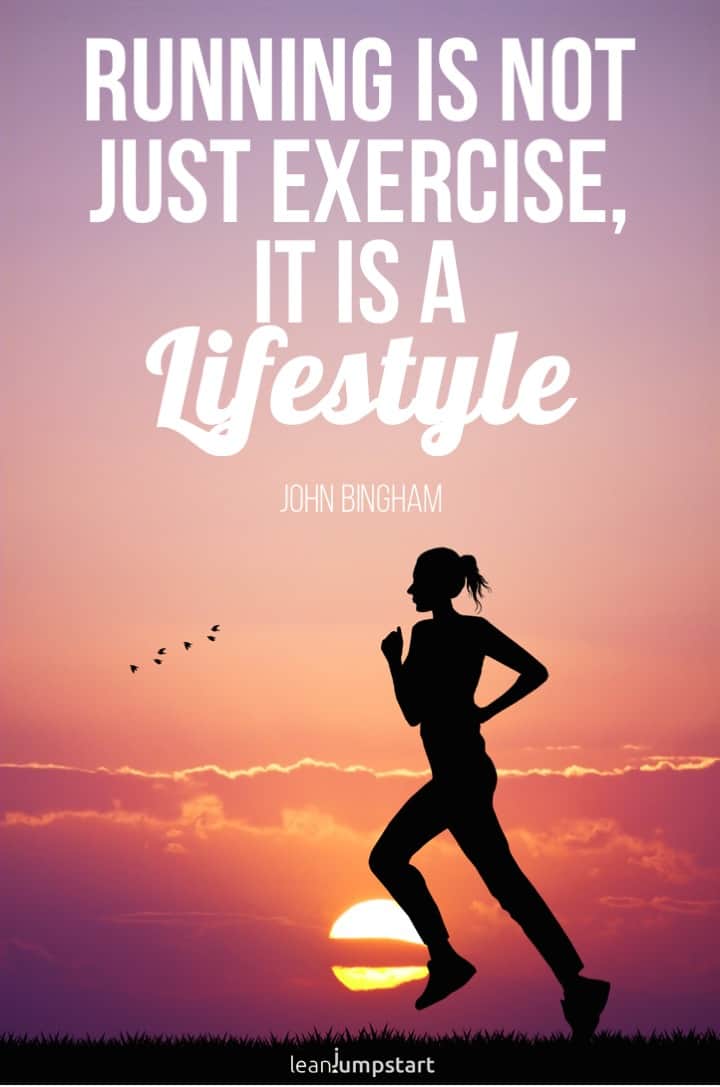 "The reason I exercise is for the quality of life I enjoy."
Kenneth H. Cooper
"All truly great thoughts are conceived by walking."
Friedrich Nietzsche
"The sovereign invigorator of the body is exercise, and of all the exercises walking is the best."
Thomas Jefferson
"Movement is a medicine for creating change in a person's physical, emotional, and mental states."
Carol Welch
"Nothing lifts me out of a bad mood better than a hard work out on my treadmill. It never fails. Exercise is nothing short of a miracle."
Cher
"A vigorous five-mile walk will do more good for an unhappy but otherwise healthy adult than all the medicine and psychology in the world."
Paul Dudley White
---
4. Increase flow experiences
Happy people know how to get into the "Flow" and they make activities that engage them fully, an important part of their life.
A pioneer of the "Flow" Theory is the psychologist Mihaly Csikszentmihalyi. For decades he explored people, who were doing something demanding for no good reason, (no status, no money) but just because they liked to do it. What motivated these people were not something that came from outside, but it came from the activity itself (intrinsic motivation).
His numerous publications and the famous book "Flow – The psychology of optimal experience" have had a strong influence on positive psychology as a science.
He describes "Flow" as a state in which we are totally immersed in and concentrating on what we are doing. It is a synergy of different aspects of consciousness, where we wish it could go forever and don't realize how time goes by. We are deeply involved in a joyful activity that is challenging, but well suited to our skills.
It can happen almost everywhere
Flow can happen almost anywhere, during our personal time, with our family, it can even happen with our job. Many types of activities can produce the flow experience, i.e., playing an instrument, sports, painting, gardening or teaching.
People have the feeling of control and nothing else matters. They forget their problems, they forget about themselves so that the kind of EGO that we are aware of in everyday life disappears.
The research is clear. People who are experiencing flow on a regular basis are happier than those who aren't.
In conclusion, do more of what gets you in the flow. By the way, to feel happy you don't necessarily have to be cheerful. The high spirits that you are experiencing with the flow is a deep, inner sent feeling. It is long-term happiness that comes with satisfaction with your own life or life in general.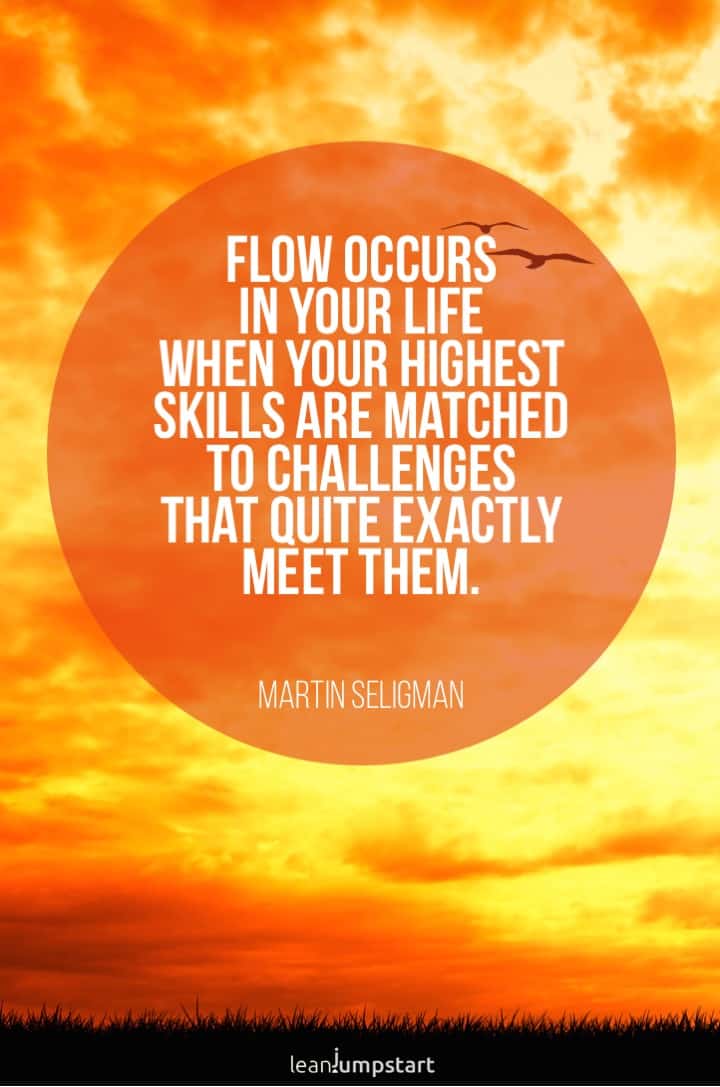 "The ancient Greek definition of happiness was the full use of your powers along lines of excellence."
JohnF. Kennedy
"There is no greater joy than of feeling oneself a creator. The triumph of life is expressed by creation."
Henri Bergson
"To want to be what one can be is purpose in life."
Cynthia Ozick
"The time you enjoy wasting is not wasted time."
Bertrand Russell
'To find out what one is fitted to do, and to secure an opportunity to do it, is the key to happiness.' John Dewey
Click To Tweet
"I define joy as a sustained sense of well-being and internal peace – a connection to what matters."
Oprah Winfrey
"To find something you can enjoy is far better than finding something you can possess."
Glenn Holm
"Real joy comes not from ease or riches or from the praise of men, but from doing something worthwhile."
Sir Wilfred Grenfell
Further reading: 101+ inspirational picture quotes and cute motivational images
---
5. Get enough sleep is crucial
Happy people make a good night's sleep priority because it helps them feel great.
It's obvious, I know, but I still can't say enough about the importance of sleep to improve your well-being, self-control, and focus. I wrote about how to get sleep in the context of effective weight control some years ago. But getting enough sleep is also an important factor for your peace of mind.
A survey of 2,000 people by mattress company Amerisleep found that "perfectly happy" people get 7.1 hours of sleep per night. This is another study that supports the often recommended 7-8 hours of sleep duration. (6)
Of course, there is also a ton of research supporting the pure health benefits of sufficient sleep. In the following, I'll point out just three of them.
3 health benefits of sleep
Do you know on the days when you feel lousy or react aggressively on almost everything, there is a reason? The cause for this is often bad sleep or sleep deprivation. The brain part that is processing positive emotions suffers more from sleep deprivation than the part for negative emotions. In consequence, we are more vulnerable to bad news and negative thoughts after a sleepless night.
Furthermore sleep deprivation increases stress hormone levels on its own, even without a stressor present. On the other hand, if you are going to bed when you are stressed, a good night's sleep is a great stress reliever. You wake up relaxed, clear-headed and your brain is ready for new adventures. The reason: During the night, your brain processes what it has experienced and learned across the day preparing you perfectly for the new day to come.
With a good night's rest, we also wake up healthier. While we sleep, our body and brain are in a stand-by-modus. We are not conscious and our muscles barely move. Our body uses the remaining energy for other things like the nightly maintenance of our immune system. Our body literally recharges itself while we are sleeping.
Perhaps you remember times when you went to bed a bit groggy only to wake up healthy again the next morning. Isn't that fantastic?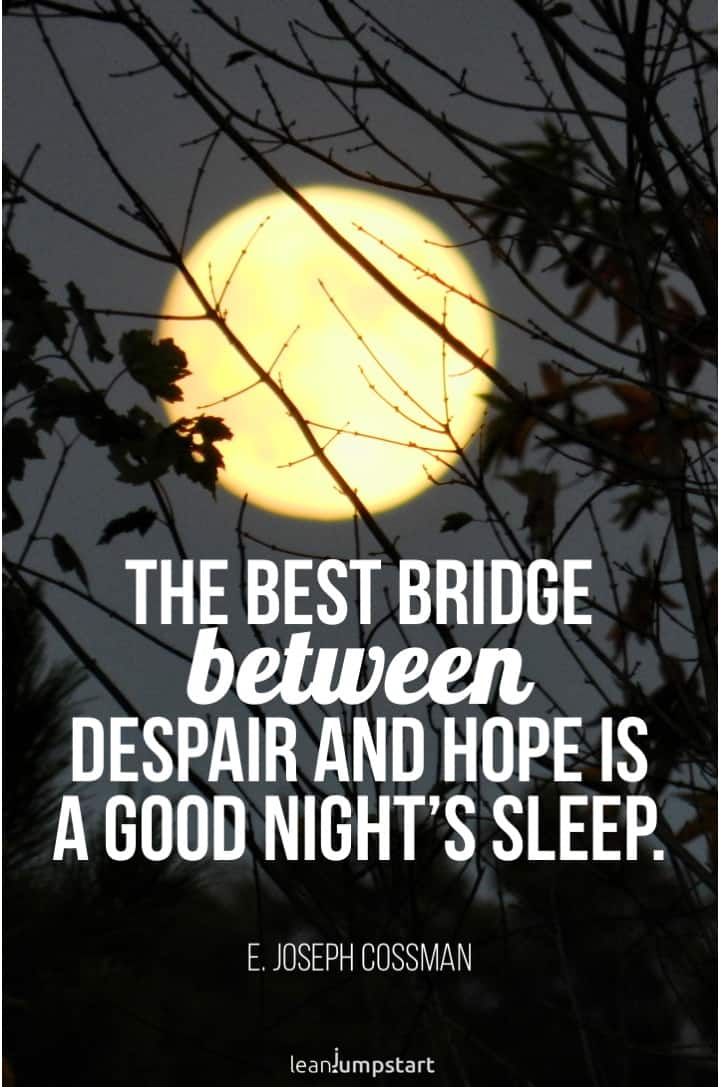 "There is more refreshment and stimulation in a nap, even of the briefest, than in all the alcohol ever distilled."
Edward Lucas
"Sleep is the golden chain that ties health and our bodies together."
Thomas Dekker
Men have conceived a twofold use of sleep; it is a refreshing of the body in this life, and preparing of the soul for the next."
John Donne
"Sleep is the best meditation."
Dalai Lama
"A good laugh and a long sleep are the best cures in the doctor's book."
Irish Proverb
The body needs its rest, and sleep is extremely important in any health regimen. There should be three main things: eating, exercise, and sleep. All three together in the right balance make for a truly healthy lifestyle. Rohit Shetty
Click To Tweet
I firmly believe that sleep and recovery are critical aspects of an effective and holistic training program.
Tom Brady

"It is a common experience that a problem difficult at night is resolved in the morning after the committee of sleep has worked on it."
John Steinbeck
I eat right, I sleep, I work out, I'm happy. I have a beautiful family, nice friends. I choose the good things. I choose the happy, healthy things. I don't choose the bad, unhealthy, unhappy things.
Sharon Stone
Further Reading: 72 good night and sleep quotes for a healthy dose of rest
---
6. Eat more fruits and vegetables
Scientific evidence suggests that happy people eat more fruits and vegetables.
We all know the proverb "an apple a day keeps the doctor away". And also none would deny that fruits and vegetables are an important part of a healthy diet. But, can eating fruits and vegetables really also improve our moods?
Studies (7) (8) (9) show that the more fruits and vegetables you eat, the happier you will be. A recent study published in the American Journal of Public Health, found that participants who increased their fruit and vegetable consumption to eight servings per day from almost no fruits and veggies previously, experienced a rise in happiness equivalent to that of finding a new job.
While science doesn't know yet how fruits and vegetables make you happier, it could be linked to the nutrients they contain like B vitamins and Serotonin production.
An effective way to lift especially your vegetable consumption is to drink green smoothies and eat a raw vegetable salad on a daily basis.
"You feel better when you're eating food that retains nutritional value."
Amber Heard
"Juices of fruits and vegetables are pure gifts from Mother Nature and the most natural way to heal your body and make yourself whole again."
Farnoosh Brock
"I mostly eat plant-based, so give me an avocado or something, even late at night, and I'll be happy."
Nikki Reed
"The typical Western diet is the number-one cause of premature death and the number-one cause of disability. In other words, a long and healthy life is largely a matter of choice."
Michael Greger
'Eating a high-nutrient diet actually makes you more satisfied with less food, and actually gives the ability to enjoy food more without overeating.' Joel Fuhrman
Click To Tweet
"Healthy eating is a way of life, so it's important to establish routines that are simple, realistically, and ultimately livable."
Arthur Agatston
It's about making small changes at first and adding foods to your diet before you take any away; start with one extra vegetable or fruit at every meal, and hey, presto, that's 21 portions a week.
Ella Woodward
In my 52 Chef Habits Ecourse, you can learn how to create sustainable clean eating habits to boost your wellbeing without investing hours in your kitchen. Most of my easy clean eating recipes in the Ecourse are largely based on plant foods.
To see what I'm talking about, check out the 52 Chef Habits Course!
---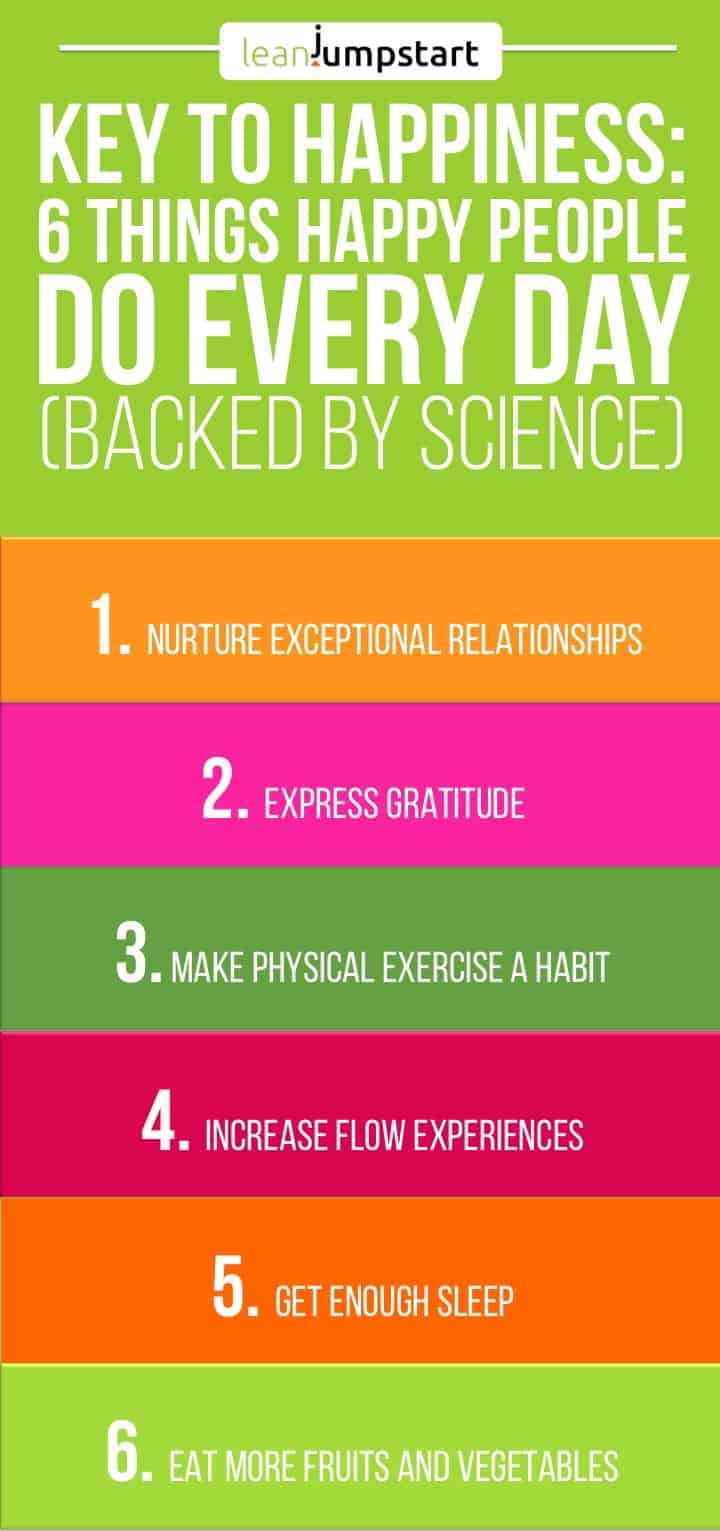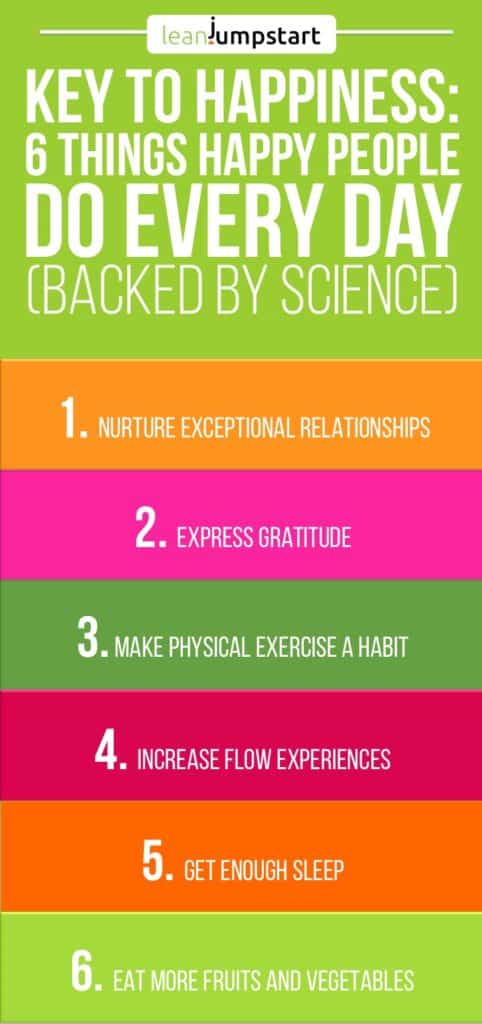 How are you feeling now?
For me, researching in the field of positive psychology and creating this blog post clearly improved my mood:) I hope that reading this article will boost your positive emotions in this present moment too.
Cultivating good habits that make you happy will not only improve your life — it may help extend it too. What are you waiting for? Start prioritizing your inner bliss now!
Now it's your turn
What are the most inspirational quotes you have come across here or elsewhere and why? Share it with us in the comment section!