An easy way to increase your fiber intake throughout the day is to opt for high fiber snacks. I've put together for you a list of my top 11 clean eating snacks that are super yummy, rich in fiber and still keep you in shape (provided, they eaten in moderation).

Did you know that organisms living in the gut are changing the expression of our DNA code from moment to moment? In fact we are eating for a 100 trillions bacteria. In that context fiber rich foods not only give your digestion regularity, but also feed and power your gut microbes.
How to breed healthy gut microbes with high fiber snacks
The good news is that the more high fiber snacks based on whole foods you eat the more healthy microbes your gut creates. This motivates your taste buds to prefer more healthy snacks in future. On the other hand the more often you grab for e.g. sugary snacks the more "sugar digesting" gut microbes you produce, resulting in a craving and preference for sugary snacks.
The bottom line: You and your gut microbes really are what you eat!
I'll start the fiber snacks list with plain foods, that don't need any recipe. At the end of the list (Top 7-11) I'll also add some high fiber recipes for those of you who love to experiment with energy bites and fiber bars.
1. Pumpkin Seeds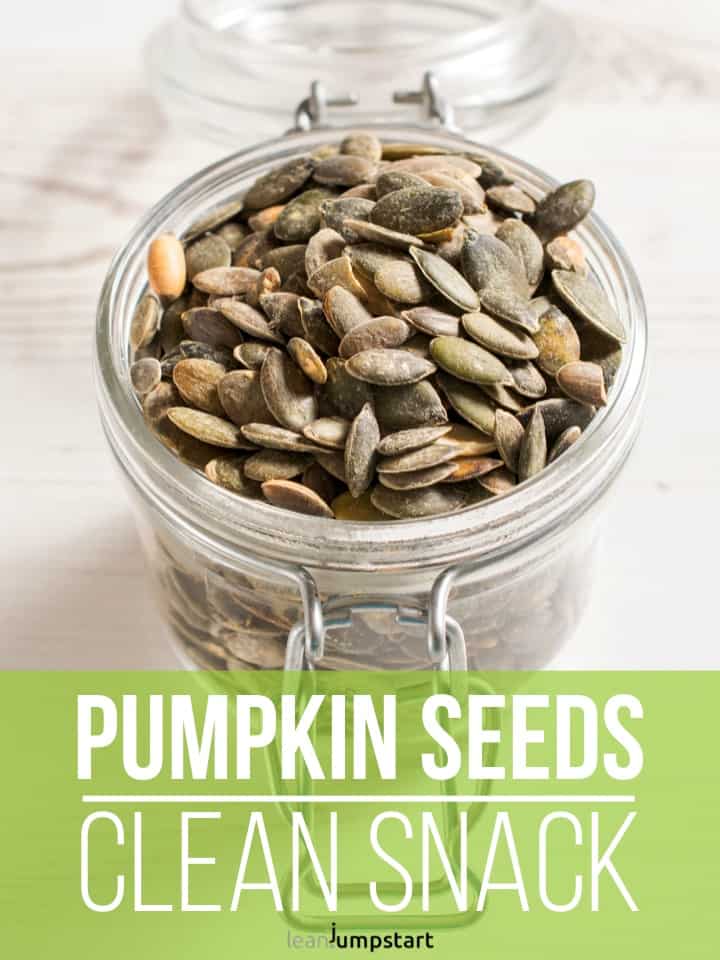 If you don't store pumpkin seeds at home yet, then you are missing a huge and simple opportunity for snacking fiber rich foods. With 18.4 grams of fiber per 100 grams of seeds, pumpkin seeds are real fiber powerhouses.
On top of that they are super flexible. I bake them in my whole wheat bread, add them to my muesli, sprinkle them over salads or snack a tablespoon of pumpkin seeds in between when our nut stock is depleted.
2. Popcorn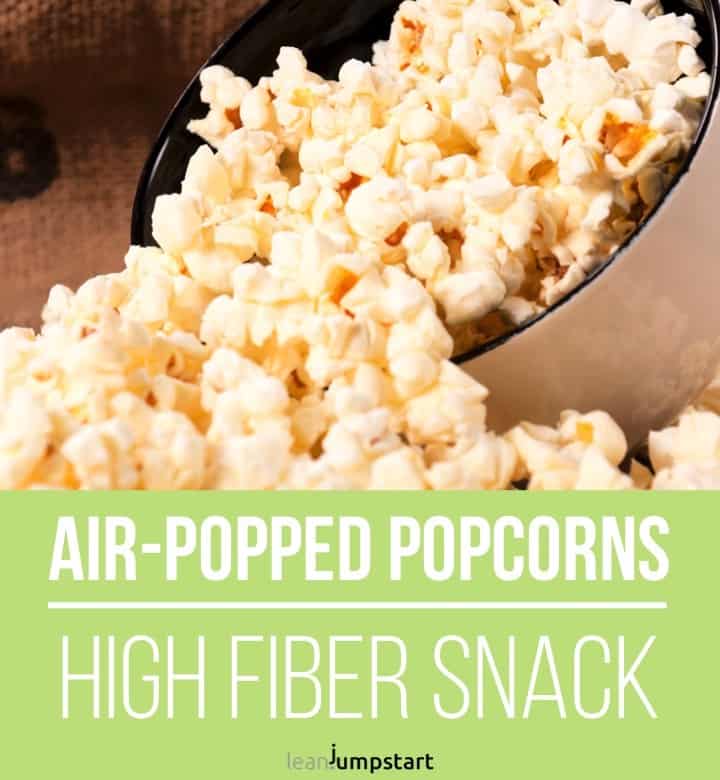 Air-popped, unsalted popcorn is another great high fiber snack idea. Can you imagine that 100 grams of air-popped popcorns contain a whopping 15,4 grams of fiber? For a healthy, wholegrain snack it's important to stick to unsalted, air-popped popcorn that is ideally organic and also non-GMO.
3. Almonds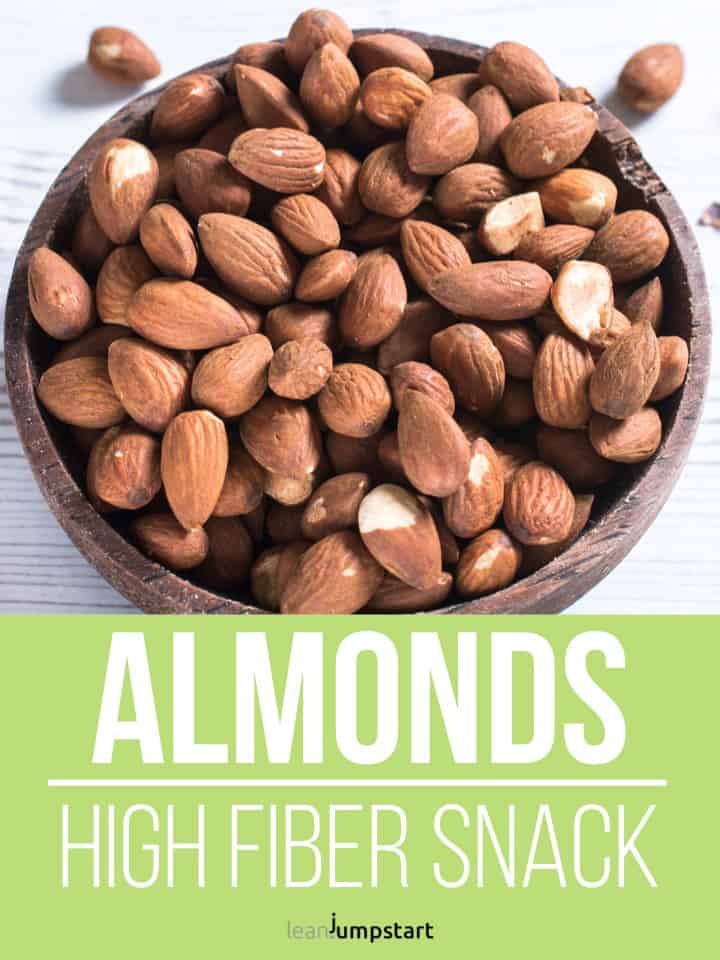 Most of you know nuts as fiber and protein rich snacks. A maximum of fiber you get when you opt for almonds – with 12.5 grams per 100 grams of nuts. It is no coincidence that I have always a snack box of almonds in my handbag.
4. Passion fruits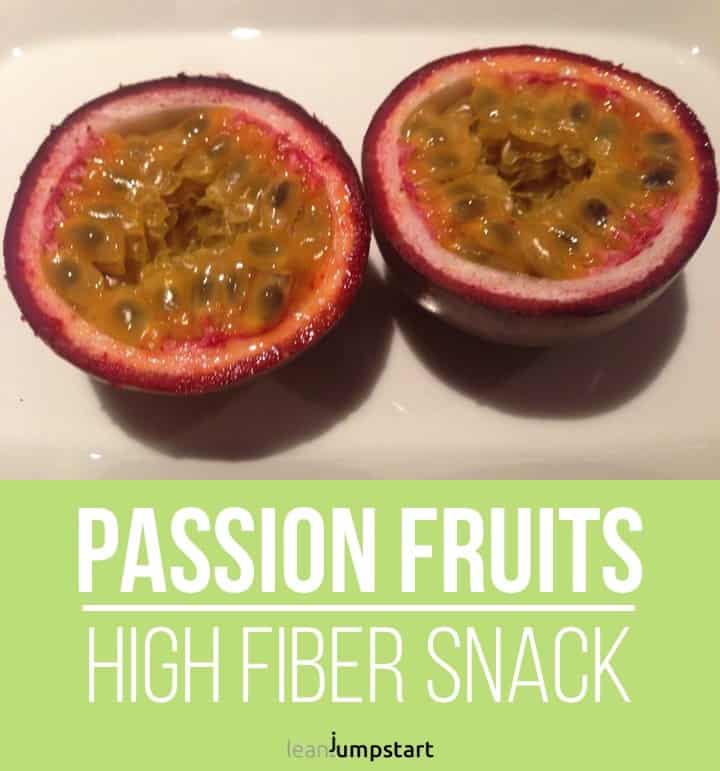 An easy way to increase your fiber intake is to spoon some passion fruits (maracuja) from time to time. For many years I was neglecting the at least from the outside "ugly" passion fruits offered at Aldi.
Things changed when I recently researched and learned that passion fruits are the number 1 fiber rich fruits, beating even dried figs or prunes with the highest dietary fiber content of around 10%. Let alone all other nutrients. Nowadays I spoon these exotic fruits frequently in the morning if I can get them at a reasonable price.
5. Dried Figs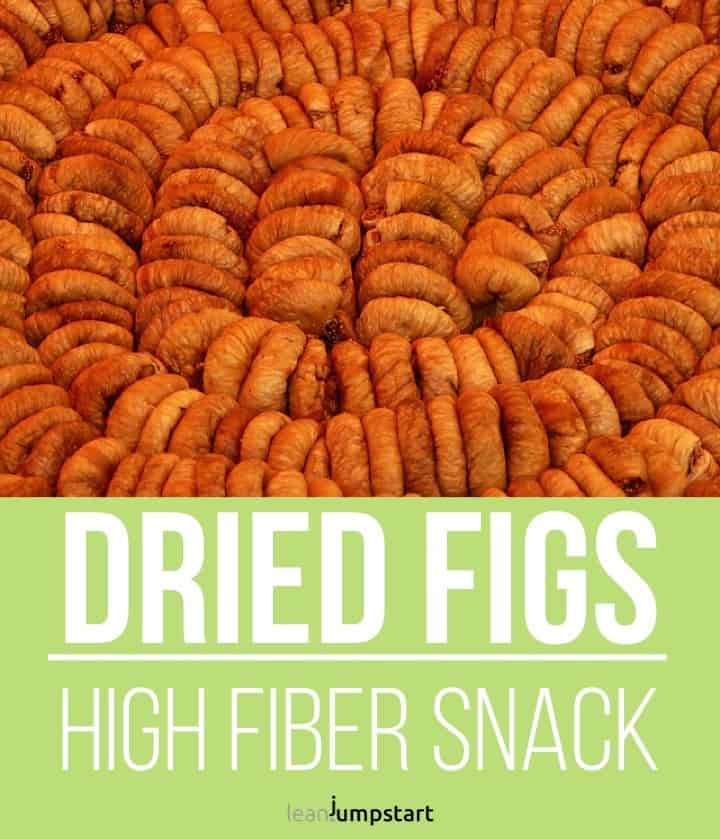 Not only in sports, dried figs are welcome as healthy and energy rich high fiber snacks. They are easy to cut and also delicious ingredients when baking cakes or bread, or when cooking lentil dishes. Dried figs can also be processed into chutneys or energy balls.
On top of that figs contain little acidity and are a blessing for the digestive system. Their numerous small seeds provide the gut with many healthy dietary fibers. That' s why figs can also be used against constipation. In that case simply cover some dried fruits with water in the evening, leave them to stand overnight and consume them sober in the morning together with the soaking water.
6. Avocados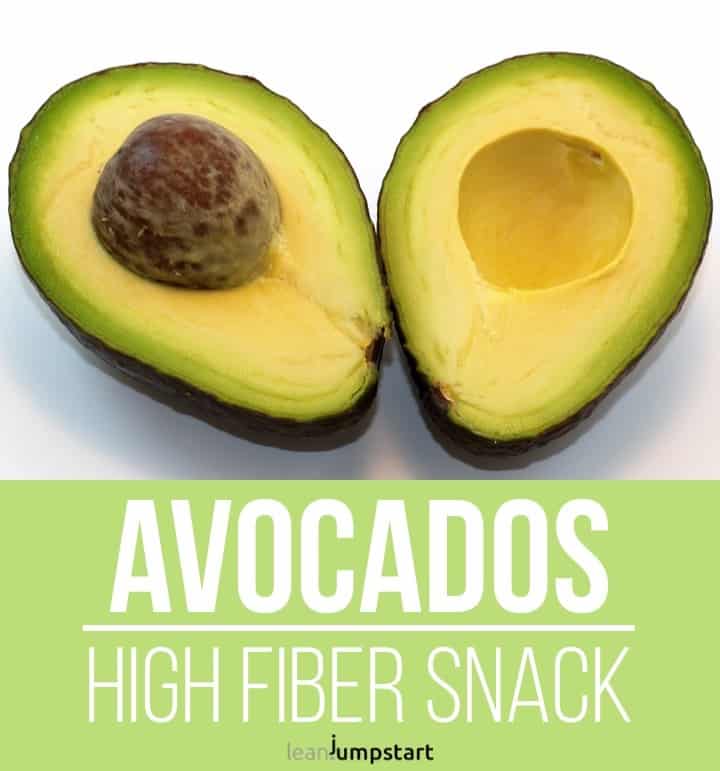 Even though avocado does not taste like it would contain a lot of dietary fiber, it is a very tasty source of these precious ingredients with 6.7 grams per 100 grams of avocado. The fiber along with the good fats contained in it are the reason we are so full after eating an avocado, and we do not get hungry again so quickly.
For a simple and plain snack just split and spit the avocado and sprinkle some pepper and salt on it. Before you start to spoon the nutrient dense fruit, make sure to offer the other half to your loved one:)
7. Fiber rich energy balls with prunes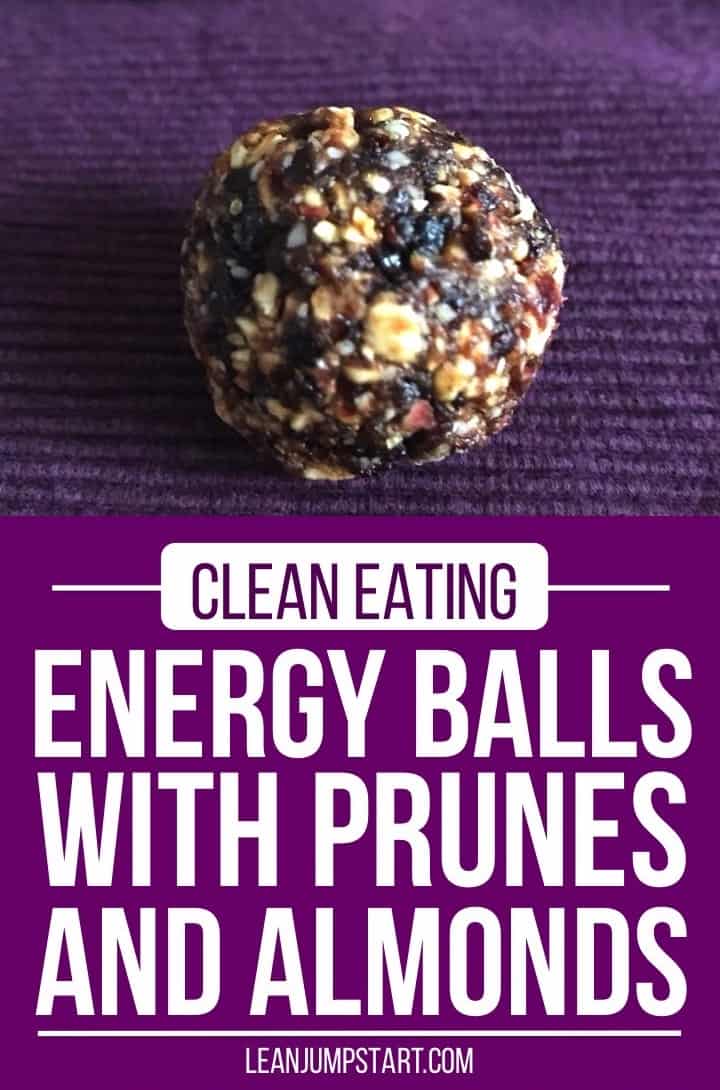 As you can imagine I'm always on the hunt for healthy, high fiber snacks. Energy balls are a great and filling snack idea for weight management. My very first energy balls I made of prunes, dried apples and almonds – all ingredients are ranking high regarding fiber content.
They are also a perfect whole food snack for a long vacation or business trip. Frankly spoken, my daughter and I, we love them – my hubby however is not too fond of them… If you still want to try them, click through to the recipe: energy balls recipe with prunes!
8. Peanut butter protein balls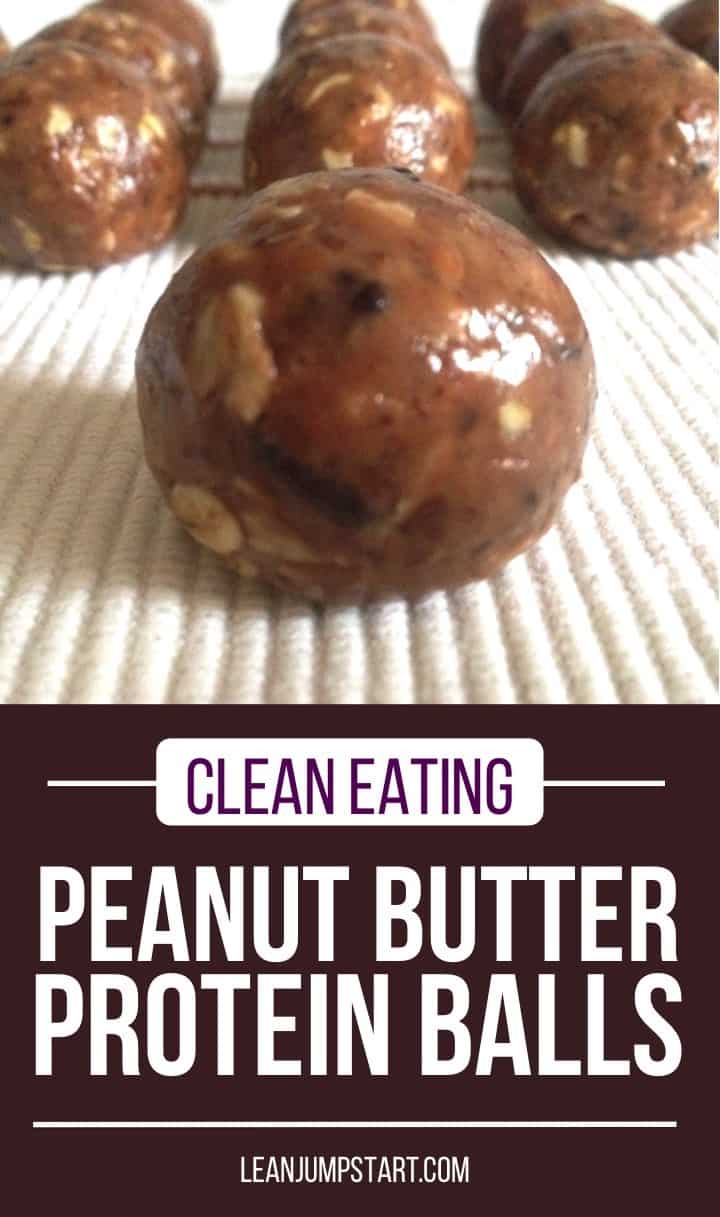 As mentioned above, my first energy balls try with prunes was not my hubby's taste but with these peanut butter balls he can't get enough. With clean peanut butter, dark chocolate, flax seeds, rolled oats (both fiber rich) and a bit of honey they are much healthier than his beloved "Snickers" and yet they come close to their taste and crunchiness
We graze these high fiber snacks straight from the freezer. But hey, if you are watching your weight please don't go overboard. Click here for the peanut butter protein balls recipe.
9. High fiber drinks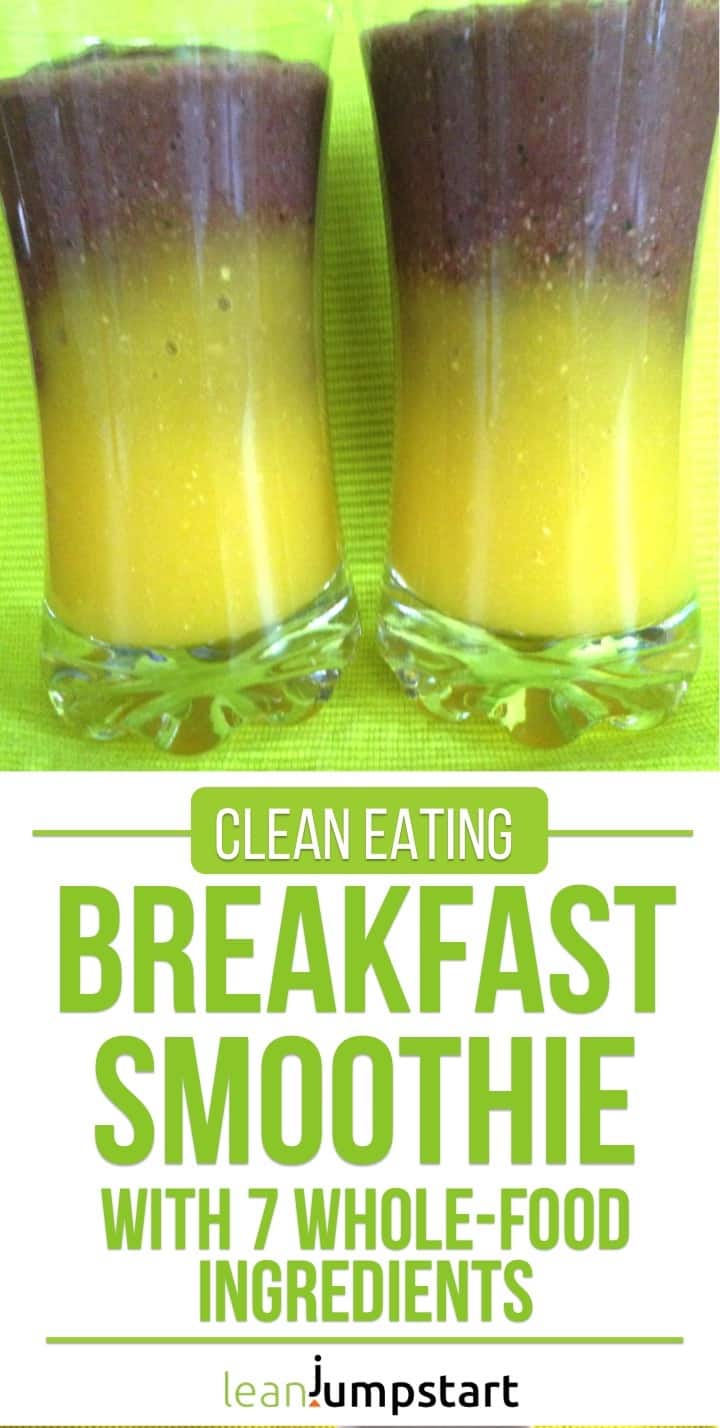 Creating high fiber drinks is super easy by adding fiber rich flax seeds to any smoothie or 100% fruit juice you prefer. Chia seeds work too, but make sure to drink your smoothie immediately, once chia starts to soak the mixture will get too thick to drink.
If you need to replenish a lot of energy I highly recommend my breakfast smoothie with 7 whole foods ingredients. It can easily replace a muesli and keeps you full for many hours.
10. High fiber clean eating cookies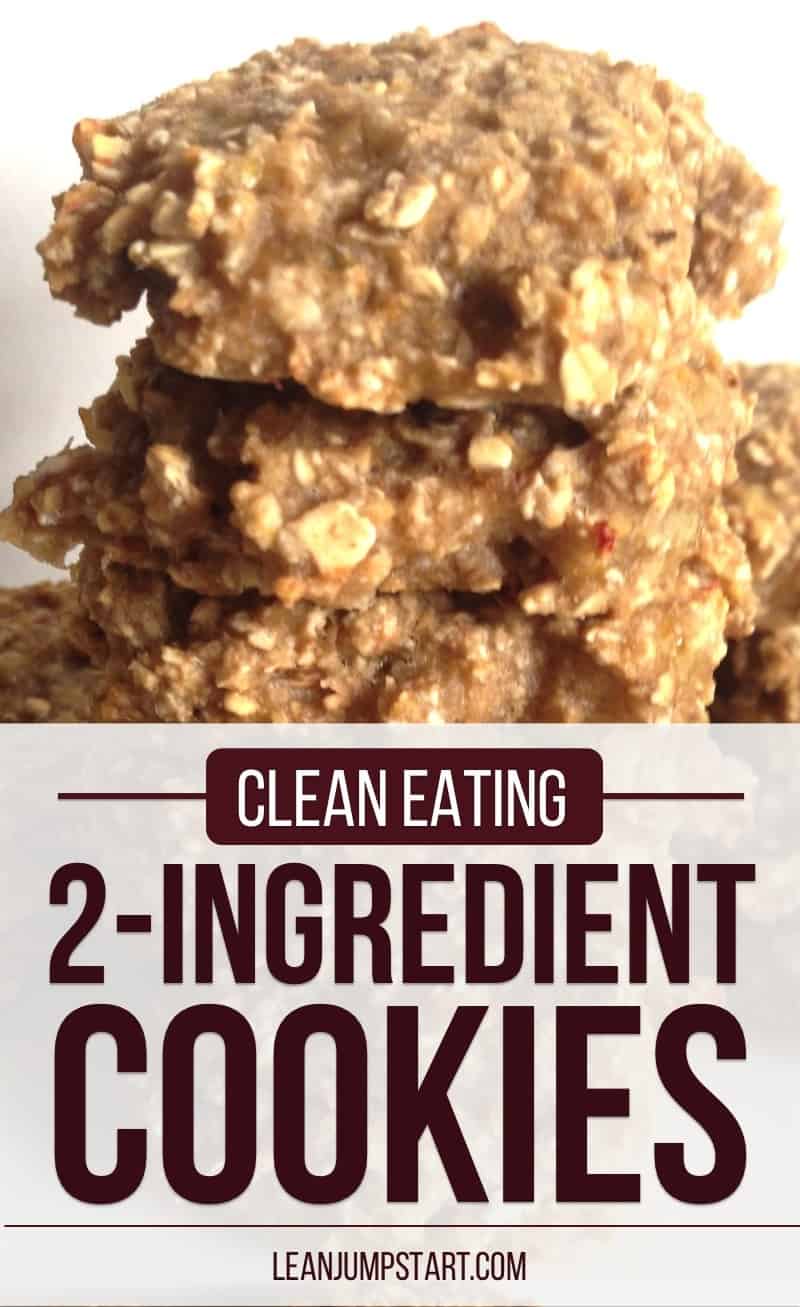 These whole grain goodies are better than they look like, especially if you love chewy cookies. And the best, they consist of just 2 ingredients: Bananas and fiber rich oats! Click here for the easy instructions: clean eating cookies
11. Raw chocolate raspberry bites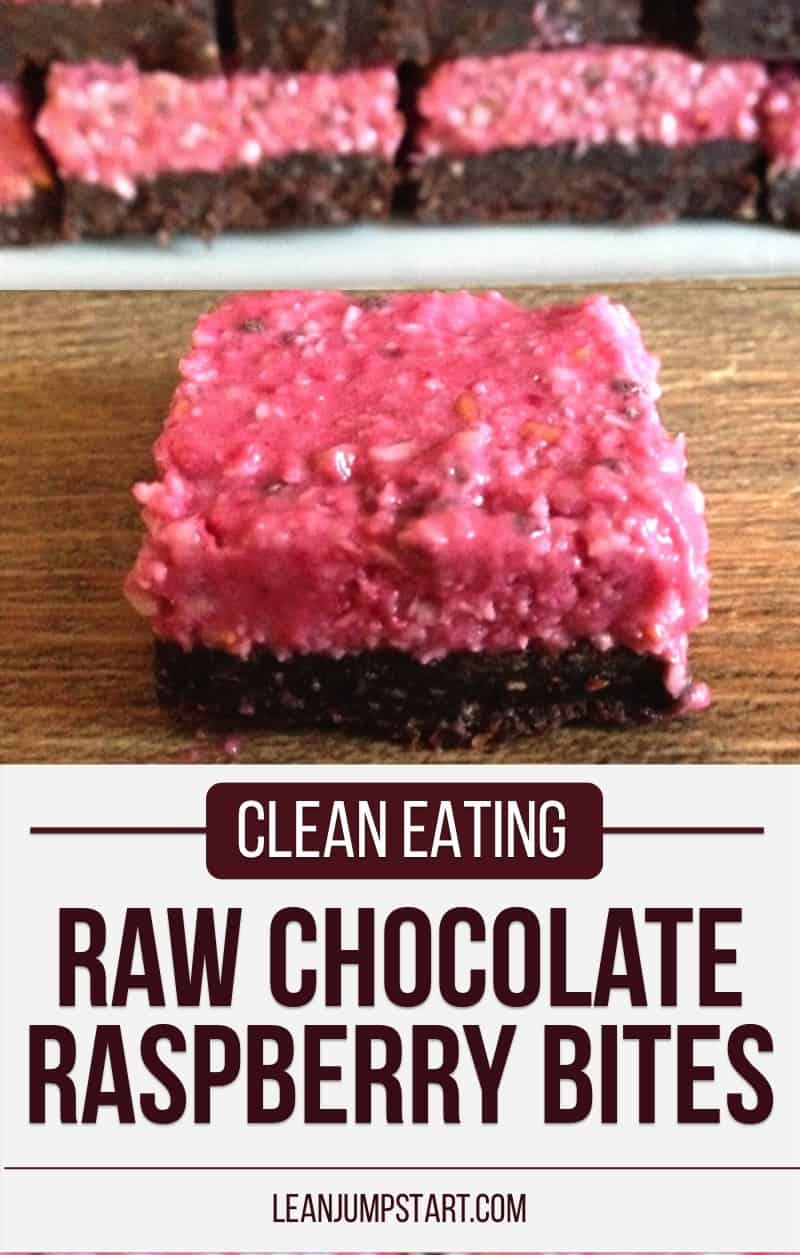 These seducing high fiber snacks contain as ingredients the "who is who" of the top high fiber foods like almonds, coconut meat, medjol dates and chia seeds. Not to forget raspberries, which count to those fruits with one of the highest fiber content. Heads up: This is not a quick and easy recipe but takes a bit of time: Raw chocolate raspberry bites
The great thing about it is that you can store the bites in the freezer. As filling as they are, my cravings for sweets are satisfied after 1-2 bites.
And remember the next time you are dreaming of a zero-fiber fast food snack… Think twice, check this list and when in doubt remember, every bite of something comes with an opportunity cost.