Last Updated on October 6, 2020
I know that naming this dish "garam masala dal", is a bit risky and could confuse you, especially if you are not used to the Indian cuisine. But if you are someone who loves to cook plant based clean eating meals, then learning about "dal" and "garam masala" will inspire you to new culinary heights, promised.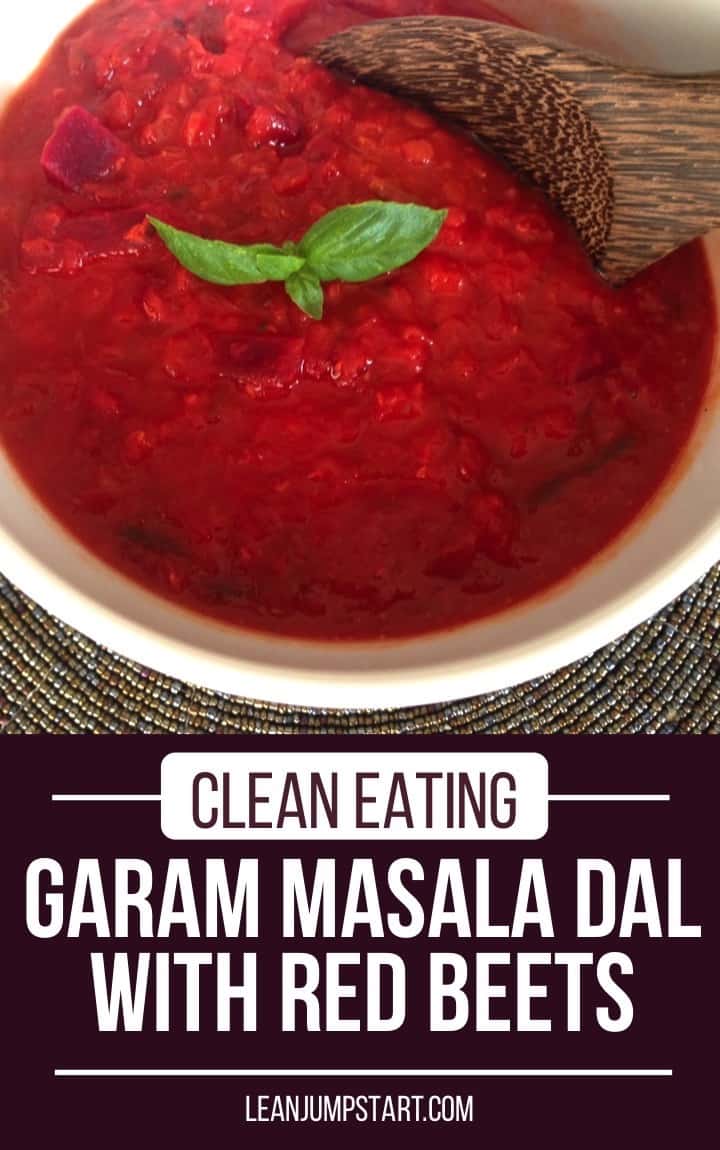 Many people think that cooking just with vegetables results in boring meals. In my opinion the opposite is true, if you are willing to think outside the box. In India and many other countries vegetable dishes have a long tradition and fantastic recipes are waiting for us to be explored.
As in most parts of India, people eat vegetarian food, Indians have been refining the preparation of all kinds of vegetables for thousands of years. This alone is reason enough to take a closer look at it.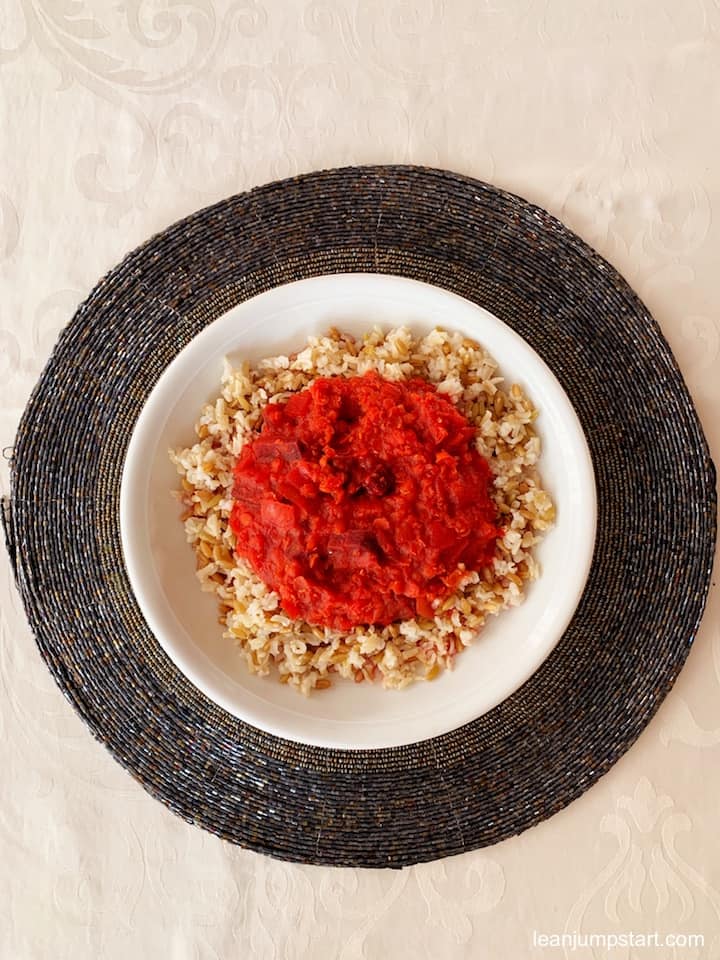 How to make dal?
Dal, Dhal, Dahl or Daal is an easy staple food in the Indian and Pakistani cuisine. It is served there as a main course or as a kind of side dish and usually made from pulses such as lentils, beans, chickpeas or peas. "Dal" is by the way also the collective term for pulses.
By the combination of numerous legumes with each other but also with vegetables, spices, sometimes yoghurt, many different dal dishes can be created.
In India the curry like dish is considered "poor people's food", in other countries dal is a cult and offered in many Indian takeaways. For this recipe I've combined red lentils and beets with Indian spices.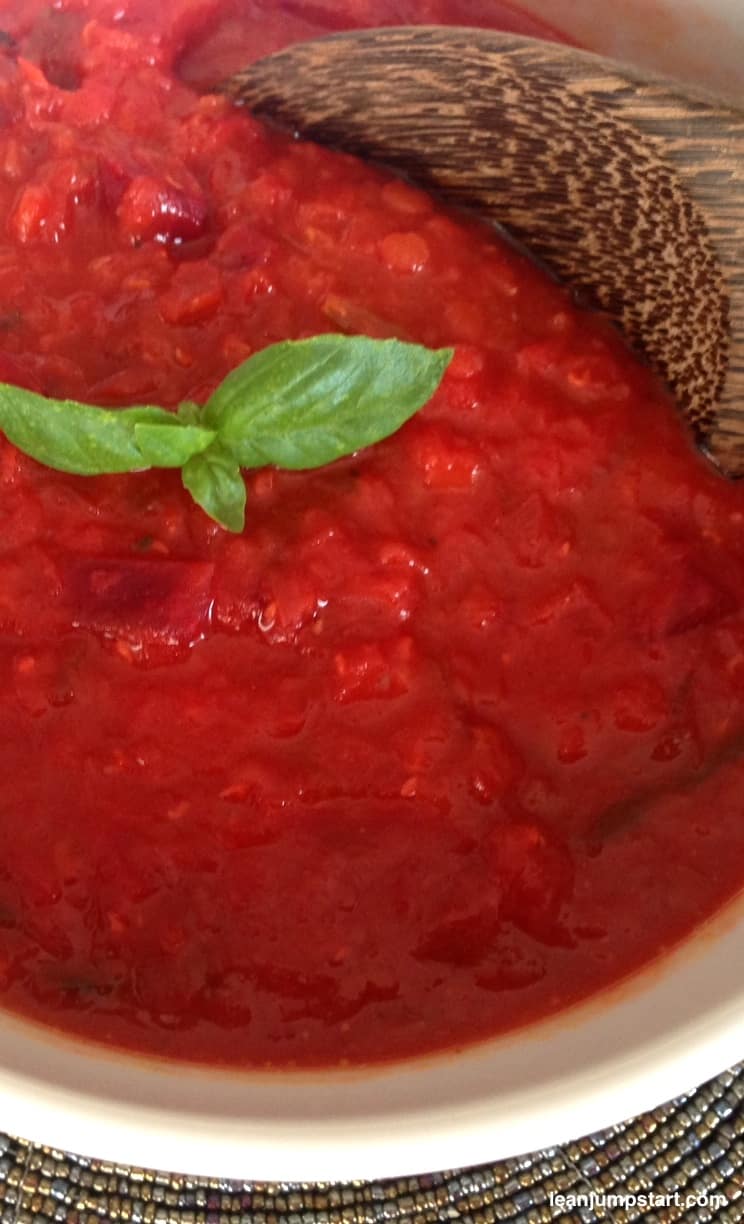 How to create your own Garam Masala
This delicious high fiber meal gets its typical Indian twist in my recipe through Garam Masala, an Indian spice mix. I can buy Garam Masala nowadays at my Aldi around the corner, but even if your discounter doesn't offer this spice blend it is easy to mix on your own.
Just take a closer look at the ingredients of Garam Masala in the following, and you will find that you know already almost each ingredient. Probably you even regularly use many ingredients yourself.
Garam Masala contains in different amounts:
coriander
cumin
ginger
black pepper
cinnamon
garlic
cloves
cardamom
nutmeg
chilli
There is no single direction for this spice mix. Most everyone has her or his preferred version. I promise you even if you don't have cloves, nutmeg or cardamon, you can still create an authentic Garam Masala with the remaining ingredients.
How to make dal with beets
Here comes finally the recipe which is not only high in protein and fiber but also low in fat, just in case weight loss is an issue for you. The portion size of 4 here assumes that you will serve this feel-good food as an accompaniment to grains. You can of course also eat it as a 'stew' on it's own, then this serves two persons.
Print
Garam masala dal with red beets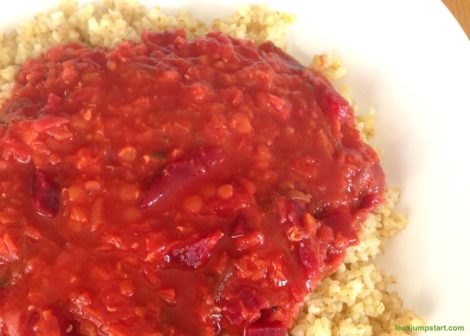 A flavorful and spicy lentil based curry
Author: Gabi Rupp
Prep Time:

5

Cook Time:

25

Total Time:

30
Scale
Ingredients
2

medium leeks (

300g

), chopped into very small pieces

1 tbsp

. olive oil

2

medium organic beetroots, cut into 1 cm cubes (no need to peel beets)

150

gr. red lentils (

2/3 cup

), washed

600

ml water (

2 1/2 cups

)

300

ml crushed tomatoes (

1 1/2 cups

)

1

inch ginger, peeled and finely grated

1 tsp

. sea salt

4 tsp

. Garam masala (or combine coriander, cumin, ginger, cinnamon and black pepper)

50

gr. creamed coconut (or

3 tablespoons

of coconut cream)
Instructions
Sauté leek in pan with olive oil for a couple of minutes (stirring occasionally).
Add red lentils, beets, ginger, water and tomatoes.
Bring to a boil and then allow to simmer (with lid) for at least 20 minutes, stirring occasionally.
Stir in the creamed coconut at the end of the cooking period, along with the sea salt and garam masala and let it simmer for another 3 minutes. (Adding Garam Masala at the end of the cooking process will heighten the flavors of the dish to new levels.)
Notes
This dal reheats nicely and keeps well for a few days in your fridge. You can also freeze it for up to 3 months.
Where I met my first dal dish
My first dal dish I tried when we travelled through Sri Lanka more than twenty years ago. It popped up on the table at breakfast, lunch and dinner. After a while I was so tired of it that when we returned back home I couldn't eat lentils for a while. Luckily things have changed. Since I have my own little family I've learned to value simple and flavorful plant based meals.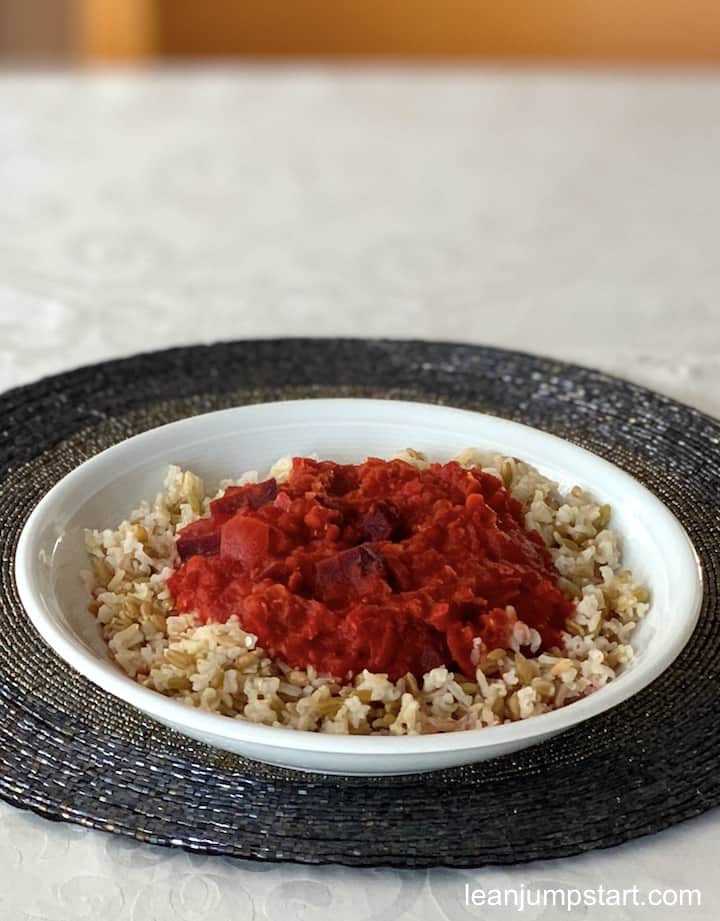 With this beetroot garam masala dal you have another aromatic high fiber meal at hand, that is quick and easy. I serve it most often with whole grains like brown rice, buckwheat or millet. The typical way to serve dal in India is with flat bread called naan, roti or chapati.
OTHER RED LENTLI RECIPES YOU MIGHT ENJOY