One of life's great comforts is the aroma of homemade soup warming on the hob. This red bean soup recipe enriched with chickpeas, spinach and Parmesan cheese gives you the confidence to create bowls of delicious goodness in your own kitchen.
On top of that it is a clean eating soup that can be cooked within 10 minutes. If you are a busy clean eater who is watching her/his weight, this red bean soup is a must-have in your recipe collection.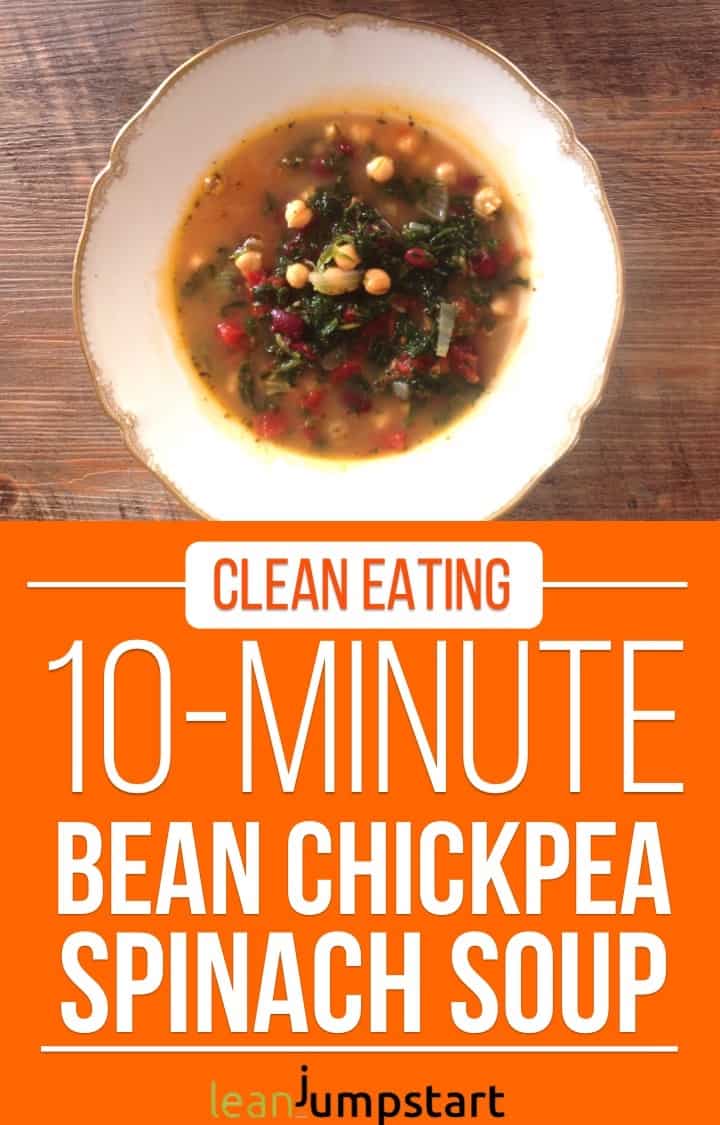 As you might know, we mostly eat soup on Saturdays. Our family rule: The colder the season the thicker the soup has to be. This easy red bean soup is a great stand-alone meal and soul food for the autumn and winter season.
Red bean soup increases fullness more than meat based soup
Warning: Although it is a "slim soup" and perfect for those of you, who are watching their weight, it is at the same time so super filling that you won't need any bread you might usually enjoy with soups.
By the way, did you know that beans and peas increase fullness more than meat? According to a recent study by the University of Copenhagen', meals based on legumes such as beans and peas are more satiating than pork and veal-based meals. From own experience I can only confirm:) After eating this soup for lunch, I could almost skip dinner…
You will also love the fact that most of the ingredients are staples in your kitchen you've probably never combined before.
…So what are you waiting for?
Give this vegetarian soup a try, you won't regret it!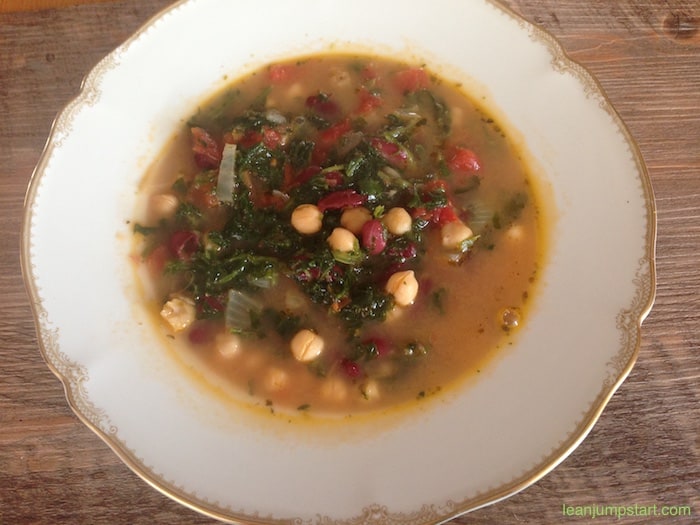 Clean eating red bean soup with chickpea, spinach and Parmesan
2017-10-23 01:59:40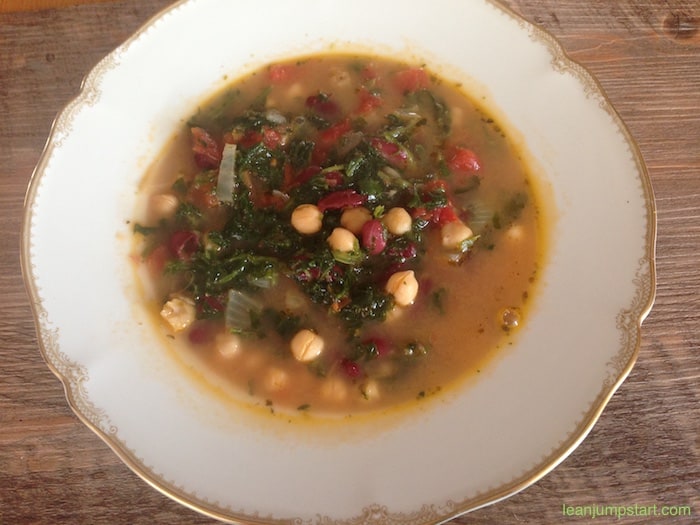 Serves 4
A delicious and super filling soup
Ingredients
2 (15 oz. | 420 g) cans red beans (Kidney beans), drained and rinsed
2 (15 oz. | 420 g) cans chickpeas, drained and rinsed
1 tablespoon olive oil
2 yellow onions, diced
6 cloves garlic, minced
6 cups (1.5 liters) vegetable broth
1 (15 oz. | 420 g) can diced tomatoes, drained (or 4 fresh tomatoes in cubes)
3/4 cup freshly grated Parmesan cheese
6 cups baby spinach (about 10 oz.)
1 tablespoon Oregano (or other Italian dried herbs)
1 teaspoon salt
½ teaspoon black pepper
additional freshly grated Parmesan cheese, (for serving)
salt and pepper to taste
Instructions
In a large saucepan or pot, heat olive oil over medium heat.
Add onions and garlic.
Steam about 2-3 minutes, stirring occasionally.
Add tomatoes, 3/4 cup of Parmesan cheese, broth, herbs, salt and pepper.
Bring to a boil while stirring, to prevent Parmesan sticking a the bottom.
Reduce heat and simmer for 5 minutes, stirring occasionally.
Stir in the beans, chickpeas and spinach, and continue to simmer gently for a few minutes until the spinach has wilted.
Season with extra salt and pepper.
Serve immediately.
Notes
Leftovers of this soup taste also delicious the next days.
Leanjumpstart Clean Eating Habits https://leanjumpstart.com/
Tip 1: Vary your beans
You can vary this recipe to your heart's content. An easy and delicious variation is to leave out chickpeas and double instead the quantity of red beans. You could also replace red beans with white beans, if you don't have red beans at hand. What beans you take is just a matter of preference and convenience.
Tip 2: Legume soup & freezing
I love the fact that legume soups in general freeze very well and you can let them sit in your freezer for up to 6 months. This is true of course also for this red bean soup, which is a great protein-packed meal to have ready to go in the freezer. If you plan to freeze your soup after cooking I recommend to slightly undercook the spinach.
OTHER LEGUME SOUPS YOU MIGHT ENJOY