In this week's challenge, we will focus on easy casseroles for dinner including over 10 tips that save you time and money. I will also share a simple clean eating casserole recipe with you.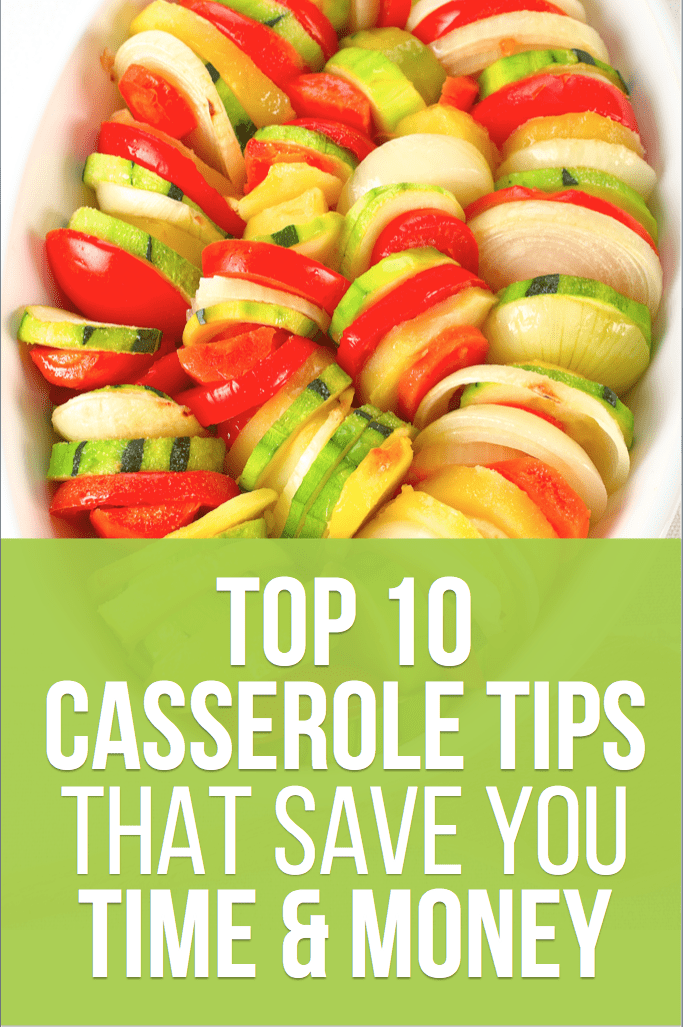 If preparing a healthy dinner is a struggle for you, then you will enjoy the ease of this week's challenge! Expect in the next few days an especially delicious aroma coming out of your kitchen.
Top 10 casserole tips (and reasons why easy bake recipes are so popular) 
A fireproof pan, some yummy ingredients, a hot oven – such an oven-baked dish comes in countless variations. You can make it as complicated or as simple as you like. But, of course, we will opt for the lean and simple approach. The popularity of casserole recipes is deserved and unbroken for many reasons:

1) Great dish to prepare ahead of time
Bakes are popular not only for those with a full-time job, but they are loved by all who don't want to spend countless hours in the kitchen. You can prepare a mixed vegetable casserole completely in advance, cover it and store it in the fridge. Your oven is doing the real work for you once you heat it.
2) Wonderful comfort food
Casseroles combine textures and flavors into very satisfying dishes. The slow baking in the oven allows the aromas meld and mingle. There's something delicious about having the rice or noodles pick up and soak up the smack of the liquid. This is something you don't achieve when you put sauce on top of it.
3) An all-time family favorite
Kids love one-pot meals. A practical aspect with veggie bakes is that you can bring healthy vegetable portions on your kid's plates without having them move the high-fiber foods aside immediately. Carrots, tomatoes or cauliflower are especially mild and kid-friendly types of vegetable. Together with an exciting shaped store-bought whole grain pasta, your dish can also look appealing.
4) Perfect for leftovers
A simple bake recipe is an ideal choice to use up your vegetable and meat leftovers. Personally, I use my two-day leftovers from potatoes in the skin and combine them for a quick and simple casserole dish. More about my favorite recipe later.
5) Great for parties
Casserole recipe quantities can be easily doubled or tripled if you need them for a party. You can also put large quantities on baking sheets instead of casserole forming dishes.
On a side note: The German flag style casserole you see in the picture collage above I made the day when Germany won the soccer world cup in  Brasil in July 2014. For the dark color, I used eggplant.
6) Veggie bakes can be lean
How light your one-pot meal is, depends on the ingredients. Too much cheese crust or a heavy cream top and a real calorie bomb are waiting for you.
But by following a few simple steps, you can make sure that your dish is low fat and lean. A healthy, low-fat breakfast casserole, for example, contains a lot of fresh vegetables but only a little cheese. I replace fatty cream often with Greek yogurt, low-fat milk or nutritional yeast flakes to save calories per serving. Bell peppers, zucchini, spinach, broccoli, mushrooms or black beans are other perfect ingredients for a veggie bake.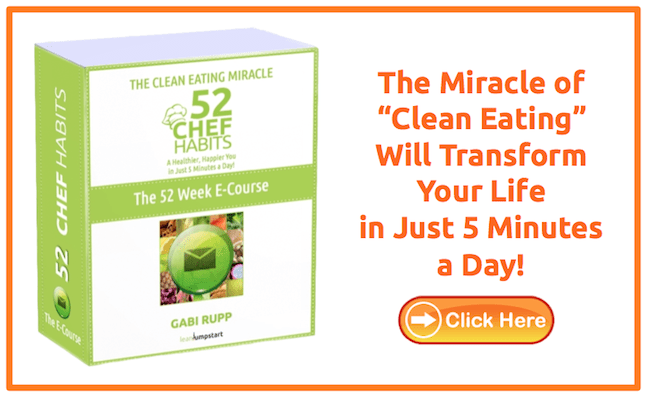 I'm a big fan of easy potato or rice casserole recipes prepared with fresh ingredients like zucchini or broccoli. Instead of heavy cream, I use a combination of sour cream and low-fat milk. Combined with a crisp salad, you have a healthy, complete clean eating meal. The remaining tips I will share in a minute but first, let me introduce to you an easy recipe.
Here comes my zucchini potato bake with garlic for you, my daughter helped me with cutting and layering the vegetables…
Print
Zucchini potato bake recipe
a garlicky vegetarian dish, perfect also for potato leftovers
Author: Gabi Rupp
Prep Time:

20

Cook Time:

30

Total Time:

50
4

small zucchinis

8

medium potatoes

400

ml sour cream

4 tablespoon

grated low-fat cheese (e.g. Gouda)

4

small garlic cloves
salt, cayenne pepper
Instructions
Cook potatoes in the skin and peel them. (I speed up cooking time with my a pressure cooker)
Wash zucchini and remove shaft and flower.
Now cut potatoes and zucchini in 1/2 cm slices, layer them in a casserole form, alternately imbricate.
Season the vegetables with some salt and cayenne pepper.
Pour sour cream in a small bowl and add 2-3 tablespoons of water. Peel the garlic cloves, force them through a garlic press and mix the crushed garlic with the liquid.
Now pour the sauce over your vegetables.
At last, sprinkle the ground cheese on the top.
Bake the zucchini potato casserole in a preheated oven at 190°C /374°F approx. 30 minutes.
When ready, the cheese should look golden yellow.
Season with salt and pepper.
Notes
To save on fat, I use only 200 ml sour cream and replace the other 200ml with low-fat milk.
Baby Steps: How to incorporate quick casseroles in your meal planning
You want to make eating a clean eating casserole once a week a habit.
Use your weekly meal plan as a trigger.
Include a healthy casserole dish in your meal plan once per week.
You may print out my recipe above if you like it, or research other easy recipes on the web.
Some recipe inspirations
How about an Italian style pasta bake with fresh tomatoes, basil, and mozzarella?
Or why not try a creamy chicken bake recipe with lean chicken breasts, pineapples, and curry?
For vegetarians, a quinoa casserole with tomatoes, eggplant, and garlic gratinated with low-fat cheese is delicious.
For vegans, I highly recommend a delicious baked cauliflower casserole.
Or how about an easy cabbage casserole recipe in the winter time?
If you have a bit more time I highly recommend my eye-catching ratatouille recipe.
Not only for Thanksgiving you will love this vegan green bean casserole.
Check out my tuna noodle casserole recipe with zoodles
Additional tips for quick casseroles for dinner
Tip 1: Did you know that you can put your ceramic casserole dish even in the freezer? To protect the form, do not put it in an oven that's preheated instead, heat it up slowly.
Tip 2: A great dish to prepare ahead of time is vegetarian Lasagna. Instead of ground beef, mix sufficient pureed vegetables in the tomato sauce and cover each lasagna layer with it. Store the prepared dish in your fridge overnight. The next day, the lasagna plates are soaked with sauce and your dish will take only half of the usual baking time.
Do you know any easy to prepare bake recipes?
I'm curious about your favorite bake recipe. Maybe it's something you make each week or something that someone in your family has made forever. Share it below in the comment section.