It's only recently that I've learned about the huge benefits of chia seeds (salvia hispanica). I was so impressed that I decided to dedicate several pages to this ultimate super food. Stay with me – within just a few minutes you'll understand why these miracle, gluten-free seeds are a perfect companion for a simplified, clean eating lifestyle. I share with you the 15 most important reasons.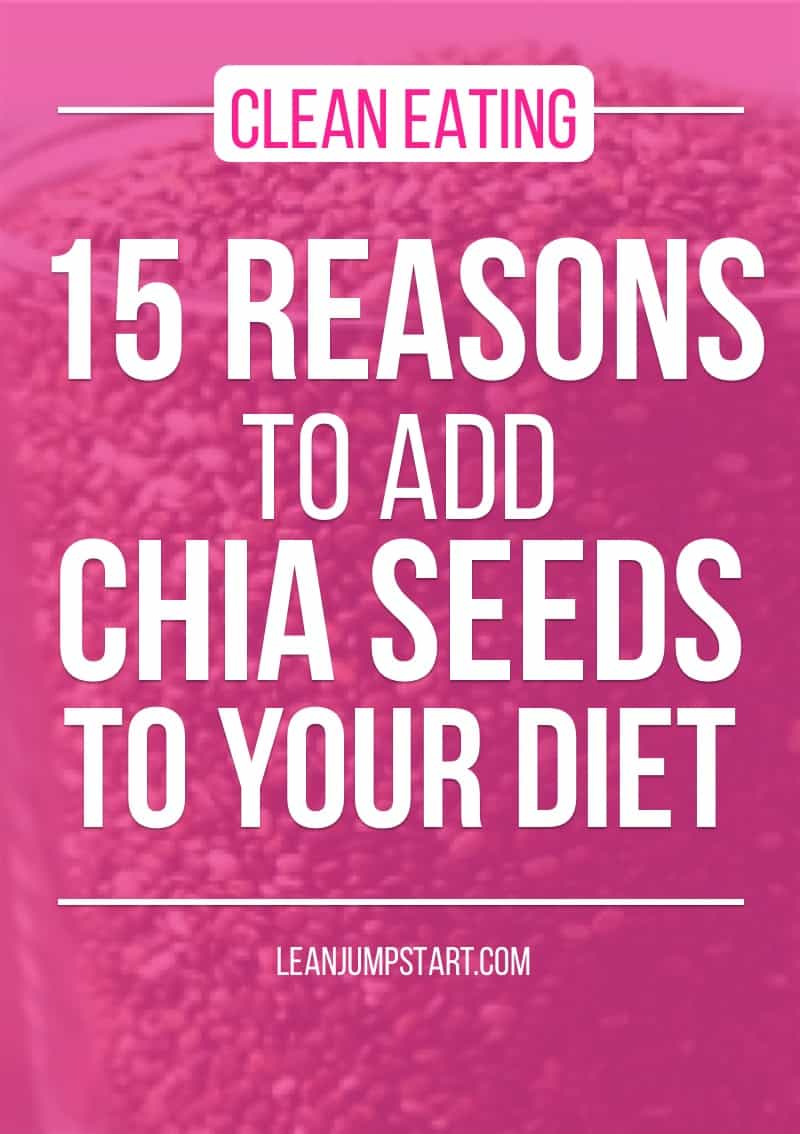 Why are they called superfoods?
These tiny seeds from Mexico have taken the health world by storm. As a superfood, it is rumored that they have diverse healing powers dating back to Mayan cultures more than 3,000 years ago.
In the younger Aztec culture, the protein-rich power houses earned the name "runners' food" and were specifically used by messengers who needed to keep up their energy on their cross-empire journeys.
If we are to believe in old Mexican folk medicine, then one single teaspoon of chia seed is sufficient to supply a human with nutrients for 24 hours. Let's look at bit closer at what kinds of nutrients and other benefits this power package really has to offer.
Chia seeds nutrition facts
Studies show that when it comes to nutrient composition, the it is superior to other foods in a number of ways:
This Mexican miracle contains an average of double the amount of protein as other seeds or grain types and provides a good relation of omega-3 to omaga-6 fatty acids with eight times more omega-3 than salmon. Two tablespoons (one ounce) contains 4 grams of protein, and 11 grams of fiber. Overall this whole-grain food contains 20% protein, which makes it a complete protein solution to any vegetarian or vegan lifestyle.
The calcium content surpasses that of milk five-fold. On top of this, the seeds contain the trace element boron, which supports the absorption of calcium by your body.
The potassium content is double that of bananas. They even contain three times as much iron as spinach.
With triple the amount of age-defying anti-oxidants, this nutrient powerhouse dethrones even blueberries in this regard. Anti-oxidants help eliminate damaging free radicals in your body.
I hear you asking "nutrient" is one thing, but what are the benefits, what are they good for? Let's dig deeper!
5 seed properties that turn nutrition experts into raving fans
Longer endurance: The small powerhouses deliver not only long-lasting energy, but they also simplify the digestion of other foods. As part of a meal, they affect blood sugar levels in a positive way, slowing down the transformation of carbohydrates into sugar. The energy from your nutrition is thereby released slower in your body. This enables a longer, more sustainable endurance when performing activities like running or other aerobic exercises.
Feeling full through your day: If you soak chia before eating, they can store a larger capacity of liquid and maintain the water household in your body without weighing heavily in your stomach. It is an excellent source of hydration, especially when physically strained. On top of this, you feel full through your day without the need to eat as much food.
Prevents constipation: Being extremely high in dietary fiber, these plant foods absorb up to ten times their weight in water within a short time, making it great for digestion and healing digestion issues. Click here to check out my list of top 100 hiber foods.
There is more…
Supports all dietary restrictions: Chia seeds are perfect for people with a gluten allergy, offering a first-class alternative to protein-rich grains. In addition, they are nut-free, raw, vegan, low-carb, and paleo-friendly.
Long storage life: While flaxseeds are similar in many ways, this is not true for their shelf life. Other than the cheaper flaxseeds, you can store dry chia seeds easily for four to five years without risk of them losing their nutrient content. Show me another superfood with such a long shelf life.
Health benefits of chia seeds
This miracle seed's special strength is its ability to bind and divert acids and toxins. That way they can guard against and prevent actual and potential diseases. On top of that, their huge nutrient density promotes the growth of healthy tissue. They support your heart health and studies suggest that they are particularly useful to prevent or even reverse following pains and troubles (1) (2):
• Obesity
• Thyroid problems
• Wound healing
• Joint pain
• High blood pressure
• Diabetes
• Irritable bowel syndrome
• High cholesterine levels
• Heartburn
• Celiac disease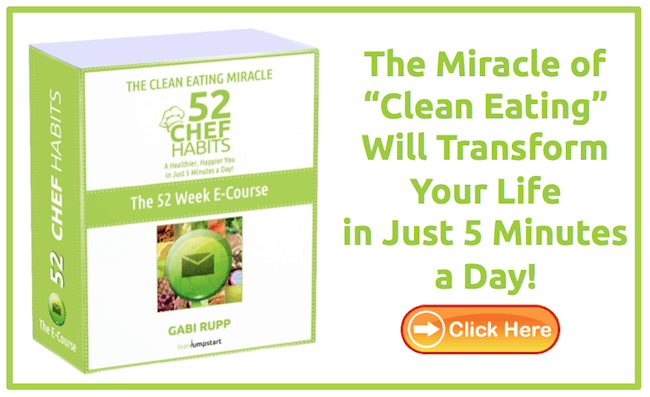 How to eat them?
You can eat them raw, soaked, or milled. These seeds have no flavor of their own, that's why they can taste like anything you want. They are a perfect match for our lean approach to clean eating as they don't require any preparation time in your kitchen.
All you need is a spoon to sprinkle them over any food you already like to eat to get your daily recommended amount. Add them to your cereals, oatmeal, yoghurt, salad, etc.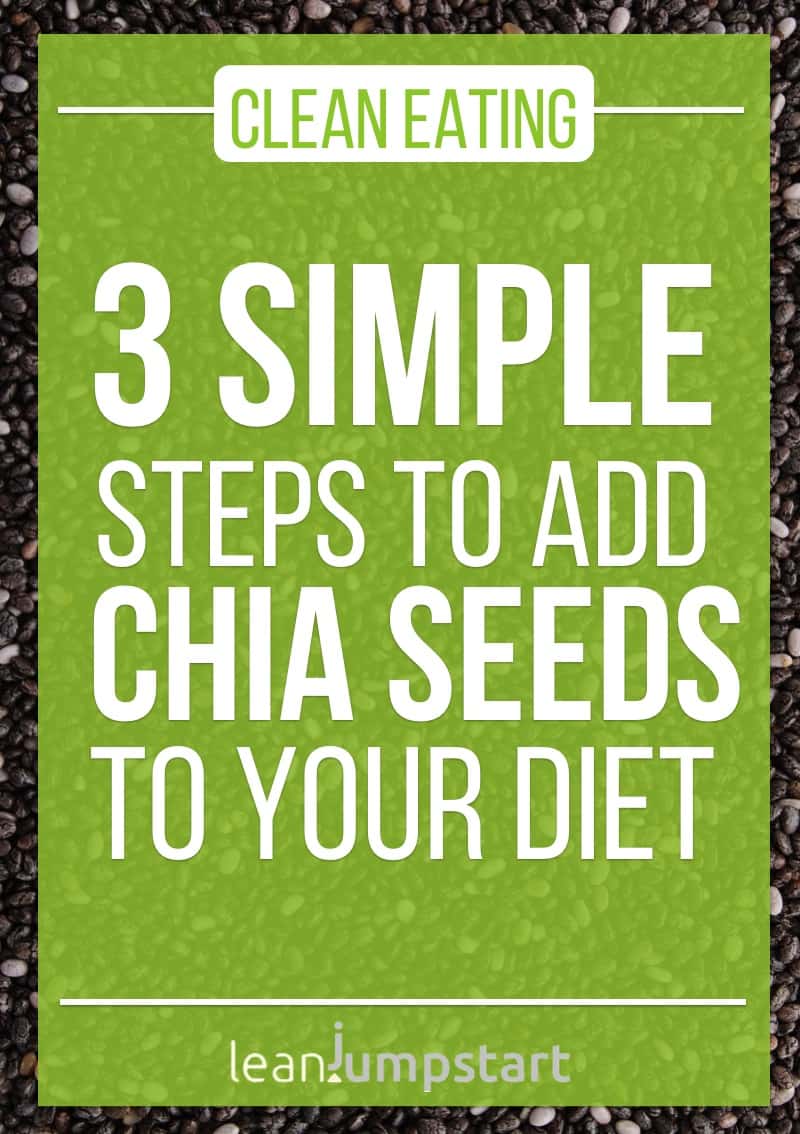 3 simple steps to add them to your diet
Buy yourself a larger quantity of 100% pure, organic chia seeds. Maybe you're asking yourself where to buy them? You can get high quality organic foods in health food stores but also online. (Their property to bind toxins makes them vulnerable to pesticides, and that's why I highly recommend opting for organic types.) Make sure to compare prices and packs very closely! The Nutiva brand (among others) offers excellent quality for a reasonable price:
=> Nutiva Organic Chia Seeds, 2 pack – organic 32 Ounce (Affiliate Link)
Make it a daily habit to sprinkle 1 teaspoon of chia seeds over your salads or integrate them in your breakfast cereals each day. I'm reaping its benefits automatically each day as part of the homemade muesli I eat in the morning.
Practice awareness in your family. You can imagine that this whole-grain food doesn't not come with a cheap price tag. By adding them to your meals regularly, you give you and your family a big health gift and a wonderful reward at the same time.
High fiber recipes
There are so many great chia recipes just waiting for you to discover them, including smoothies, pudding, porridge, bread, muffins, and cookies. Just do a quick research online and you'll find many chia inspirations that can help you reap the many benefits. Here are some suggestions:
Use chia in sauces as a thickener and to cakes and muffins as an egg replacement.
Weight loss properties
If you you want to lose weight or control your body weight, then cooking with chia seeds is a must! Or you may want to include them in baked goods. Did you know that you can cut out half the butter/fat of a delicious muffin or brownie recipe and have it taste exactly the same? You can even replace eggs with chia.
Soaking these seeds in water or other liquid results in a "chia gel". This has to do with the huge fiber content. The water soluble fibers on the outer layer of the seeds absorb liquid and form a gel cushion around the individual seeds.
Possible substitutions
The number 1 substitution is the flaxseed (linseed). It also contains the healthy nutrients vitamin B and E, the minerals niacin, calcium, magnesium, iron and zinc. Its protein content of 20 to 22 percent is equal too. In addition, it contains important dietary fiber ensuring a long lasting satiety effect.
Hemp seeds are high in protein, offer magnesium, potassium, iron and vitamins B1, B2 and E. They are perfect for muesli or yoghurt. Hemp flour is ideal for baking.
Sesame seeds contain a lot of magnesium, calcium, iron and zinc. Especially roasted they taste excellent in Asian dishes or in pastries.
Poppy seeds supply a lot of iron, calcium, magnesium and potassium. They go well with potato and rice dishes as well as in baking blends.
Nuts are as high in unsaturated fatty acids as chia seeds. Hazelnuts and walnuts possess high-quality protein, are rich in calcium and contain magnesium, iron, copper, zinc, fluorine and selenium.
Share with us your opinion!
Do you know this superfood? If no, how are you planning to use it after you've read how beneficial it is?
If yes, how do you actually bring its benefits into your life? Or maybe you still remember the clay figurines (chia pets) that sprouted grass-like "fur," which were popular decades ago? Let me know your thoughts in the comment section below!
…And if you need a good resource, check this one on Amazon:
=> Nutiva Organic Chia, 2 pack – organic 32 Ounce (Affiliate Link)