Find here an overview of several motivational books I've published over the last two years in different formats. Most of them gathered many 5-star reviews on Amazon. To get a quick glimpse of the books I've also added some short videos!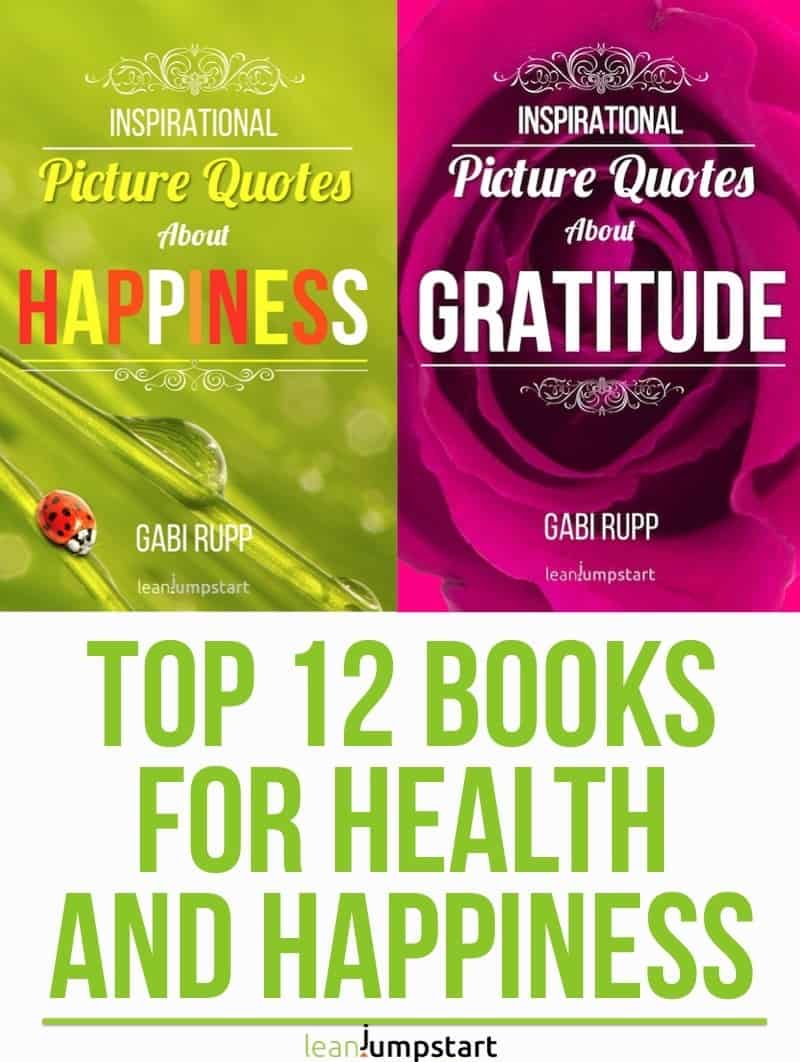 The main focus of my website leanjumpstart.com is educating you about clean eating and helping you making healthy habits stick. With a 80/20 approach you just work smart on the 20% of healthy things to achieve 80% of your wished results. This is easy and yet very effective.
The smallest unit of Leanjumpstart.com
Inspirational quotes are the "smallest unit" of leanjumpstart.com. Reading one single quote at the right time can give you that jumpstart needed, cause a quick mind shift and inspire you in a positive way, no matter in which area of your life.
After publishing the "The Clean Eating Miracle: 52 Chef Habits" – I realized how much my dear readers value the weekly inspiring quotes that are part of my habit planner. This helpful feedback inspired me to publish several motivational books in the field of happiness, love, friendship…and others. Of course inspirational quotes are also an integral part of my flagship product – my 52 Chef Habits course.
End of 2014 I had the goal in mind to handpick inspirational quotes, arrange them in themes and match them with gorgeous, colorful photos. At this time I didn't know, if I could accomplish this project as a independent self-publisher. There were so many struggles waiting around the corner…
In the meantime…I have to admit, that the journey was not easy but 'm so glad that I did it. In the following I proudly present my motivational books with inspirational picture quotes available as Print & Kindle editions:
---
"Inspirational Picture Quotes About Happiness"
(Print & Kindle Editions Available)
Finding happiness each day may be a struggle, but it is not an impossible endeavor. Even the saddest soul can find something uplifting within this motivational book. It is filled with numerous, inspiring quotes from famous figures all throughout history, and is certain to find the missing piece in any heart.
Photos of brilliant color and clarity grace each page of this compilation, and are certain to further encourage each reader as they seek a daily peace. Carry it around each day in your pocket so that you will always have a motivating message.
These quotes are designed for nearly every occasion, and for every person.
=>Buy "Happiness" for yourself, or as a gift for a loved one today.
Watch the video below to get a quick glimpse of the book!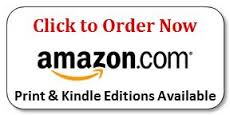 ---
"Inspirational Picture Quotes About Love"
(Print & Kindle Editions Available)
Love is an aspiration that we all seek, and is a universal language that all can understand. No matter if you are learning to love yourself, trying to express your true love to another, or finding support during the grieving loss of a loved one, there is an inspirational quote for all—and much more.
This motivational book contains collections from all over the world and from all spans of time. Love does not fade and it does not decay. These cute love quotes will find a special place within your heart, will nurture your weary spirit, and ignite the flames of passion.
Each page has a beautifully illustrated and powerful image that will inspire anyone to seek love in every situation.
Perfect for any occasion, pick up your "Love Copy" today and fill your life with love.
Check the video below to get a quick glimpse of the book!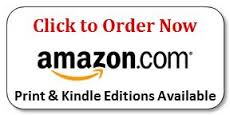 ---
 "Inspirational Picture Quotes About Friendship"
(Print & Kindle Editions Available)
Nothing in the world can quite compare to the bonds of friendship. This book centers around quotes that express those lasting connections—even the ones shared between simple acquaintances or your office coworkers.
Adding a personalized message to the front (there is space for your own dedication in the print edition!) will make a lasting memory between you and your friends.
Eye-catching images, beautifully captured and colored, accompany each page. They will help to reflect just how much you care for your friend in a contemporary way.
The quotes are designed for every occasion, and for every friend in your life.
=> Pick up your "Friendship Copy" today to give as a reminder of how much you care.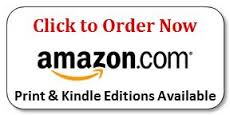 ---


"Inspirational Picture Quotes About Hope" 
(Print & Kindle Editions Available)
Hope is an undefinable feeling that people for centuries have been seeking. Hope gives us optimism, encourages us to expect with confidence and to anticipate the future. But all too often, our hopes are dashed by the stressful outside world and we struggle to be confident in our endeavors. This essential quotation book on hope is here to help!
These carefully selected quotations will restore hope, give comfort, build faith and offer daily inspiration. Sections like "Prayer," "Wisdom," and "Children," help pinpoint the perfect quote for any situation.
This encouraging book includes quotes spanning the ages from scholars, poets, authors and other inspirational figures. Each page contains quotes with brilliantly colored photographs sure to provide hope.
=> Perfect for a gift or for yourself, pick up your "Hope Copy" today and start living your life with hope and happiness!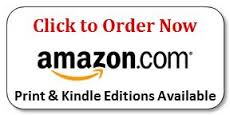 ---
"Inspirational Picture Quotes About Gratitude" 
(Print & Kindle Editions Available)
There are only two ways to live your life. One is as though nothing is a miracle. The other is as though everything is a miracle. -Albert Einstein
Sometimes we forget the things that really matter. The love of your family and friends. The good fortune we've enjoyed, despite the bad luck we've experienced elsewhere. The vibrancy of life itself.
That's when we need to remember the power and importance of gratitude for the blessings we enjoy. Inspirational Picture Quotes About Gratitude features dozens of insightful quotes that will enchant and motivate you.
Leaders like Abraham Lincoln, the Dalai Lama, and Marcel Proust discuss everything from souls to mothers to Thanksgiving. You'll hear from Oprah and Kennedy and Dyer. And all the quotes are placed within a gorgeous pictorial setting that help the words take flight.
Inspirational Picture Quotes About Gratitude is the perfect pick me up for yourself and those you love.
Because it's "impossible to be grateful and depressed at the same moment." (Naomi WIlliams)
=>Pick up your "Gratitude Copy" today!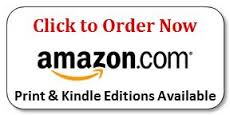 ---
Inspirational Picture Quotes About Habits and Change 
(Print & Kindle Editions Available)
This is number 6 in my series of motivational books: A great motivator to optimize habits and make healthy habits stick. I even produced a longer habit quotes video for it you can watch below.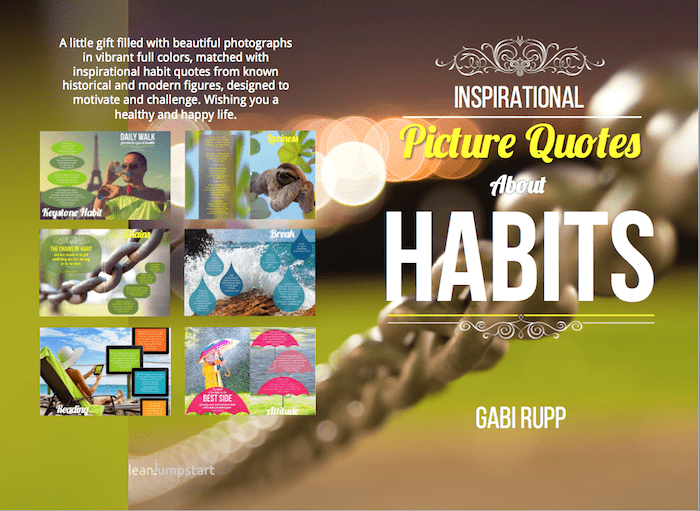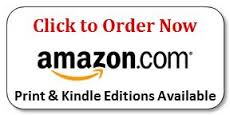 ---
Inspirational Picture Quotes About Learning and Education
(Print & Kindle Editions Available)
A great, inspirational gift book for back to school pupils, students and life-long learners.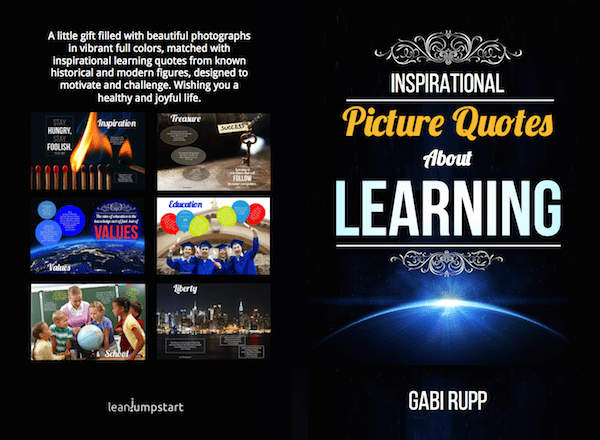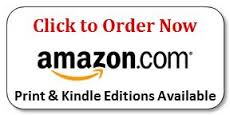 ---
Inspirational Picture Quotes About Horses
(Print & Kindle Editions Available)
The first motivational book I created together with my then 14-year old daughter. A great gift for all young an older "horse crazy girls".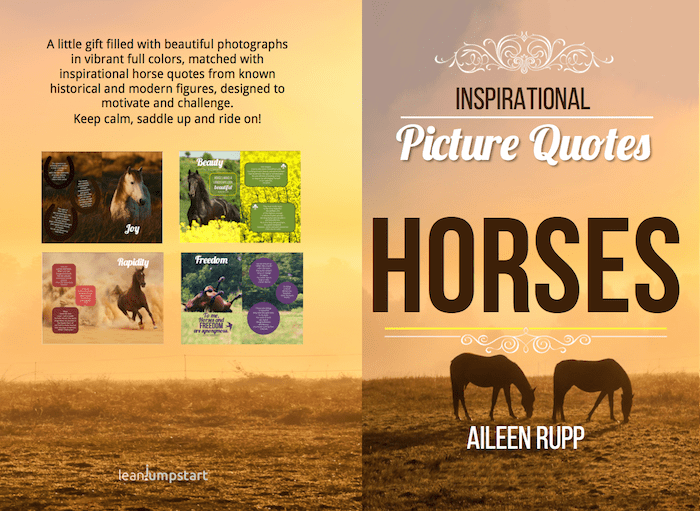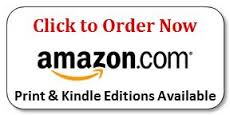 ---
Inspirational Picture Quotes About Life
(Print & Kindle Editions Available)
Number 8 in the series of my motivational books is at the same time the biggest edition with over 100 pages.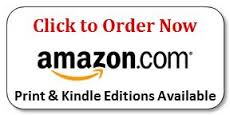 ---
Inspirational Picture Quotes About the Funny Side of Life
(Print & Kindle Editions Available)
This is my latest edition of motivational books published in June 2016. It was the first time that a group of 20 international  readers helped me to pick the quotes, pictures, cover and title. A fabulous experience I don't want to miss:) As humor is very individual it was important to let a representative groups decide upon the funny elements of the book.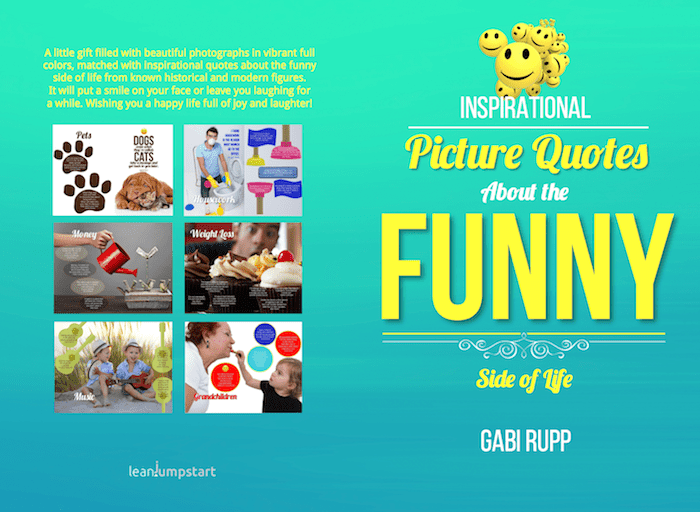 Click here to read more about the funny life quotes project!
Inspirational Picture Quotes About Christmas
(Print & Kindle Editions Available)
The only seasonal book in my collection will put you in the holiday spirit and help you refocus the true Christmas meaning. It makes of course also a great Christmas gift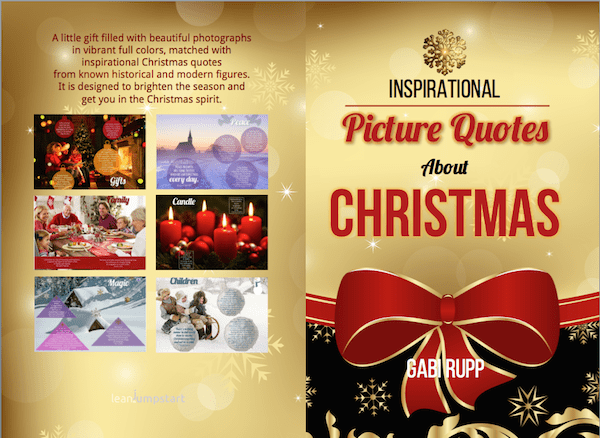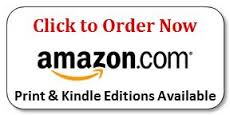 ---
Other Motivational Books by Gabi Rupp
"The Clean Eating Miracle: 52 Chef Habits:
A healthier, happier you in just
5 minutes a day" (Only Printed Edition Available!)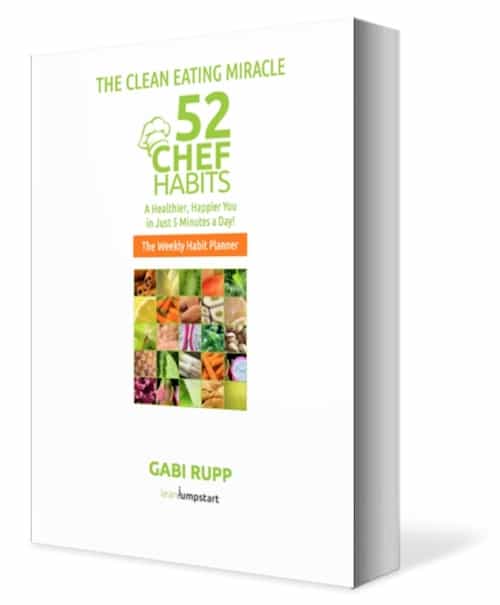 Change does not happen instantly, it is a process that needs to be worked at and repeated. The Miracle of Clean Eating will help to influence a "better you" in only 5 minutes each day.
This book includes a variety of tools and tips:
Weekly Planners
Habit Changing Checklist
Menu Planning
An Inspirational Quote for Each Week
Monthly and Yearly Dated Calendars (2015)
This motivational book or better planner, will hand you the tools you need to improve your eating habits. It has everything you would need to start living a healthier and happier life.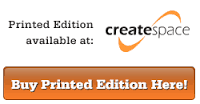 ---
52 Chef Habits – The Quick Reference Guide
Upon popular demand I've just published the Kindle version of my Clean Eating Miracle – The 52 Chef Habits.
I've adjusted the challenges and pictures, stripped out the planning sheets and included a clickable table of content and many active links to valuable tools, checklists and recipes.
This motivational book is one of my most successful launches so far. On the launch days it hit number #1 of the bestseller list in 2 categories. On top of that it was featured on Amazon's top number #1 Hot New Releases.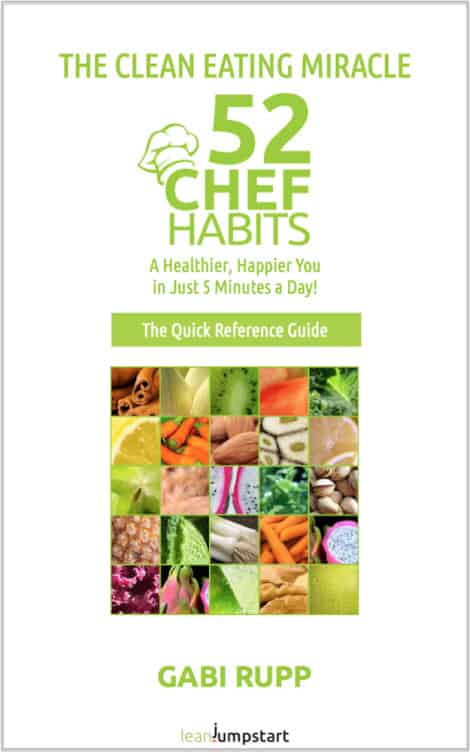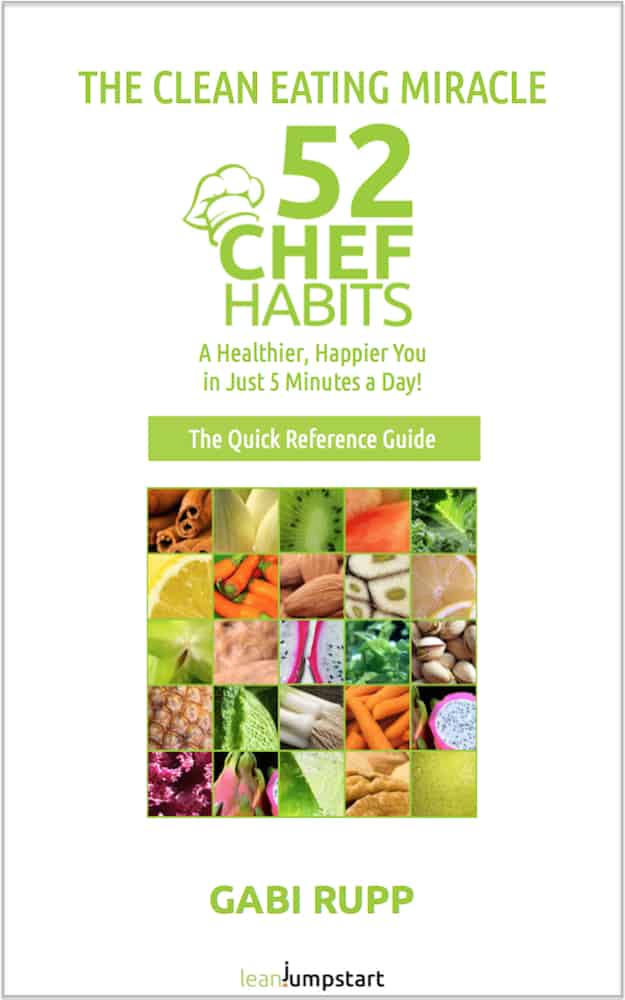 Special tip: Do you need more support beyond motivational books, helping you make your healthy habits stick to lose weight or for a healthy living? Then I warmly recommend to enroll into my Email course – 52 Chef Habits below! I offer 3 price options.