This clean eating whole grain pasta with sweet pepper ragout and greek cheese is a welcome variation of our beloved Spaghetti with tomato sauce and Parmesan cheese.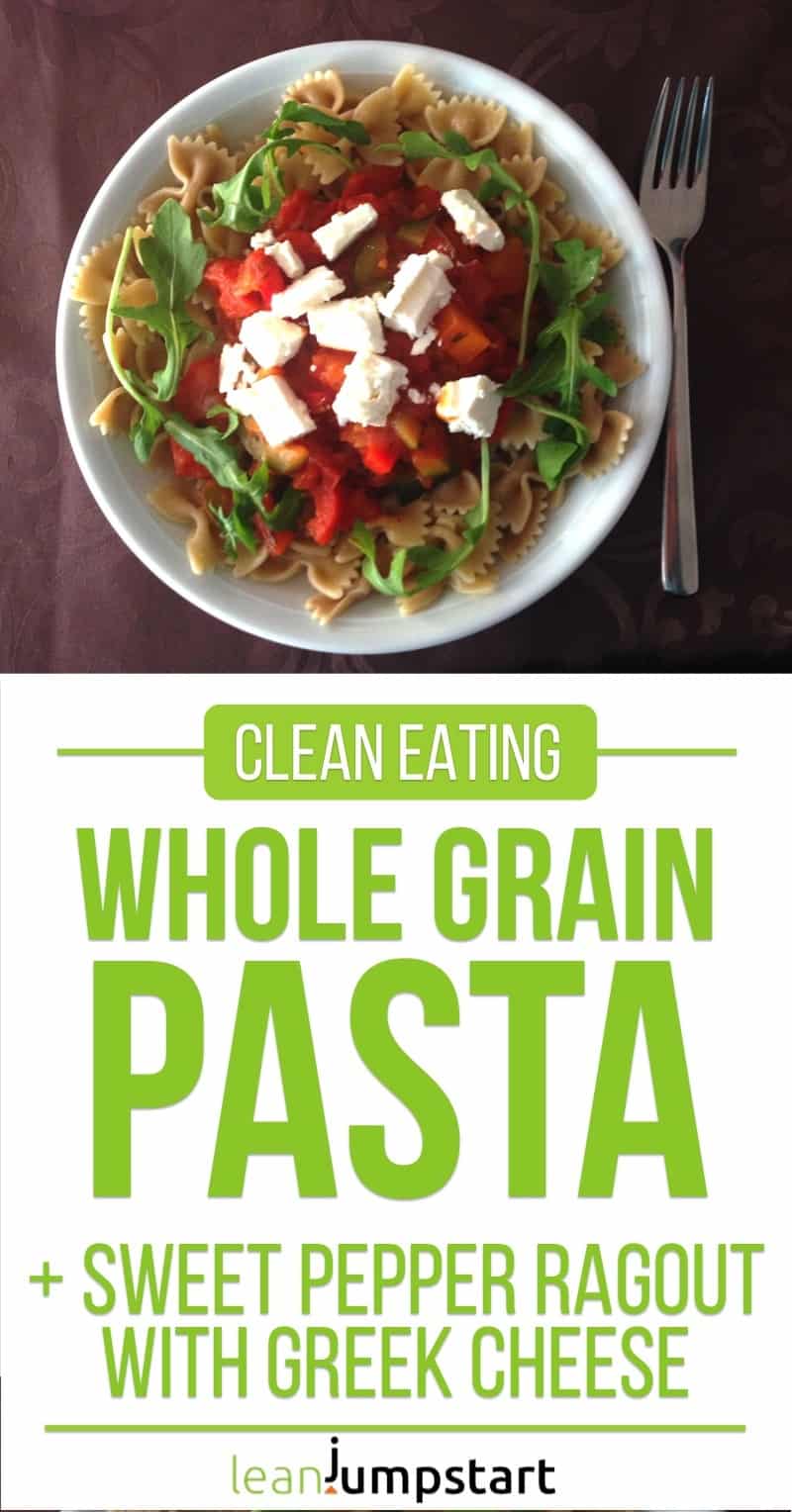 And I can guarantee that it tastes at least as yummy! The butterfly shaped whole grain pasta together with the colorful sweet pepper ragout makes this healthy dish look like appealing even for kids.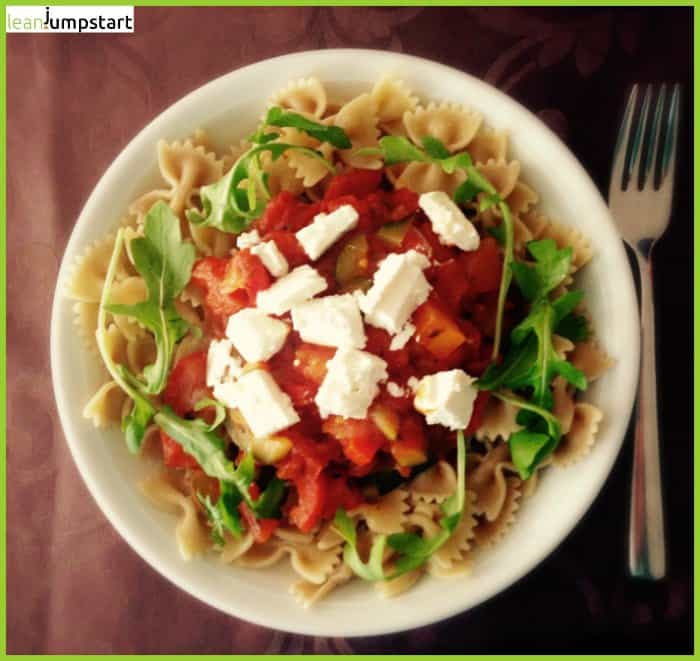 Clean Eating Whole Grain Pasta with Sweet Pepper Ragout and Greek Cheese
2014-12-01 04:15:56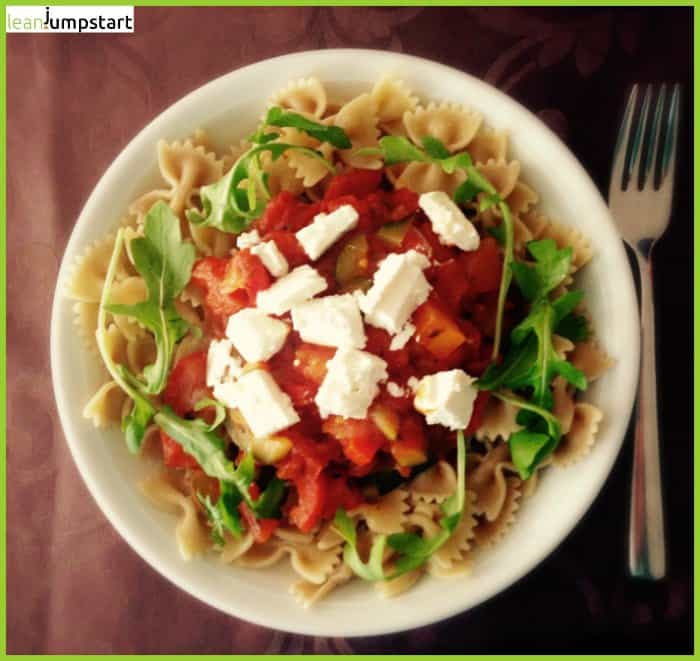 Serves 2
a delicious and colorful whole-grain pasta recipe
Ingredients
250g whole grain pasta
1 red bell pepper, medium cubes
1 yellow bell pepper, medium cubes
1 can hacked tomatoes
2 onions , medium cubes
2 garlic cloves, minced
1 tbs. Tomato paste
2 tbsp. olive oil
Pepper, salt
Thyme
200g Feta cheese in cubes
Instructions
Cook whole grain pasta according to the package instructions. In the mean time, fry onions and garlic in a large pot with olive oil over medium heat (two minutes).
Add pepper, tomatoes, herbs and seasoning, cover and let it simmer covered for 15-20 minutes.
Arrange it on deep plates on a base of whole grain pasta. Sprinkle Feta cheese cubes over dish.
Notes
Garnish it with some arugula leaves!
Instead of whole grain pasta, a simple quinoa side dish works too.
Leanjumpstart Clean Eating Habits https://leanjumpstart.com/
OTHER WHOLE GRAIN RECIPES YOU MIGHT ENJOY