Last Updated on January 6, 2019
I love to experiment with different, healthful whole grains and this creamy farro risotto adds to my whole grain repertoire that mainly consists of oats, brown rice, barley, millet, and the pseudo-grain quinoa.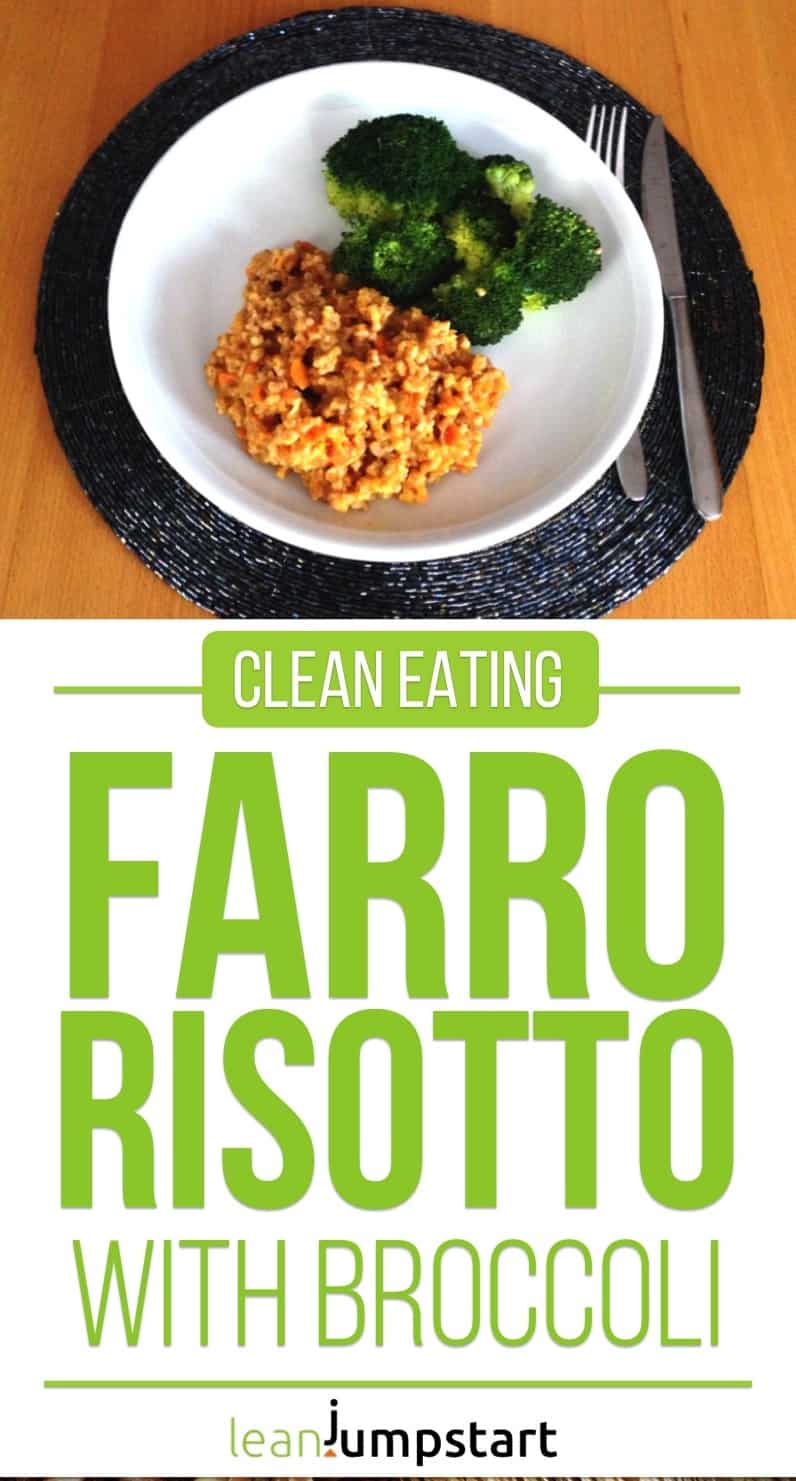 Some of you know that I plan and cook a whole grain dish once per week. Farro is in this context a welcome variation. In this simple but rich, creamy, risotto-like dish, Farro replaces the rice.
Don't confuse it with spelt!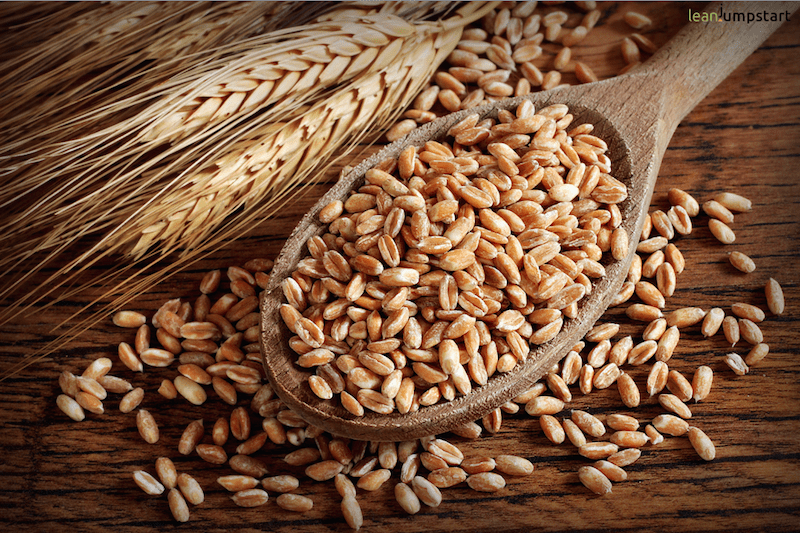 This special grain is an ancient strain of hard wheat from the Fertile Crescent in western Asia. Farro is the Italian name for emmer wheat and if you never heard of it before I will give you some buying tips at the bottom of this recipe.
This whole grain has a good consistency, chewier than rice so it offers a more satisfying and filling experience. I love it, especially for its roasted, nutty flavor.
The only caveat!
The only caveat… it is not the quickest grain to cook – whole farro needs about 40 minutes to cook, The semi-perlato type less than 30 minutes. But in my eyes, it is worth it as the result is both luscious and delicious.  But you can also make it in large batches and freeze portions to always have on hand. For the recipe below I've used semi-perlato Farro.
Print
Farro risotto recipe with broccoli and carrots
a delicious whole grain one pot wonder
Author: Gabi Rupp
Prep Time:

10

Cook Time:

25

Total Time:

35
300 g

Farro semi-perlato (rinsed well)

2 tablespoon

olive oil

2

sliced onions

3 tablespoon

diced carrots

3 cups

broccoli florets

1/2 teaspoon

salt
some pepper
• 0,75 l vegetable broth
• 2-3 tablespoons nutritional yeast flakes (optional)
Instructions
Heat oil in a large saucepan.
Add onions, carrots, salt and cook over medium heat about 3 minutes.
Stir in farro and cook, stirring constantly, until the grain begins to brown, about 3 minutes.
Add 1/2 cup of broth and cook uncovered, over medium-low heat, stirring occasionally, until broth is absorbed.
Continue adding broth whenever required making sure most of the liquid is absorbed before adding more. Adding it bit by bit keeps farro firm and concentrates the flavor of the dish.
For a contrast-rich "look and feel" like on the photo above you can steam the broccoli florets separately for 5-7 minutes.
A simpler preparation method, however, would be to add broccoli florets with the last addition of liquid (which could also be white wine). Cook until farro is tender and the dish creamy.
Season with salt and pepper.
Serve with nutritional yeast flakes.
Notes
Watch the time, and don't let the broccoli overcook!
Tip for all home cooks: Did you know that broccoli and other green vegetables will turn from vibrant green to drab olive green at about the 7-minute mark of cooking?
Instead of broccoli, you could also add dried mushrooms for a delicious mushroom farro risotto.
Buying Tips
So where can you buy Farro to try out your own version of fiber-rich risotto?
Do you have Trader Joe's or Whole Foods in your area? When in doubt, there's always Amazon.
Time Saving Tips
To save some cooking time you may want to soak the grains the night before to reduce the cooking time to just 10 minutes. Another time-saving option is to buy the semi-perlato type.
OTHER WHOLE GRAIN RECIPES YOU MIGHT ENJOY