It's time for another clean eating recipe inspiration with cruciferous vegetables. This Chinese cabbage salad with orange chunks is a real vitamin miracle. We love to eat this juicy and crunchy salad especially in the cold season.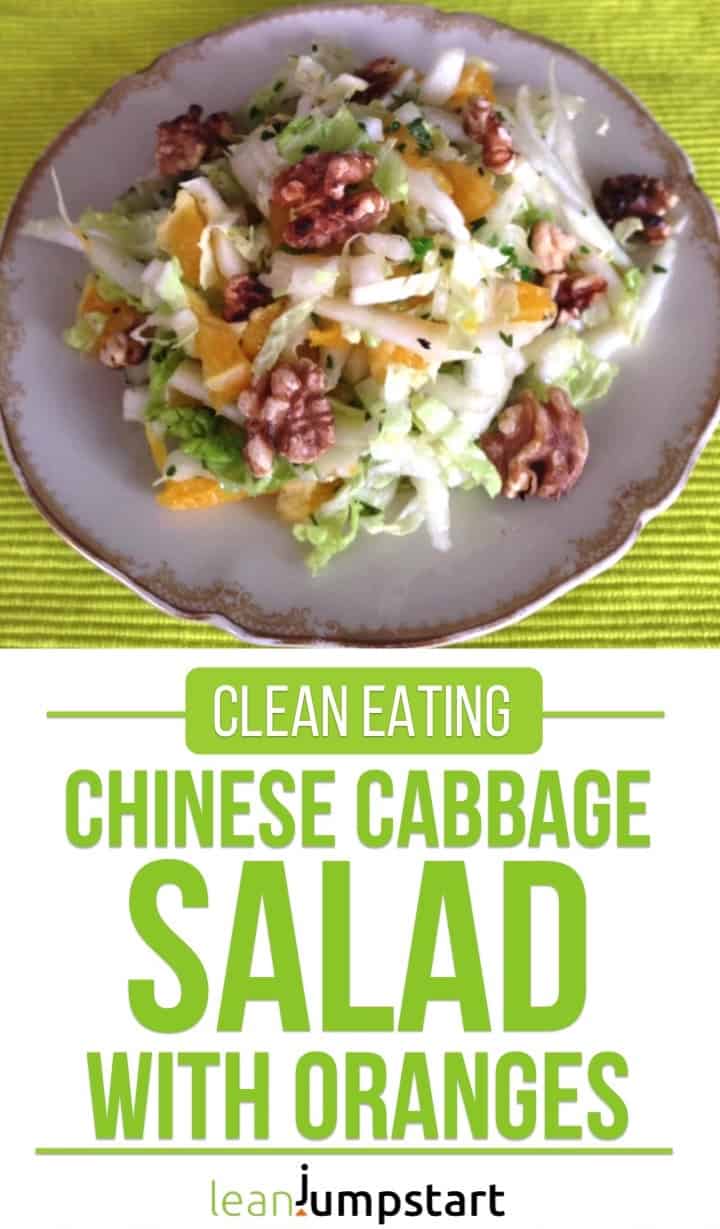 If you can't tolerate average green cabbage, then the sweeter and softer Chinese cabbage might be worth a try as it is easier digestible. Expect also some facts on the health benefits of Chinese cabbage at the end of this article.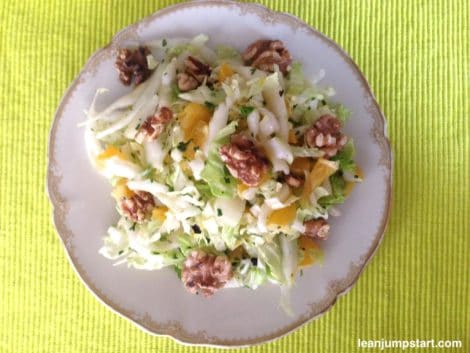 Chinese cabbage salad with oranges and walnuts
2018-02-12 07:14:36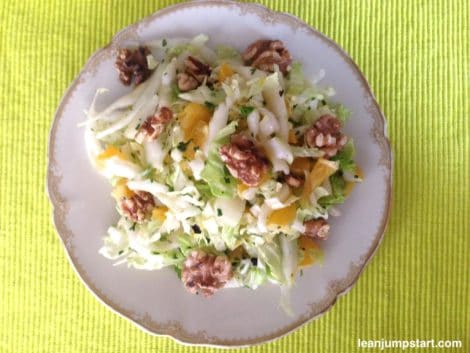 Serves 3
A delicious winter salad
Ingredients
1/2 China cabbage, cut in thin stripes
2 oranges, cut in small chunks
Juice of 1 lemon
1 tbsp. olive oil
1 tsp. mustard
1/2 tsp. salt
pepper to taste
some parsley, freshly chopped (optional)
3 tbsp. toasted walnuts (or sunflower seeds)
Instructions
In a bowl combine olive oil, lemon juice, salt, mustard, pepper and parsley (optional).
Add Chinese cabbage and orange chunks.
Toss well.
Arrange on plates and sprinkle with toasted walnuts right before serving.
Notes
If you are watching your weight I recommend to reduce the amount of walnuts accordingly
Leanjumpstart Clean Eating Habits https://leanjumpstart.com/
Chinese cabbage salad variation tips
By the way, did you know that another name for Chinese cabbage is napa cabbage? The Latin name, just in case you need it;) is "Brassica Rapa". You'll find this kind of recipe often as Asian napa cabbage salad or just "napa salad" and it comes in many variations.
Instead of orange bites, apple or pineapple chunks work also very well. Some people love to combine napa cabbage with oranges and apples at once but we prefer to keep it simple. We combine this healthy salad either just with oranges or just with apples, although oranges are our favorites in this starter. The walnuts are a perfect addition to it and provide the so important omega 3 fatty acids.
This crinkly cabbage with tiny, veined leaves is not only delicious in raw salads but also tasty steamed with other leafy greens or as a dumpling filler.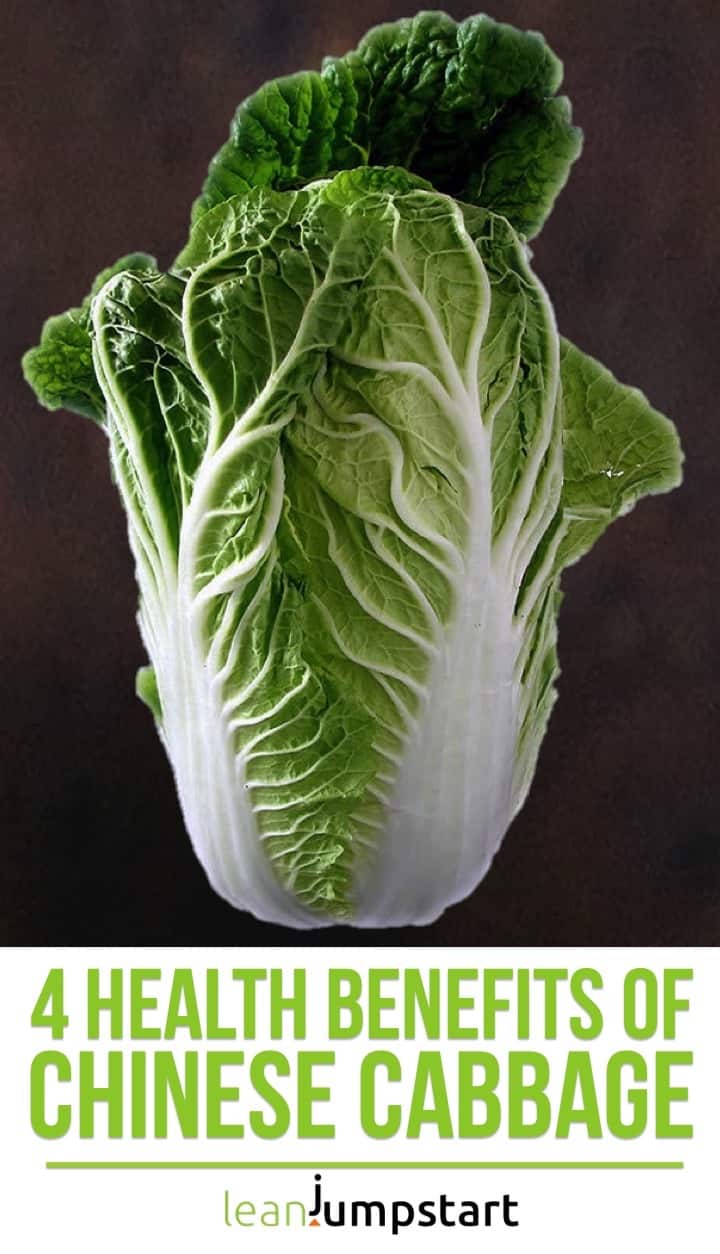 Top 4 health benefits of Chinese cabbage (evidence based)
Chinese cabbage is nutrient dense regarding vitamin A and C as well as folic acid and ß-Carotene. That's why a regular consumption of this cabbage type is especially recommended for pregnant women but also for people with weakened immune system.(1)
In addition Napa cabbage is rich in potassium, calcium, magnesium and iron. These are all important minerals for the regeneration of bones and muscles but also for the transportation of oxygen in the blood.(2)
Like other members of the Brassica family, Chinese cabbage is truly a dieter's friend. It is insignificant in calories and fat, but high in fiber. I can't repeat often enough how important fiber is for weight management. Dietary fiber keeps your blood sugar levels stable and helps you control your appetite. But there is more…
Like other cruciferous species, Chinese cabbage contains mustard oil glycosides, also called "glucosinolate". With cutting, chewing, or gently cooking it transforms to "sulforaphane", which has antibacterial properties. Diverse studies suggest that this phytonutrient (secondary plant component) can prevent several types of cancer.(3, 4)
With all these benefits in mind, is it then a wonder that many nutrition and health experts recommend eating at least one portion of cruciferous vegetables per day? No problem with this yummy Chinese salad creation.
OTHER SALADS WITH ORANGES YOU MIGHT ENJOY