Last Updated on October 2, 2019
In this blog post I want to stimulate you through a mini trampoline workout. Also known as rebounding, it is in my eyes by far the best form of exercise on the planet. It is so easy to do… all you do is jump up and down gently and the benefits are noticeable in as little as two minutes.
And I promise you – it is fun too!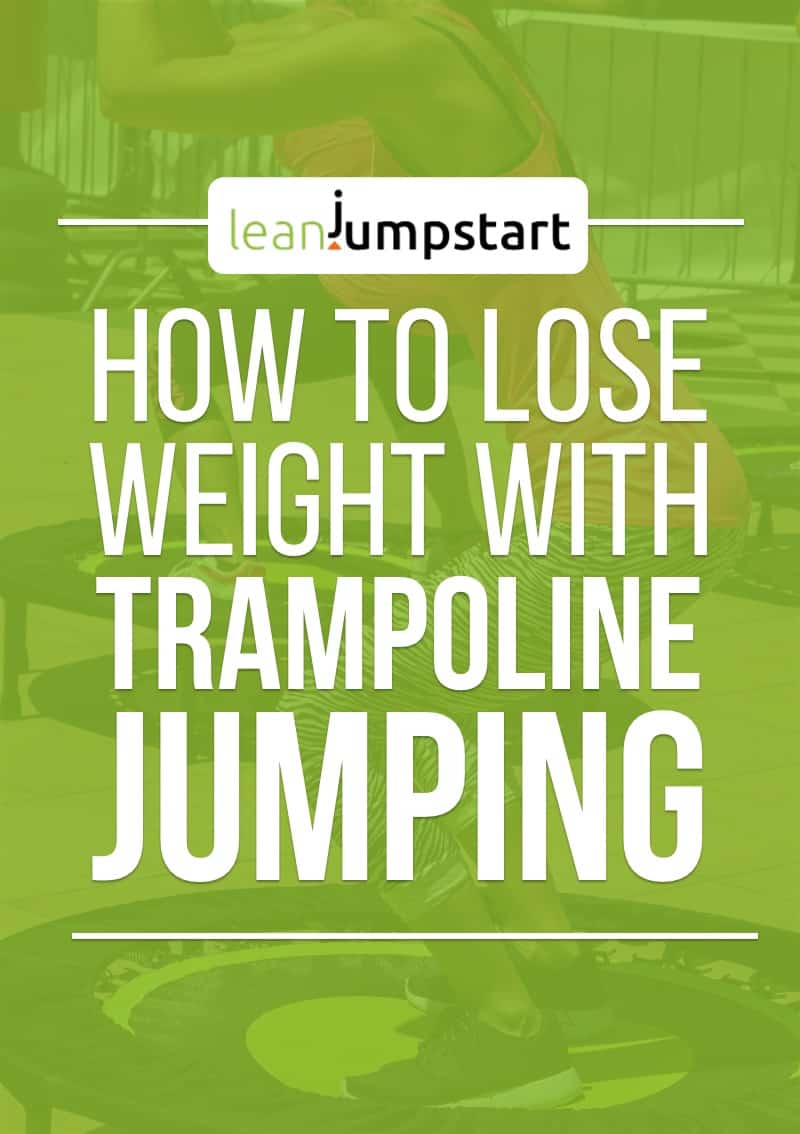 Cardio for sustainable weight loss
The truth is, besides of a healthy diet, regular cardio training is the only way you can reduce your weight and transform your body in a sustainable way. Of course you can lose weight also without activity – but that is less fun and you risk melting your muscle mass.
What is more…fat is burned by muscle, but only if you don't overexert yourself. Exercises like slowly running or rebounding are great fat burning workouts. The precondition is that your breath can still deliver sufficient oxygen to your body's cells.
Are you untrained? The good news is that even after a few weeks you can double your body performance (and hence also your health and well-being), provided that you are physically active 2 times per week for 20 minutes each. In this context, light cardio exercises are a good kick start.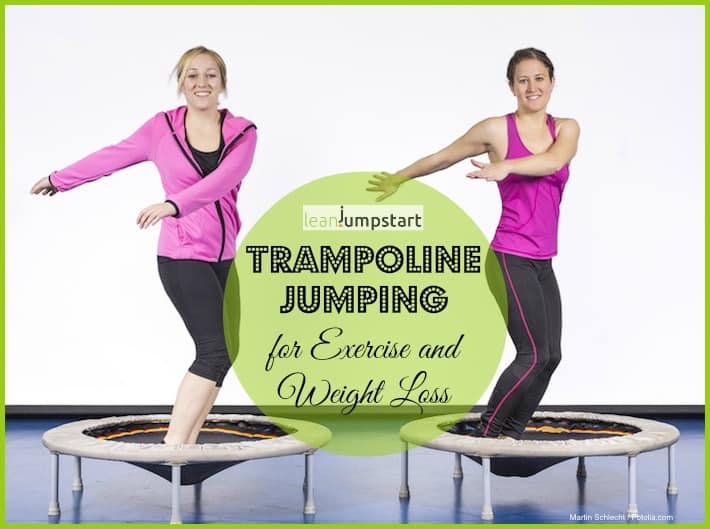 Rebounding versus jogging
From the 80/20 standpoint, running beats swimming or riding a bike. The only thing you need for it is an excellent pair of running shoes. The simplicity of running is possibly the reason why I usually run twice a week for 30 minutes per session.
And still, this kind of easy cardio training is too strenuous for many people.
If you can't bring yourself to leave the house to run, then trampoline jumping is the solution! It is the best option if you have a busy schedule and want to bring fitness activities into your life.
And it saves you even more time…
A built in two-in-one advantage
According to studies conducted by NASA, a 20 minute rebounding training is as effective as 30 minutes of jogging.
Even nowadays astronauts rebound as a form of exercise. With a built in two-in-one advantage, it trains muscles and endurance at the same time. With trampolining, astronauts rehabilitate 14% of the muscle mass they lost after spending two weeks in gravity-deprived outer space.
What a fantastic lean fitness approach!
Fitness for your Whole Family
Rebounding is the perfect cardio and strength training alternative. It is an effective workout that absorbs 80% of the shock with low impact on knees and joints. You can rebound at any age, from 2 to 99 years old.
As you can do it within your home, an indoor trampoline doesn't give you any excuses to avoid exercising. You can even use it to motivate your whole family to stay healthy and physically fit.
Health Benefits of Rebounding
I was pretty blown away at how beneficial this kind of activity can be for every cell in your body. Check below the amazing health benefits of trampolining – there are several benefits that no other form of exercise can deliver:
melts away fat zones
develops lean muscles and balance
tightens connective tissue
cleanses lymphatic system
detoxifies body
normalizes high blood pressure and blood fats
decreases resting pulse rate
normalizes blood sugar levels
prevents osteoporosis and reverses damage
boosts immunity
increases endurance
enhances stress resistance
And there are many more…
It's hard to understand that rebound exercises are not more widely used and accepted. The real reason it is not more popular is likely due to the fitness and weight loss industries misleading you in the interest of their own profits; they want you to invest in overpriced fitness club fees or exotic supplements instead.

Baby steps to jumpstart a mini trampoline workout
Maybe you're asking yourself: "How can I start mini trampoline exercises?" The answer is – "Very slowly!"
The goal for this week is to implement trampolining in your life. No need to make these exercises complex either; they don't require fancy movements or video.
Get yourself a high quality mini trampoline. It won't cost you more than a good pair of running shoes. (It is the only investment above 100 USD I recommend you to do within the 52 clean eating habits challenge. And it saves you in the long run thousands dollars of fitness club fees)
Stand in the middle of the rebounder with your feet hip-width apart. Slowly jump up and down, but avoid lifting your feet off of the mini-trampoline. Increase the intensity of your bounce gradually until you are simultaneously lifting your feet slightly off of the rebounder.
If you are untrained or overweight, you can begin with one minute at a stretch – but, of course, you can implement one minute sessions several times per day. Just step on each time you pass your rebounder for a short workout.
If you are trained, then you can start with three minutes; if you are really fit, then five minutes is great for your beginning sessions.
From that point forward, you can add an additional minute each day until you can exercise 20 minutes per stretch.
How long should the rebounding workout last?
20 minutes of breakfastless trampoline workout in the morning is most effective for weight loss. For warming up and cooling down, you bounce gently with both feet on the trampoline. This should last at least three minutes each.
Heads up: If you love smart and healthy habits like I do make sure to check out my 52 Chef Habits Course. Click here or on the picture below to learn more!

Advanced approach
If you weigh roughly 130 pounds, then 207 calories are burned per one hour jumping on a mini trampoline. But this should really not be your goal! Trampolining for longer than 45 minutes in a stretch doesn't make sense.
For the more ambitious, it is generally better to implement 15 minutes 3 times a day instead of a 45 minute stretch.
How to buy a rebounding mini trampoline
The best mini trampoline is portable, quiet and takes your individual weight and training situation into consideration.


Some day in the future, I plan to buy the JumpSport Fitness Trampoline Model 250 (Affiliate Link!)… for those rainy days.
You can buy a rebounding trampoline online, at sporting goods stores or super stores. For added safety and comfort, I recommend including a stabilizing bar.
SO…WHAT'S WORKING FOR YOU RIGHT NOW REGARDING FITNESS ACTIVITIES?
I'd love to hear your thoughts on rebounding in the comment section below.
Cheers, and have an active week!
DISCLOSURE: I am happy to be of service and bring you content free of charge. In order for me to support my website I also utilize affiliate links in some of my posts such as for Amazon.com, and others to come. If you buy the items over the links in most (not all) cases I will receive a small referral commission. In return I'm happy to answer you any questions that you have related to the product or service I am recommending. Thank you in advance for your support.