Last Updated on January 6, 2019
Each year in May we are on the hunt for lovely and creative mother's day gift ideas. Anna Maria Jarvis originally invented this day in honor of her mother after she passed away and now we celebrate it worldwide for over 100 years.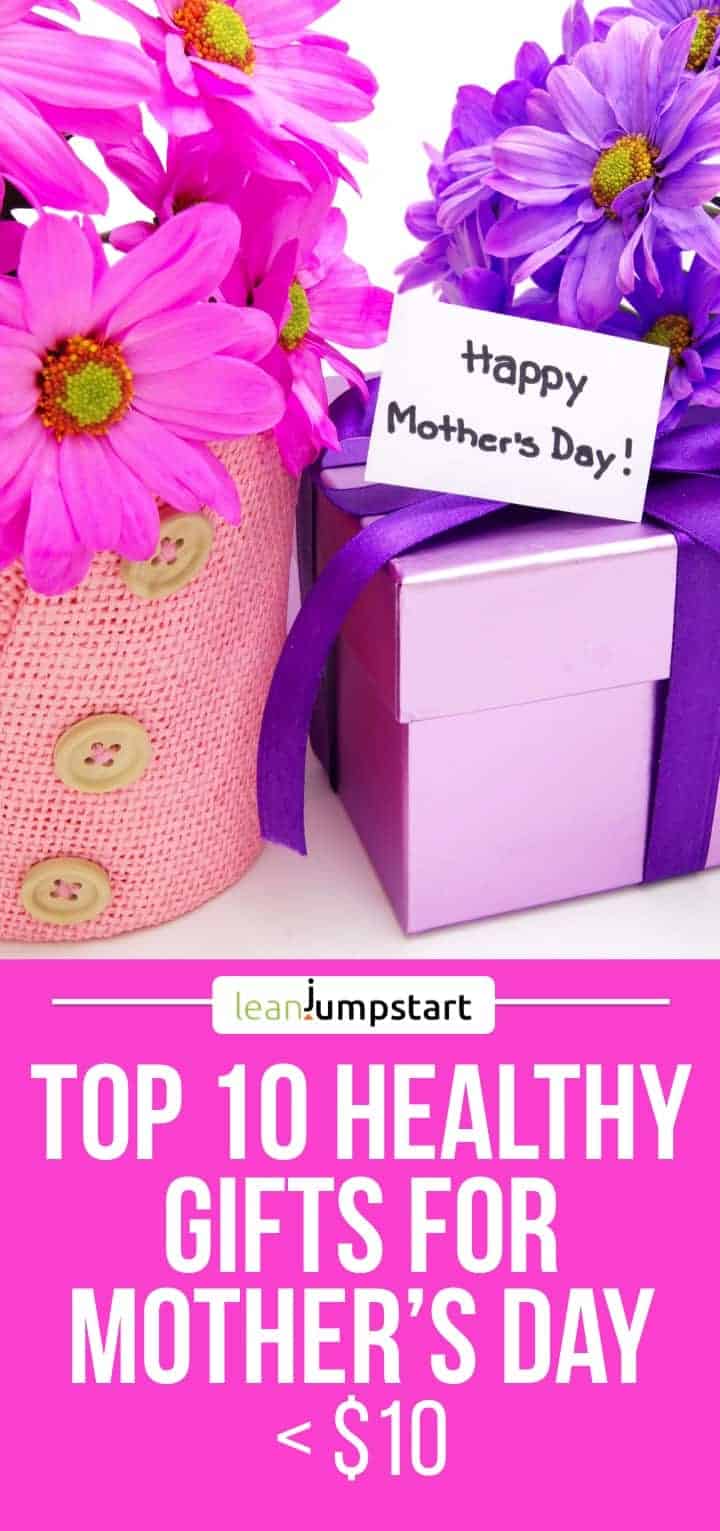 Mother's Day is a beautiful tradition most of us don't want to miss. This year it falls on Sunday 14, so you have a couple of days to come up with the perfect gift idea to show mom how much you care.
Best mother's day gift ideas are good for mom too
As founder of leanjumpstart.com I firmly believe that the best mom gifts don't only make mothers feel good, but they are good for them too. I love giving presents but as a minimalist I omit consumerism whenever I can.
Whether you're 12 years old or 60, here are my top 10 healthy mother's day gift ideas that won't bust your budget and will guarantee a smile on her face!
1. Bake a Clean Eating Chocolate Cake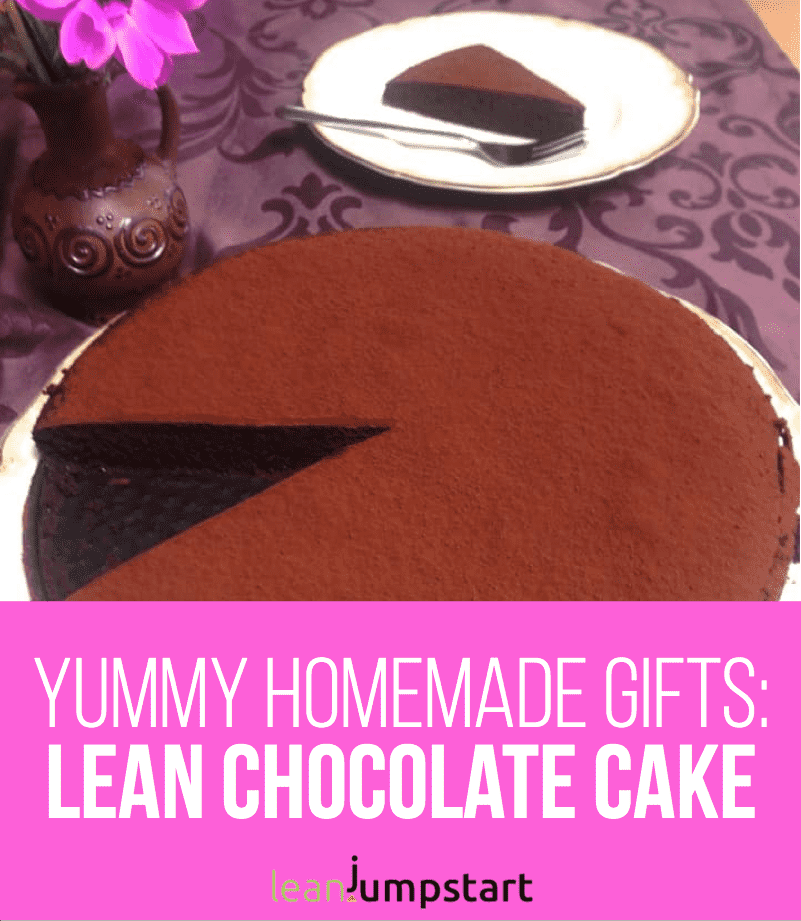 Is your mother a chocoholic? Instead of store-bought chocolate, surprise her with a homemade chocolate cake. I've just published a flourless, skinny and easy recipe some weeks ago. Use a toothpick to write on the simple cacao powder decoration e.g. "best mom" with a heart. You can even use a heart shaped baking mold. I bet your mother won't guess the secret ingredient in this special treat.
Click here to grab the clean eating chocolate cake recipe!
---
2. Prefer Potted Flowers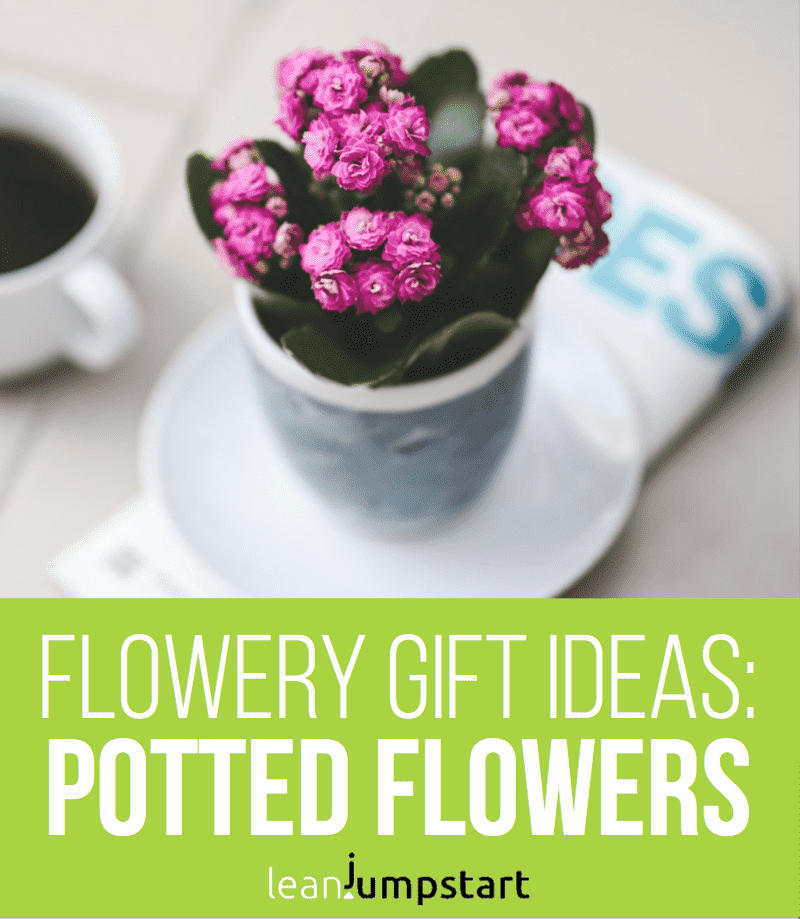 Flowers are classic mother's day gift ideas and never wrong. They are a living reminder of all the love mothers pour into our hearts. Flower gifts serve as a symbol of growing appreciation for the number one woman in our lives.
Instead of pricey "dead flowers" try a flowering perennial or other plant in a nice pot. These flower gifts last longer and spread happiness for many weeks and months to come. Flower-induced happy feelings mean that endorphin and serotonin hormones are being released. A quote from Dalai Lama puts it in a nutshell:
"Happiness is the highest form of health".
Affordable potted flowers in May are for example:
hyacinth,
gerbera daisy and
kalanchoe (see picture above).
Sometimes you can even get a beautiful orchid for under $10 at Aldi.
---
3. Cook a Vegetable Stock Paste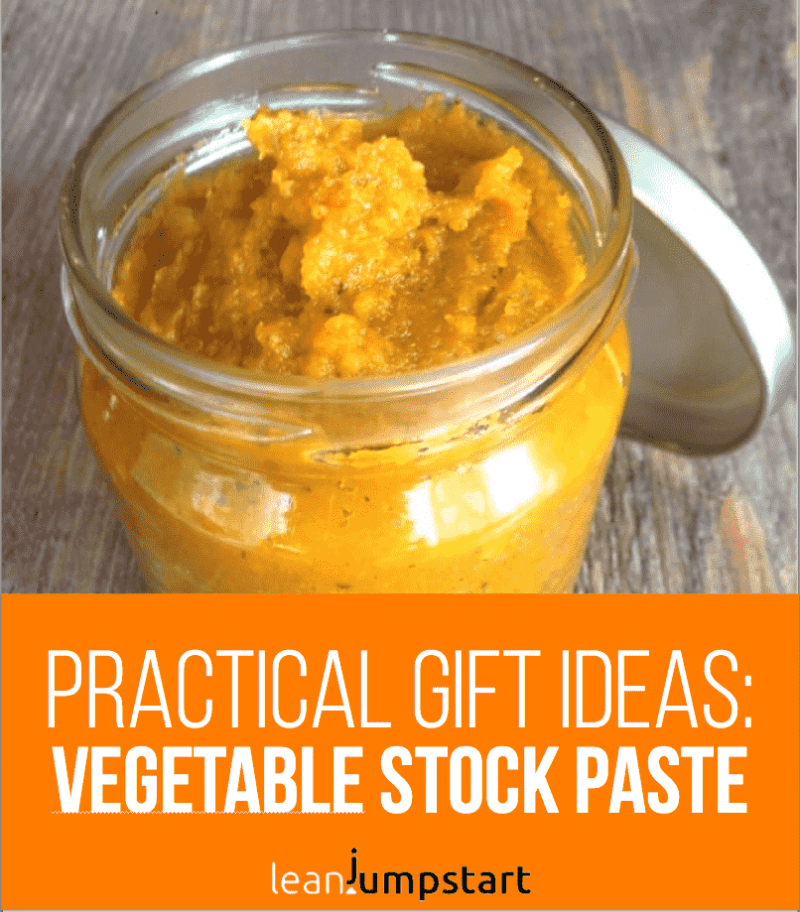 Here comes another affordable homemade gift idea. Vegetable stock cubes are probably found in any kitchen. I know however that many people have a bad conscience when cooking with them. It's not always easy to get vegetable stock paste that is free of monosodium glutamate (MSG). If you are lucky and can spot one, the price for it is often exorbitant high.
Make yourself proud and cook instead your own clean vegetable stock concentrate. It is easier to create than you would expect. Just fill it in a small jar, decorate it with a bow and ready is a practical food gift for your mom. Be prepared that she'll asks you for the recipe.
Click here for the vegetable stock concentrate recipe!
---
4. Mix a breakfast cereal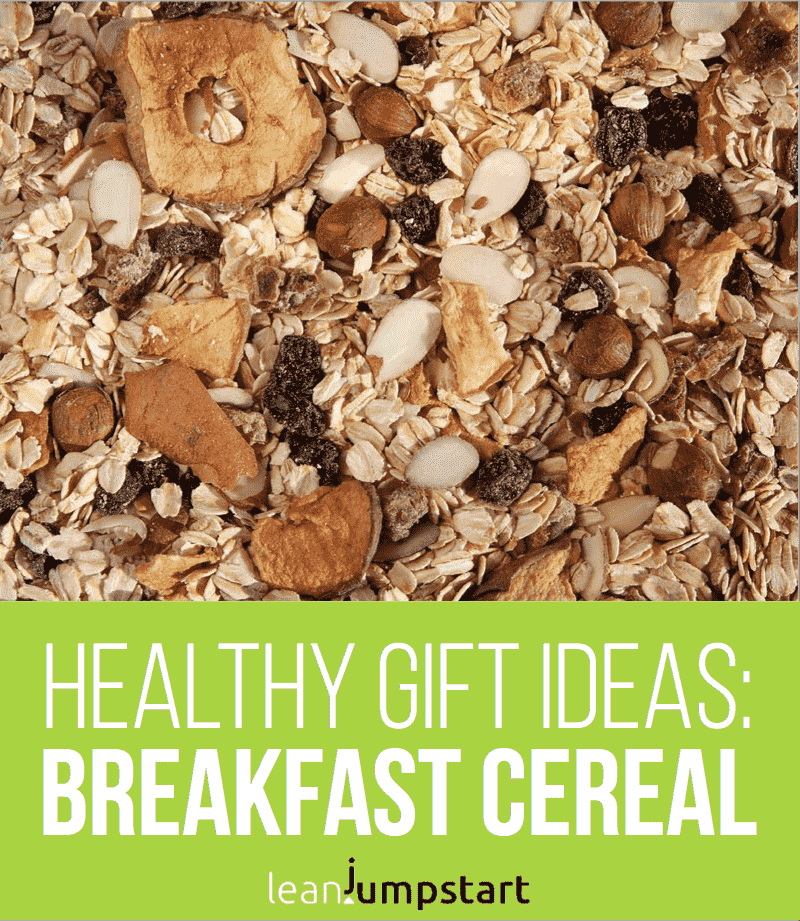 Diverse websites offer food creations you can customize according to your taste. A unique idea could be to mix a healthy breakfast cereal named "mom". On mixmyown.com for example you can create granola, oatmeal or muesli from 100 premium ingredients or choose from special pre-mixes.
You can usually customize everything from ingredients to packaging and "branding" or choose among different designs. This gift idea with personal touch will for sure delight and keep mom's body healthy and in tip-top shape!
---
5. Choose a Funny Quotes Book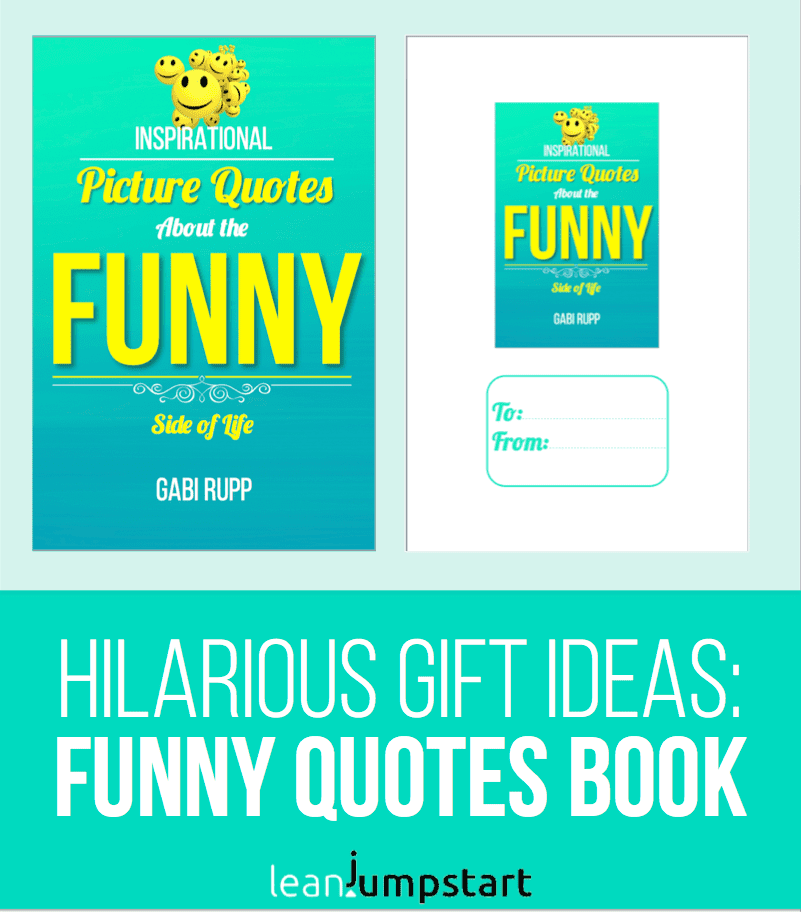 Even if books seem to be a bit old-fashioned they are still extremely popular mother's day gift ideas. In this context I'd like to recommend my "Inspirational Picture Quotes about the Funny Side of Life". Each page will put a smile on your mom's face or leave her laughing for a while.
As humor is very individual a representative group of 20 international readers decided upon the funny elements of my book. It's bursting with humorous quotes about life, arranged in themes with bright colorful pictures. On a special dedication page you can add your own good wishes, quotes or greetings and create an even more personal present.
To keep my promise of under $10 I've lowered the price for the funny quotes book from $12.99 to $9.99 until mother's day;)
Click here to learn more about the funny quotes book!
---
6. Infuse Olive Oil with Rosemary and Garlic
This might be one of the easiest, thoughtful and decorative food gifts:
A pretty bottle with healthy, flavored olive oil. Insert 2-3 washed, thoroughly dried rosemary twigs and 2-3 garlic cloves into food-safe bottle with airtight seal. Cover with olive oil, seal, stick a bow on it –done!
Stored in a cool place the flavored olive oil lasts 4-6 weeks. Make sure to wash bottle with hot water and dry thoroughly before you use it.
---
7. Express your Feelings with Mom Wall Art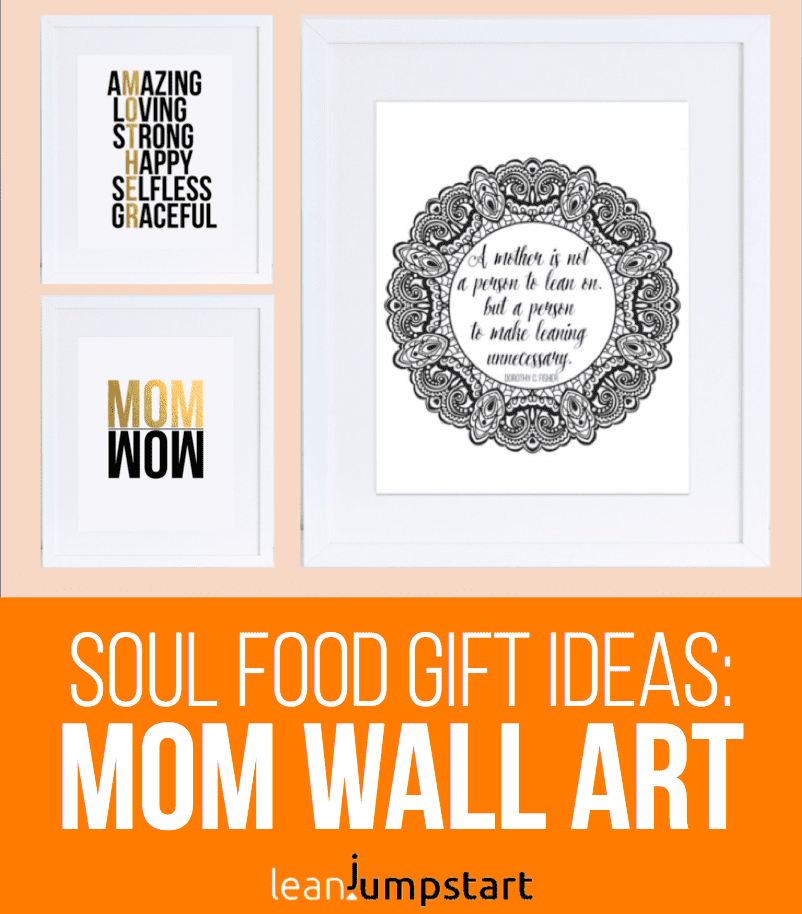 "A mother is not a person to lean on, but a person to make leaning unnecessary".
Isn't this a great quote by Dorothy C. Fisher? I thought so…That's why I created a printable wall art with this wonderful quote (see picture above). You can purchase it and 6 other designs for moms in my Etsy Shop. Display your love for all to see with a fabulous addition to the wall of mom's house.
These are wonderful "soul food" gift ideas to express how much you care. As instant download under $5 each, you can print them out immediately after purchase.
---
8. Customize a Mom Quote Poster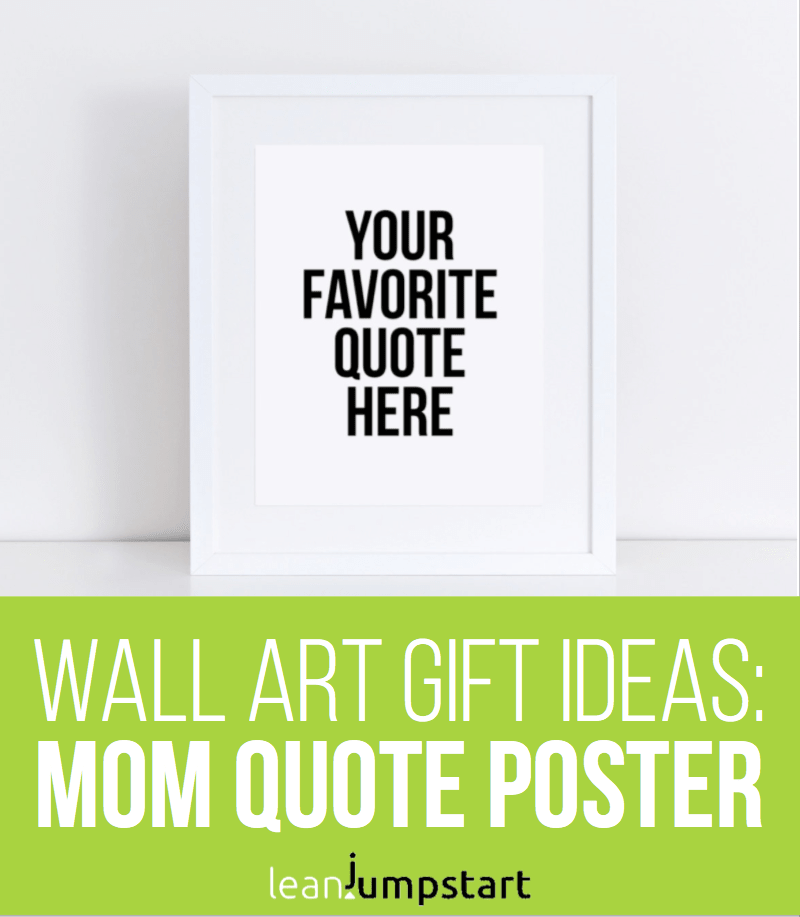 If she's the "best mum ever" let everyone who comes into her house know with this "Custom Quote Order". Just specify the quote or words you want and you will get your customized design within 24 hours. It's the perfect addition to your mom's house this Mother's Day!
And before you ask…yes, this service is also available for under $10. In fact you have to invest just $7.99 to get a custom print quote for instant download.
---
9. Thank her with a Gratitude Quotes Book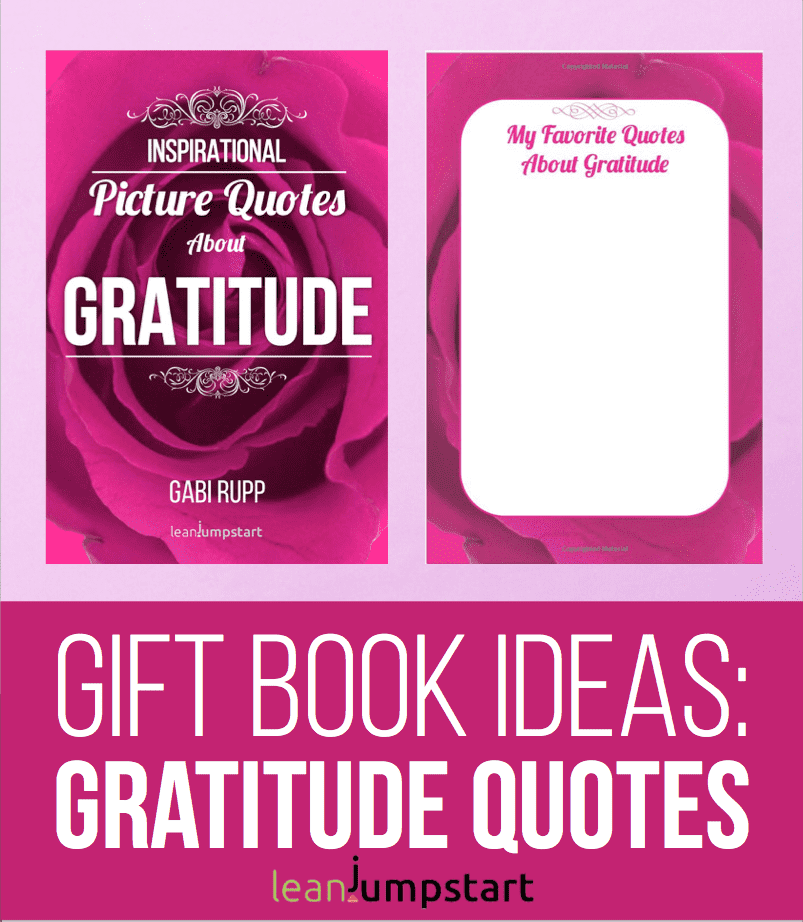 This gift book could be another "soul food" for your mother and a great way to express appreciation and gratitude.
There are only two ways to live your life. One is as though nothing is a miracle. The other is as though everything is a miracle. 
I've packed this thought-provoking quote from Albert Einstein in my gratitude quote book with dozens of other insightful quotes that will motivate and enchant the reader. All quotations are placed within a beautiful pictorial setting that help the words take flight.
I've included also a blank page where the reader can write down his/her favorite gratitude thoughts and quotes. This gift book like all of my motivational books comes also with a special dedication page.
Click here to learn more about the gratitude quotes book!
---
10. Create a "Get out of Chore" Card
You know for sure mom's least-favorite chore? Washing the car, cleaning the shower cubicle, pulling out weeds in the garden, cleaning out the refrigerator, cooking dinner etc. Create a homemade gift card offering to do that very chore for a week or month.
I hope I could inspire you with my healthy mother's day gift ideas.
Wishing you a fabulous mother's day!
– Gabi Rupp
Founder Leanjumpstart
Creator of 52 Chef Habits​​​​​​​