How to organize your clean eating recipes with the 80/20 approach
This week we'll tackle clean eating recipe organization in 3 easy steps. The goal is that you choose a method that works best for you to simplify your preparation and cooking process.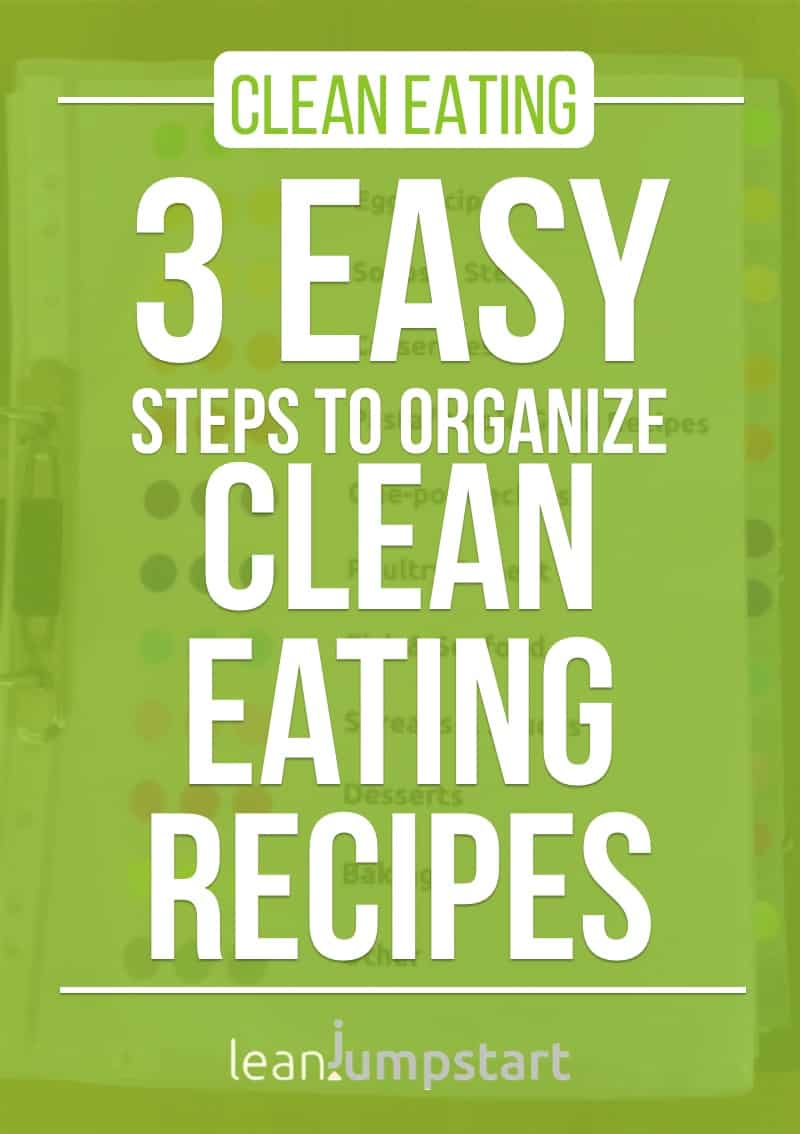 With a 80/20 clean eating approach, you aim to eat clean 80% of the time. That's why your favorite clean eating recipes and ideas need a place that is easily accessible. My advice is to store them separate from your other not-so-clean recipes.
Several methods of clean eating recipe organization
1.) The recipe box method

For a long time, a recipe box with index cards was a great way to keep recipes organized. I still remember my grandmother's index cards sprinkled with powdered sugar.
Advantage:
• Such a box doesn't need much space and once it is full you can just stick another box on top of it.
• You can arrange recipes in categories very easily and quickly.
Disadvantage:
• You'll have to transcribe all clean eating recipes or cut them out in a way matching your index cards. With larger pages of magazines, this gets difficult – especially if printed over a double page.
• If you don't like your own handwriting, you won't choose this method.
• The index cards can get dirty when you're cooking.
2.) The written book

All you need for this method is an empty notebook. There are some books made especially for recipes. You then write or stick your clean eating recipes into them.
Advantage:
• Such a book is handy, doesn't need much space and you can take it with you everywhere.
Disadvantage:
• It is difficult to arrange recipes in categories. Once a category is full, you can't include new pages.
• You could use one notebook for each category or related category. But then again you need more space and it might get confusing over time unless you label them clearly.
• If you don't like a recipe anymore, you'll have to pull out pages, scratch them out or paste over them.
3.) The binder method

Use an ordinary 3-ring binder. If it looks too plain, you can opt for binders sporting a hip design or decorate it yourself. In addition, you'll need tab dividers and plastic page protectors.
Advantage:
• You can categorize your clean eating recipes to your heart's content (like the recipe box method).
• If you store your recipes in plastic page protectors, you can wipe away cooking stains or similar.
• Even double magazine pages can be stored.
• It is quite easy to file new recipes in the system.
Disadvantages:
A binder or organizer probably takes more space than a recipe box or notebook.
Alternatively, you can buy a ready-made system. Two binders with lots of organizing options are the Gallery Leather Recipe Organizer ($34) and the C.R. Gibson Bon Appetit Deluxe Kitchen Binder ($35)
4.) Electronic recipe manager
With technology creeping into all realms of our lives, you would think that paperless recipe organization is on the rise too. To a certain extent it is! I could write a book on all electronic methods offered nowadays to manage your recipes.
Many famous recipe websites offer virtual recipe boxes or useful recipe apps. I know that some of my readers use "Evernote" to successfully organize their recipes. Pinterest is a great option too.
And yet, according to a recent survey on "Lifehacker," the majority (over 36%) still voted for paper when asked for their best recipe manager. There probably is a certain intimacy that comes with browsing recipes on paper. At least that is how I feel about it in spite of being a girl who works on the web.
3 easy steps to organize your clean eating recipes
Step 1: Declutter your recipes
As always, the first and the hardest step is decluttering. I'm sure that you have collected clean eating recipes from magazines or the web that you always wanted to try but you never did. Toss them away! You will see, this act is liberating!
And then there are those cookbooks where you only love a few recipes from it. Scan or copy your favorite ones, then you can sell or donate it. Or give your dispensable cookbook to food-loving friends or relatives.
And finally, all the recipes you didn't like after trying should of course be tossed too!
The big advantage of decluttering is that you make room for your most important recipes; you spot them quicker and save time in your cooking process.
Step 2: Categorize Recipes
As a second step, categorize your recipes. Create your own index according to your preferences. Or use my recipe index I put together according to the 52 clean eating changes:
Salads & Starters
Egg Recipes
Soups & Stews
Casseroles
Pasta/Whole Grain recipes
Onepot Recipes
Poultry & Lean Meat
Fish & Seafood
Desserts
Baking
Other
Step 3: Chose your most pragmatic method
Once you have declutterd and categorized your recipes, decide on an organization method. An important criteria is that you think about what works best for you, how much space you have, how important the look and feel of your system is, etc.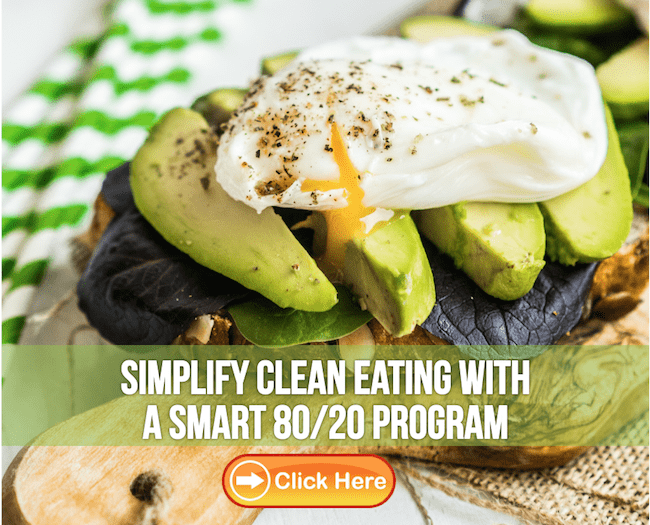 What I am doing
My approach to clean eating recipe organization is pretty basic. For the last couple of years, I've started to combine the binder method with my iPhone. I use a regular German 2-ring binder (see below), those clear sheet protectors and divided sheets (for recipe cards).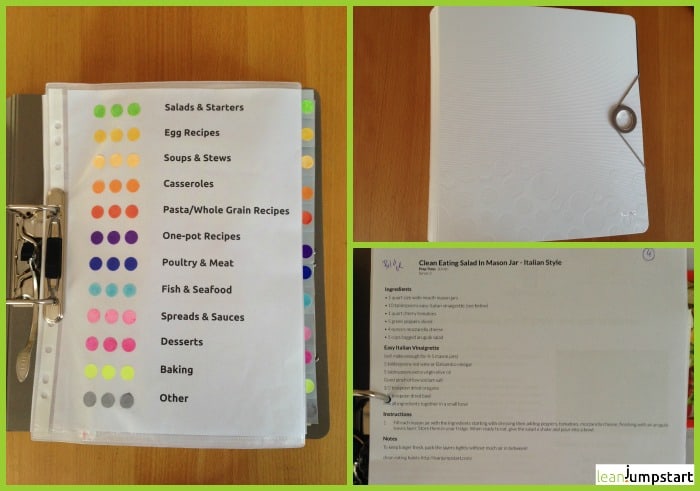 For my own clean recipe creations I share on my website, I print the recipes out and store them in my special binder designated for them. When I stumble across a great recipe on the web, I first pin it on my Pinterest board. I can then easily access it via iPhone in my kitchen and give it a try. Only when I really love the recipe do I print it out and store it in my binder too.
This method allows me also to transfer the recipe from a magazine, book, etc. without having to re-write it.
What is your type of recipe organization?
I'm curious – how do you organize your clean eating recipes and why? Let us know in the comment section below!