3 easy steps to save huge money with wholegrain bread
Clean eating on a budget seems to be a contradiction in itself. "Eat clean" books often recommend complex recipes with many exotic ingredients that could empty your wallet. Often, they also promote the use of overpriced supplements.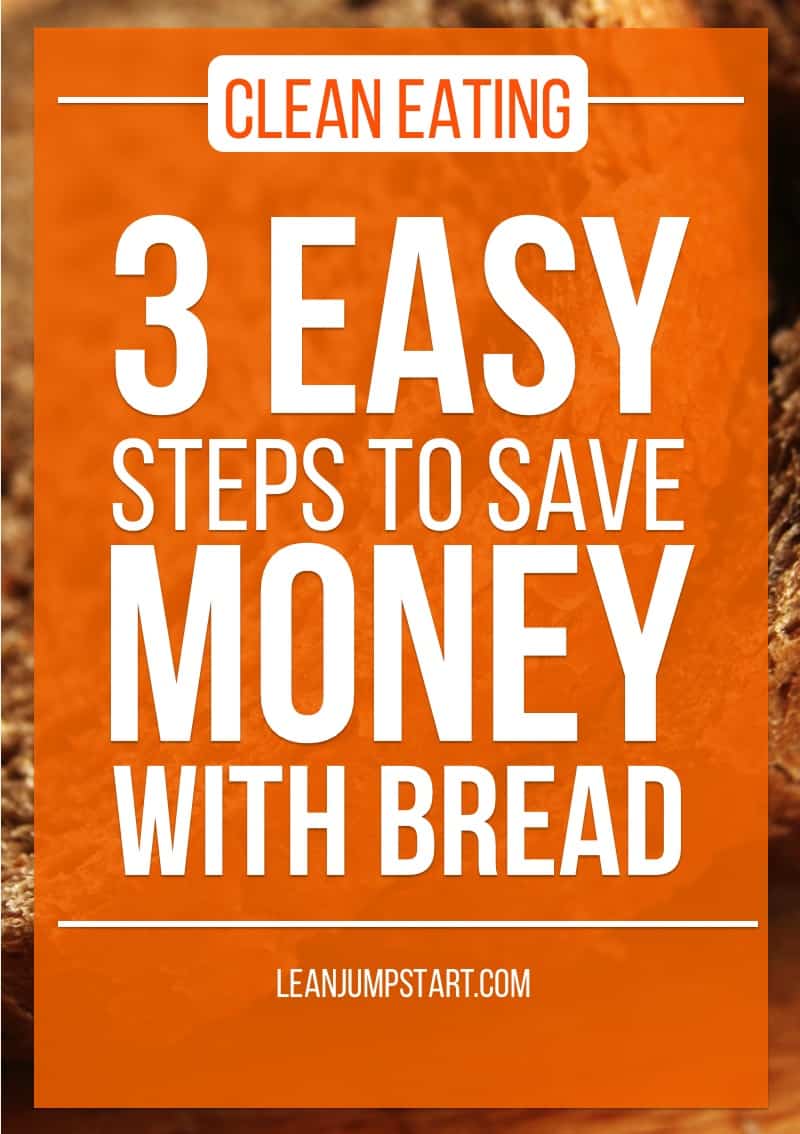 Hopefully – after 35 weeks of clean eating – you should know better…
Most staples of the basic clean eating kitchens are cheap or affordable. Clean eating in general, and especially the presented 80/20 approach, offers many opportunities to save money. More about this in a minute…
Which clean eating foods are expensive?
This is something everybody has to decide for themselves. More important is the question of what means "too expensive?" Can healthy nutrition really be too expensive? If you consider life and your health as your highest asset, then you can hardly hold this claim. Clean eating in that case is not expensive but essential and self-evident.
Why save money on your health while buying new smartphones, cheap clothing and plastic crap made in China? It remains a question of your individual perception and priorities as far as how much your daily food should cost.
But what can you do if you have a fixed budget that doesn't seem to be enough? Even then, you have still so many smart options…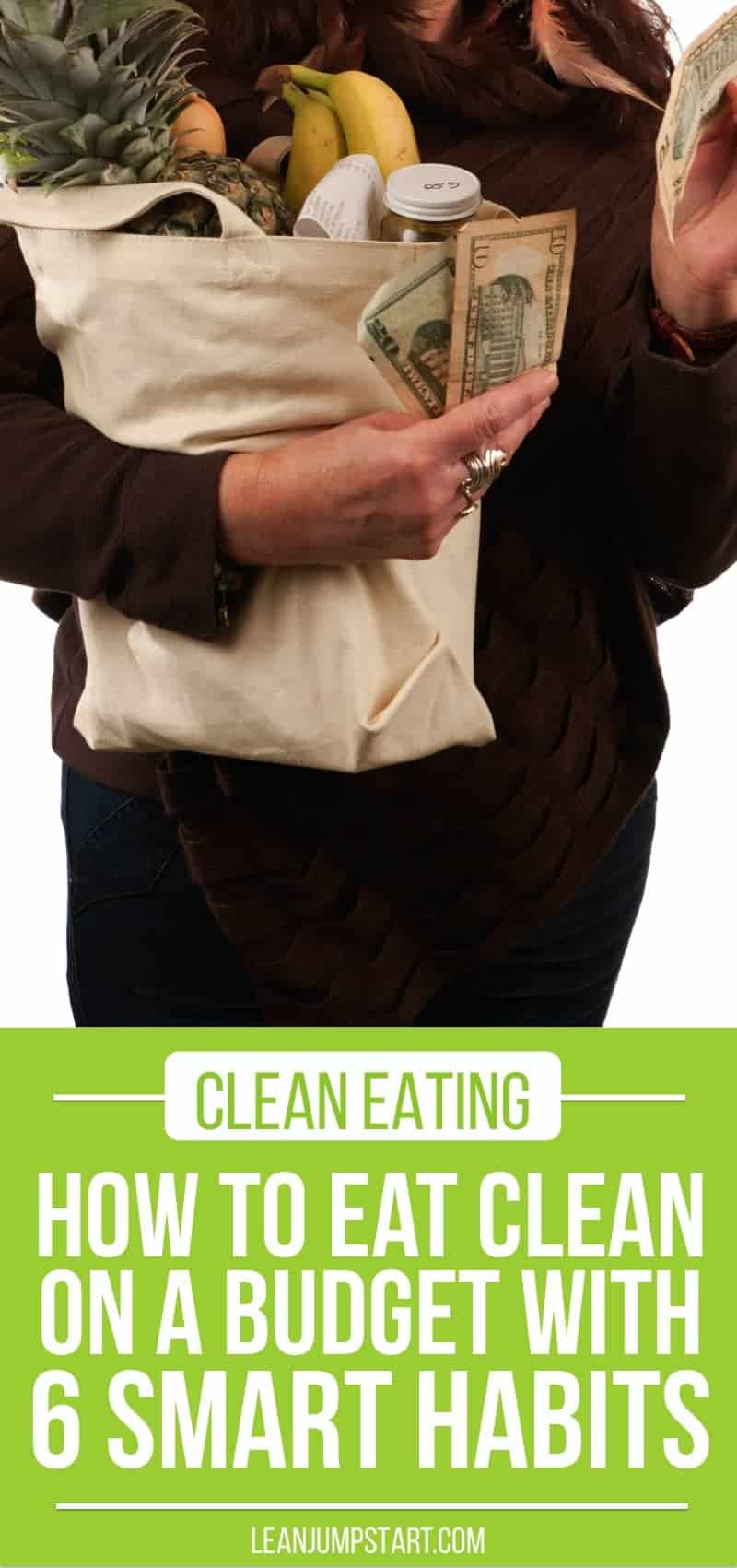 6 habits that support clean eating on a budget
I've already published several challenges that implement the "clean eating on a budget" aspect.
1. Buy seasonal and local vegetables: Eat seasonal vegetables and fruits from your region. These are not only healthier and tastier, but usually they are also more affordable as transport and storage costs are minimized.
2. It mustn't be always organic: Conventionally grown produce is still better than processed products and fast food. Remember: the health benefits of nutrition in fruits and vegetables still outweighs the risks of pesticide exposure. On farmer's markets, you'll find regional produce without organic labels that often match the requirements of organic farming or even surpass it.
If unsure, I highly recommend checking EWG's Shopper's Guide to Pesticides in produce. It provides yearly updates about the cleanest 15 conventionally-raised fruits and vegetables.
3. Meal planning: You'll waste less food as you buy only what you need. On top of that, you can plan your meals
 around grocery sales, coupons, vegetable boxes and/or what you have on hand.
4. Discounter shopping:
 At Aldi, for example, you can buy high quality food at very low prices. Most of the produce you get in the grocery store you'll find there too. They even sell organic produce.
5. Use a shopping list: Using a shopping list and sticking to it is the "safest" way to shop. Actual research from the University of Pennsylvania shows that people who can avoid impulse spending can save up to 23% on their grocery bills.
6. Mason Jar salad to-go solution: Another actual study shows that people who pack their lunch instead of eating out every work day save around $2,500 per year.
Planning daily bread consumption offers huge money saving potential
No matter if you bake your whole grain bread on your own or if you buy organic whole grain bread, it costs you either time or money. What's more? Bread goes stale fairly quickly. I have no numbers for the US – but did you know that bread is Britain's most wasted food? Let's be honest…
How often in your life have you been forced to throw away moldy bread? Now, do a calculation on how much money you could have saved on this bread waste quantity.
Clean Eating on a Budget with Whole Grain Bread
Here comes a 3-step habit change with huge time and money saving potential. A great way to reduce wastage is to freeze bread. I love this approach and I do it all the time.
Step 1: Separate the portions of whole grain bread slices your family needs per day. If there are 4 people in your household, then 6-8 slices per family per day should be enough.
Step 2: Pack these bread slices in appropriate freezer bags, label them and put them in the freezer.
Step 3: The day before you want to use them, put them in the fridge to thaw. That way you will always have fresh whole grain bread available at home. Best of all? It tastes the same as it does when you eat it directly from the bakery.
Extra tip: If you forget to thaw the bread slices, no problem! Put each frozen slice in the toaster – within two minutes or less you can enjoy thawed and fresh bread again.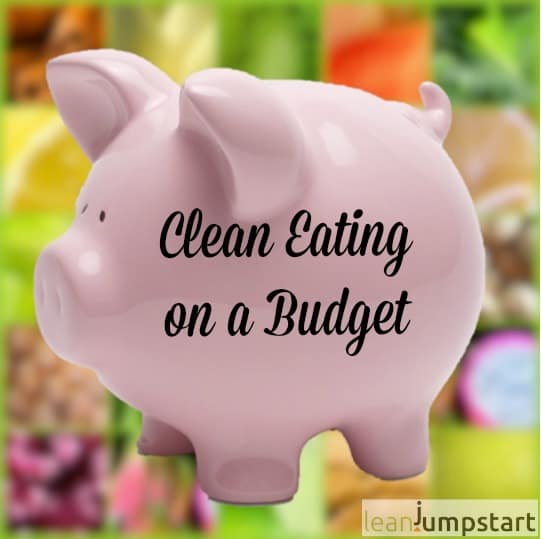 3 Additional Clean Eating on a Budget Tips
Budget Tip 1: Stock up on sales
You can save 20 percent or more by stocking up on grocery items that are on sale. It's important to stock up on clean food that you eat quite often.
Budget Tip 2: Hit the bulk bins
Stores always have bigger packs that cost less per unit. Be sure to check the unit price.
Suggestions for clean eating foods you could stock up
non-perishable groceries: lentils, brown rice, quinoa, barley, oatmeal, whole-wheat pasta, olive oil, vinegar
Groceries or meat that can be frozen: herbs, legumes, whole grain bread, chicken or turkey breasts, ground beef 95%
Frozen vegetables and fruits: broccoli, cauliflower, peas or brussel sprouts are harvested at an optimal level of ripeness and professionally frozen; the same is true for frozen blueberries or raspberries.
80/20 clean eating cans: tomatoes, beans, salmon, tuna
Budget Tip 3: Make Your Own Frozen Dinners
On days when you cook at home, make enough food for at least five portions. Freeze the extra portions in individual containers and label them.
Bottom line: Clean eating on a budget is possible.
The premise is the willingness to participate actively in the preservation of your own health.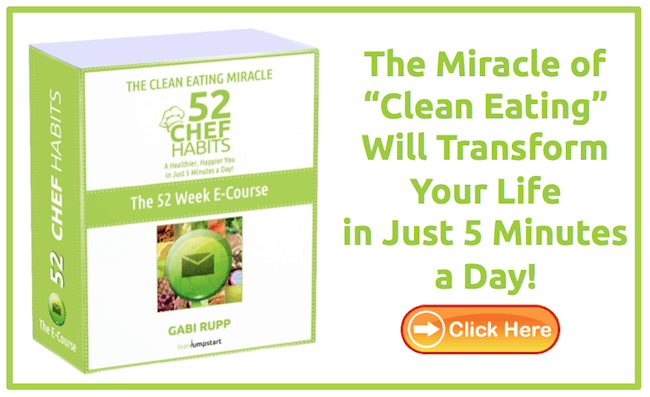 Got a great way to

save

money on clean eating foods?
We want to hear 'em all! Send us your best money-savings tips in the comment section below!