I've put together 57 inspirational Christmas quotes including a little gift + video at the and of this blog post. Enjoy these wonderful words (I've included even some funny Christmas sayings) and spread the Xmas cheer with your family and friends.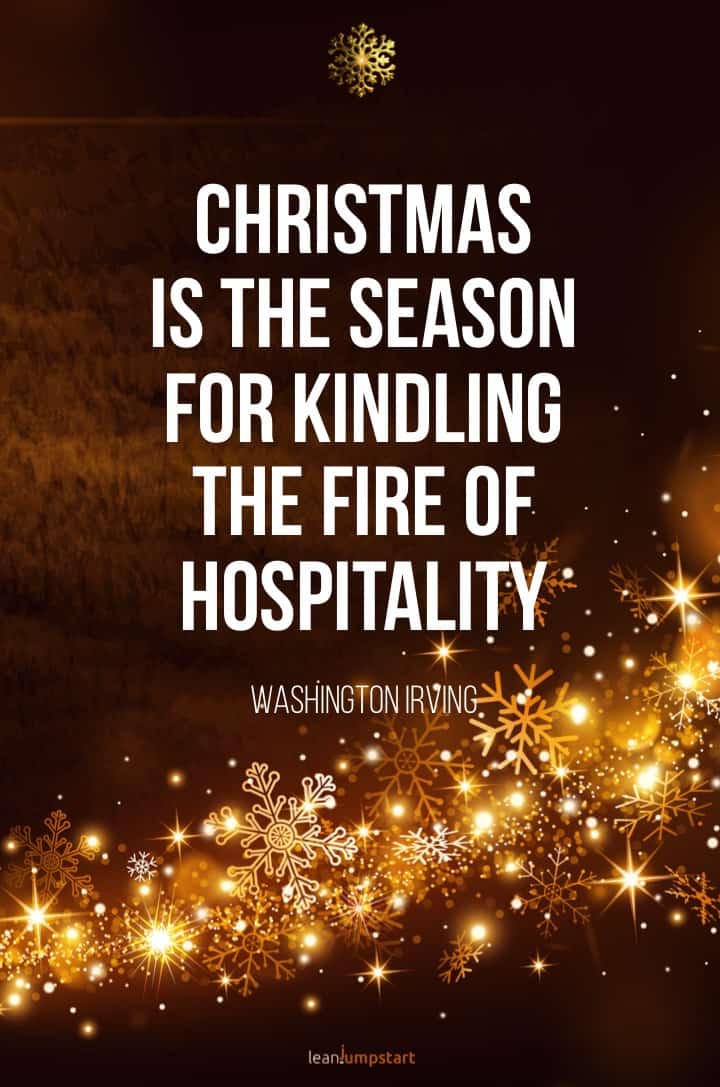 Christmas is the season for kindling the fire of hospitality. – Washington Irving
---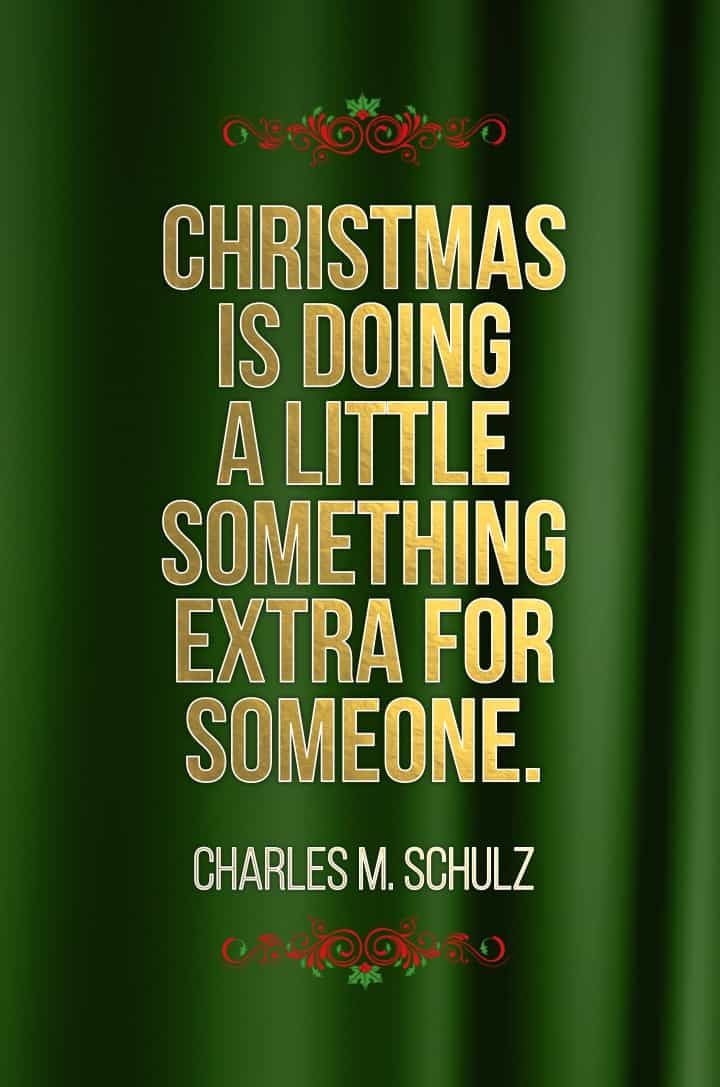 Christmas is doing a little something extra for someone. – Charles M. Schulz

---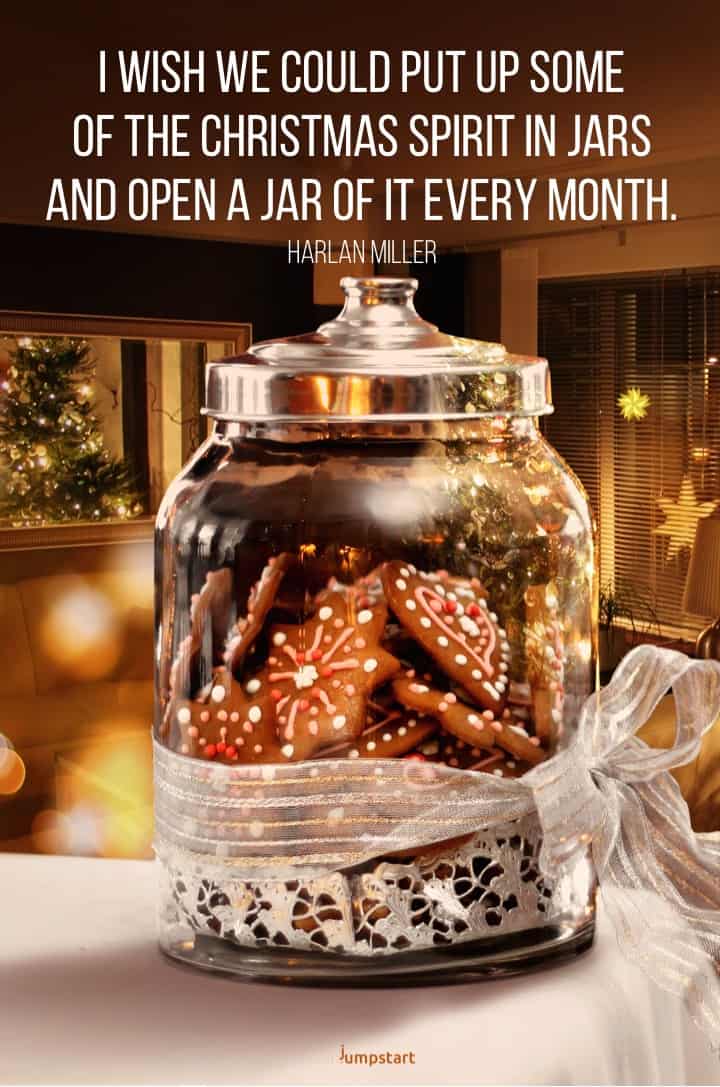 I wish we could put up some of the Christmas spirit in jars and open a jar of it every month. – Harlan Miller
---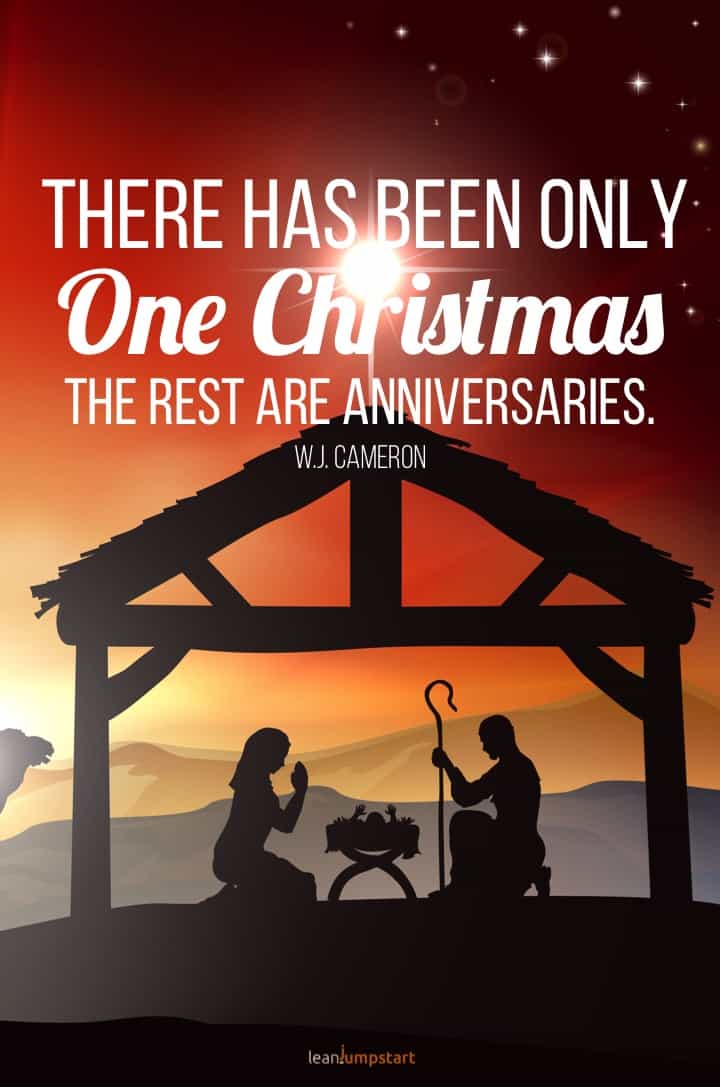 There has been only one Christmas. The rest are anniversaries. – W.J. Cameron
---
 Christmas is the day that holds all time together. – Alexander Smith
---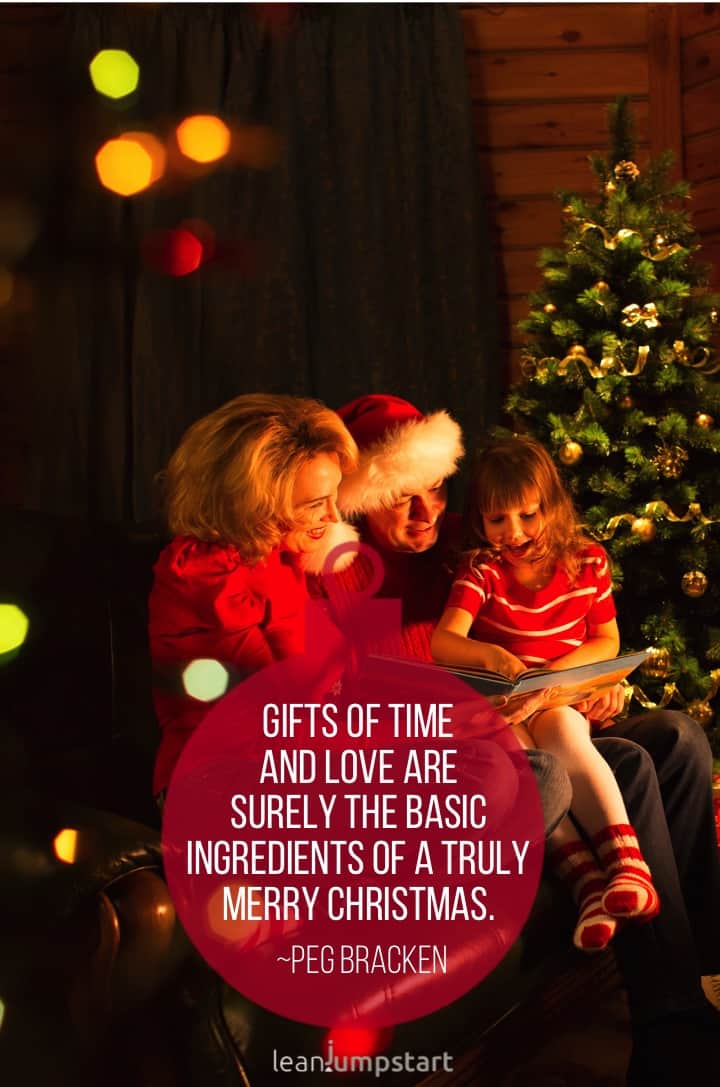 Gifts of love are surely the basic ingredients of a truly Merry Christmas. – Peg Bracken
---

I'm dreaming of a white Christmas, but when the white runs out I'll drink the red. 
---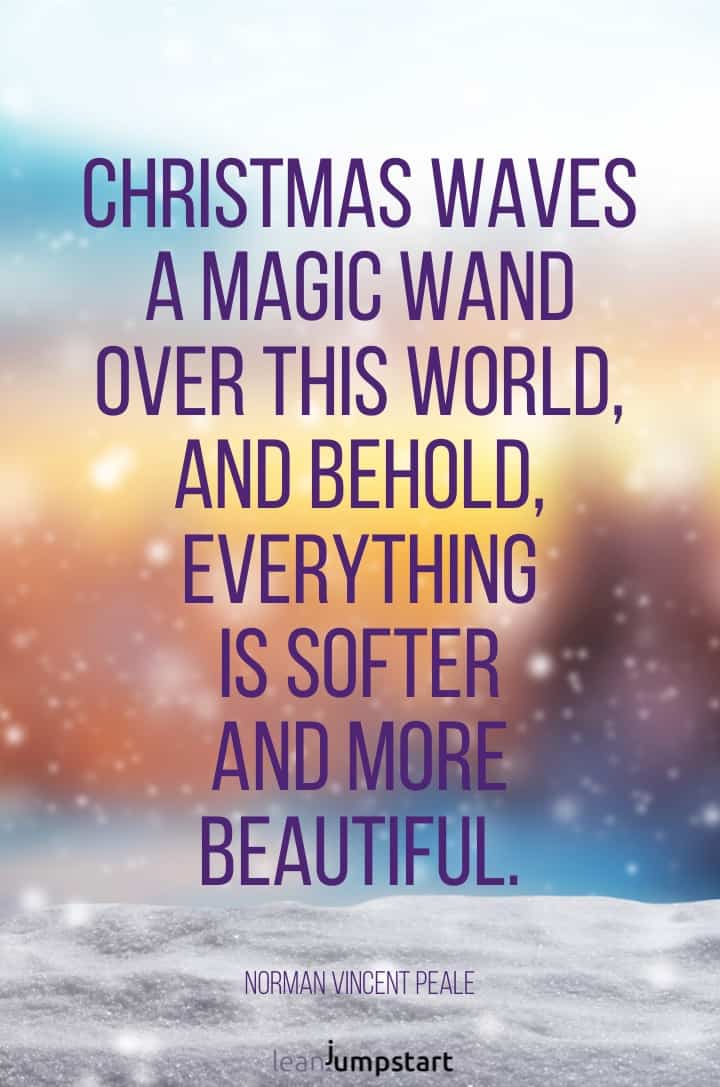 Inspirational Christmas Quotes Book is out!
I hope you're having an amazing winter so far, or if you're on the other side of the world – like Australia – an amazing summer! I just wanted to check in with you and fill you in on what's been going on lately.
I'm happy to announce that last week I finally finished my promised "Christmas Book":
"Inspirational Picture Quotes about Christmas"
So maybe you are asking where are all the remaining of the promised 57 inspirational Christmas quotes? A few of them you've seen at the beginning of this blog posts. All other Christmas quotations you'll find in my new book.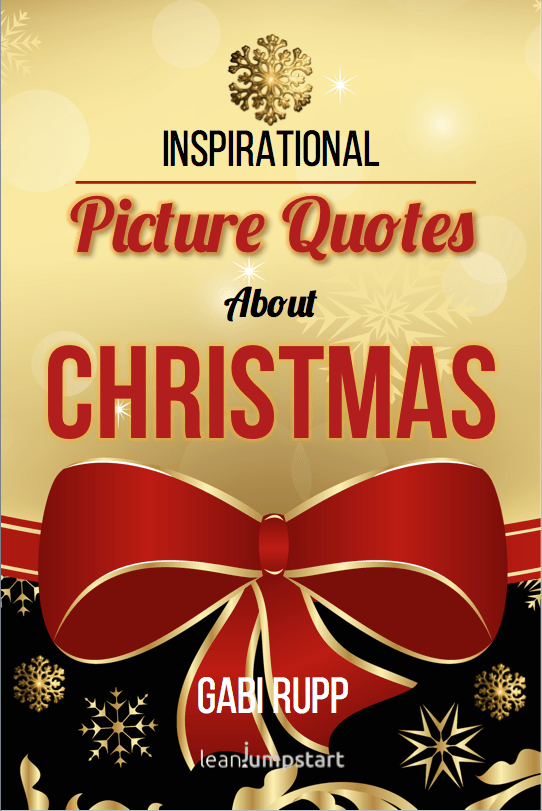 I know that the book is overdue and that I'm a bit late – maybe you know the quote from John Lennon:
"Life is what happens while you are making other plans".
That's exactly how I feel these days. But still I'm grateful that given the actual challenges I managed to create it. Better late than never;)
As always the printed edition comes with a special dedication page at the beginning.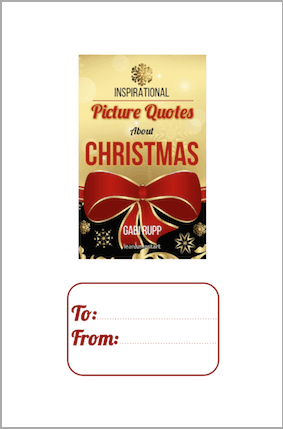 As a result of a survey and your valuable feedback I've included two blank pages for the reader's favorite inspirational quotes at the end of the book.
It is my 10th book in the Inspirational Picture Quotes series.
I slightly missed my goal of publishing 12 picture quote books this year but I have good reasons for it. In other words I adapted my goal according to your valuable feedback.
What exactly made me adapting my goals?
Over the course of the year many of my inspirational picture quotes books readers showed a big interest in my 52 clean eating challenges. So I decided to create a Quick Reference Guide on Kindle that I published in August 2015. (Book Number 11!)
For sure the most of my time I invested in my new Ecourse The 52 Chef Habits Program that I launched in November this year. The working hours I've put in the course are equivalent to at least another 12 books;)
Thanks of you, I never felt alone on this journey…I'm feeling so blessed having fabulous people around me let it be my reviewer team, my blog, newsletter or my book readers.
I was even able to form a Beta Tester Group of 10 people out of my reviewer team for my new course. I couldn't have imagined receiving such a valuable input in different areas – each of them gave superb advice in their individual area of expertise. I really felt like working in a team with 10 wonderful experts helping me to optimize the course. An experience I don't want to miss.
Inspiring words of wisdom to treasure!
Ok, back to the Christmas book that will fill your heart with the magic and joy of Christmas time! The inspirational quotes and beautiful pictures will for sure put you in the holiday spirit and provoke the reader to think about the season in ways other than commercialism. See for yourself!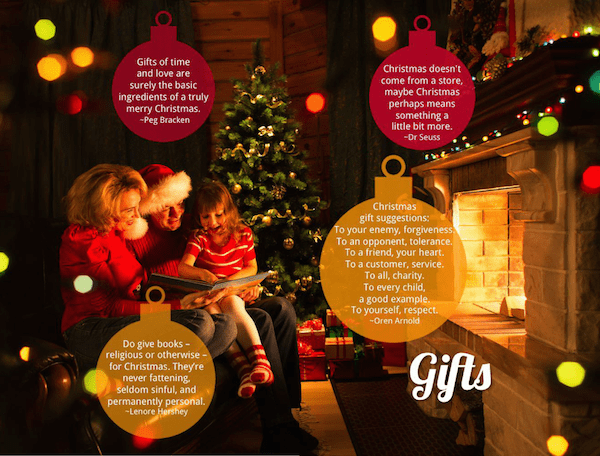 My "Inspirational Christmas Quotes" book has already got 21 great reviews averaging 4.6 stars! Well worth grabbing while you can. And of course if you are lacking in Christmas gift ideas…especially the physical copy is a great gift to share too!
You can buy the paperback and get the Kindle book for just 1.99 USD instead of the regular price of 6.99 USD, and let it put you in the holiday spirit while you wait for the paperback to arrive in the mail. This is a convenient way to gift yourself immediately and get a precious gift for a loved one in time:)
=> Click here and get the Christmas book!
---
Take a glimpse into inspirational book with the following short video!
=> Click here and get the book!
I'm wishing you a happy holiday season:)