These healthy egg muffins are a perfect lunch-to-go idea.
Have you got an hour? A handful of vegetables, some eggs?
Wonderful!
Let's whip up this easy clean eating lunch idea!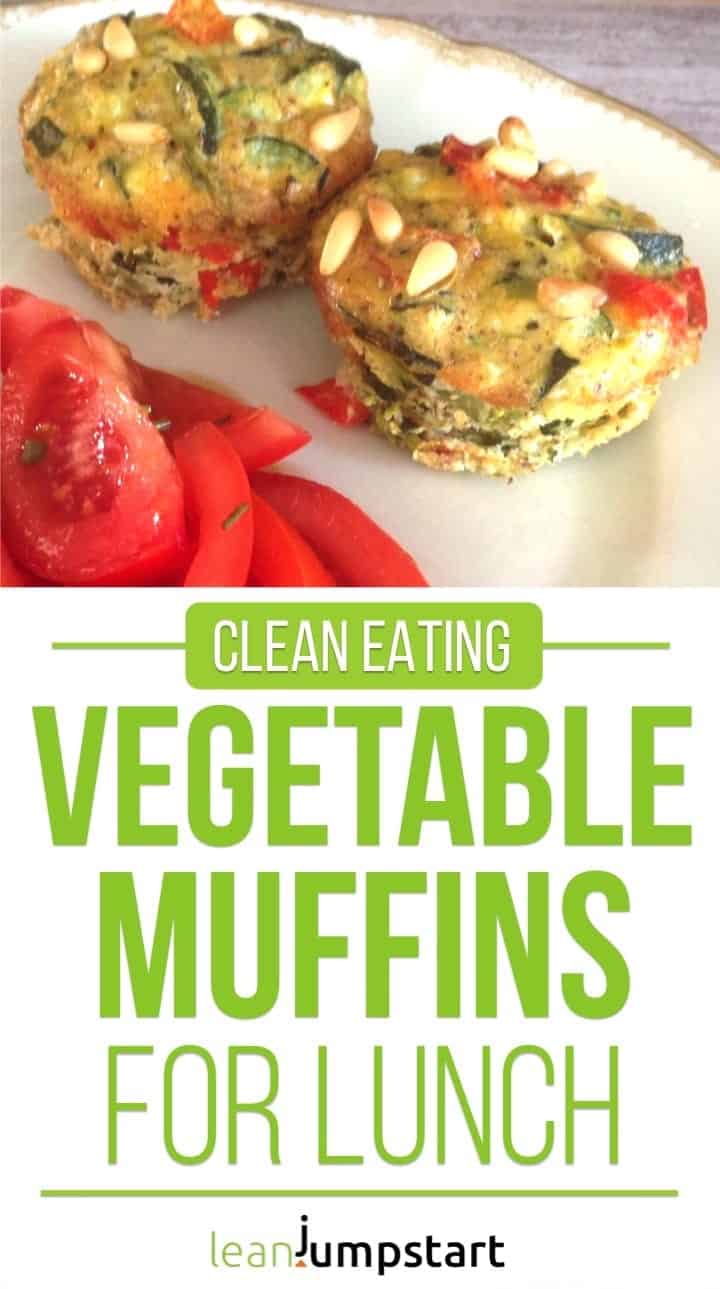 Not only master chefs know that "you eat with your eyes first".
Don't these vegetable muffins look just gorgeous? …And my husband keeps telling me that they also taste delicious. I won't disagree;)
Store the healthy egg muffins in your freezer and each morning take one or two straight from freezer to lunchbox or school snack box.
Of course they are yummy and practical as breakfast option too:)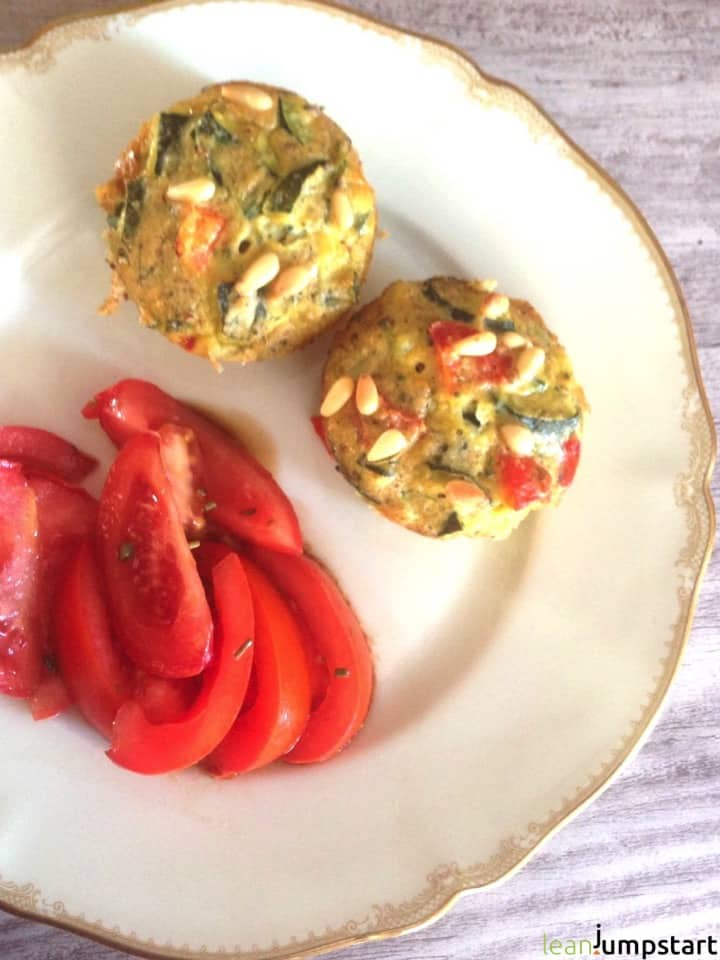 I'm convinced that once you have baked 6 egg muffins as a test, you will crave for more the next time. Just double ingredients for 12 vegetable muffins. As clean eating muffins they don't need any "white flour" but use instead almond meal. Check out the healthy egg muffins recipe below!
Print
Egg muffins meal with vegetables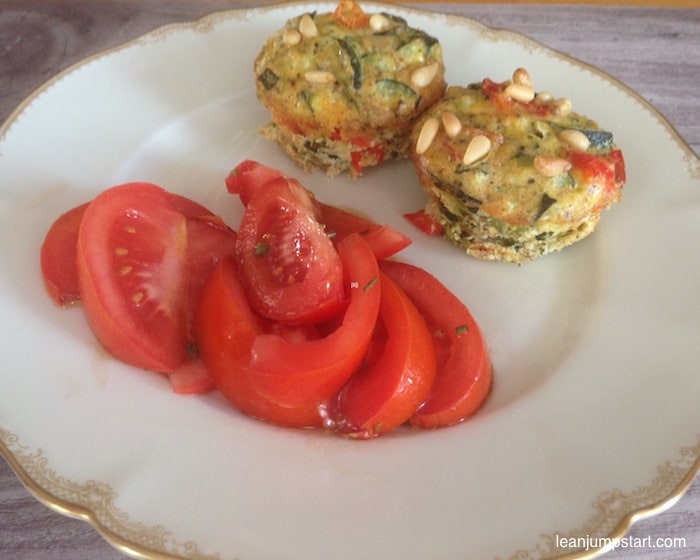 A healthy and yummy muffin recipe for breakfast or lunch
Author:
Prep Time:

20

Cook Time:

30

Total Time:

50

Yield:

6
Ingredients
2 tablespoons butter
100 grams almond meal
1 onion, minced
2 zucchinis, diced
100 grams red pepper, diced
100 grams broccoli florets
2 tablespoons olive oil
4 thyme branches (or 1 teaspoon dried thyme)
salt, pepper
3 eggs
3 tablespoons milk
40 grams parmesan, grated (or yeast flakes)
2 tablespoons pine nuts (or almond slivers)
Instructions
Grease generously with butter 6 holes of a muffin moulds.
Spread almond meal into muffin moulds.
Save the remaining almond meal for later.
In a large pan steam vegetables in olive oil for 8 minutes at medium heat, covered.
Season with thyme, salt and pepper.
Preheat your oven to 180°C or 350°F.
Place the eggs, parmesan, the remaining almond meal into a bowl and whisk with a fork until the mixture is well combined.
Season with salt and pepper.
Stir through hot vegetables.
Spoon the egg muffins mixture evenly into your prepared holes.
Sprinkle with pine nuts.
Bake the egg muffins for 30 minutes or until golden.
Remove tray from the oven and leave to cool for 5 minutes before gently transferring the egg muffins to a cooling rack.
Notes
Serve it with a tomato salad.
A flexible & healthy egg muffins recipe
This healthy egg muffin recipe is super flexible regarding vegetables. Instead of red pepper you could also use 100 grams of dried tomatoes, minced. If you don't like broccoli just use more zucchini cubes. Enjoy!
Do you love smart lunch-to-go ideas?
Do you need some more inspirations for healthy lunch-to-go recipes? Then you will love my 52 Chef Habits Ecourse with many ideas to simplify your clean eating kitchen.
Click here to learn more!