I love the ease of this clean eating chicken stir-fry recipe. This chicken vegetable dish is a highly flexible one-pot meal that can use up all veggies in your pantry before they go bad.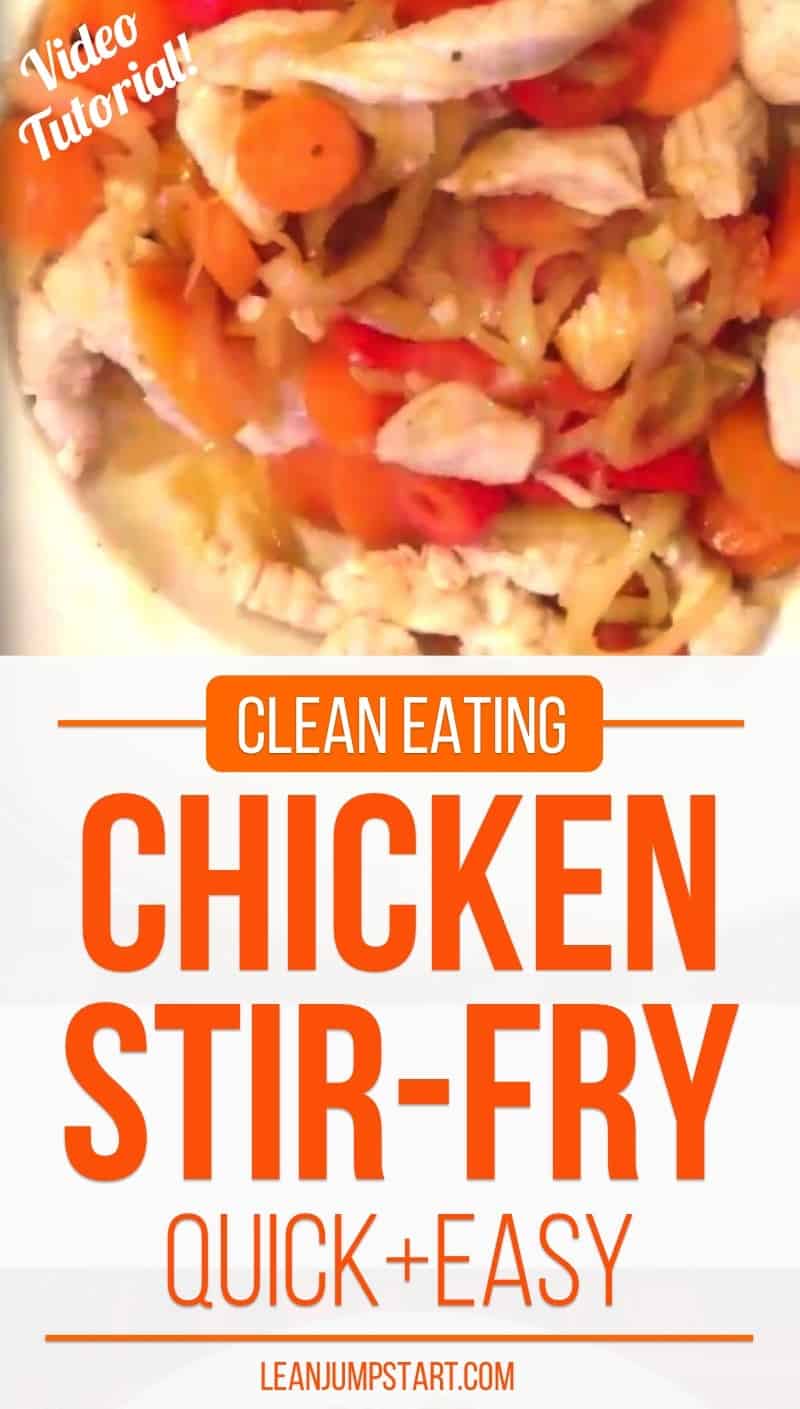 I used this recipe for the first time many years ago when doing the cabbage soup diet. I needed a chicken recipe for day 5 or 6 that was easy to make, lean and suitable for the detox week. And although this is very long ago and I don't need this rigid diet any more I'm still sticking to this healthy recipe. If you can afford it – make sure to use organic chicken for this clean eating chicken stir-fry!
Find the recipe below and I've also added a short video for your convenience.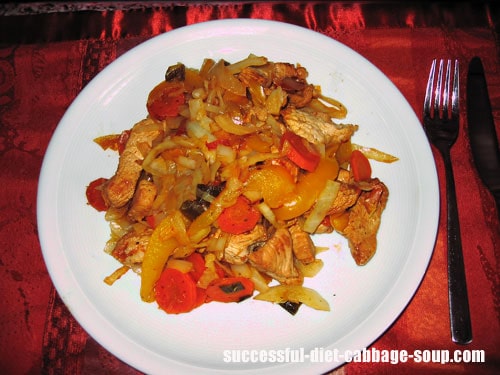 Clean Eating Chicken Pan
2014-10-23 03:37:07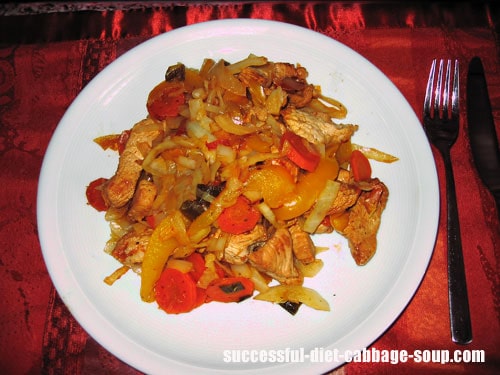 Serves 4
a delicious one-pot meal
Ingredients
400 g chicken chest filet
3-4 carrots
2 yellow peppers
4 onions
4 cloves garlic, minced
4-6 tbsp lemon juice
12 tbsp vegetable broth
4 tsp olive oil
black pepper, salt
Instructions
Cut chicken chest in stripes.
Mix lemon juice with garlic, turn your meat in it and let it steep for 5 minutes.
Wash your yellow pepper and cut it in small stripes.
Slice carrots and onions.
Heat oil in a large coated pan or wok.
Stir fry your chicken meat 3-4 minutes while turning it around.
Take your meat out and put it warm.
Stir fry now your vegetables for 4-5 minutes.
Pour in the broth, add chicken again and heat it up.
Taste it with salt and pepper.
Serve immediately!
Enjoy your meal!
Notes
If this dish is too "lean" for you or your family you can add brown rice or quinoa as a side-dish.
Adapted from Cabbage Soup Diet 2.0
Leanjumpstart Clean Eating Habits https://leanjumpstart.com/
Watch my Clean Eating Chicken Stir-Fry Recipe on Video
As promised here comes my short video showing you in 1 minute how I make this clean eating chicken stir fry recipe. Enjoy! Let me know what you think about it in the comments below and don't forget to subscribe to my Youtube channel for more videos to come!
OTHER CHICKEN RECIPES YOU MIGHT ENJOY