Last Updated on November 4, 2020
If you always wanted a personalized empty cookbook journal to write in your best recipes don't look any further.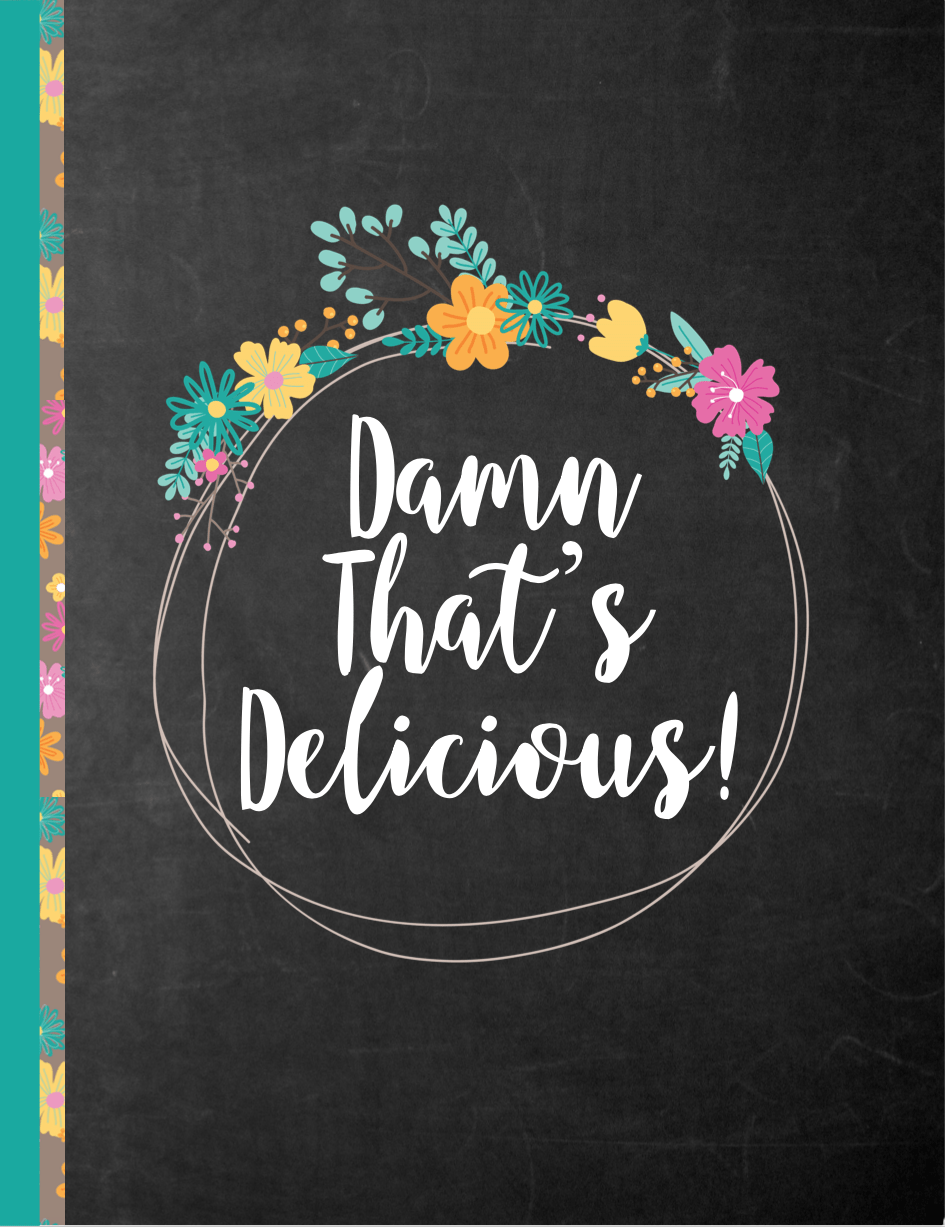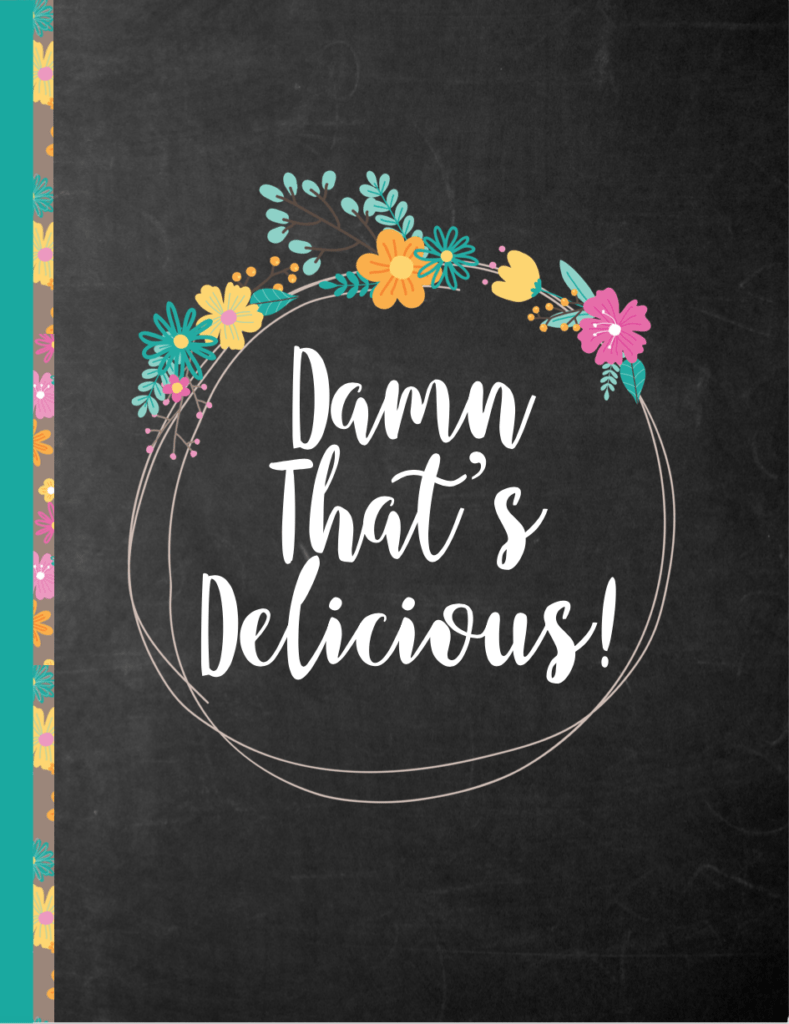 The here presented blank recipe book let you collect the favorite recipes you love in your own custom cookbook. Maybe you own a huge recipe binder with lots of great inspirations. This blank book will help you to get clear about your favorite culinary delights. It makes of course also a great gift.
Please make sure to read until the end and learn how my valued readers helped me to shape this very useful logbook.
Simplify your cooking!
Now you can turn your cooking and baking into an exciting experience. This extra-large blank cookbook with soft cover is perfect for passionate hobby- and chef cooks:
Record and organize 120 of your favorite recipes
With special dedication page at the beginning
Create your own custom index
Special section to record cookbooks you own,
recipe title and page number
Efficient food substitution chart
Fail-safe international kitchen conversion chart
Flexible soft cover and glossy finish
Optimal Gift Idea
Whether you cook as a hobby or are a professional, with "Damn, that's delicious" the cooking and baking of your best ideas will begin. It also makes a great gift for children and grandchildren with recipes from mothers, grandmothers, aunts, daughters, granddaughters etc.
All important details at a glance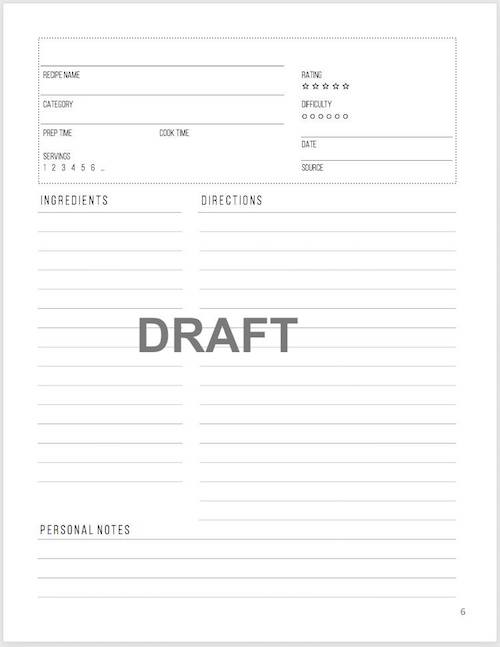 Under the recipe name you'll find also information about category, preparation time, cooking time, ingredients, directions, rating, difficulty, servings, date and source.

A table of contents at the beginning completes these practical blank books.
Creative and lovely
Structured information meets creative design: Floral illustrations and design elements on the black chalkboard cover and inside enrich the journal book. Inspirational quotes about cooking, kitchen and food further enhance the user experience.
Clear and concise
As a special feature I've included an attractive dedication page at the beginning (ideal for gift giving or sharing)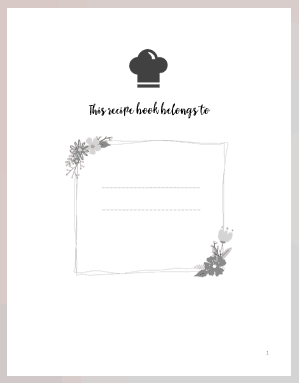 Clear structure and easy orientation thanks to individually designed table of contents and numbered pages. This allows you to access your recipes at lightning speed and you'll always find what you are looking for.
High quality print
This lined recipe organizer contains 136 pages, printed on high-quality white paper, which you can enjoy for a long time. At the same time, it features a romantic black cover with cute floral design. That makes it a real eye-catcher.
Practical size and layout
The inside pages of the journal are white and firmly bound with glossy SOFTCOVER (flexible, thin cover, no hardcover) – perfect for customers who prefer narrow, lightweight books. You can expect a pleasant layout and line spacing. The book is 8.5 x 11 inches (215 mm x 279 mm), approx. 0.27 inches (0.7 cm) narrow.
Supports healthful choices
An easy to follow food substitution chart will be your go-to resource! Find out what you can use in place of so many standard ingredients to make your favorite foods healthier without sacrificing flavor.
Fail-safe
An international measuring chart and conversion table at the end of the book helps you to ensure that your recipe succeeds perfectly and tastes really good. This allows you to easily convert quantities and oven temperature and immediately record all the information behind foreign quantities.
Unique Feature
This is something you won't find in any other blank recipe journal. By popular demand I've included an additional section. Now you can write down the name of cookbooks you own, what you've cooked from the books and the page number the culinary treasure is found.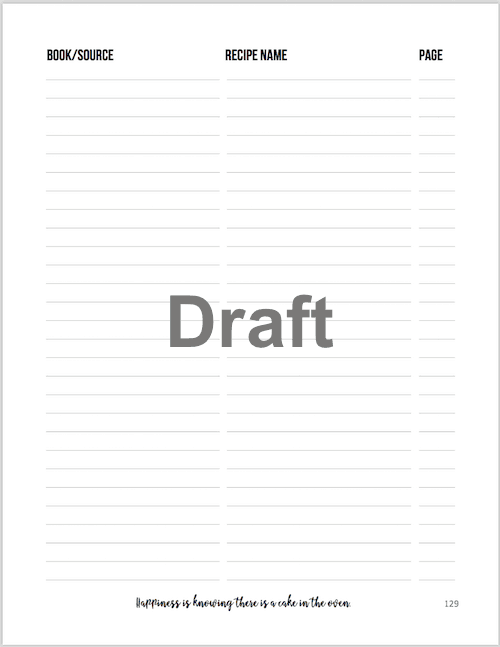 Inspiring tool
Use pen and paper instead of a smartphone: Writing down recipes, thoughts and ideas gives you clarity and can even help you develop better eating habits. You can take advantage of the extra space for additional notes (e.g. cooking tips, why the recipe is important to you, etc.).
Excellent cooking gifts
This empty cookbook is the ideal gift idea for hobby and master chefs who love cooking and baking. Finally, they can easily organize and/or share their favorite meals (soups, salads, main courses, desserts, cakes, and more) with family members and friends. They can even stick their recipe cards into this book.
Get your new blank cookbook now and make this one a part of your collection of best journals to write in!
A great way to welcome new family members
One of my readers ordered 5 books: One for each daughter, one for each daughter-in-law, and one for herself. Once she hand writes her favorite family recipes, these keepsake books will make amazing gifts! What a wonderful way to welcome new members in a family:)
Take advantage of this special 3-day deal
Here comes the best…I'm offering you the unique opportunity to get the "Damn that's delcious blank recipe book" for 30% off for just 3 days...

To purchase…click the link below to take advantage of this SPECIAL DEAL now through the next 3 days.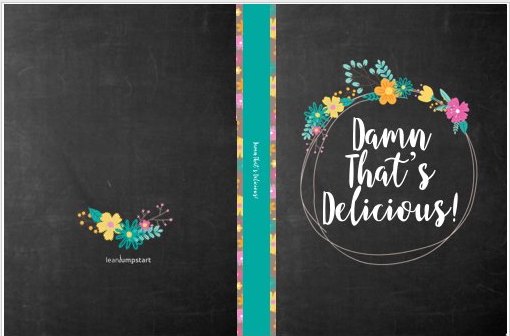 Click here for the special "damn that's delicious" deal!
A labor of love based on collective widom
For this book project I was lucky to get input from my valued readers. It was the second time that a creative group of highly motivated readers from all over the world assisted me with a book project. This was such a great experience and I want to thank all group members again from the bottom of my heart.
If you too want to get creative, join me in my Facebook group "funny quotes" and support the creation process of my actual book.
Click through to join the Facebook group!