Last Updated on October 24, 2020
This is just a quick blog post to let you know that I've launched my Clean Eating Miracle: 52 Chef Habits – Quick Reference Guide on the weekend and you can still download it for free if you react quickly…
Maybe some of you remember that I wrote on the extensive 52 Chef Habits Guide over 18 month!
I sold it only for a limited time as ebook on my website (never on Kindle, just too big) and I will open the program again by the end of the year. It was also the base for my 52 Chef Habits Planner (printed version) and of course also for my newest actual quick reference guide: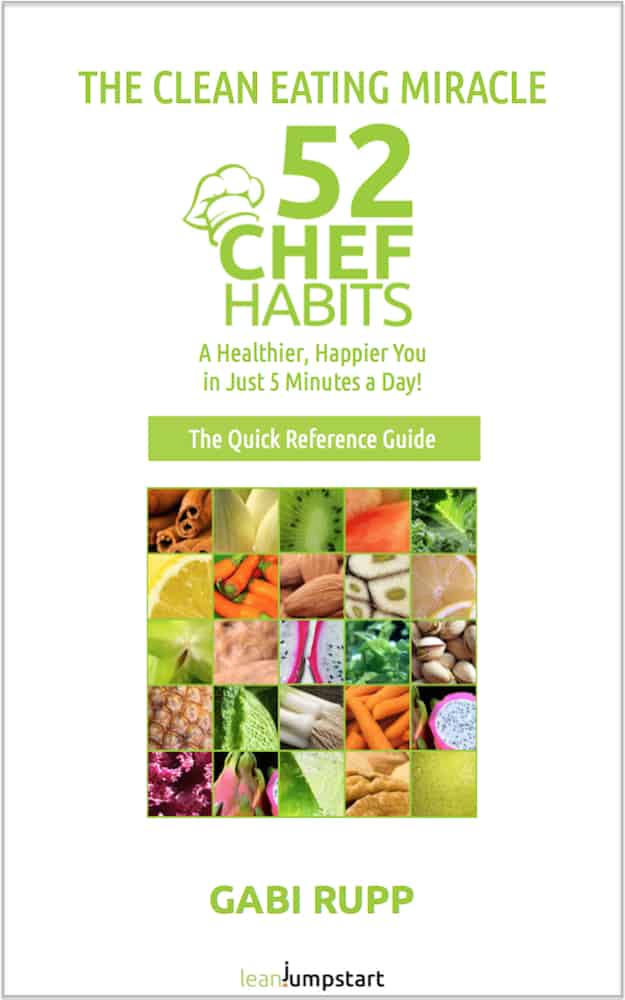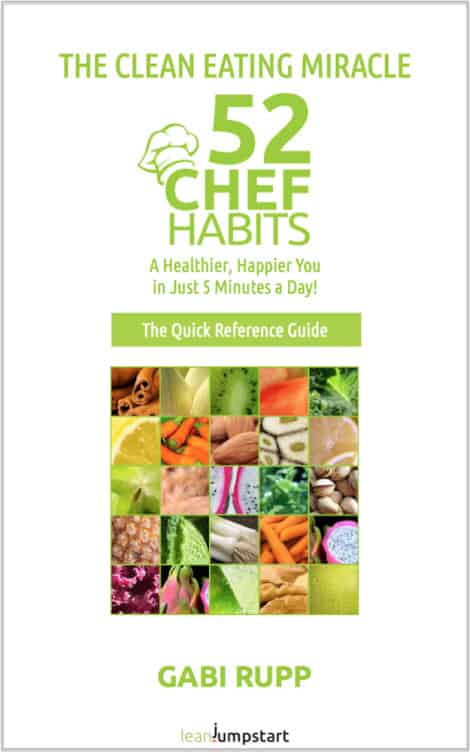 => 52 Chef Habits – Quick Reference Guide 
Why did I publish a Quick Reference guide?
Many of you who are using my printed 52 Chef Habits Planner to support the clean eating challenge asked for a Kindle version they can carry with them on their mobile phones or Kindle.
I admit it – I never planned to do a Kindle version… but the many helpful requests and valuable feedback from you convinced me:)
I've stripped out the planning sheets you can't use online, adapted the challenges, and made all important links work including the table of contents.
On top of that I had to adjust the layout for a better usability and decrease the size of the photos.
Looking at the wonderful reviews and your lovely emails so far I don't regret it…
Since the launch on sunday the quick reference guide was downloaded over 4,500 times!
And it hit Number 1 bestseller in 2 categories, actually ranging at number 46 of all FREE downloaded books on Amazon.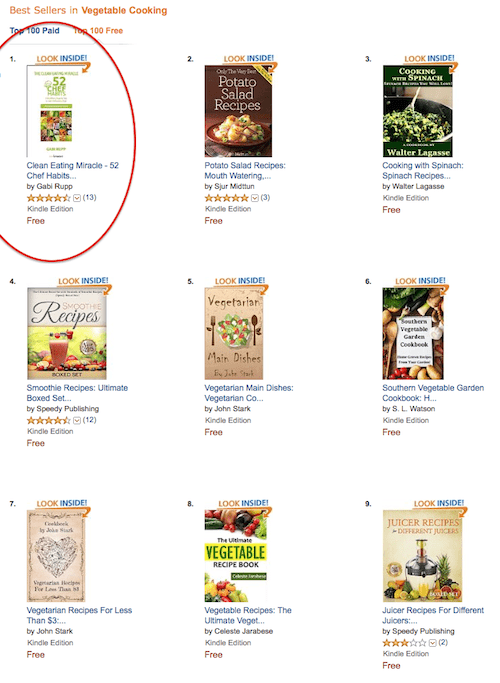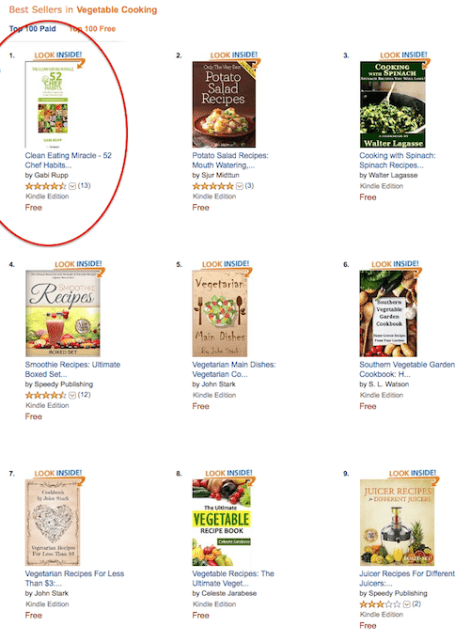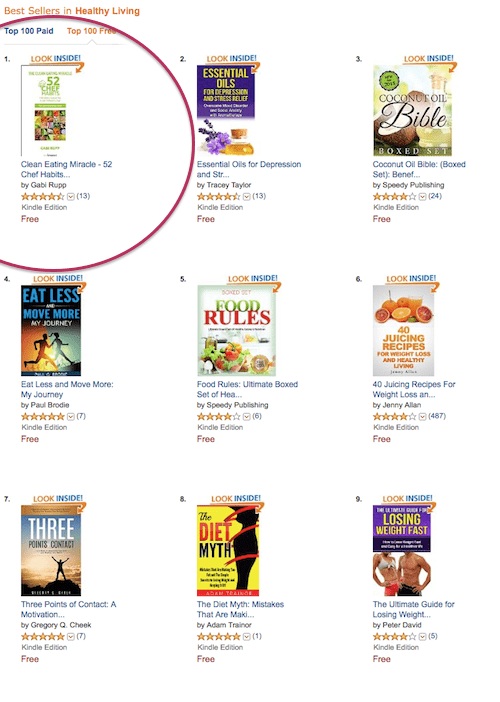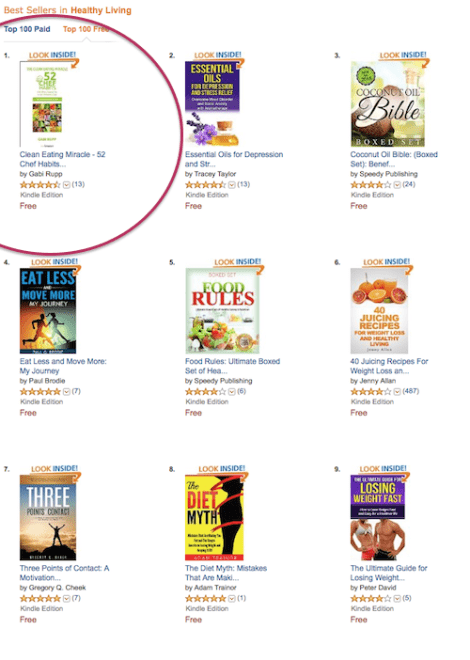 The easiest way to change your life and your health is with a process. The Clean Eating Quick Reference Guide can transform your life in just 5 minutes a day! It is loaded with smart habits that help you to achieve a healthier lifestyle.
Here is the download link again to my book :
==> 52 Chef Habits – Quick Reference Guide
Go download it now and please, let me know your thoughts in the Amazon reviews.