Savoy Cabbage Chips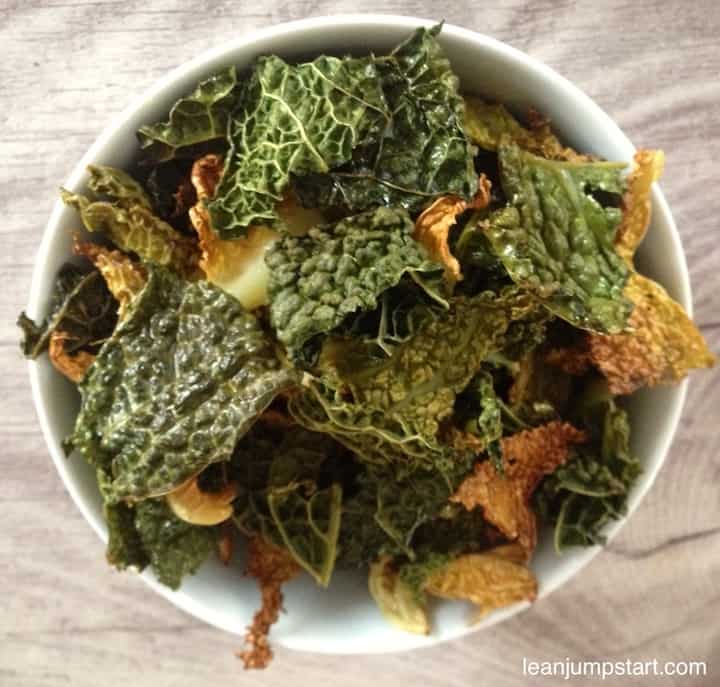 Author: Gabi Rupp
Prep Time:

10

Cook Time:

45

Total Time:

55
Scale
Ingredients
8

savoy cabbage leaves

3 tablespoon

olive oil
salt, pepper
Chili pepper
Preheat oven to 300F/150 C° (regular baking oven) or 250F/120 C° (convection oven).
Line 2 large rimmed baking sheets with parchment paper.
Remove leaves from the stems of the cabbage and roughly cut them into medium pieces. (Freeze stems for smoothies)
Wash and spin the vegetable leaves until thoroughly dry.
Put savoy cabbage leaves into a large bowl.
Massage in the olive oil until all leaves are lightly coated.
Now sprinkle on the salt and pepper/Chili pepper and toss to combine.
Spread out the savoy cabbage onto the two oven racks in a single layer each, making sure not to overcrowd the leaves.
Bake for 45 minutes until they are completely dry and crisp. Veggies will look shrunken, but this is normal.
The crunchy chips taste the best immediately after cooling down.
Notes
You can store them in an airtight container for up to a week but I recommend to serve them immediately after baking.